Fire toadstool on a mound of earth
Hello friends!! Meet me again @biancamaura. This time I will share photos of mushrooms that I found.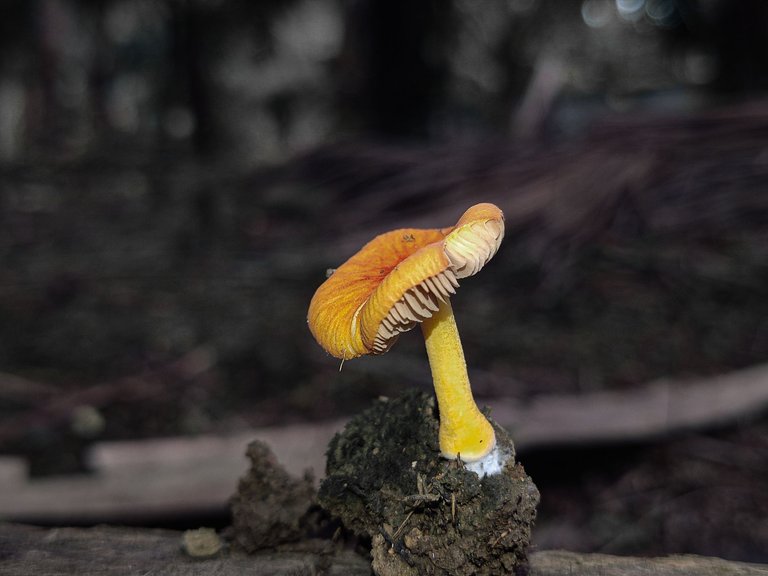 The rainy season is not over yet, it means I will always share pictures of mushrooms that I find almost every day, in the afternoon when the sun is almost setting I want to enter an empty garden not far from my house to look for various kinds of unique and beautiful plants. I found a bunch of fire toadstools growing on a mound of earth covered in moss. Soil covered with moss indicates very high humidity and allows very fertile fungal growth.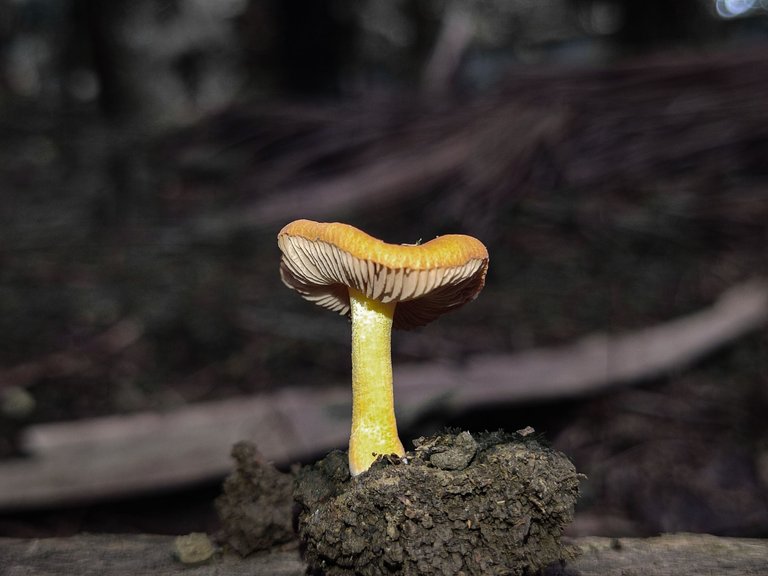 Because around the mushroom it was growing it was very difficult for me to take pictures, so I had to pry the mushroom so I could move it to another place where it was easy for me to take some pictures. Since the weather is a bit cloudy at the moment and I have to use additional light to illuminate when shooting, here I use one of my friend's smartphones to illuminate the mushroom.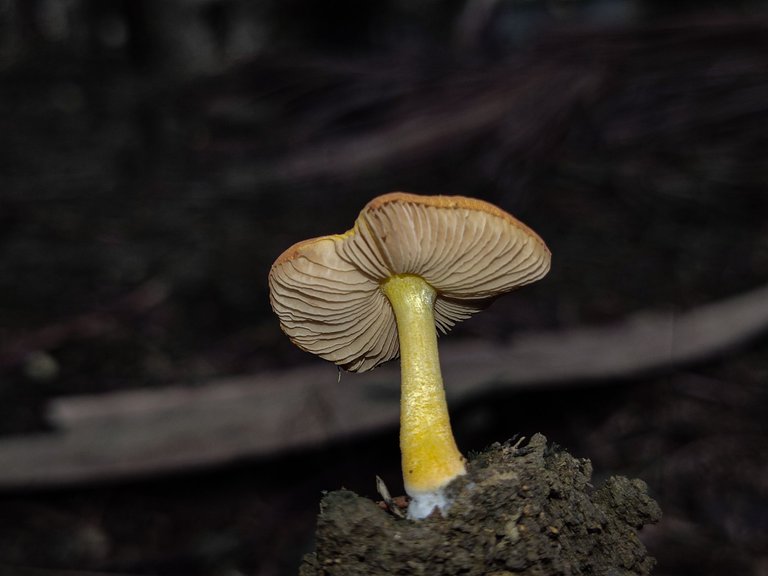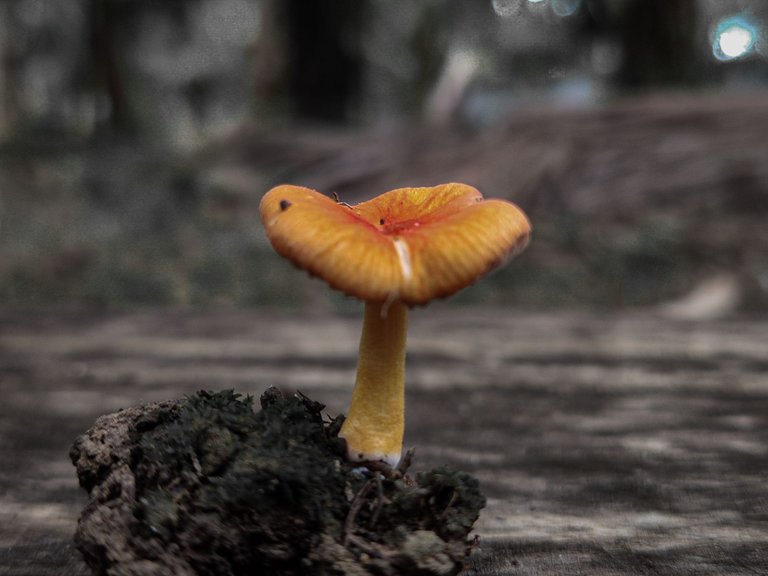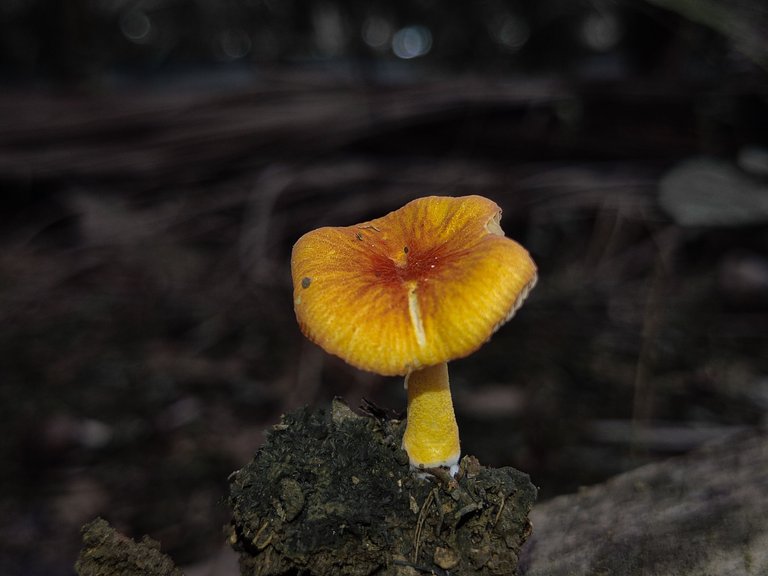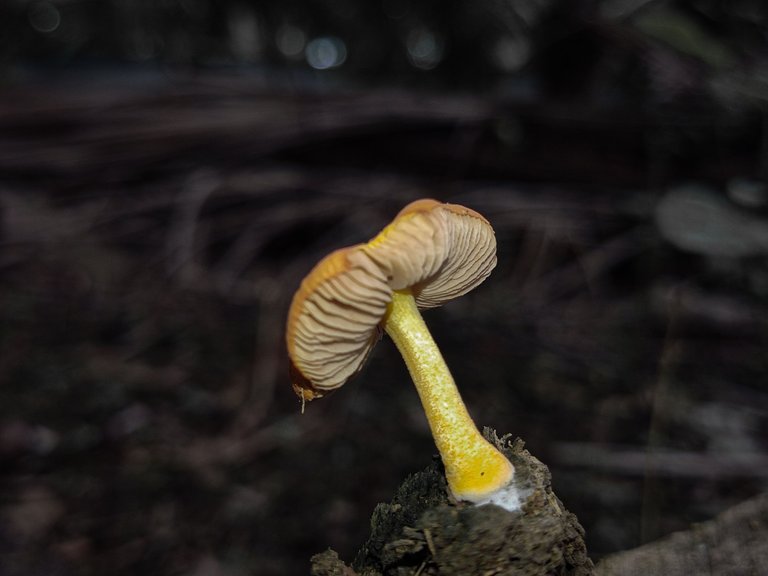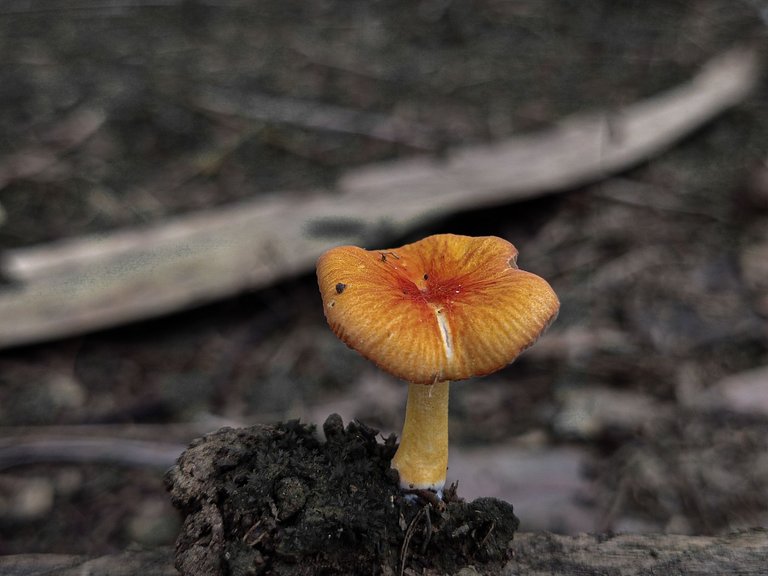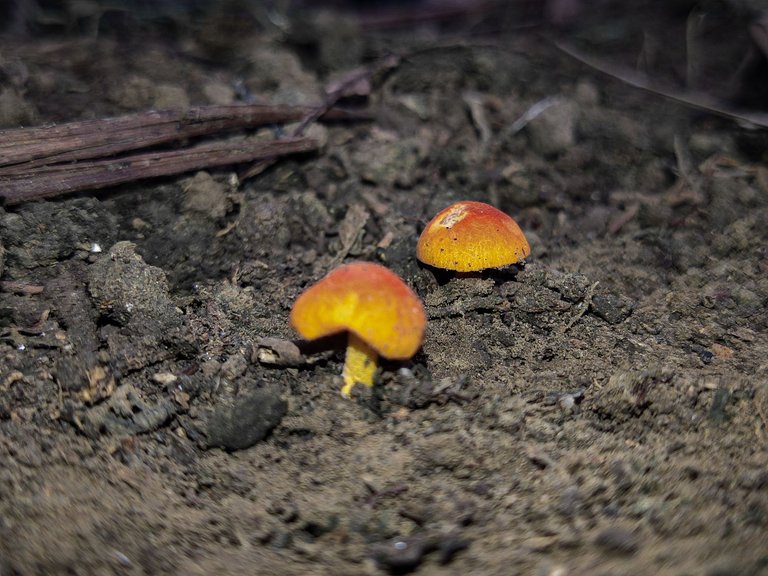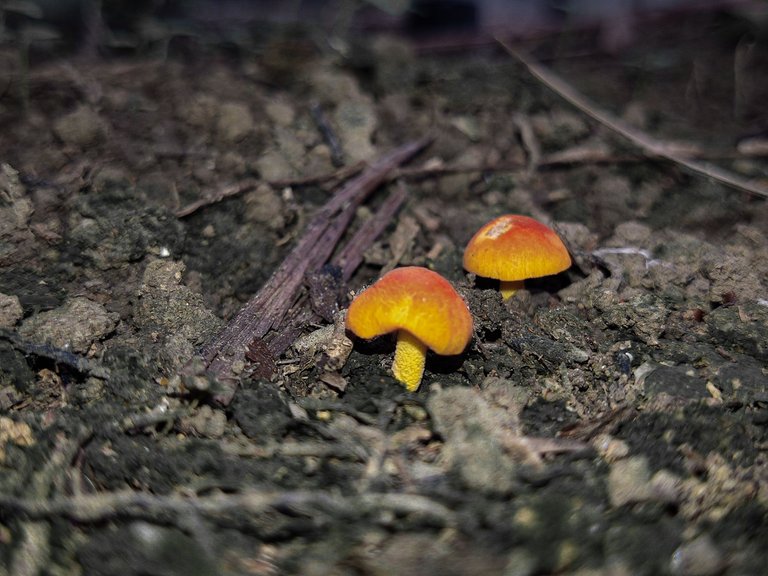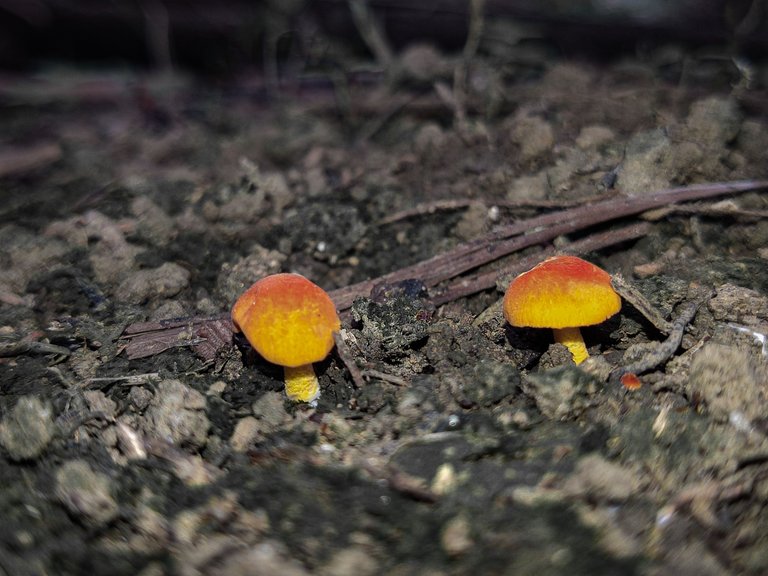 🍄🍄
| Camera | | Smartphone POCO X3 Pro |
| --- | --- | --- |
| editing photo | | Mobile Lightroom |
thank you for friends who have given me support and a place to share
---
---