Ghana My Country🇬🇭: The Struggle Continues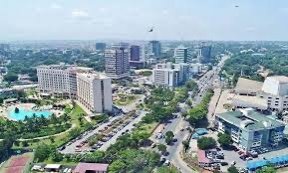 source
The plight of the ordinary Ghanaian keeps worsening with every passing day. After just a week of increasing price of utilities by 30%, the government has then decided to increase Value Added Tax (VAT) from 12.5% to 15%.
It's now apparent we are now living under a dictatorship rule rather than the democracy we preach. This set of crooks care less of what harms these untaught through decisions cause the ordinary Ghanaian.
In the wake of all this turmoil, the government still continues to appoint new ministers: meaning more funds are needed to pay the salaries,allowances and even fund their travels.
The disheartening part about this matter is that this newly appointed ministers have no use whatsoever; in a sense that they have no quota to contribute to help in the development of our country .
Our President
source
Rather they ride in luxury cars and sit in their fully furnished air conditioned offices doing nothing and taking luxury vacation trips; all of which are paid with tax payers money.
Issues like this is what increases hardship in Ghana.
When the tax payers money can't fund these useless spending, they just increase taxes in order to cover their expenses. Nothing can be shown as an achievement by any minister after this useless spending spree.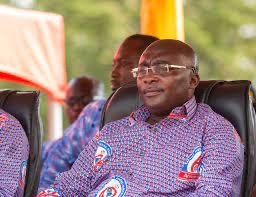 Our Vice President
source
The increase in VAT to 15% has resulted in an increase in telecommunication costs. Last night, I was notified by my service provider MTN, that from 7th February they will review the costs of their products and services as a result of the increase in VAT.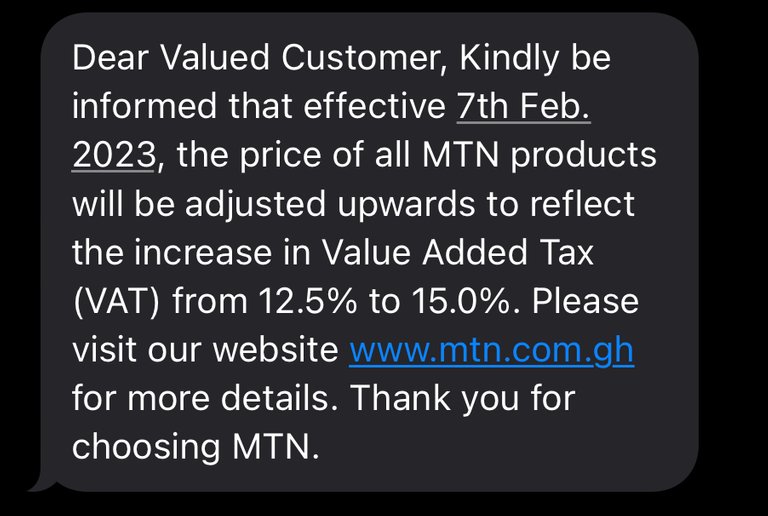 This is no good news to any MTN subscriber.
Our fervent prayer as Ghanaians is that we pray for a government who would relief us of this plight we are currently facing as a country.
God bless our homeland Ghana, and make our nation great and strong🇬🇭.
Thank you for your attention
---
---