Familiarising Myself With Fortnite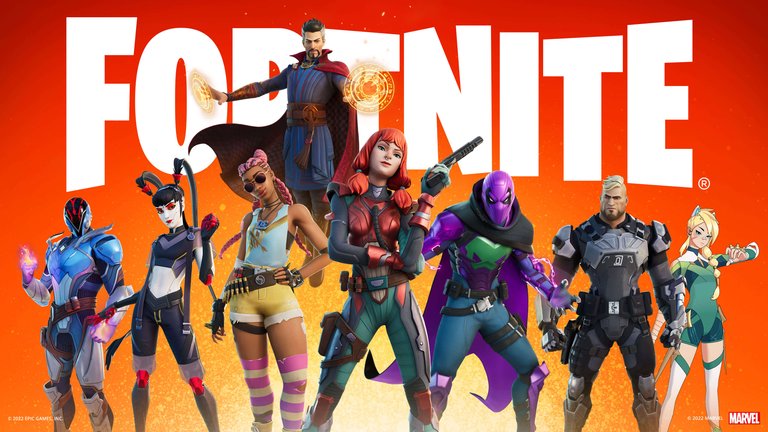 Source
I honestly got fed up of trying to get games to work on my MacBook Pro using Boot Camp The lag in most of the games are just so fucking terrible uggh, I downloaded over 200 GB of games in December and could only manage to finish Witcher 1 & 2, Quantum Break, Red Dead Redemption, Dead Space 1 through 3 & Minecraft Dungeons and I've managed to put up entire walkthroughs of the Dead Space Series and Quantum Break only, Witcher 1 & 2 had quite a bit of lag so I discarded the recordings and same goes for Red Dead Redemption 💔
Today I did a test of Control & Sherlock Holmes - The Devil's Daughter and well I was disappointed with the lag again 😭 I miss spending countless hours finishing a good title on my XBOX 360 and the urge to just go and buy a damn Play Station 5 or the XBOX Series X is uncontrollable but i'm trying my best to save up for a trip to Thailand.
That's when I just decided to go and get Fortnite installed on my Boot Camp and I was pretty much used to playing Player Unknown's Battlegrounds (PUBG) on my phone during the lockdown so getting a hang of Fortnite would be pretty easy as well.
I downloaded the free to play game from Epic Games, You just make an account with them and search for Fortnite and go ahead with the download.

Recommended System Requirements




Video Card:
Nvidia GTX 960, AMD R9 280, or equivalent DX11 GPU
Video Memory:
2 GB VRAM
Processor:
Core i5-7300U 3.5 GHz, AMD Ryzen 3 3300U, or equivalent
Memory:
8 GB RAM or higher
OS:
Windows 10 64-bit
Minimum System Requirements
Video Card: Intel HD 4000 on PC; Intel Iris Pro 5200
Processor: Core i3-3225 3.3 GHz
Memory: 4GB RAM
OS: Windows 7/8/10 64-bit or Mac OS Mojave 10.14.6
Source


Epic Games Software has a pretty neat interactive interface which is quite similar to Steam & Ubisoft, They have a pretty neat collection of games, Also every week they put a FREE GAME for you to download which is pretty insane because most of these games come with a hefty price tag.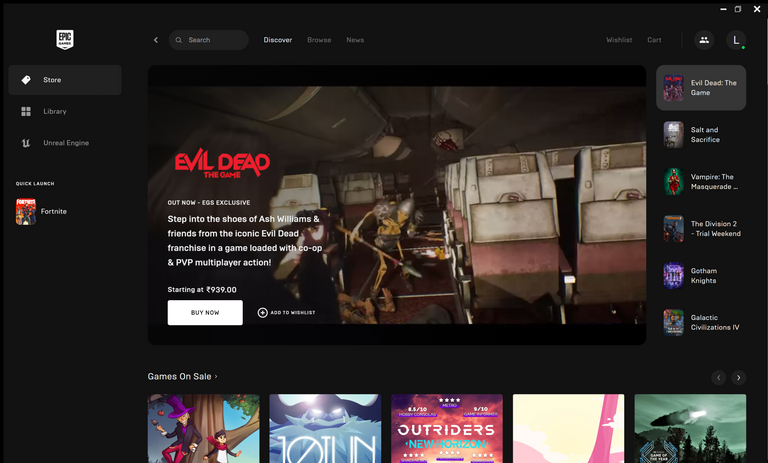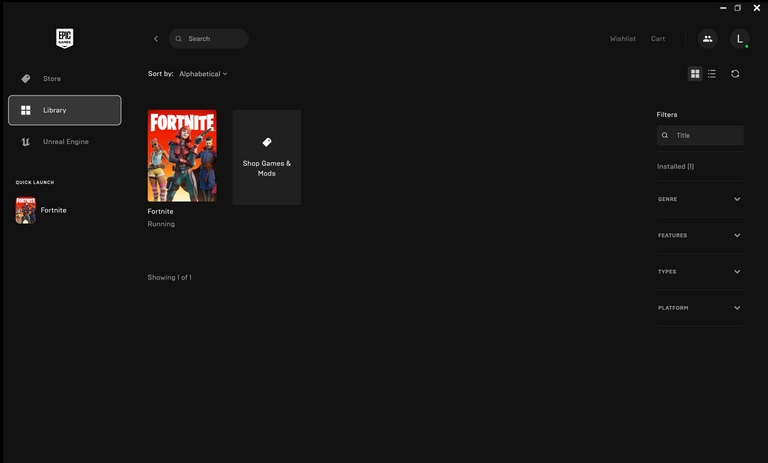 I though we could get a pretty nice avatar but it turns out you cant at the start and I ended up being a Female 😂 and after a few gameplays I noticed I got random avatars and currently it's a Male thank god.

The Game Offers 2 Battle Modes





Build Mode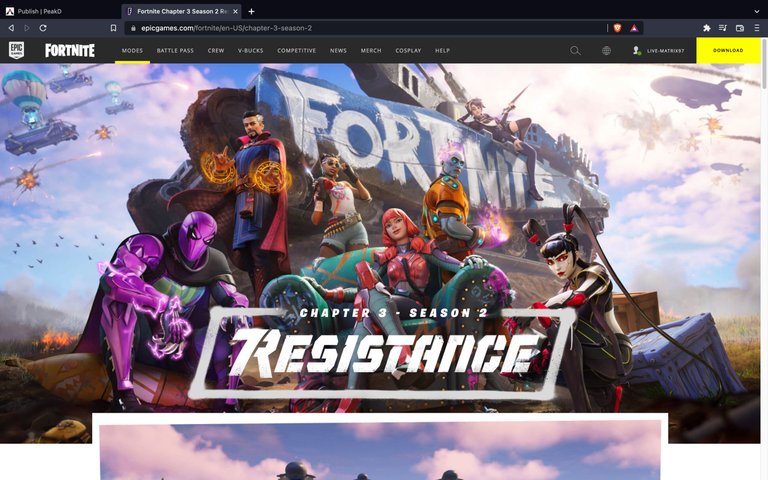 In the Build Mode you'll need to collect resources such as Wood, Bricks & Steel by breaking down things with your default pickaxe and then going into the build mode to build objects like a stairway or wall etc. I don't really like this one so I pretty much always opt for the Zero Build Mode.

Zero Build Mode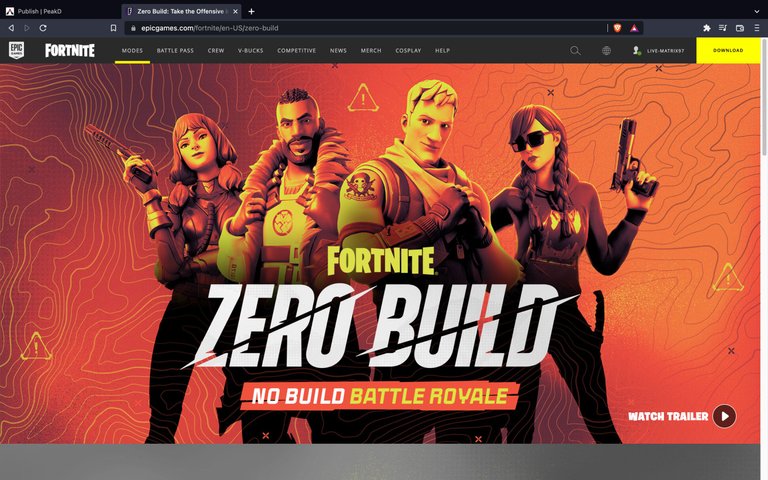 In the Zero Build Mode well you pretty much don't have to build squat which is a pretty straight forward Battle Royal Mode and the most simplest one as well.
Here's A Gameplay Of 2 Quick Solo Non - Build Matches
Key Differences Of Fortnite V/S Other Battle Royal Games
The main difference in Fortnite is the fact that there is a building mechanic wherein you can collect resources such as Wood, Bricks & Steel throughout the map to build forts, bridges and other type of defences to protect you from incoming fire.
In comparison to PUBG, Fortnite has a smaller map making the gameplay quicker and fast paced, You also run into players at a much quicker rate making the game more exciting and fun.
Also the game happens to be quite similar to Borderlands I suppose, the surroundings, the weapon type (Common, Uncommon, Rare, Epic, Legendary) Even the way you die in Fortnite is pretty much the same in Borderlands where post the players death a drone de-pixelates the character.
Got my first Victory Royal on my 4th match and sadly that I didn't record 😂💔 , got about 3 kills this session including the final kill.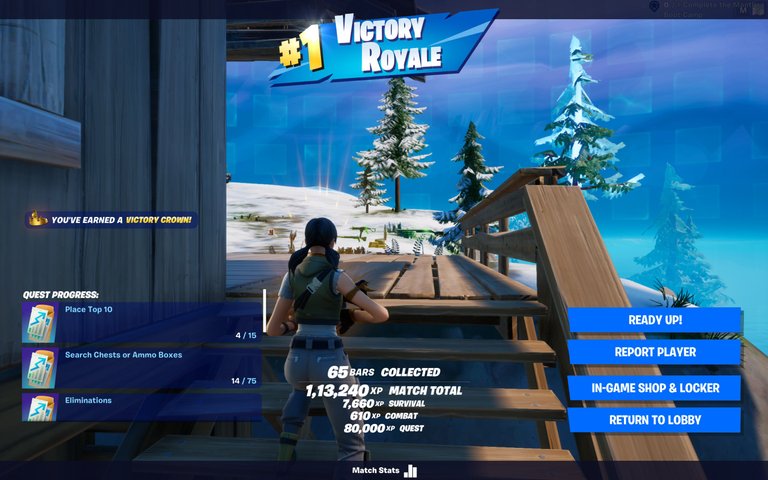 That's about it for now will keep you posted on my Fortnite Journey, P.S I'm a level 20 player now ✨
Questions About Photography Are Welcome!
Upvote, Comment, Repost And Follow If You Like My Work!
Have A Great Day!


---
---