Ramadan Food Mela At Kormangala
Now Ramadan is pretty much the best time of the year for people like me to go in search of mouth watering street food.
India has quite the few hot spots when it comes to these amazing street food which is mainly Mohammad Ali Road in Mumbai, The streets of Hazrat Nizamuddin Dargah in Delhi, Frazer Town & the Inner Kormangala streets in Bangalore
The assortment of food that can be found in these places is nothing short of a miracle, Muslim vendors here prepare some of the best mouth watering delicacies you can get your hands on.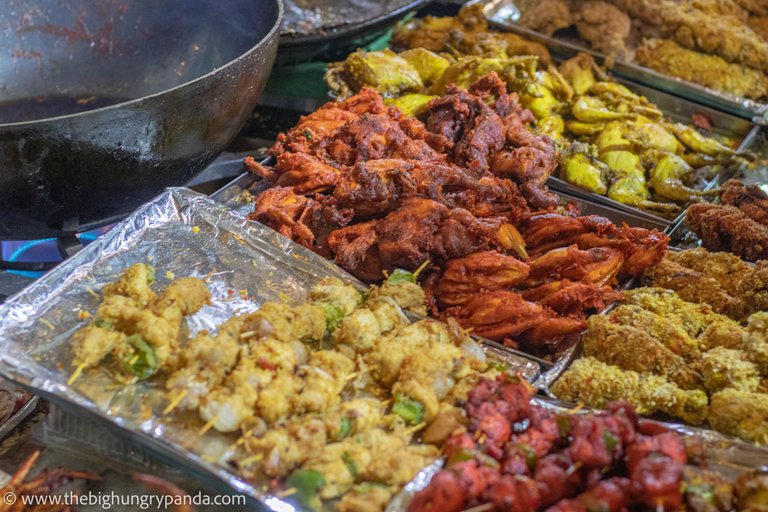 You have meats like Chicken, Mutton, Beef, Camel & Rabbit cooked in a various number of ways and the aroma just fills up the entire street pulling the hungry horde of people in. Trust me that smell will make you empty out your wallets, I know it burned a hole in mine 😂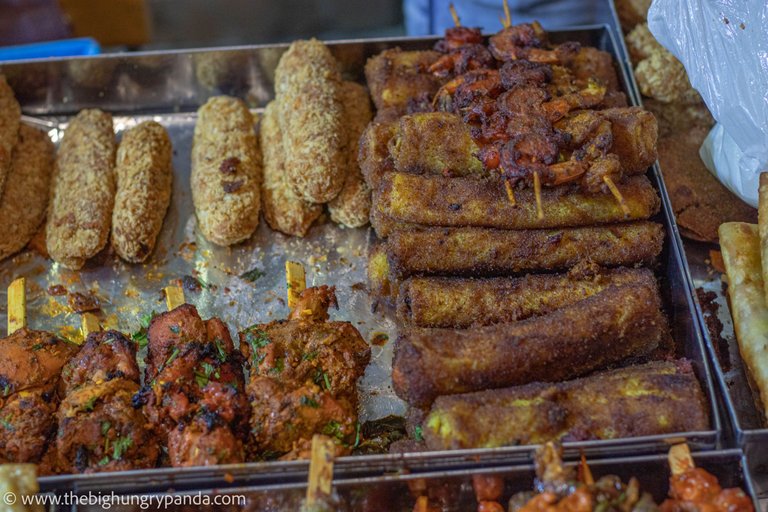 I headed down to Koramangala with @foodiechique to check out
The Ramadan Food Mela in Bangalore




The street opens up by 6 PM and gets packed in an instant, There wont be any room whatsoever for you to move through, So it's going to be a challenge to navigate here (Plus Point If You're A Tall Person 😂)
Also street foods are usually cheap at least in my experience they have always been cheap 😂 but man this place wasn't affordable at all and we ended up spending a bomb here (Almost Close To Rs 4000 Which Was About $ 52.19) I could have had a lavish meal at that price in a good restaurant but never mind I really wanted to have Camel & Rabbit meat because it's been years since i've had them. (I'd Happily Eat Humans "MEAT" 🤣 Too If They Were Legal)
First up we had Mutton Tikka Chops & Camel Kebab which came upto Rs 500 in total and OMG the Mutton was absolute SHIT 😂 never have I ever had mutton so terribly chewy, we was extremely disappointed with it.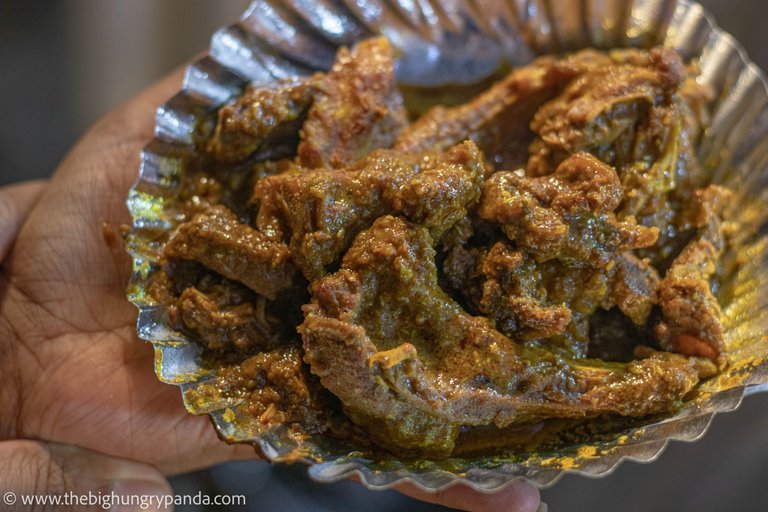 I was so happy that at least the Camel Kebabs turned out good else i'd be furious 🥲 The meat was cast iron grilled to perfection you could taste the smoky pepper flavours and the mildly charred exterior, Ahh this one sure did hit the spot 🤤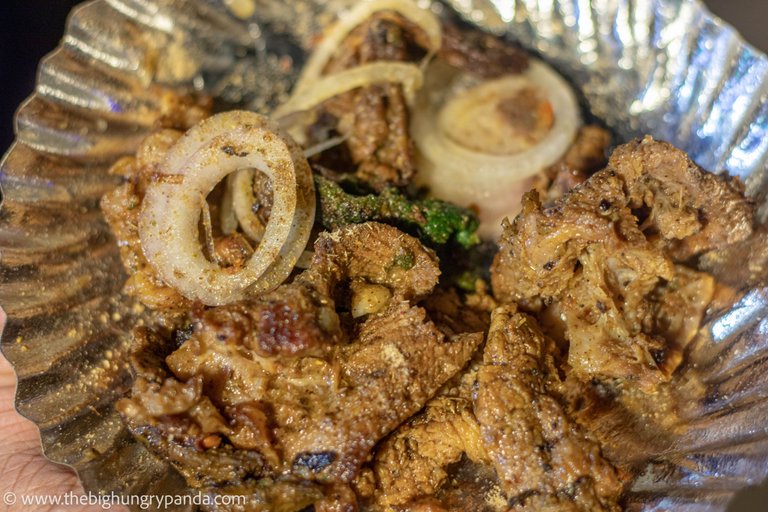 The further you move into the "Khano Ka Chor Bazar" (Something I Coined (I Guess)😂 Which Means Hmm Okay I Don't Think It's sounds Right In English So Imma Skip This 🙈) the more noiser and suffocating it'll get so if you're Claustrophobic then this is certainly a bad idea just ask @foodiechique 😂 thought the poor gal would die that day LOL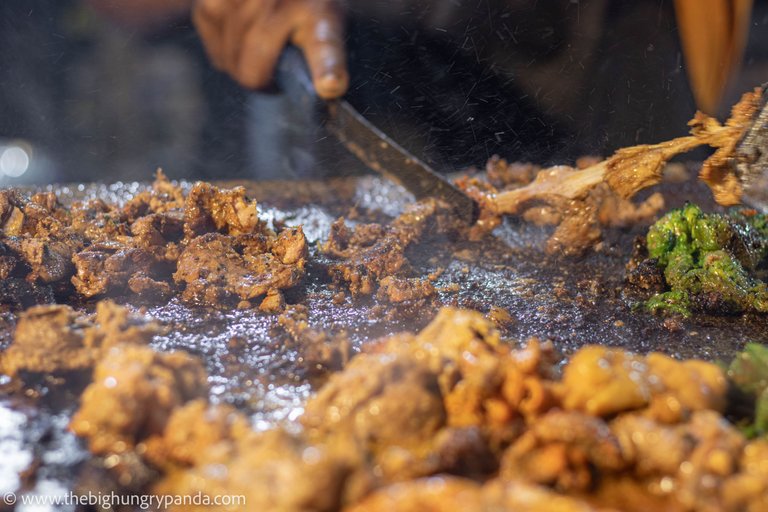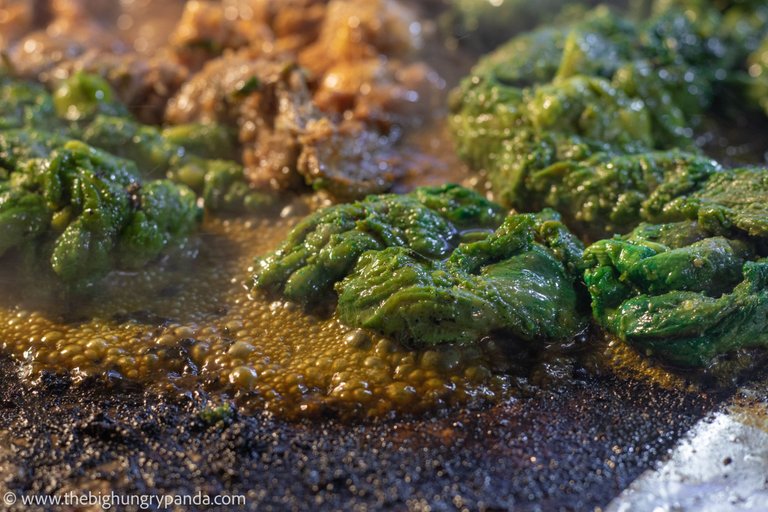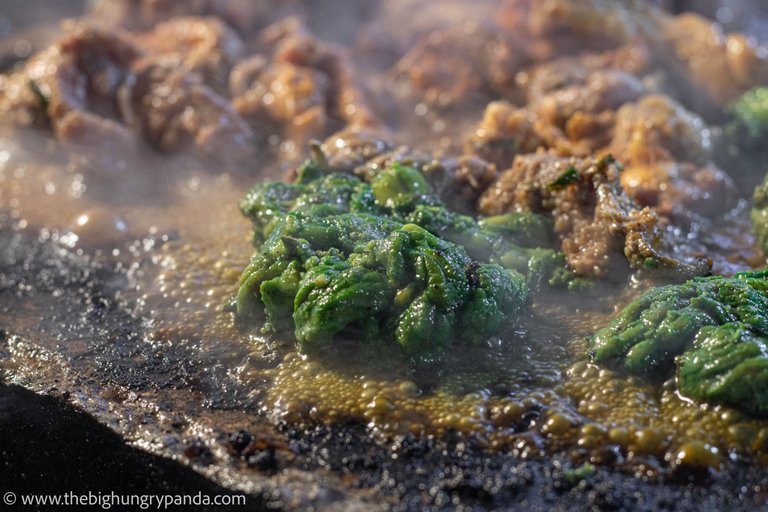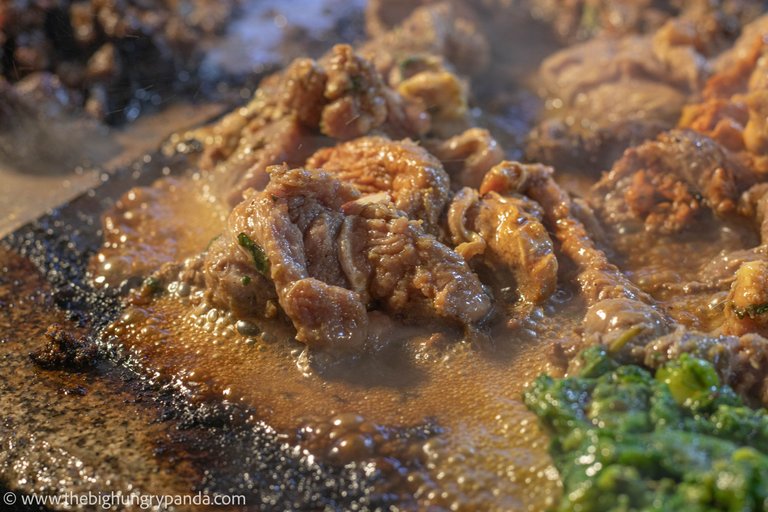 Next up we had Chicken pattice (1st Image), Stuffed Chicken Pakodas (2nd Image), Fried Chicken Rolls I can't even remember what the second thing was but it was chicken (3rd Image)
Conclusion: We were too full already and they didn't taste really good and I ended up whining for having these over charged snacks 🥲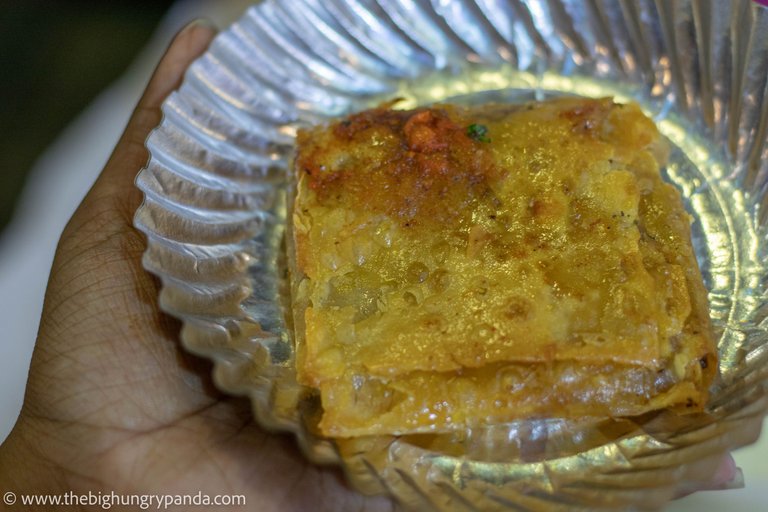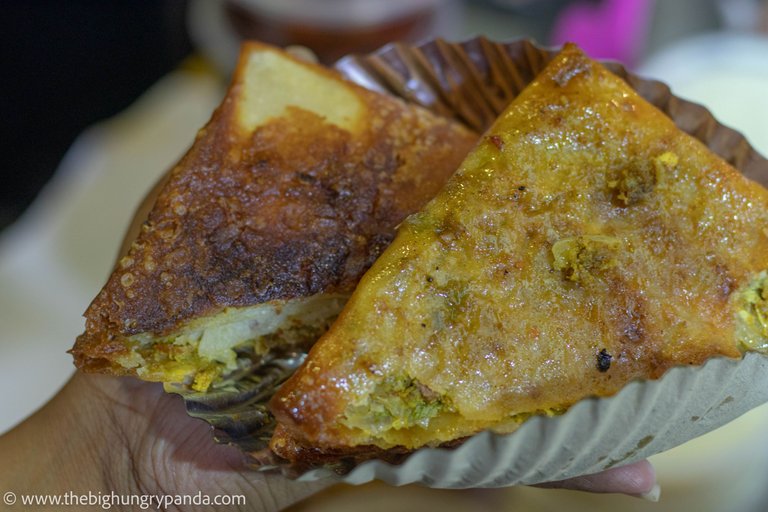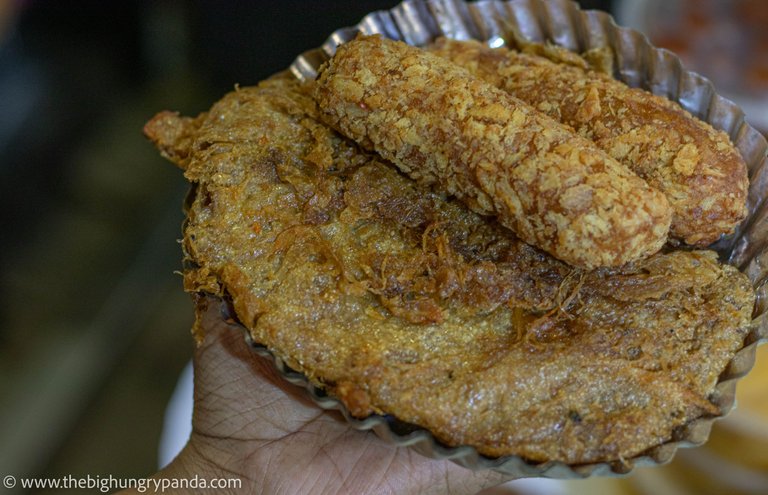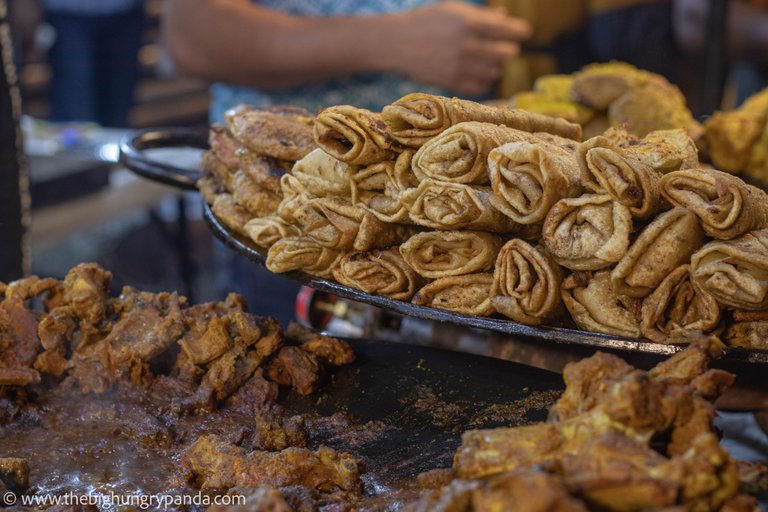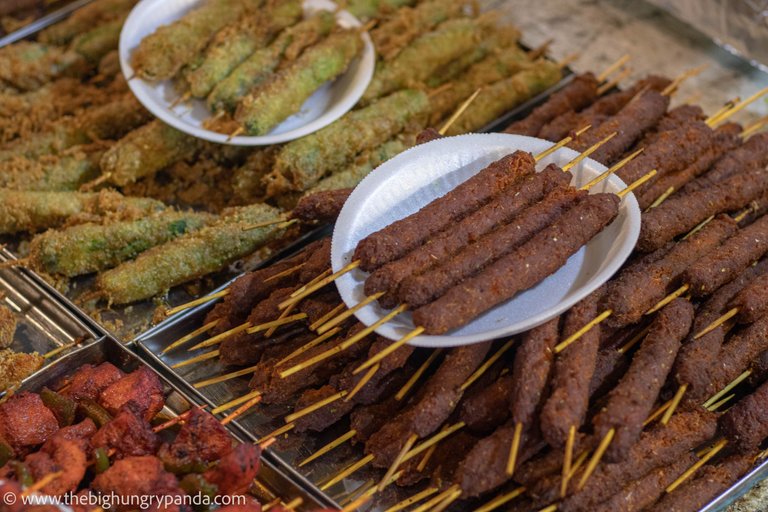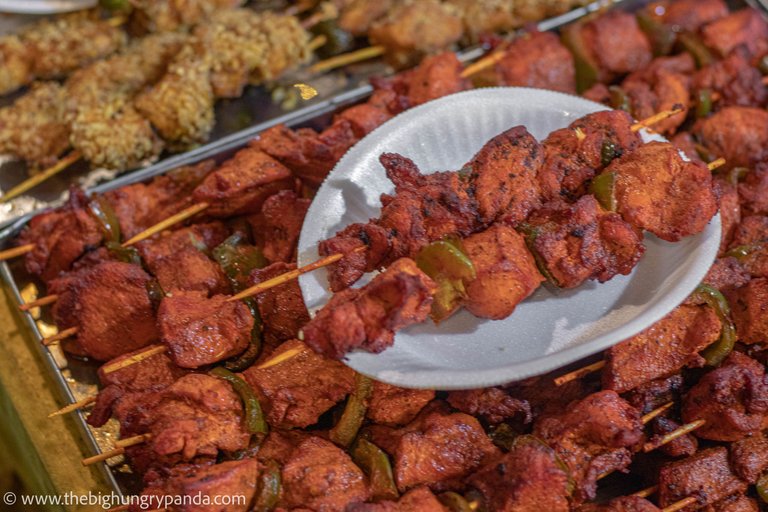 This one was one of the best Rabbit Kebabs 🤤🤤🤤 costed me Rs 300 ($ 3.92) for 3 pieces but it was worth it. The best part was that I ate it alone because @foodiechique looked like she was about to throw up and wanted to leave ASAP 🤣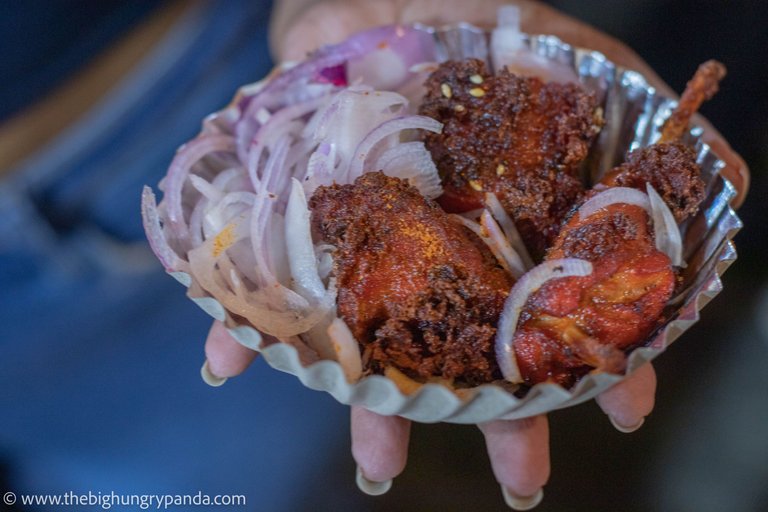 I ate a lot more here including Camel Kebabs, Mutton Seekh Rolls, Fried Crabs, Kheema Pavs 🤤 but sadly I couldn't capture a decent picture of them. Everyone kept pushing me and it was crowded, It just started to get annoying at some point that I just had to eat and get the fuck out ASAP 😭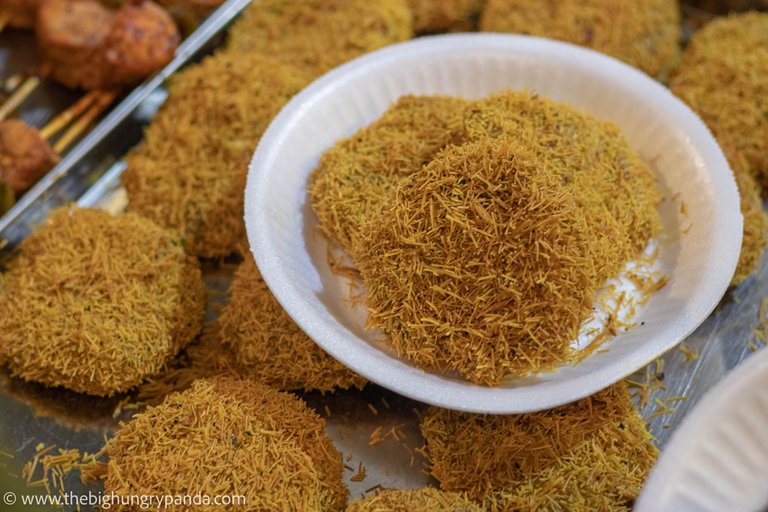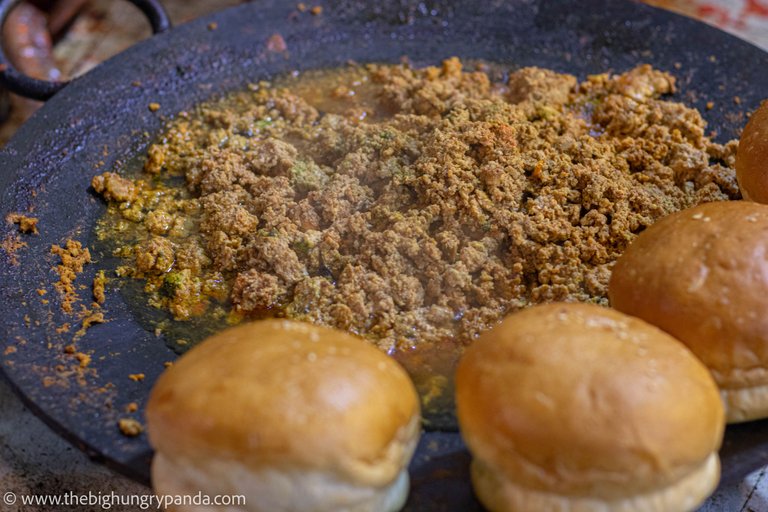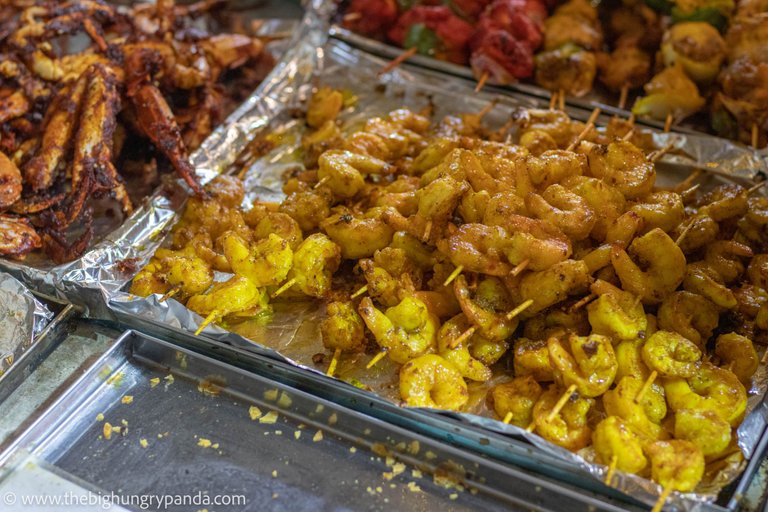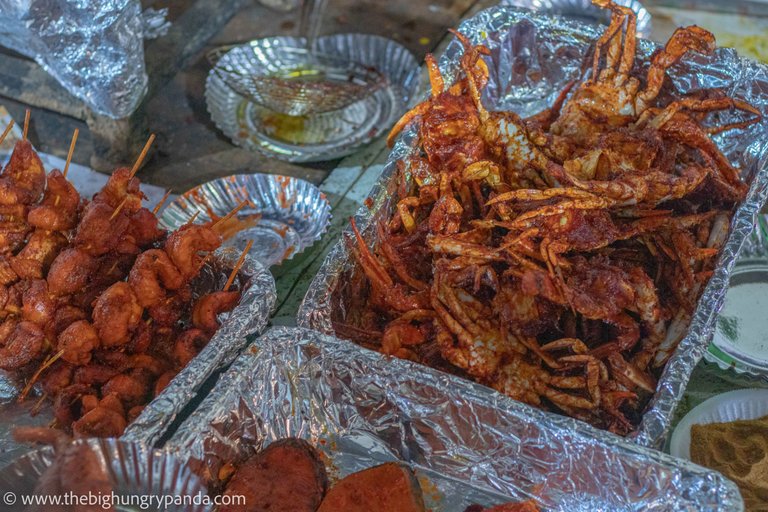 There pretty much no guide to eating at Iftar Food Stalls, You just pick the one where most of the crowd is at which means the food is better there and start stuffing your face will all kinds of Iftar goodness.
P.S almost everything is Oily & Greasy and not much could be spoken of the hygiene 😂 but I promise you the food available is to die for. No doubt you'll end up in the toilet the next day like I did, but hey you would have tasted some really amazing food.
Made A Short Video Of Almost Everything You Can Find At
The Food Mela In Kormangala
---
---