Soul Bodega In Bangalore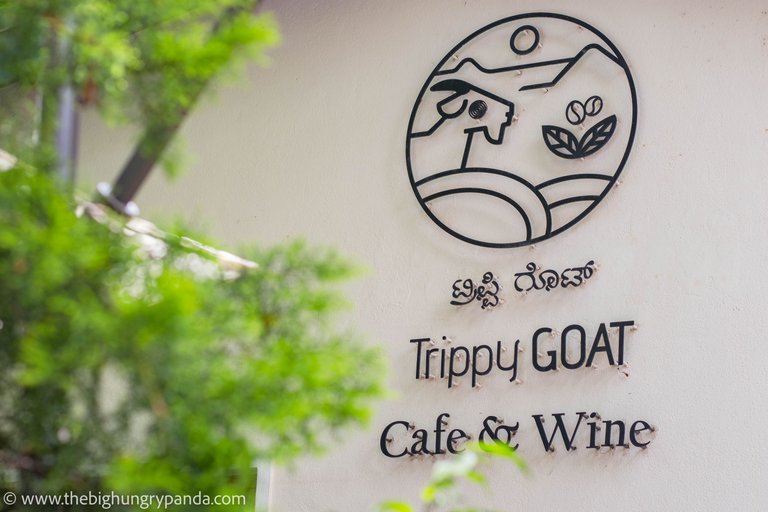 In their fourth iteration of The Soul Bodega, Soul Company had teamed up with Trippy Goat Wine Bar and Cafe at Hatworks Boulevard in Bangalore to bring together some of their favourite F&B outfits from across the country.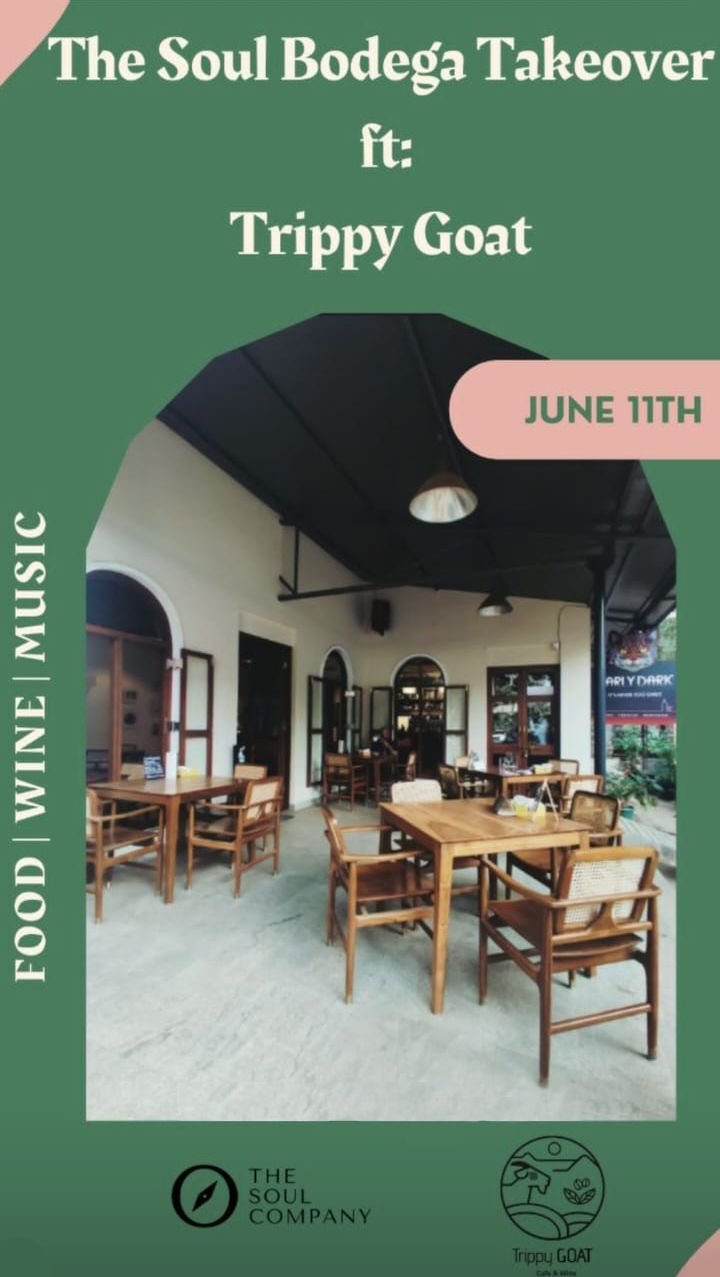 Their incredible lineup of F&B heavy hitters included the likes of Shriya Shetty whom i've worked with for about a year as a junior pastry chef, Padaria Prazeres which happens to be an astounding bakery in Panjim, Goa and some local favourites across the city of Bangalore such as Ulo Ice Creams, and The Smoking Co, to Burma Burma and so many more!
Also also the cafe Trippy Goat features among the city's best wine lists (I Legit Went Into Hyperdrive Looking At Their Gorgeous Collection Of Wines 😂) and, They had showcased wines from Early Dark fine French wines, Big Banyan Vineyards and Chandon India all available at the counter for people to try out and pair with the incredible food available at the event.

Here's Some Back Story To This Event




This was a one day event which caught my attention while I was in a train travelling to Mangalore from Chennai, Like I knew I had to be there because their line up featured some of the best from the F&B industry.
I booked my tickets for the event which costed my Rs 750 ($ 9.49) and my bus to Bangalore and a week later on the 11th I had arrived in Bangalore and I had come down with a bad case of food poisoning 🙂 and I was in a rotten mood thinking how am I supposed to attend a freaking food fest, eat amazing food and drink wine 🥲 like this is legit the worst fucking thing that could happen.
But of course I was adamant 😂 I so wasn't letting this food poisoning ruin something i've been waiting for over a week now, By 1 PM I finally arrived at the venue and it turned out to be an outdoor event unlike the previous years which were all indoor. It happened to be quite the sunny day as well. I picked up my physical tickets which gave me access to 10 different samples of wines of my choice and a 250ml glass of wine again of my choice.
Any normal person would have avoided alcohol whilst going through food poisoning but then again I have never really categorised my self even remotely normal 😂 There is no way in hell that i'd miss out on technically free wine 😭
P.S @foodiechique couldn't join me because she couldn't come up with an excuse to ditch work 😑😤
Ulo Ice Creams
These guys are a small batch experimental ice-cream brand based out of Bangalore and they are available only for online orders, They have about 16 insane and quirky flavours to try from. For this event they had only 6 flavours available from which one of the flavours were specially crafted for the event and was called Gonzo's Scoop which was a sarsaparilla ice cream with lemon curd and Gonzo's five spice cookies & stained basil seeds. It's really a unique blend of flavours and also an acquired taste I suppose because I really didn't like it.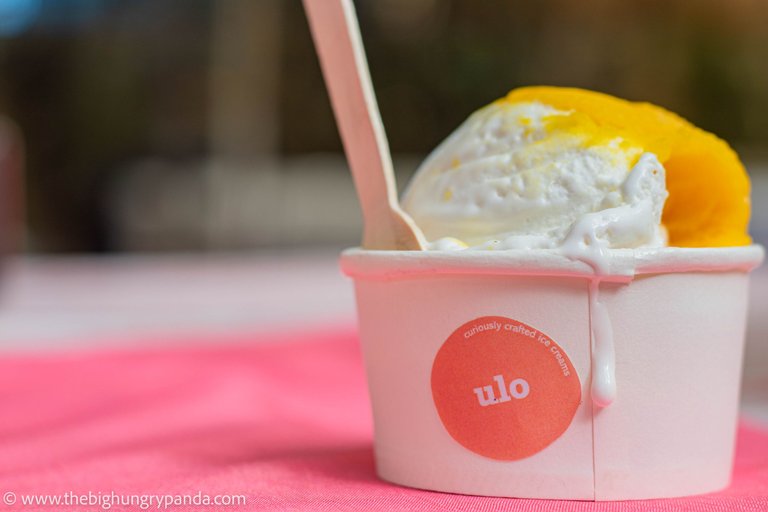 I tried their Mango No Moo which is a mango sorbet with vegan vanilla ice cream and their Murder In The Snow which is a white chocolate ice cream with balsamic strawberry compote each of which costed me Rs 130 ($ 1.64) for a scoop.
Now these two were phenomenal paring of flavours they were so creamy and just heavenly I really wanted to have more but I had to try and control my self that day 🥲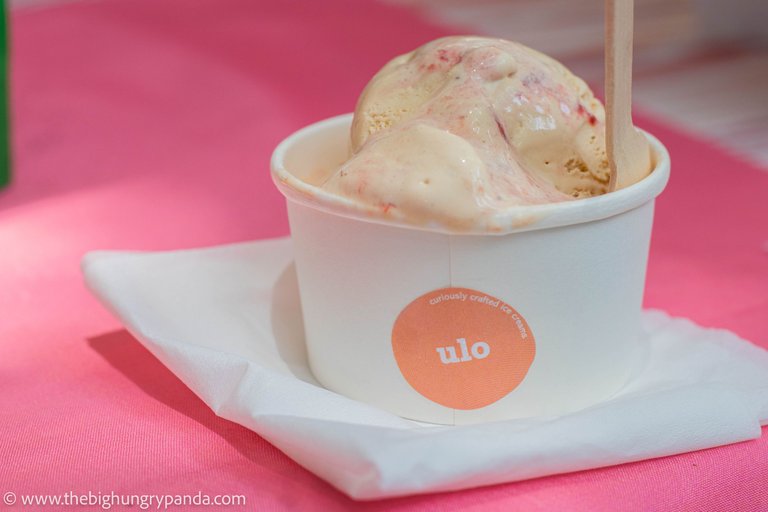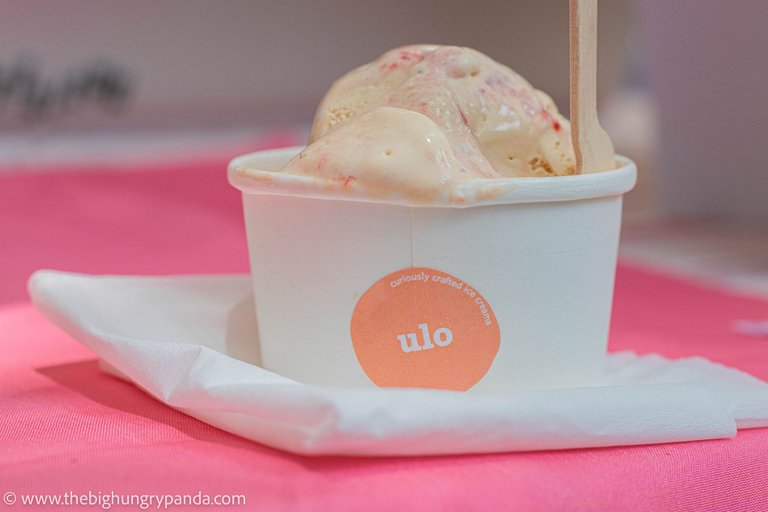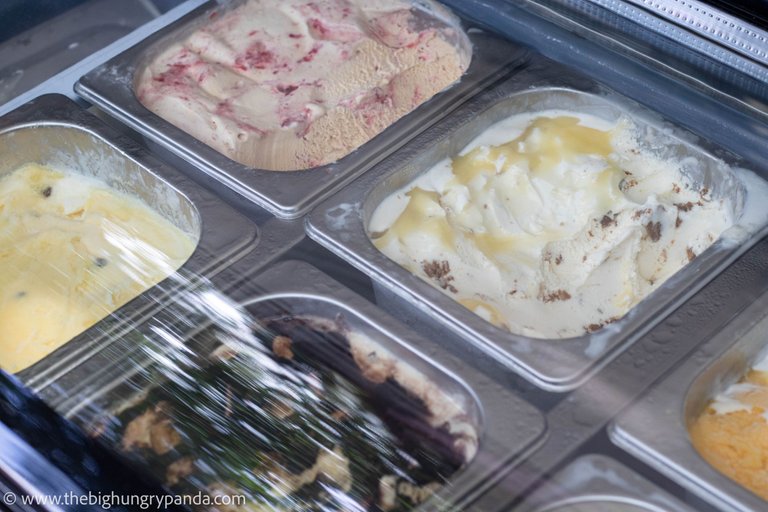 Burma Burma
Burma Burma is a Burmese restaurant cum tea room which can be found in select locations across India. They had 7 items available on the menu that day of which 2 were beverages. I really wasn't in the mod for Burmese food that day plus i've already been to Burma Burma so it really didn't make sense to try it again, but what caught my eyes is one of their beverage which was Boba Tea.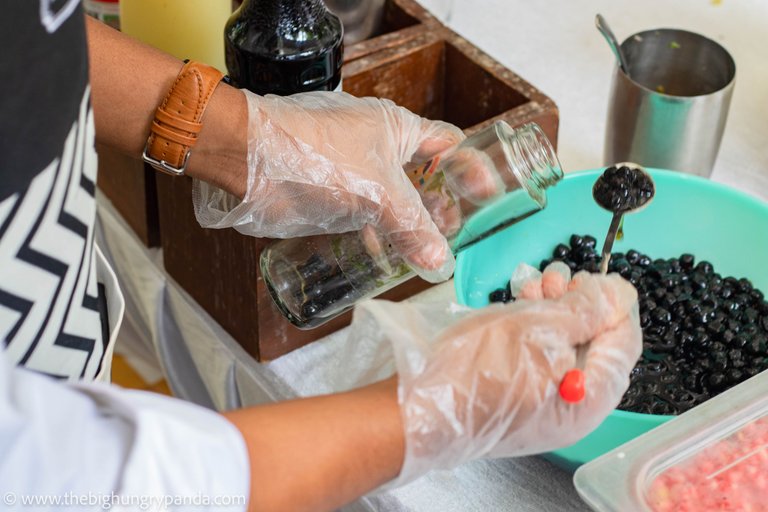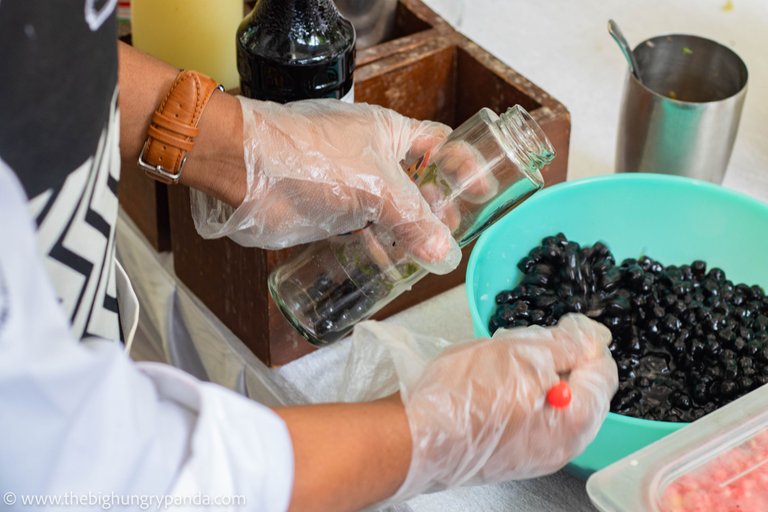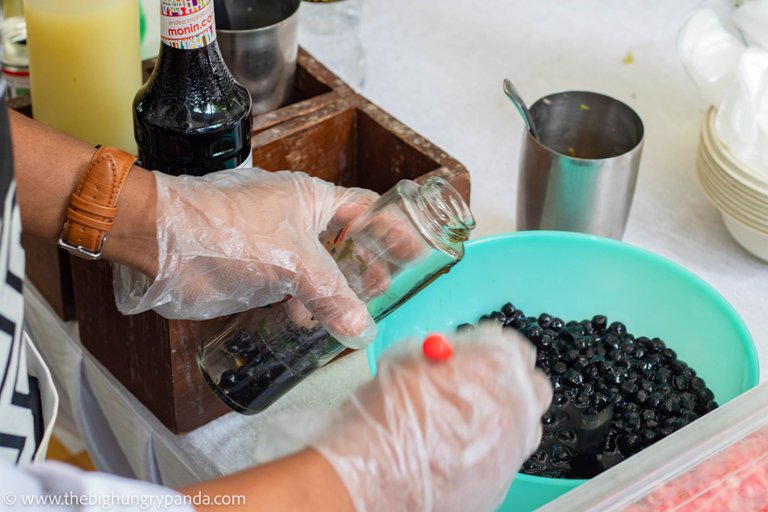 I've always wanted to try Boba Teas but I never really found anyone making the original variant using tapioca pearls so I decided to try this out.
Verdict: I FUCKING HATE BOBA TEA 😂 Damn that was just terrible, I didn't expect it to be tea you know like milk tea. I hate milk tea 🥲 I was so disappointed manh like I blew Rs 300 ($ 3.80) on this crap. I felt weird having those tapioca pearls move around in my mouth ughh.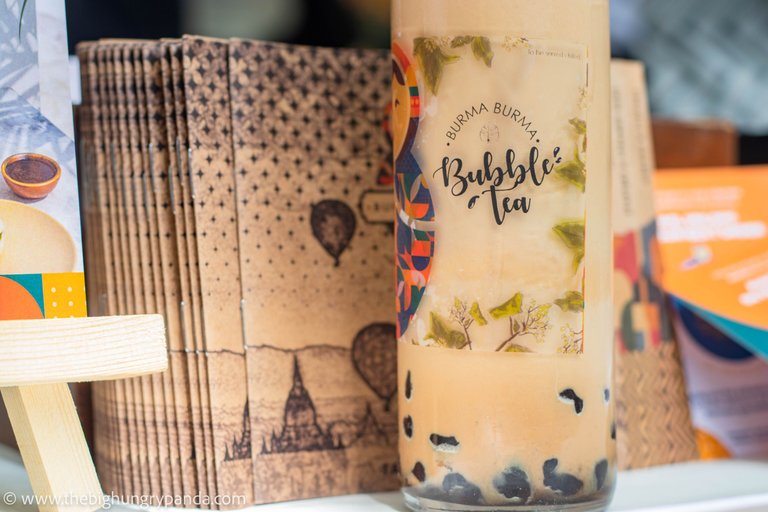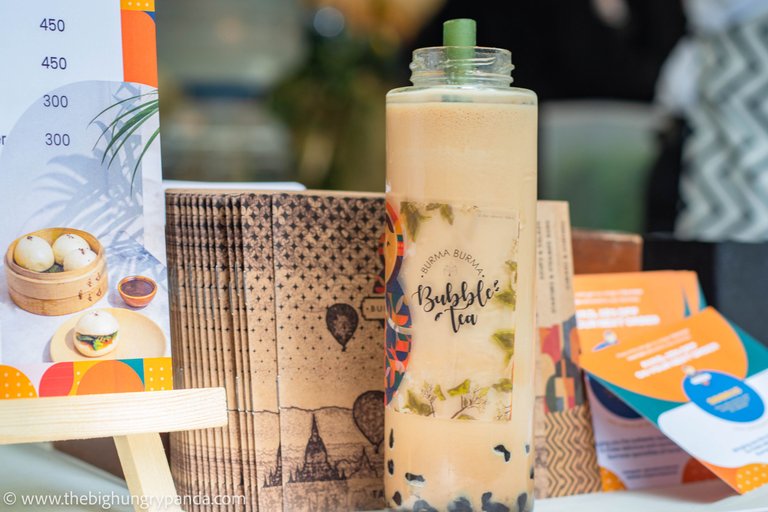 The Smoke Co.
These guys were famous for their Tacos and they had just 2 items available on the menu so I decided to have them both. Their Smoked Bread Pudding sadly got sold out within an hour 🥲
Brisket Tacos Rs 550 ($ 6.96) for 2 - Pulled Pastrami (Slow Braised Overnight ), Pico De Gallo, Honey Mustard, Iceberg Lettuce, Pickled Cucumbers, Lime & Hand Rolled Tortilla.
Chicken Tacos Rs 450 ($ 5.69) for 2 - Pulled BBQ Chicken, Pineapple Salsa, Taco Creme, Pickled Chillies, Lime & Hand Rolled Tortilla.
Well I didn't want two of the same thigh so I convinced the owner to give me one of each for Rs 500 ($ 6.33) good deal no ? 😂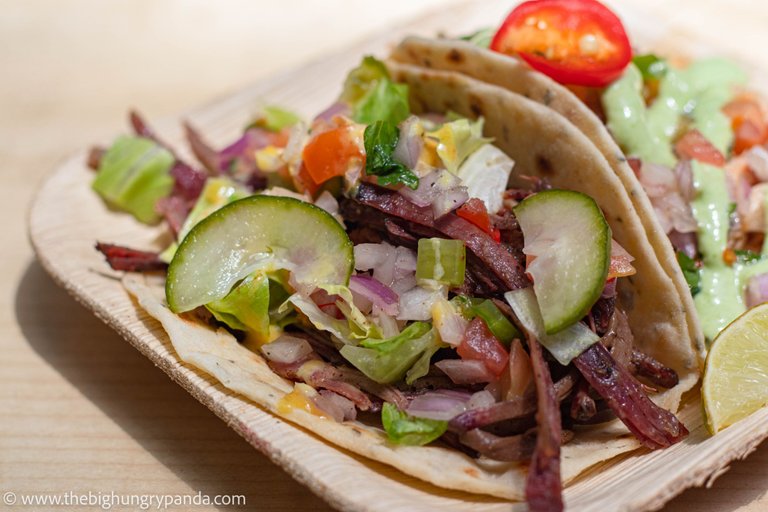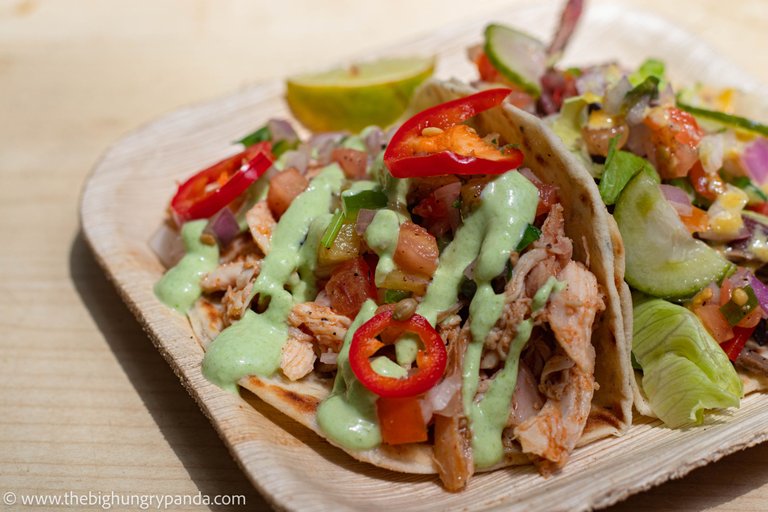 Pupkins Hospitality By Shriya Shetty
Now this stall here happens to be my ex employer 😂 she happens to make some of the best Chicken Ghee Roasts you can find. She and her husband were preparing only a single dish which happens to also be their best seller. Chicken Ghee Roast Pav 🤤 which was being sold at Rs 500 ($ 6.33) for 2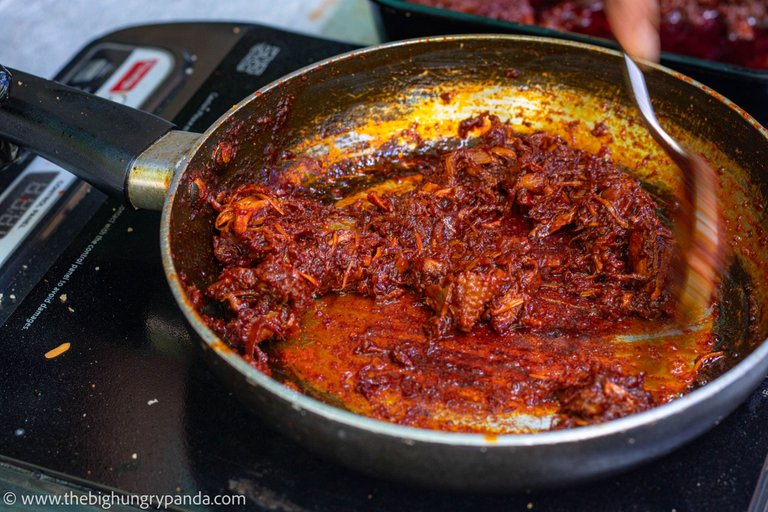 I knew this was something I couldn't have at the moment because this was really rich in spices and ghee so I decided to take it home with me and they were sweet enough to give it to me as a compliment and refunded my money 🥺❤️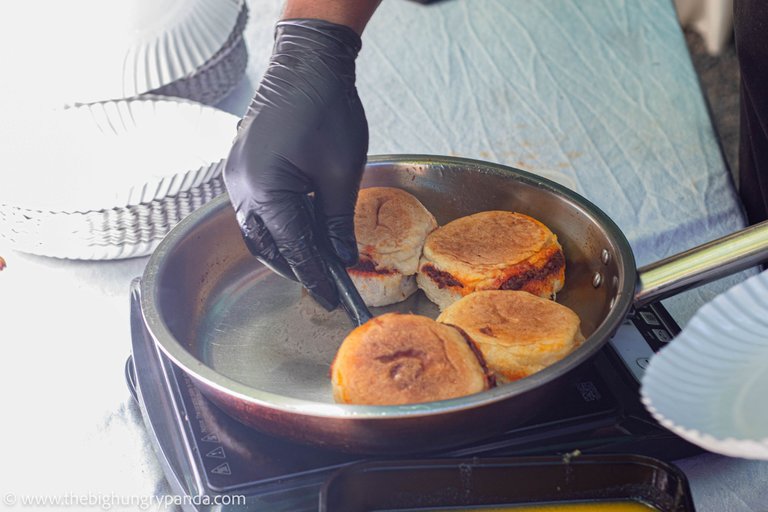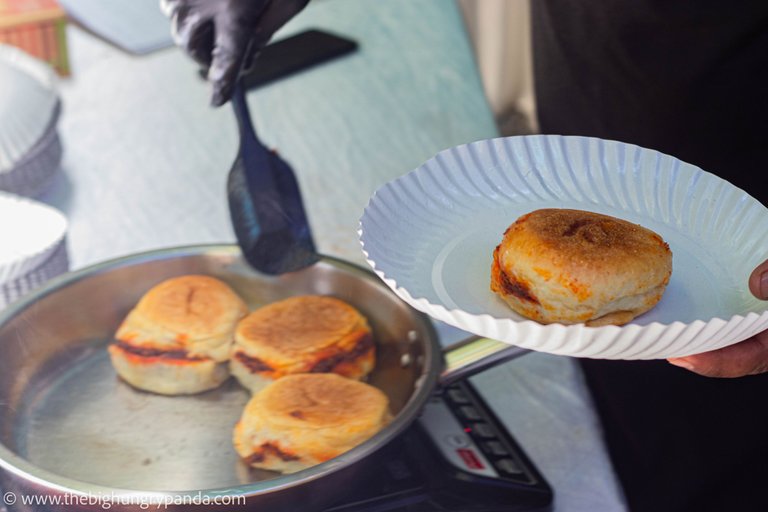 Big Banyan Wines
Now to my favourite part of the day 😂 WINES ❤️ Also this is my first time trying Big Banyan, These guys happen to be an exquisite Indian Wine brand based off a winery in Bangalore.
This is where I had about 5 different samples of fine wine starting with;
Merlot: This is a dry to medium bodied wine having warm scents of dark cherries, plums and blackberries.
Cabernet Sauvignon: A lovely rich full bodied wine which has a mix of strong eucalyptus, sweet and fragrant oak oh and that luscious ruby red colour was just marvellous.
Limited Edition Shiraz: Now this one is a special one it's made in collaboration with Trippy Goat Cafe. This is a full bodied wine with hints of almond and has a nice ruby red colour to it.
Rosa Rossa (Pink Rose): This is a light bodied smooth finish wine which gives you a fresh burst of berries and cherries.
Chardonnay: Not a fan of white wines but since it was free what the hell 😂 this was a nice crisp fruity wine which ahad a beautiful golden greenish colour to it.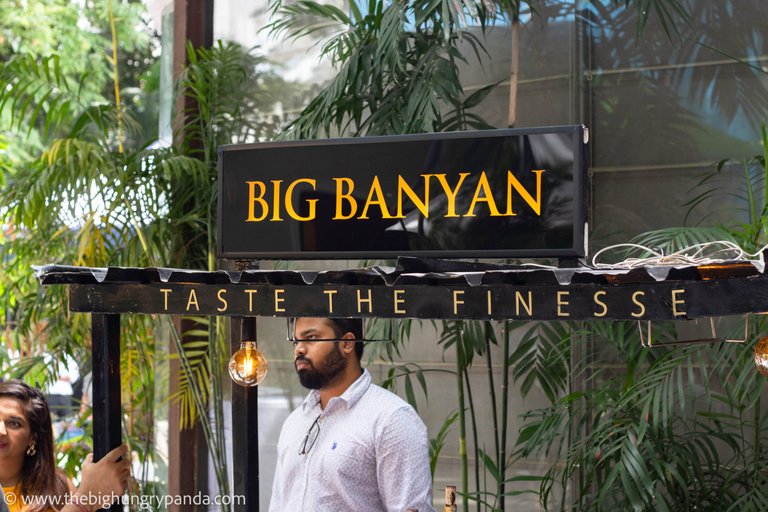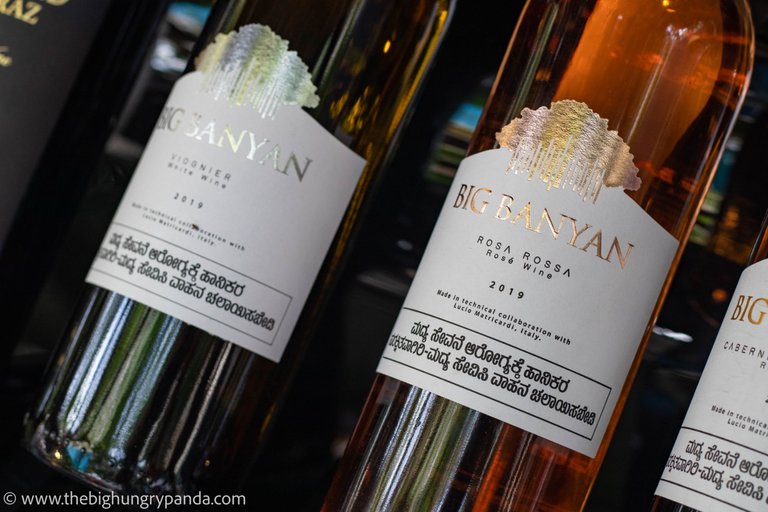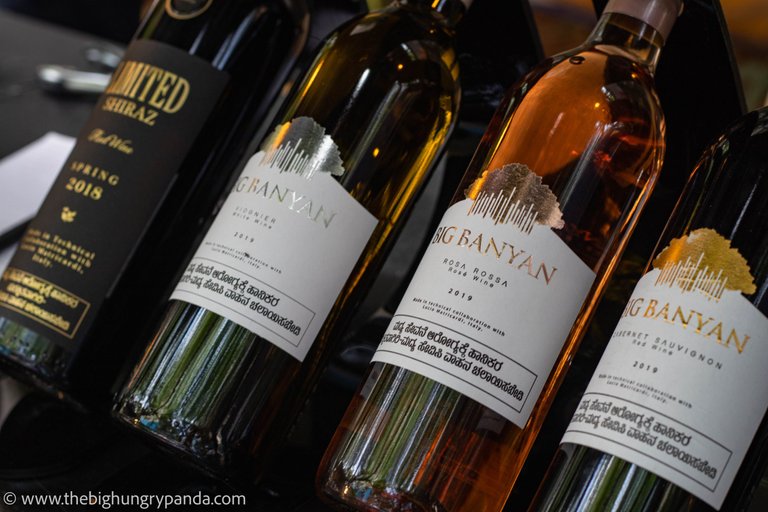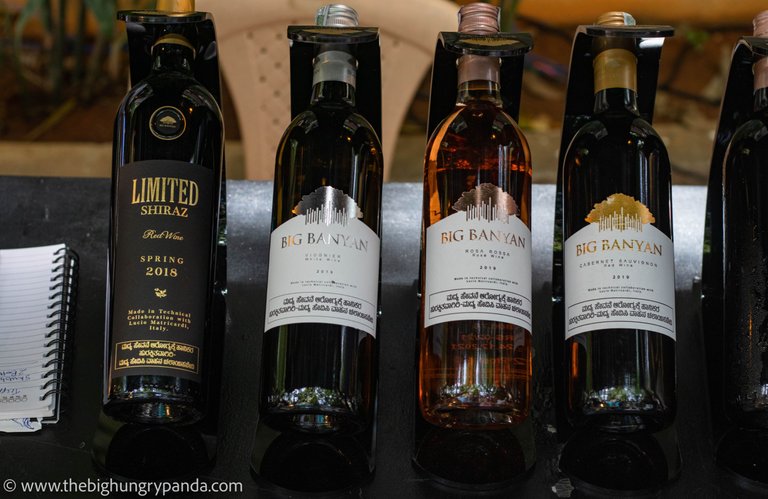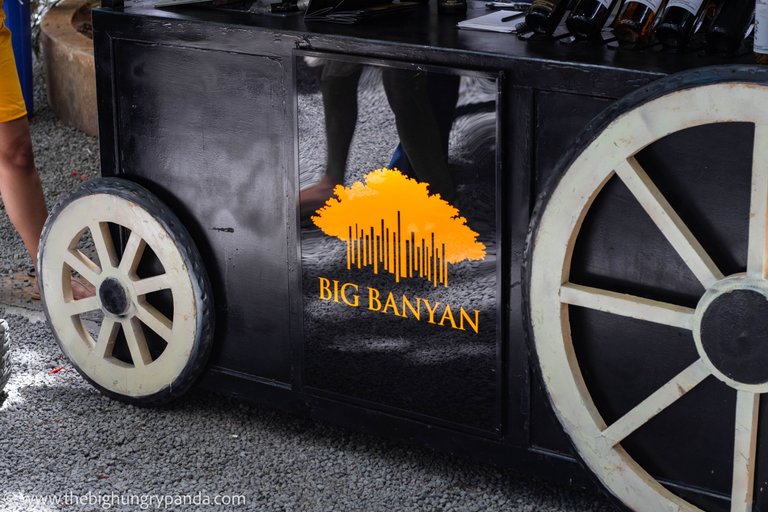 Padaria Prazeres
Now this place is the actual reason came to Bangalore and guess what !! I COMPLETELY FORGOT ABOUT THEM 😂😭 it was only towards the end that I realised it and also it wasn't my fault okay 😂 all the stalls were nicely set up outside and it was only them that was set up indoors 😒 how was I supposed to know that 🥲
I finally did make it there and the line was huge 🥲 this was anyways expected because they was big in the industry. I waited in line for 45 minutes and my feet were pretty much dead.
I had a takeaway box from them which had a Dark Chocolate Berliners (Mini Doughnuts), Goan Chorizo & Pickled Onions Berliner, Cheese & Jalapeno Berliner and a Pasteis De Nata which is something these guys are really famous for.
All off them were bloody brilliant 😭 they were the only ones that had about 18 items on the menu and all I could try was 4 🥲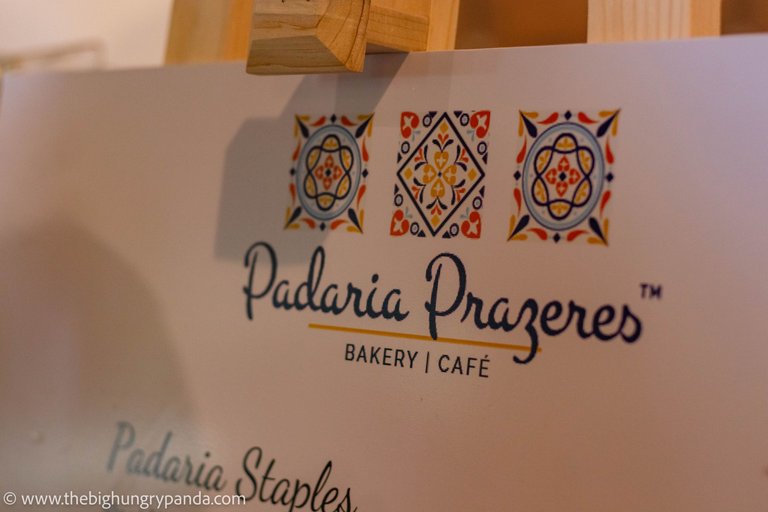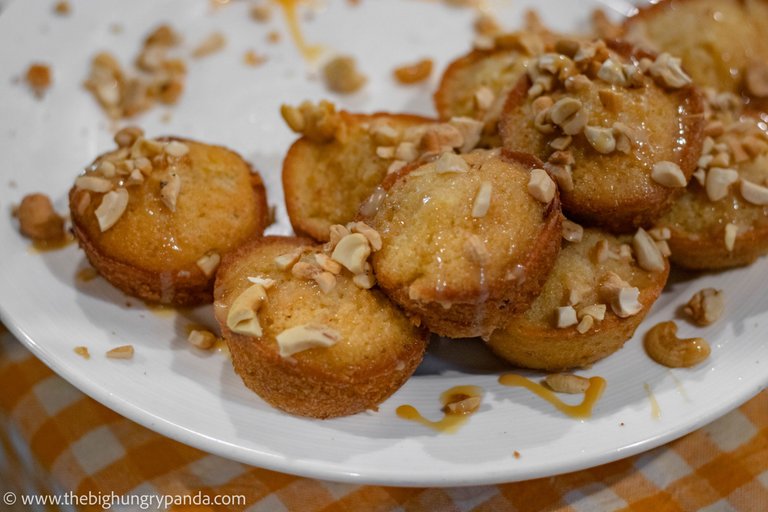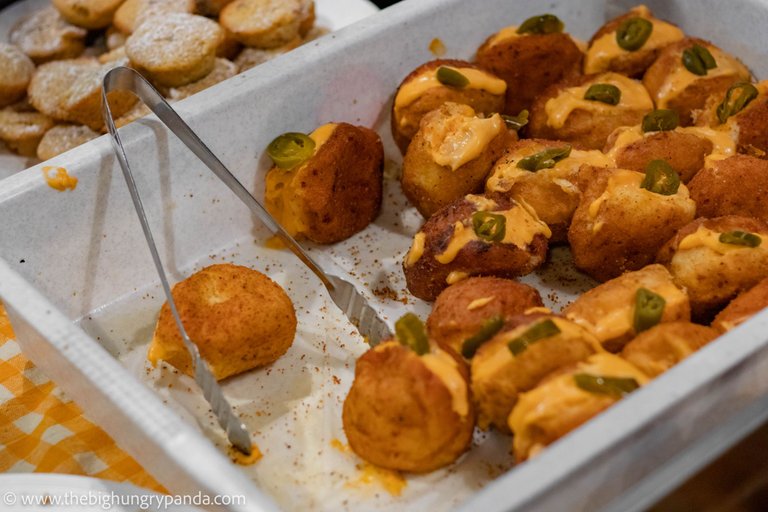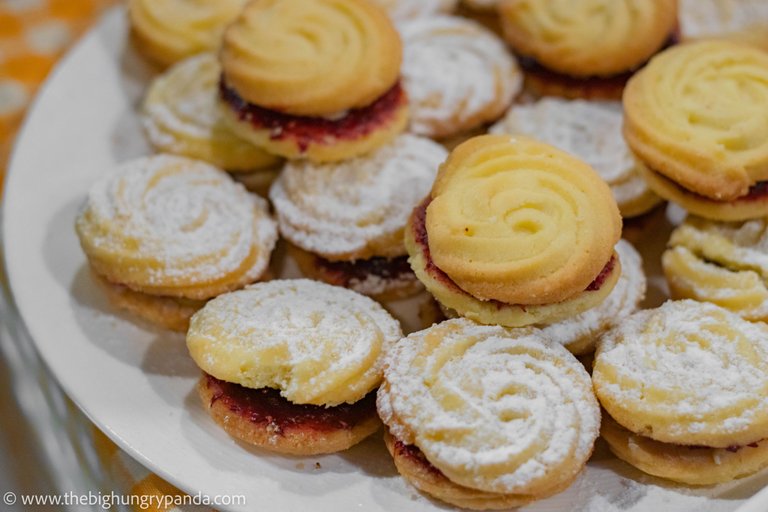 Wood Street Sauce Co.
These guys had some pretty damn good sauces I had a taster off almost all of them and I really loved the Guizhou-Style Chilly Crisp 🤤 this would go insanely well with a bacon and cheese sourdough toast 😭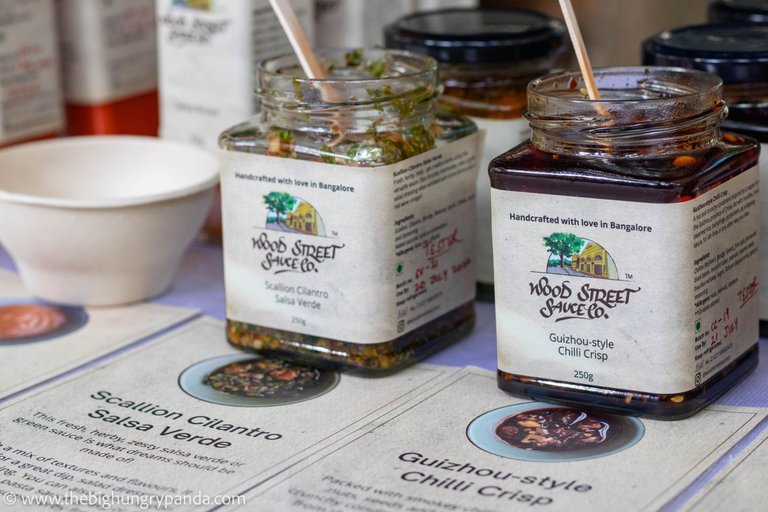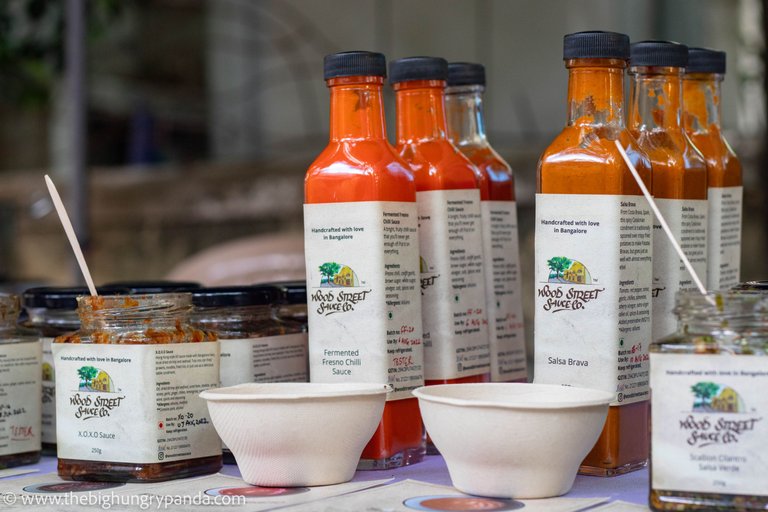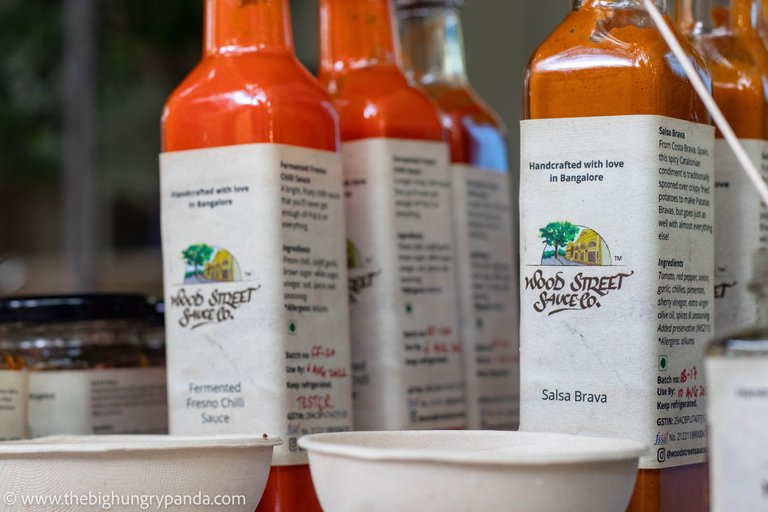 Assorted Wines
This is were I had my last 2 samples of wine, I had a double sample of the Early Dark Cabernet Merlot 2017 and this happens to be great medium bodied French wine which was quite fruity and aromatic to the palate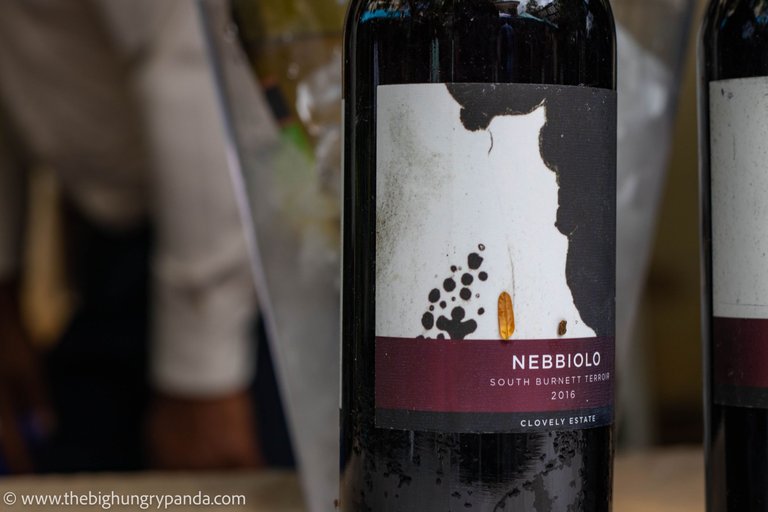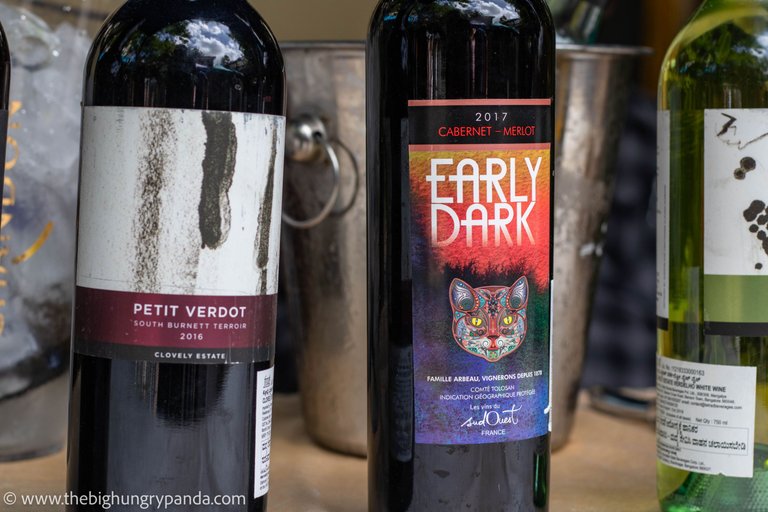 and thats about it from the Soul Bodega, yes it did take a toll on be the next day but it was totally worth it 😂 Hope y'all enjoyed this one, Until next time ❤️
Questions About Photography Are Welcome!
Upvote, Comment, Repost And Follow If You Like My Work!
Have A Great Day!


---
---