Time For Something Exquisite - I Bring To You Subko Specialty Coffee Roasters & Bakehouse
Sub Ko Subko Ka Swaad Chakne Ko Milega! After Our Monday '21 Fiasco, We're Back With The Actual Savoury Goodies From Chapel Road!
@chiashetts Eased Me Into The Realm Of Subko Around Mid October 2020, When She Returned From Mumbai With Some Of Their Baked Produce, Which Mesmerized Me. I Emphasise 'Realm' Because Everything At Subko Is Carefully Executed Their Own Way, Right From The Goodies To The Specialty Homegrown Coffees They Boast Of. After That Anticlimactic Visit Last Year When I Found Them Closed On The Customary Bandra Monday, I Finally Experienced them Now. Damn, That Heady Fragrance of Freshly Roasted Coffee Just Cocoons You On Your Way In.
P.S. They Get Quite Busy On The Weekends, So I Suggest You To Pay Them A Visit In The Weekdays To Just Sit Back & Relax Over A Great Cup Of Coffee And Some Exquisite Food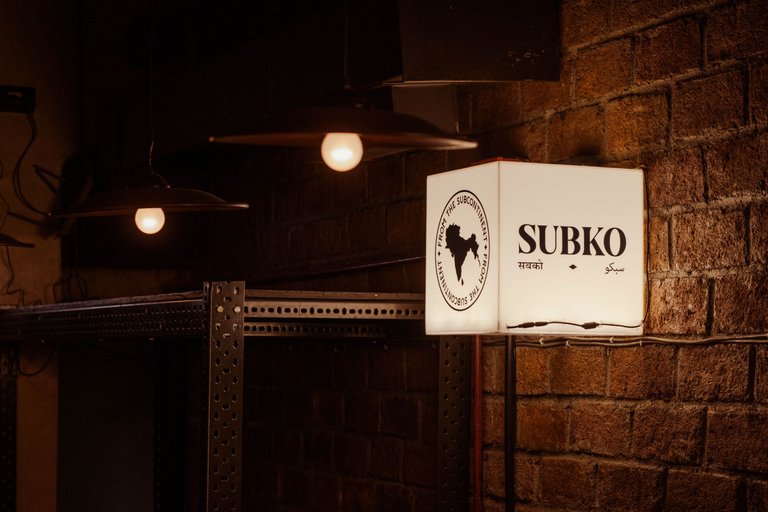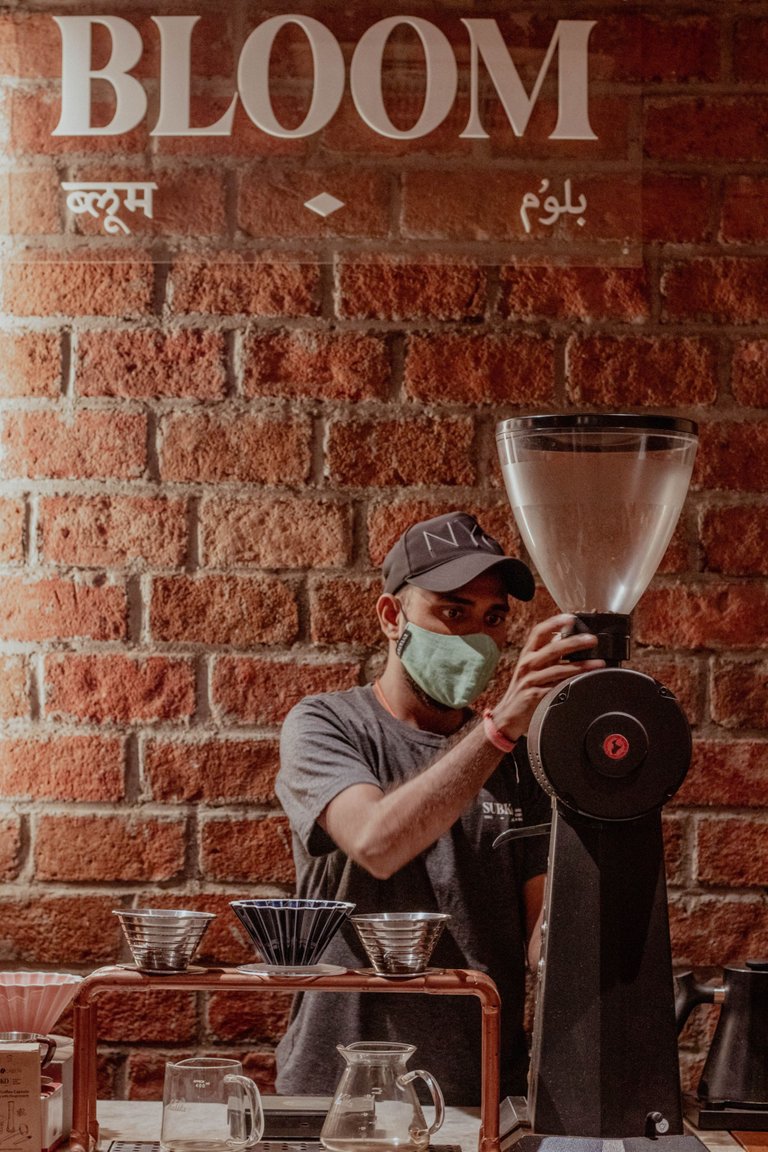 Now Here's What I Had:

Sankalp Pour-Over Lot #62 - ₹295 ($ 3.71)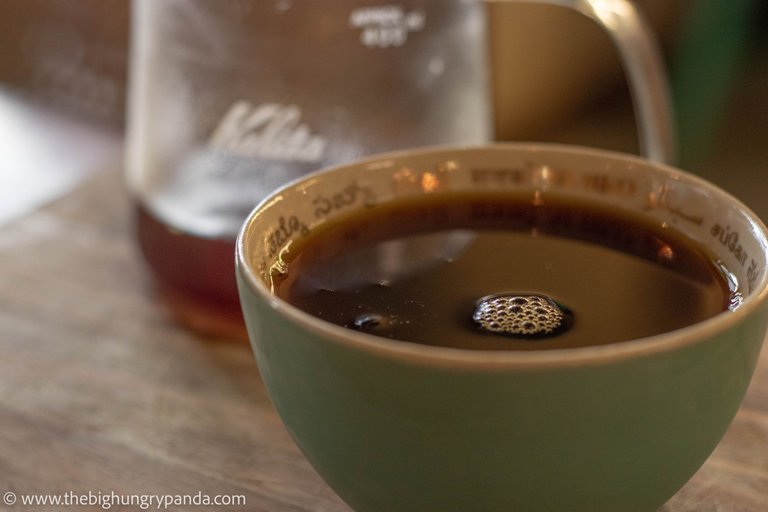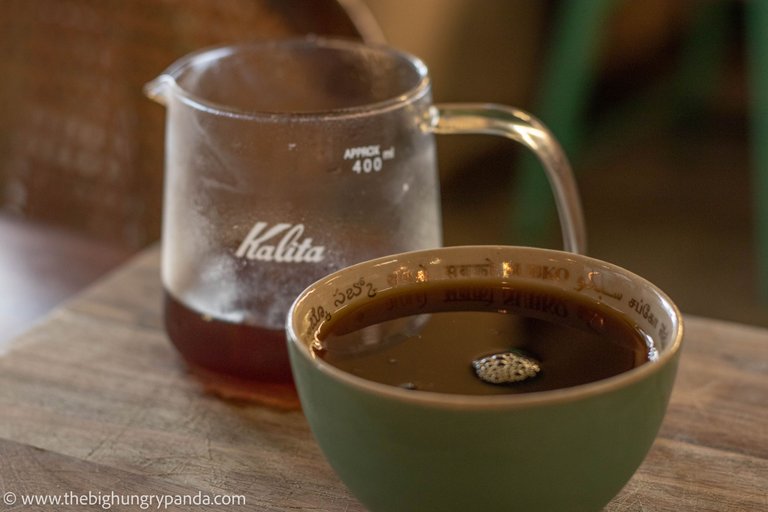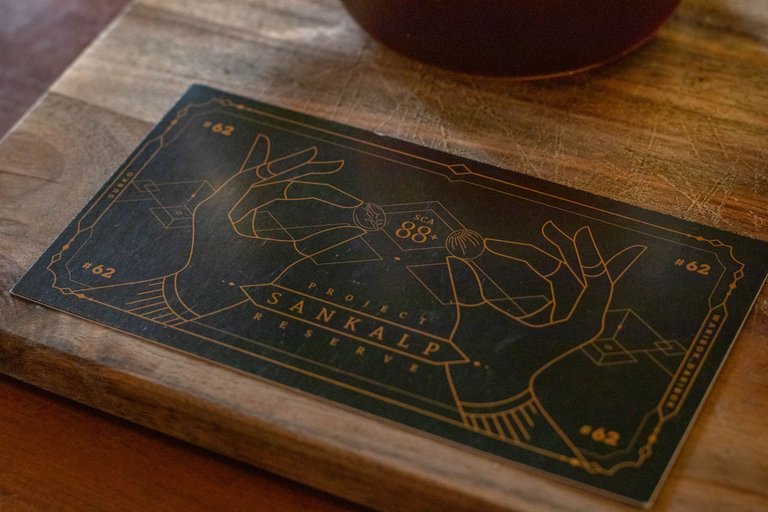 SCA Scores Are A Big Deal. 'Speciality Coffee Association' Scores List Coffees Based On A Score From 1-100. Anything >80 Is All Of Unanimously Delicious (Hence Speciality Coffee), Ethically Sourced, & A Great Bet If You're Looking For Good Stuff Beyond Commodity Coffee. The Lot Available At The Time I Entered Was #62 Medium Roast, & I Opted For A Iced Pour-Over, To Thrill The Entire Mouth, Not Just The Taste Buds. No Better Start To The Day.

Cold Brew Bottle - ₹229 ($ 2.88)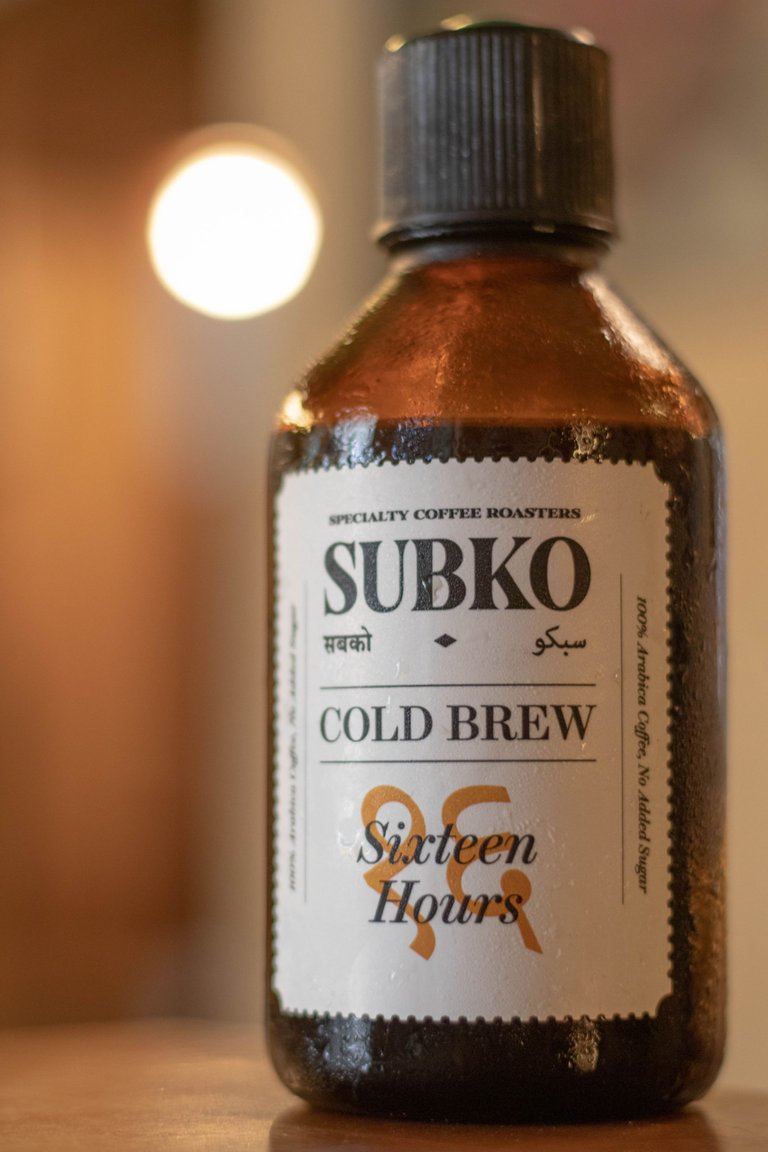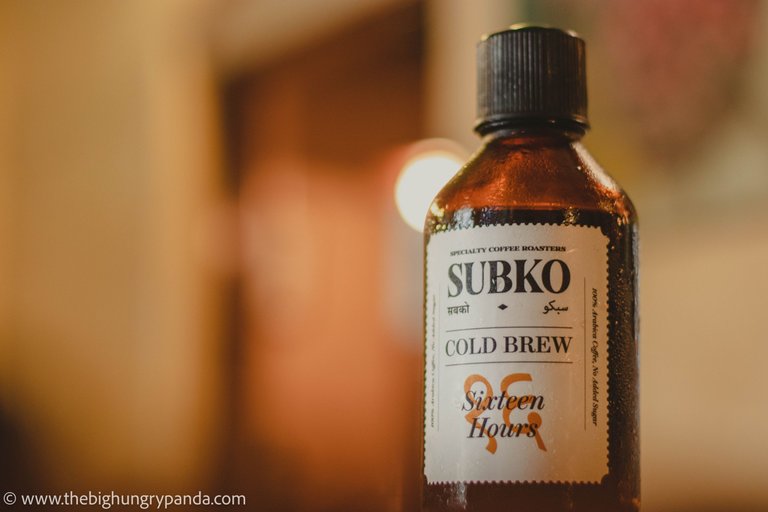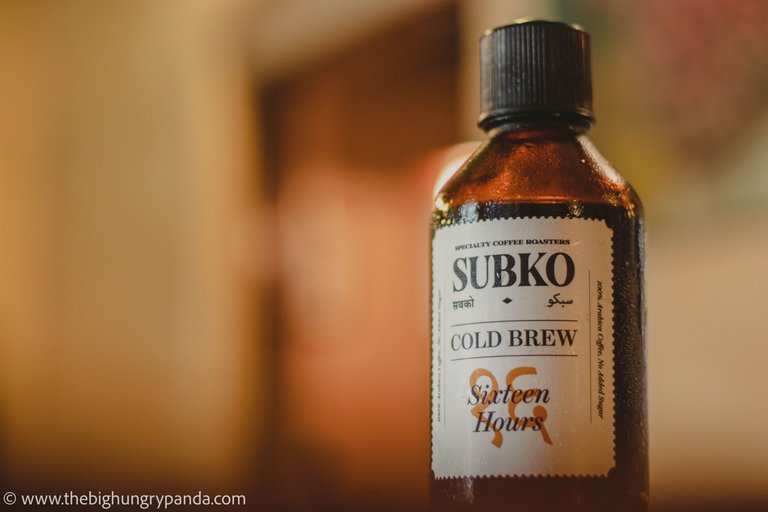 Cold Coffee Brews Are All The Rage These Days, & For Good Reason. When Subject To Higher Temperature, Coffee Grounds Get Bitter, & Lose Some Degree Of Flavour. The 'Cold' With Some Ice Bypasses All That, & These Guys Brew Them Just Fine. A Pick-Me-Up For Sure, Those Looking For A Quick Hit Of Caffeine Better Take Note!
Harissa Grilled Cheese Sandwich - ₹495 ($ 6.22)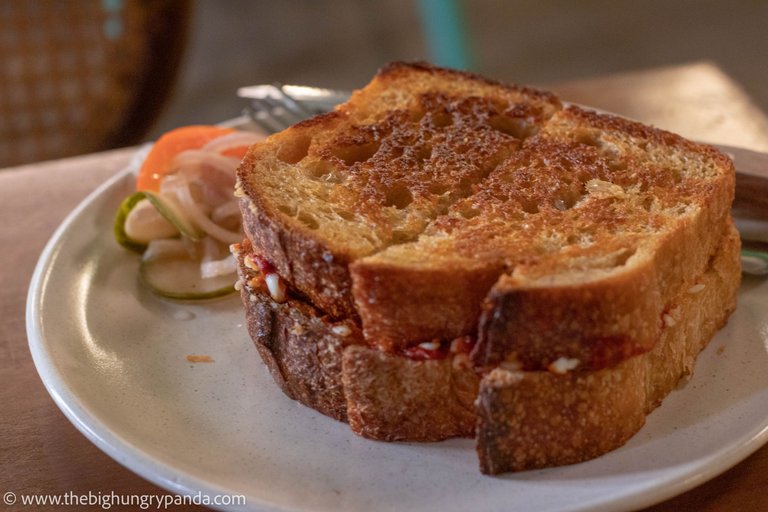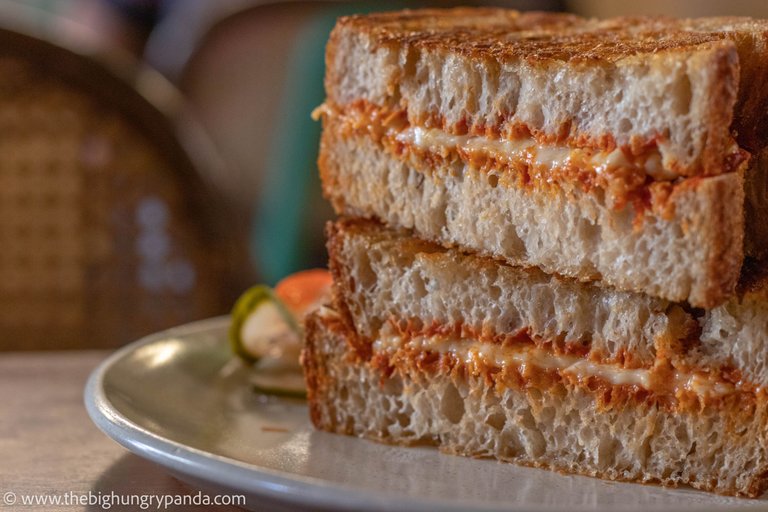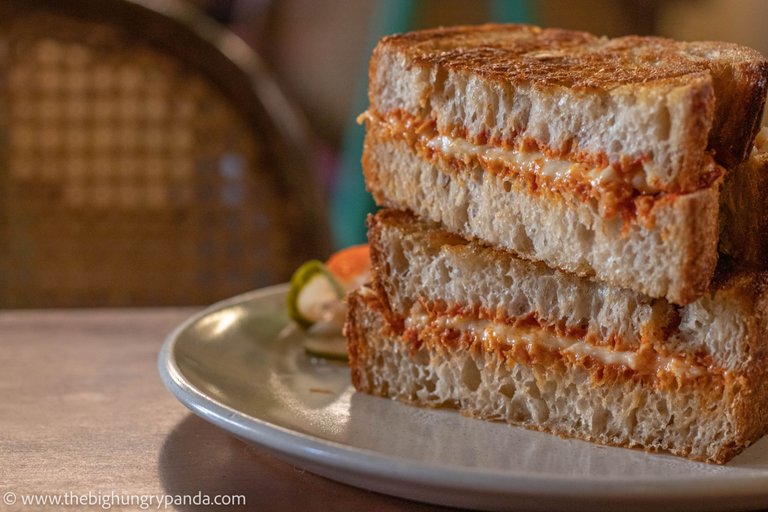 The Harissa Grilled Cheese Sandwich Was Supposed To Be Peppery & Unhinged, To The Level That One Spicy Epiphany Would Last Seconds. It Was Anything But. The Sourdough Toast It Was Smeared In Was Lip-Smackingly Piquant & Crunchy, Though.
Espresso Stuffed Croissant - ₹400 ($ 5.03)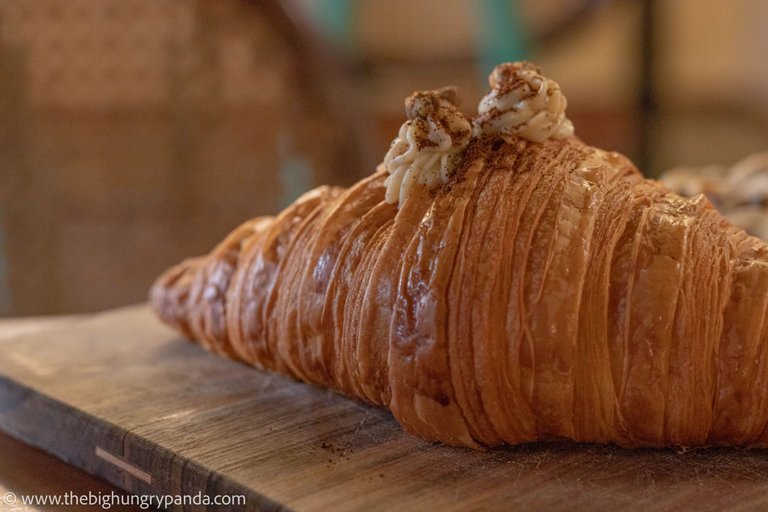 Espresso Stuffed Croissant Was Likely Up There With The Absolute Best Of 'Krwoissan's I've Had The Pleasure Of Savouring In India. A Thing Of Beauty Is A Joy Forever, Keats Said. This Buttery Delight With The Smidgen Of Espresso Mascarpone On Top & The Other-Worldly Espresso Cremé Stuffing, Will Remain Forever In The Annals Of My Memory, & Hopefully Your Visuals Too.

Kashmiri Walnut Choco Chip Cookie - ₹225 ($ 2.83)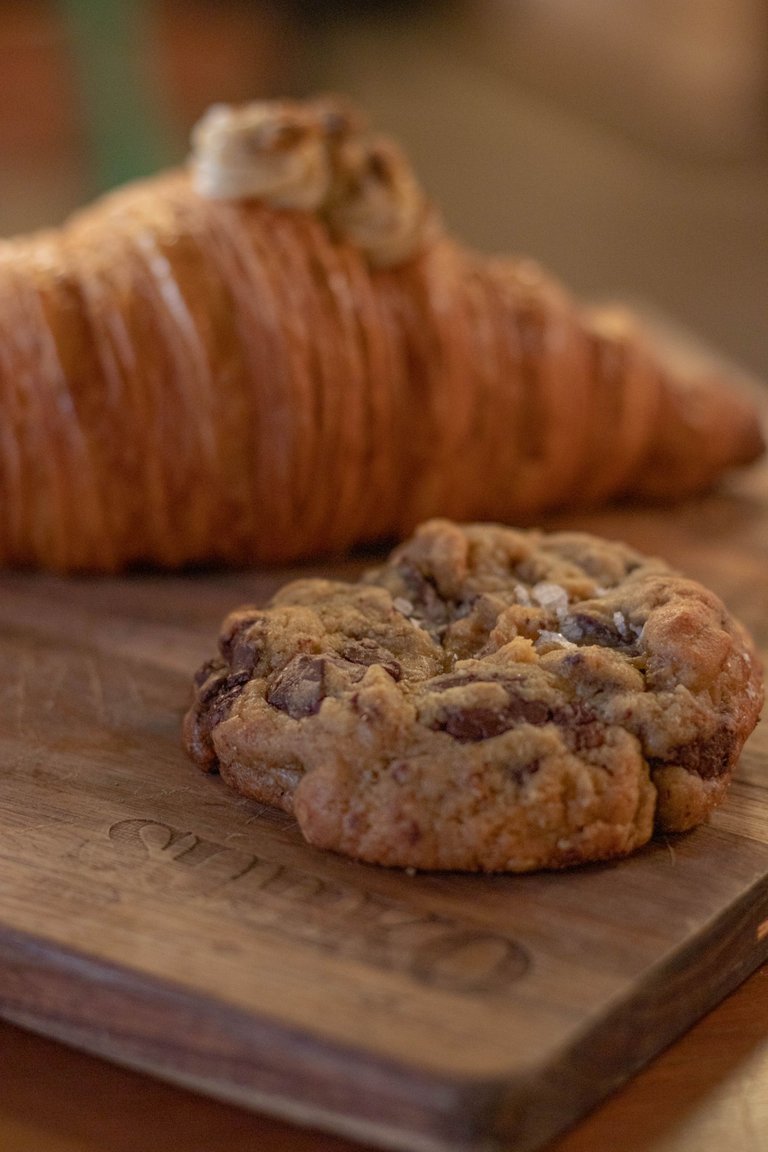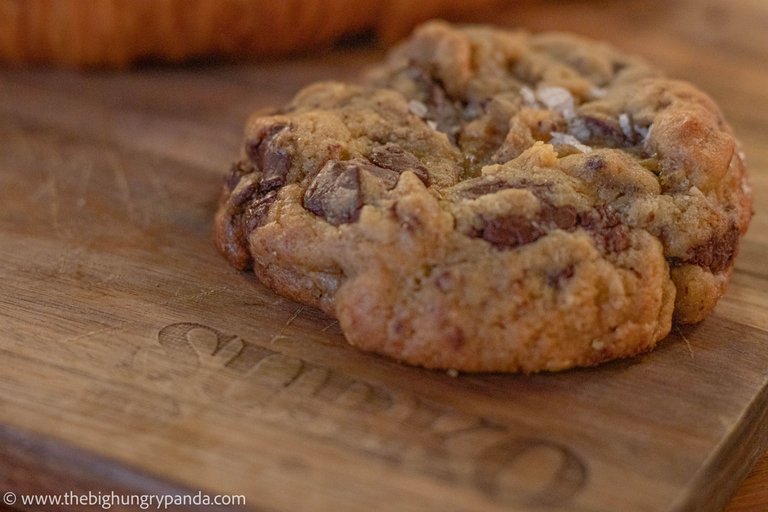 The Chunky Walnut Dark Cookie Was Chewy, & A Fit, Sobering Foil To The Cold Brew. These Combos Have Got To Be Savoured Slowly, With The Pitter-Patter Of Rain Beating On The Glass Close To You, & The Smell Of Petrichor Mingling With The Bakery Fixes.
I've Been Waiting For Over 4 Months Now To Get This Review Out 😂 And I Finally Did It Today PHEW Hope Ya'll Enjoyed This One And Fly To Mumbai, India To Try Them Out 😂 I Know It's a Long Shot But Hey I Gotta Try 🤣




See Ya'll Next Time Folks!!!

Questions About Photography Are Welcome!
Upvote, Comment, Repost And Follow If You Like My Work!
Have A Great Day!


---
---