Top Gun Maverick - Everything You Need To Know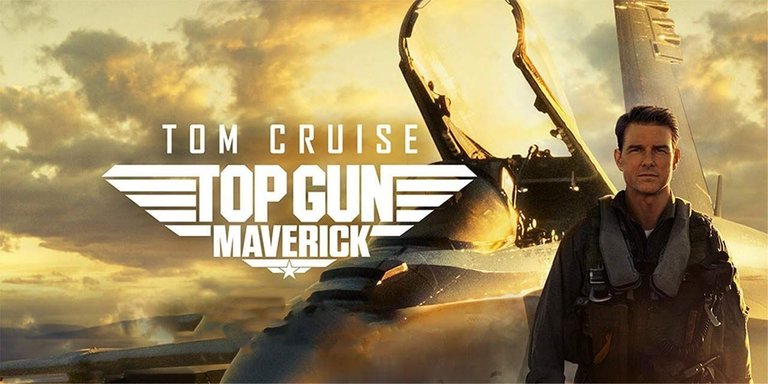 Source
36 Years since the release on Top Gun and Tom Cruise still looks fine as hell. Top Gun: Maverick is the direct sequel to the 1986 film Top Gun.
The movie was shot aboard the USS Abraham Lincoln which is a US Navy Carrier still in commission. IMAX Certified Sony Venice 6K Full Screen cameras were mounted in the interiors of an actual F/A-18E Super Hornet which allowed the actors to to film their jet scenes in flight which is just fucking intense. YES you read that right people, The actors flew their own jets 🤤 The actors were even taught how to operate the cameras because when they were in the air they direct themselves basically. Tom Cruise being a producer had an entire bootcamp set up for the actors where they were even taught the lighting, cinematography and editing. They had to even pass the Naval Aviation Survival Training course to gain access to the jets and as usual Tom Cruise did his own stunts.
Fun Fact: THERE WAS NO GREEN SCREENS USED WHATSOEVER, NONE OF THAT CGI SHIT
My Mind's Officially Blown Knowing About What Went Into Making This Masterpiece P.S The Production Took 4 Whole Years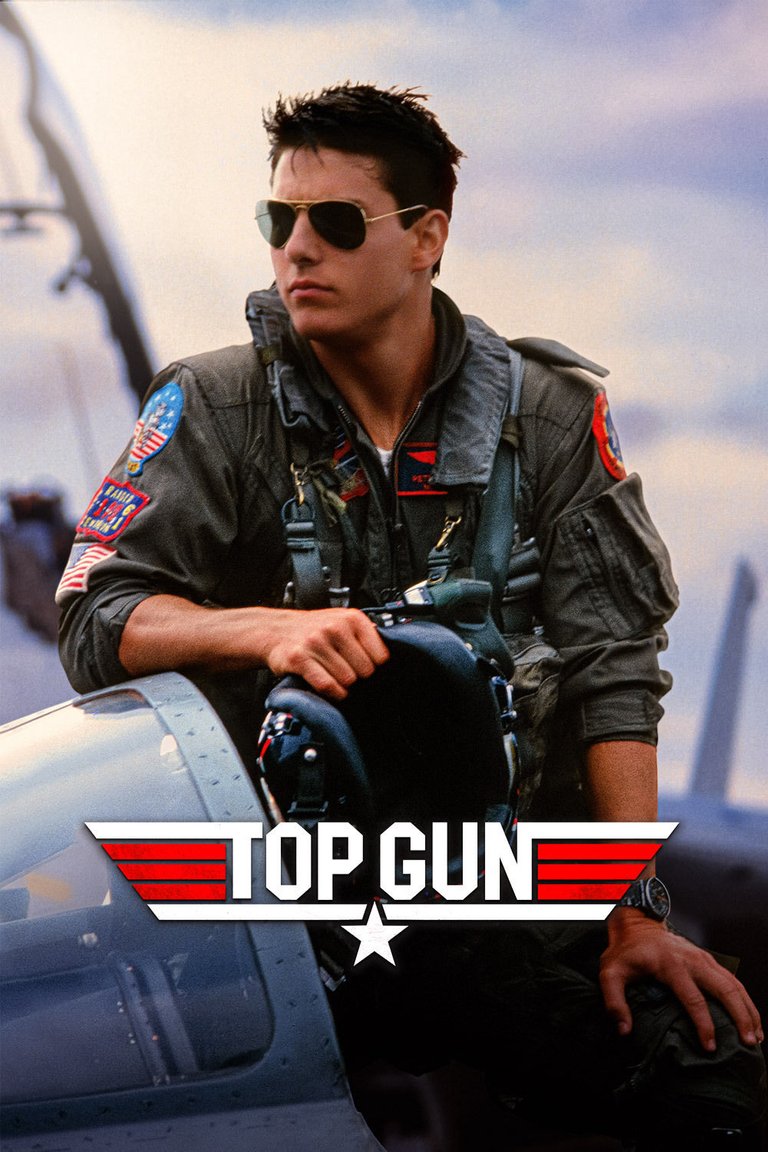 Source
Now that thats out of the way it's time to get down to the review, Also go see Top Gun first before you see Top Gun Maverick. I first saw Top Gun in 2006 and I was 9 years old and as a kid I found it to be fucking amazing and I became a major fan of Tom Cruise. I've seen Top Gun over 10+ times easily over the years it's just classic movie.

Top Gun Maverick
(Few Spoilers Included)




The movie is pretty much the same as the first - testosterone, lots of aerial combat, the same cheeky high-risk taking Maverick and he can still turn that charm on. The difference this time being - some level of inclusivity/ diversity and technology that has made shooting those aerial sequences incredible, high adrenaline rush and a complete entertainer.
New movies pretty much call for a newer fresh cast especially if it's a sequel of something thats 3 decades old 😂 The cast in the images below did a fabulous job.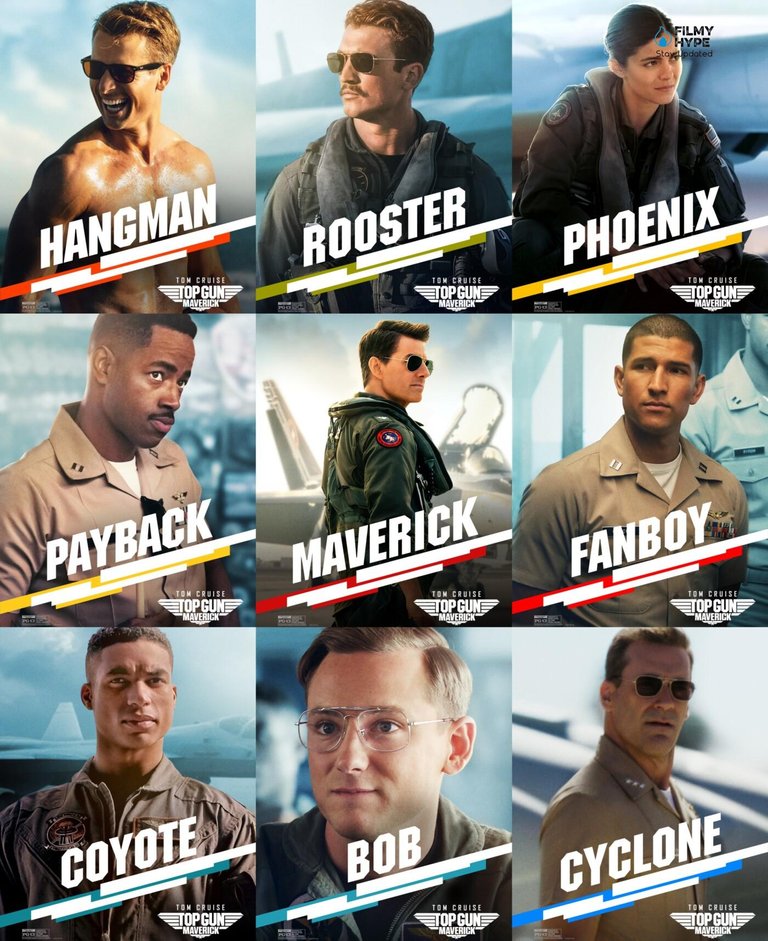 Source
The movie starts off with Maverick pushing his SR-72 Lockheed Martin (Concept Aircraft Based On SR-71 Lockheed Martin currently retired) called the Darkstar to it's limits eventually crashing it.
To his good fortune instead of being dishonourably discharged he was sent back to Top Gun (US Navy Strike Fighter Tactics Instructor Program) on Icemans request, In the first part Maverick and Iceman happened to be sworn rivals throughout the film and it was only at the end when Maverick saved Iceman from incoming enemy MiGs (Fighter Jets) Iceman finally considered him as an equal and starts to respect him.
Maverick though that he was going to be leading the current classified mission at Top Gun but thats when he gets to know that he wasn't called there to lead the team, He was instead called in to train the next generation of cocky kids for a suicide mission 😂 Ah the look on Tom's face was epic 👌🏻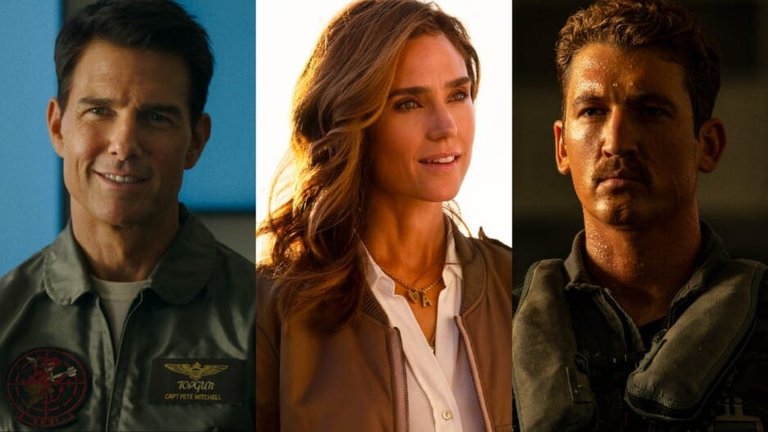 Source
The film also focuses on the relationship of Rooster and Maverick where Rooster happens to be the son of LT (Lieutenant) JG (junior grade) Nick Bradshaw AKA Goose: Mavericks best friend. This was a difficult relationship which the actors portrayed it so well and even with the ups and down at the end of the film you have Rooster saving Mavericks ass by shooting down a next generation 5 Sukhoi Su-57 which was about to kill the now defenceless Maverick taking cover behind a tree. (Some Sources Say This 5th Generation Aircraft Was Indeed CGI And Wasn't Actually Present On Set)
You also have a good amount of romance between Maverick & Penny Benjamin played by Jennifer Connelly. She happens to be his rekindled love interest, who is also single mother (Good For Maverick 😂) to a wonderful daughter Amelia, a bar owner, and the daughter of a former admiral.
While Jennifer Connelly doesn't physically appear in the original 1986 film the character Penny Benjamin does, well again not physically but she was mentioned several times in the film.

Well this is where i'll bid you adieu, I hope you guys enjoyed this review and
I hope I didn't drastically spoil it for you 😂




Questions About Photography Are Welcome!
Upvote, Comment, Repost And Follow If You Like My Work!
Have A Great Day!
---
---