Check out this auction for this Bonehead! 🔥🔥🔥 (3 Day Wax NFT Auction Event!)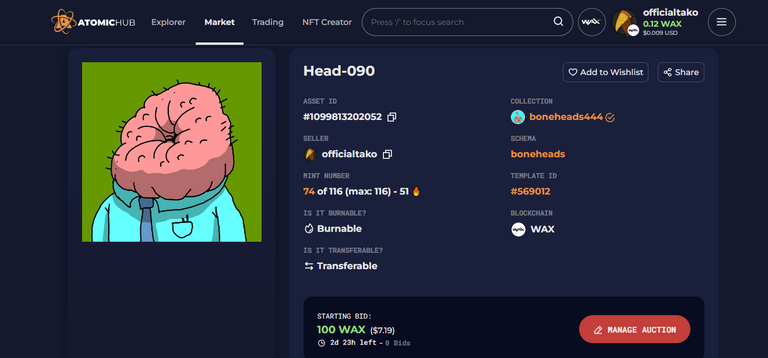 Check out this auction for Head-090! (#74) https://wax.atomichub.io/market/auction/wax-mainnet/1049623
I have an auction for this super dope bonehead on Atomichub going on right now. I have another mint of this template so I'm finding this one a new home!
Who doesn't want to add a bohnart1 piece to their collection?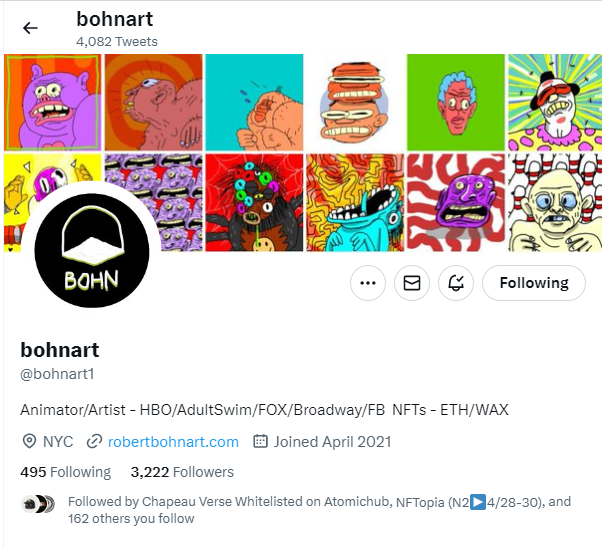 I plan on using the returns to help me get an NFT I can use to shill certain Hive posts and other things to fellow wizards in the Nifty Wizards telegram game on Wax, but more on that later...
Be sure to check the auction out if you want to add some super cool art to your wax collection though!
ONLY 3 DAYS!
LET'S GO!!!
https://twitter.com/CoinRunner7/status/1637116346457522177?s=20
---
---