About Football / Futbol'a Dair ⚽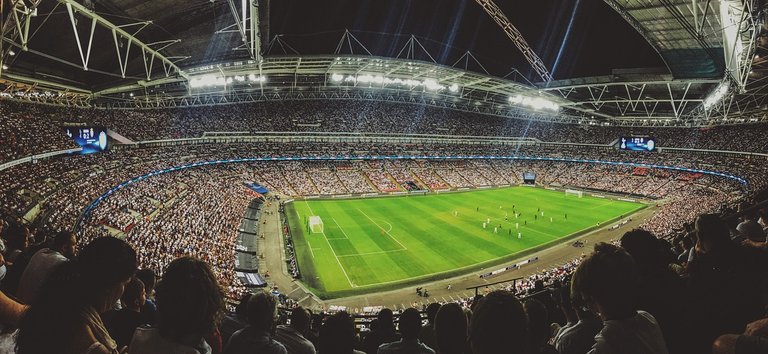 Kaynak
Hello everyone, I've mentioned before that I'm into football, but this is the first time I'm going to share a post about football. By the way, I've been a big Fenerbahçe fan since childhood. I've also been interested in Rizespor for the last 5-6 years. Although I don't watch their matches too much, I try to follow their scores, transfer news, etc. The reason I am interested in Rizespor is that I studied at university in that city. Therefore, I can say that Rizespor is my second team. By the way, @incublus is also a big Rizespor fan ahahaha.
I watched Fenerbahce's and Galatasaray's European matches this week and I will try to analyze these matches within the framework of my football knowledge.
Herkese merhaba, daha önce futbolla içli dışlı olduğumu söylemiştim. Ancak ilk defa futbolla ilgili bir post paylaşacağım. Bu arada çocukluktan bu yana büyük bir Fenerbahçe taraftarıyım. Ayrıca son 5-6 yıldır Rizespor'a karşıda bir ilgim var. Maçlarını çok fazla izlemesem de skorlarını, transfer haberlerini vs takip etmeye çalışıyorum. Rizespor'a ilgi duyma sebebim üniversiteyi o şehirde okumam. Dolayısıyla Rizespor ikinci takımım diyebilirim. Bu arada @incublus'da büyük bir Rizespor hayranı ahahaha.
Bu hafta içi Fenerbahçe'nin ve Galatasaray'ın Avrupa maçlarını izledim. Bu maçların analizlerini futbol bilgim çerçevesinde değerlendirmeye çalışacağım.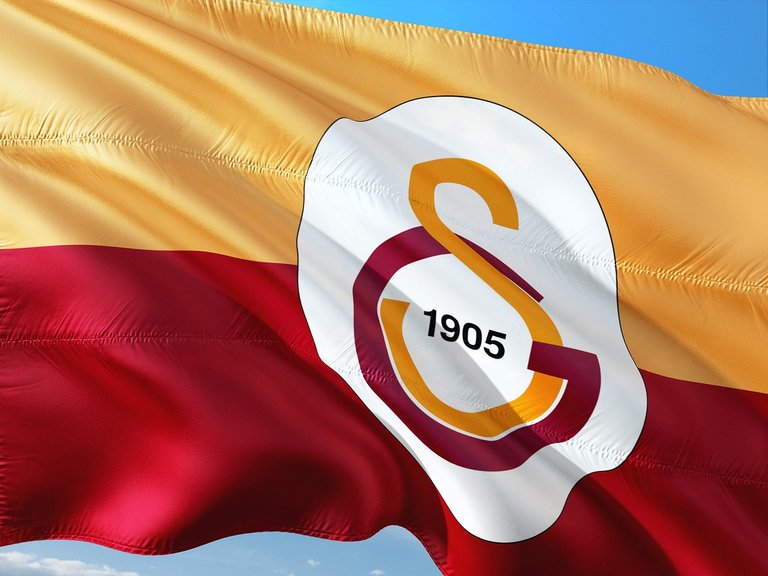 Source
On Wednesday, Galatasaray faced Copenhagen in the Champions League group stage. From the first minutes of the match, Gs played a very pressurized game. In the first twenty minutes they had many chances, especially Kerem Akt. but couldn't find a goal. If he had converted these positions he found in the first quarter of the match into goals, the match would have taken a very different dimension. In the later minutes of the match Copenhagen scored in almost their first position. After this goal, the mood of Galatasaray players dropped a bit. Unfortunately, they couldn't capitalize and conceded the second goal after a simple mistake. In the second half Okan Buruk brought on players who could have an impact on the game and it showed immediately. Tete came on and changed the course of the game to a great extent. He made a nice assist to Sacha Boey for the first goal and scored a great goal himself to equalize the match. Although they had a few more chances, they couldn't get anything that could have an impact on the result and the game ended in a 2-2 draw. Before the game I expected a clear win for Galatasaray, but they were not lucky that day. If they play the way they played in this match, especially in the first 15 minutes and the last minutes, I think they will do well in the group.
Çarşamba günü Galatasaray Kopenhag ile şampiyonlar ligi grubunda karşı karşıya geldi. Maçın ilk dakikalarından itibaren Gs çok baskılı bir oyun ortaya koydu. İlk yirmi dakikada Kerem Akt. başta olmak üzere birçok pozisyona girdi ancak bir türlü gol bulamadı. Maçın ilk çeyreğinde bulduğu bu pozisyonları eğer gole çevirseydi maç çok farklı bir boyut alırdı. Maçın ilerleyen dakikalarında Kopenhag hemen hemen ilk pozisyonlarında golü buldu. Bu golden sonra Galatasaray oyuncularının modu bir tık düştü. Ara ara pozisyonlar bulsa da maalesef yararlanamadı ve basit bir hata sonrası ikinci golü yedi. Maçın ikinci yarısında Okan Buruk oyuna etki edebilecek oyuncuları oyuna sürdü ve hemen etkisini gösterdi. Oyuna giren Tete maçın seyrini büyük ölçüde değiştirdi. İlk golde Sacha Boey'e güzel bir asist yaptı ve harika bir golde kendisi atıp maçı dengeledi. Birkaç pozisyona daha girseler de sonuca etki edebilecek bir sonuç alamadılar ve maç 2-2 berabere bitti. Maçtan önce Galatasaray'dan açıkçası net bir galibiyet bekliyordum ancak o gün şansları yanlarında değildi. Bu maçtaki oyunlarını, özellikle ilk 15 dakika ve son dakikalarda oynadıkları oyunu diğer maçlarda oynarlar ise grupta güzel işlere imza atacaklarını düşünüyorum.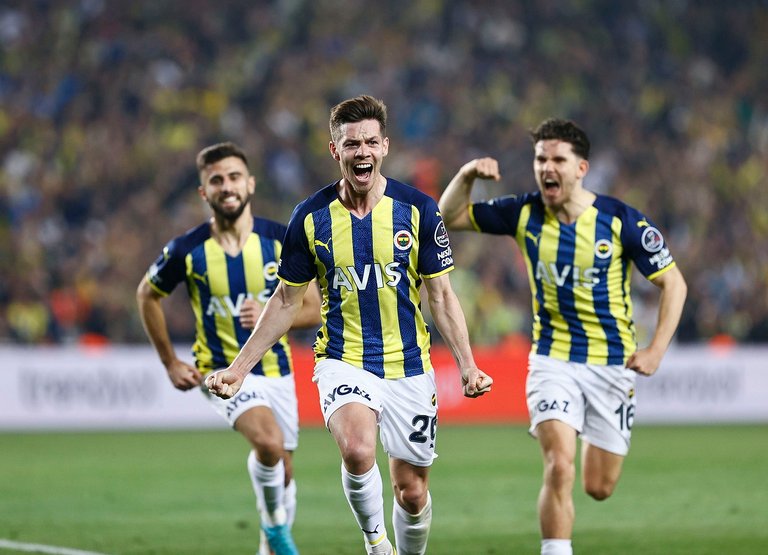 Source
On Thursday, I watched my own team Fenerbahce play, a young and dynamic team, but with a much more experienced squad. In this match the Fenerbahce coach rotated. It was also an opportunity for the players in the starting 11 to show themselves in the competition for the starting shirt. From the first minutes of the match Fenerbahce showed their quality and right at the start of the match they had a good position with Mert Hakan but couldn't capitalize. Although the opposition players were young, they were no different from the experienced players with their playmaking and passing. Later in the match, Crespo scored a great header from a set-piece. Not long after that, the opposing team's defenders made a mistake and Batshuayi did not forgive the mistake and made it 2-0. Although the opposing team was effective from time to time, they could not find a goal. In the 45th minute of the match, Serdar's header made it 3-0. In the second half, the rival team scored a goal. In the second half of the match, the rival team played a little more effectively but the score remained unchanged.
I haven't watched European matches for a long time, or rather I didn't have the opportunity. It was a change for me.
I think both Fenerbahçe and Galatasaray will achieve success in Europe if they continue to play the way they are playing. Thank you for reading.
Perşembe günü ise kendi takımım Fenerbahçe'nin maçını izledim. Rakip takım genç ve dinamik bir kadrodan oluşsa da Fenerbahçenin kadrosu çok daha tecrübeliydi. Bu maçta Fenerbahçe Teknik Direktörü rotasyona gitti. Ayrıca ilk 11'de oynayan oyuncular için forma yarışında kendilerini göstermeleri için bir fırsat oldu. Maçın ilk dakikalarından itibaren Fenerbahçe kaliteli oyununu ortaya koydu ve maçın hemen başında Mert Hakan ile güzel bir pozisyona girdi ancak yararlanamadı. Rakip takım oyuncuları her ne kadar genç olsa da oyun kurgularıyla, paslarıyla tecrübeli oyunculardan hiç farkları yoktu. Maçın ilerleyen dakikalarında Crespo duran toptan harika bir kafa golü attı. Bu pozisyonun üstünden çok geçmeden rakip takımın defans oyuncuları hata yaptı ve Batshuayi bu hatayı affetmeyerek durumu 2-0 yaptı. Rakip takım ara ara etkili olsa da gol bulamadı. Maçın 45'nci dakikalarında Serdar'ın kafa golüyle 3-0 öne geçti. İkinci yarı ise rakip takım bir gol buldu. Maçın ikinci yarısı rakip takım biraz daha etkili oynadı ancak skor değişmedi.
Uzun zamandır Avrupa maçları izlemiyordum daha doğrusu fırsatım olmuyordu. Benim için değişiklik oldu.
Hem Fenerbahçe hem Galatasaray bu oyunlarını oynamaya devam ederlerse Avrupa'da başarılar elde edeceğini düşünüyorum. Okuduğunuz için teşekkür ederim.
---
---