Historical Buildings and Museums / Tarihi Yapılar ve Müzeler - #hivetr 7 Günlük Serüven Gün #7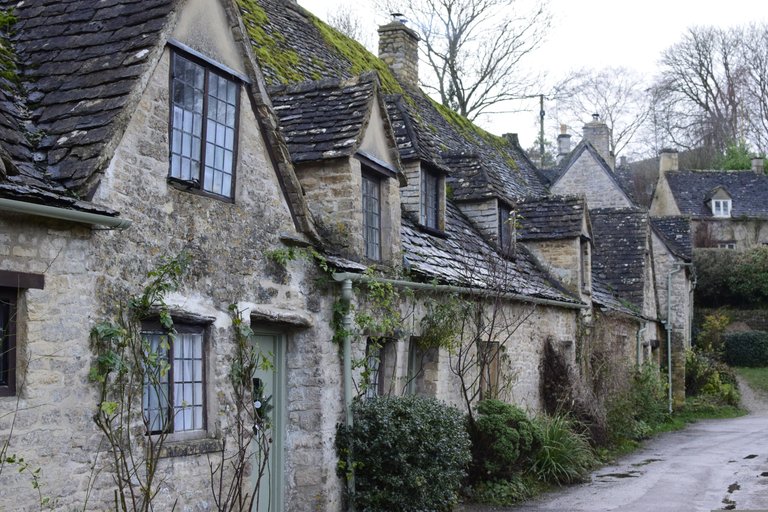 source
Hello dear friends from the last day of the event question. As someone who loves to travel, I love to visit historical places and experience the atmosphere of the place.
Everywhere I go, I definitely try to visit the historical places of that place.
The places that attract my attention the most and the places I enjoy visiting are usually castles, historical artifacts that introduce the structure of the region.
When I was in my university years, we used to go to Rize castle with my friends whenever we had the opportunity. My favorite aspect of the castle was that it overlooked the sea on one side and the green area where the teas were located on the other. There was a cute cafe at the top of the castle. When we went up to the castle, we would definitely drink tea in that cafe and watch the sea. Unfortunately, I cannot share it with you because there are no photos in my gallery of that time.
Etkinlik sorusunun son gününden herkese merhaba değerli dostlar. Gezmeyi seven birisi olarak tarihi yerleri gezmeyi, oranın atmosferini yaşamayı çok severim.
Gittiğim her yerde muhakkak oranın tarihi yerlerini gezmeye çalışırım.
En çok dikkatimi çeken, gezmekten keyif aldığım mekanlar ise genellikle kaleler, bölgenin yapısını tanıtan tarihi eserler oluyor.
Üniversite yıllarımda iken fırsat buldukça arkadaşlarla birlikte Rize kalesine çıkardık. Kalenin en sevdiğim yönü; bir tarafı denize bir tarafı da çayların bulunduğu yeşillik alana bakmasıydı. Kalenin üst kısmında şirin bir kafe bulunuyordu. Kaleye çıktığımızda muhakkak o kafede çay içerdik ve denizi izlerdik. O zamana ait galerimde maalesef fotoğraf bulunmadığı için sizlerle paylaşamayacağım.
One of my favorite places was Anamur Castle. Last summer we went for a day trip with friends. We both swam in the sea and visited the castle. Since the castle was very big, it was quite tiring to visit, but we enjoyed it so much. My friends and I even shared a post about this castle.
En çok beğendiğim yerlerden birisi de Anamur Kalesi idi. Geçen yaz arkadaşlarla birlikte günübirlik gezmeye gitmiştik. Hem denize girdik hem de kaleyi gezmiştik. Kale çok büyük olduğu için gezmesi de bir hayli yorucu olmuştu ama o kadarda keyif almıştık. Hatta bu kaleyle ilgili ben ve arkadaşlarım post paylaşmıştı.
While we are on the subject, it would be impossible not to mention the Mevlana Museum in Konya. It fascinates people with its spiritual atmosphere. I think it was one of the most beautiful museums I have visited. I shared a post about it. Apart from these, I recently visited the Karaman museum with my friend. Although I have visited many times before, I get a different pleasure every time I go.
The exterior of the museum is as spectacular as the interior. If you are traveling to the places I mentioned, I would definitely recommend you to visit.
We have come to the end of another event. In this context, I would like to thank all the friends who participated in the event and made efforts.
See you in different events.
Thank you very much for reading.
Stay with love.
Hazır konu açılmışken Konya'daki Mevlânâ Müzesi'nden bahsetmeden geçmek olmaz. Manevi atmosferi ile insanı kendisine hayran bırakıyor. Sanırım gezdiğim en güzel müzelerden birisiydi. Bununla ilgili de bir post paylaşmıştım. Bunların haricinde yakın zamanda Karaman müzesini arkadaşımla birlikte gezmiştik. Daha önce birçok ziyaret etmeme rağmen her gittiğimde ayrı bir zevk alırım.
Müzenin dış kısmı da en az iç kısmı kadar gösterişli. Bahsettiğim yerlere yolunuz düşerse muhakkak ziyaret etmenizi tavsiye ederim.
Bir etkinliğin daha sonuna gelmiş bulunmaktayız. Bu bağlamda, etkinliğe katılıp emek gösteren bütün arkadaşlara çok teşekkür ederim.
Farklı etkinliklerde görüşmek üzere.
Okuduğunuz için çok teşekkür ederim.
Sevgiyle kalın.
---
---