Weekend in Review / Hafta Sonu Değerlendirmesi 🌟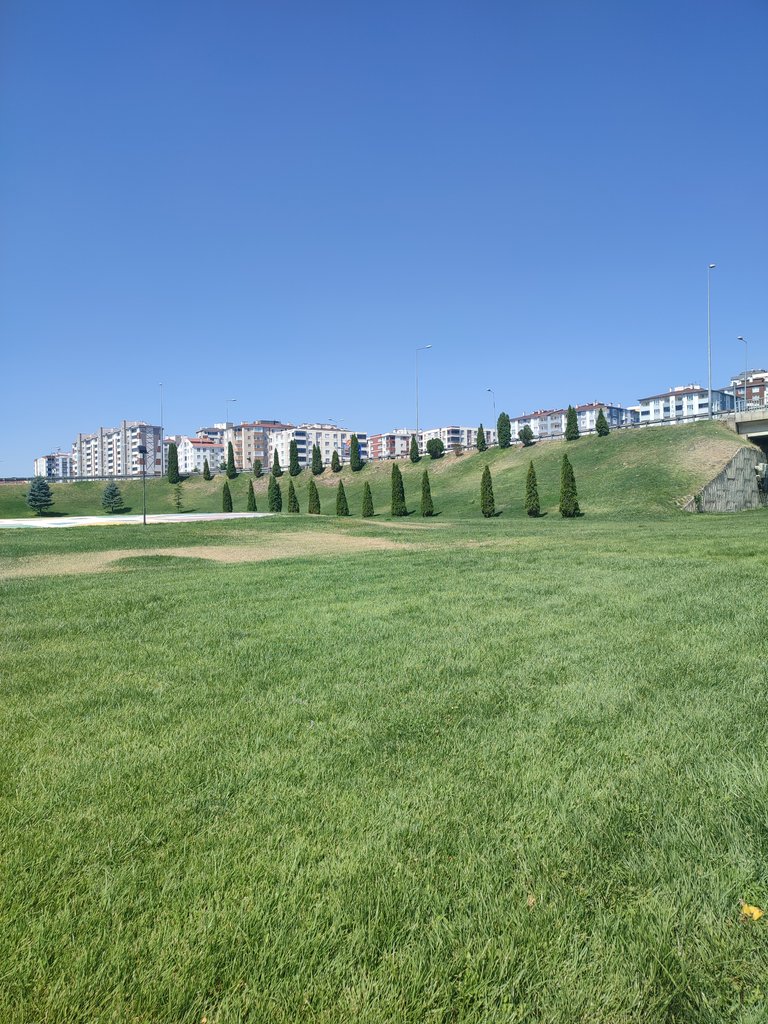 Hello everyone, I can say that I made the most of this past weekend. I woke up at 06.45 on Saturday morning and after a good breakfast, we took a morning walk with my friends to the area we had planned a long time ago. After a walk of about fifteen minutes, we rested in a municipal cafe and drank tea.
Herkese merhaba, geçtiğimiz hafta sonunu çok güzel değerlendirdim diyebilirim. Cumartesi günü sabah saat 06.45 gibi uyandım güzel bir kahvaltının ardından arkadaşlarla birlikte uzun zaman önce planladığımız alana doğru sabah yürüyüşü yaptık. Yaklaşık on beş dakikalık bir yürüyüşün ardından belediyeye ait bir kafede dinlenip, çay içtik.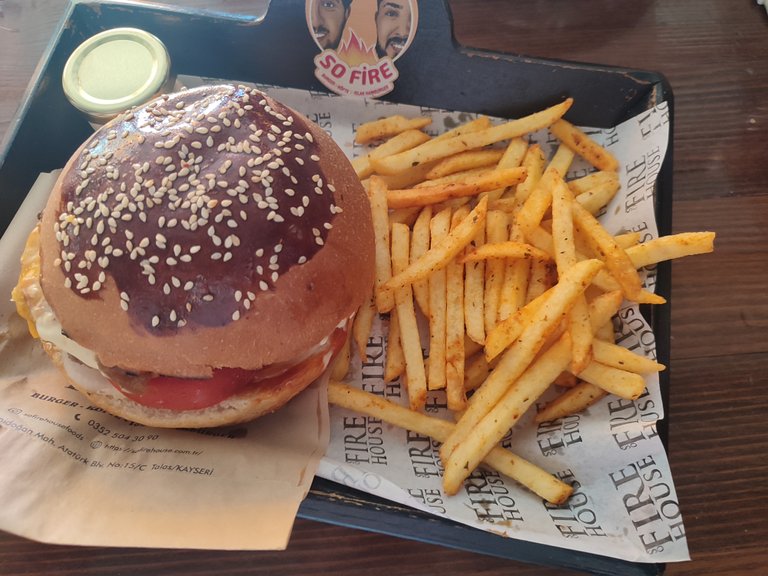 We had lunch at a nice restaurant around 12.00 noon. But I had an unfortunate incident here. I forgot my charger and had to walk ten minutes 😅
Öğlen saat 12.00 gibi güzel bir restaurantta öğle yemeği yedik. Ancak burada talihsiz bir olay yaşadım. Şarj aletimi unutup on dakika yol yürümek durumunda kaldım. 😅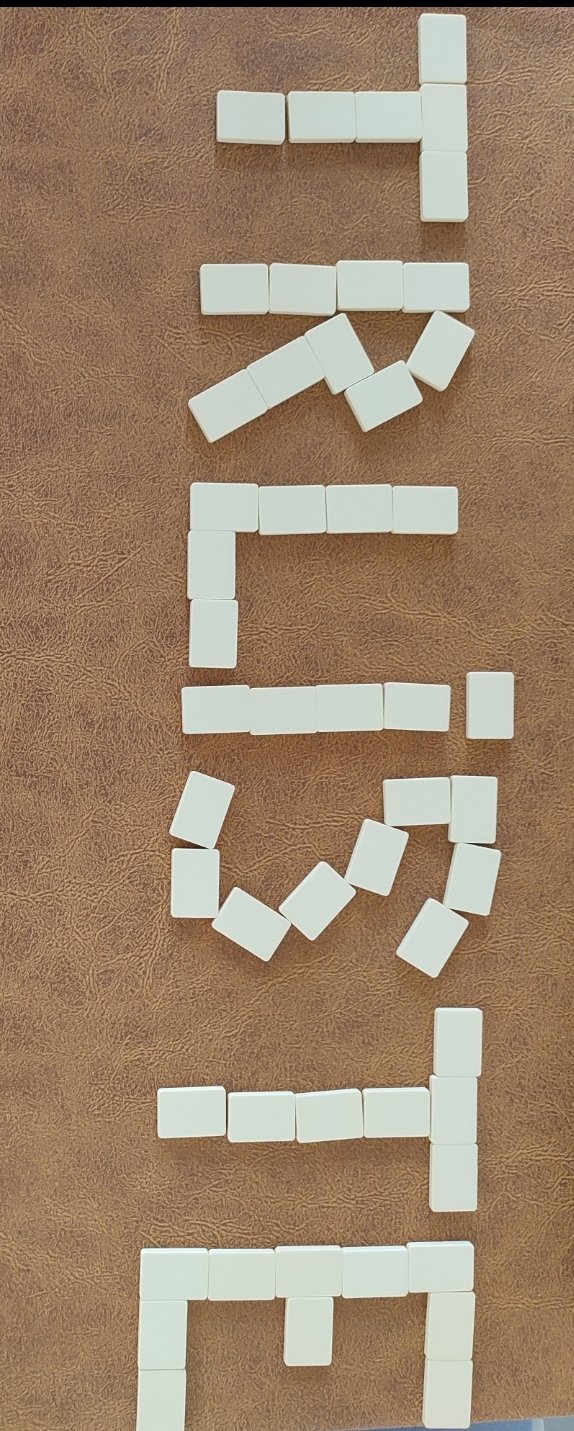 Around 2:00 p.m. we went to the okey room. That day my partner and I had bad luck and unfortunately we were ruined. Only one hand was very good and I took a picture of it ahahahhahh. When we took a break from the game, I wrote the name of our community with stones. 😅
Everything was very good on Saturday except daytime okey. In the evening, I watched the Galatasaray- Samsunspor match. Although the rival team was effective from time to time, Galatasaray won with a game I expected. Especially Kerem Aktürkoğlu was very effective in the match. The shot of Hakim Ziyech, who came into the game later, was really good. Although Icardi finished it off.
Saat 14.00 gibi okey salonuna geçtik. O gün ortağımla birlikte şansımız iyi gitmediği için maalesef yıkıldık. Sadece bir el çok güzel geldi ve onunda resmini çektim ahahahh. Oyuna ara verdiğimiz zaman taşlarla topluluğumuzun ismini yazdım. 😅
Cumartesi günü gündüz okey haricinde herşey çok güzeldi. Akşamında ise Galatasaray- Samsunspor maçını izledim. Rakip takım ara ara etkili olsa da beklediğim bir oyunla Galatasaray galip geldi. Özellikle Kerem Aktürkoğlu maçta çok etkili oldu. Oyuna sonradan dahil olan Hakim Ziyech'in şutu gerçekten güzeldi. Her ne kadar İcardi tamamlamış olsa da..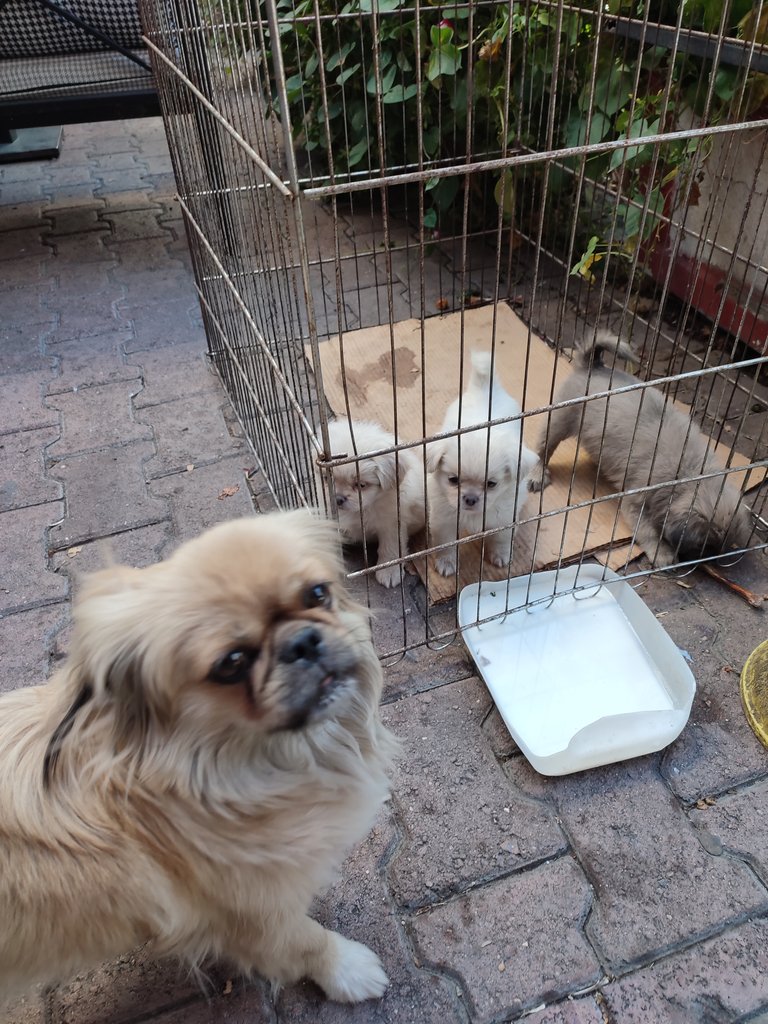 On Sunday, I woke up early again and went to the city center because I had a few errands to run. After I finished my errands in a short time, I met my friends at a café. While we were chatting, cute puppies caught my eye. I immediately went to them and while I was trying to pet them, their mother tried to push me away with her protective instinct and succeeded. However, there was no problem taking pictures. 😄
Pazar günü yine erken saatlerde kalktım. Birkaç işim olduğu için şehir merkezine geçtim. İşlerimi kısa sürede hallettikten sonra arkdaşlarla bir kafede buluştuk. Sohbet ederken gözüme tatlı köpek yavruları ilişti. Hemen yanlarına gittim tam sevmeye çalışırken anneleri koruma iç güdüsüyle beni uzaklaştırmaya çalıştı ve başarılı oldu. Ancak resim çekerken herhangi bir sorun olmadı. 😄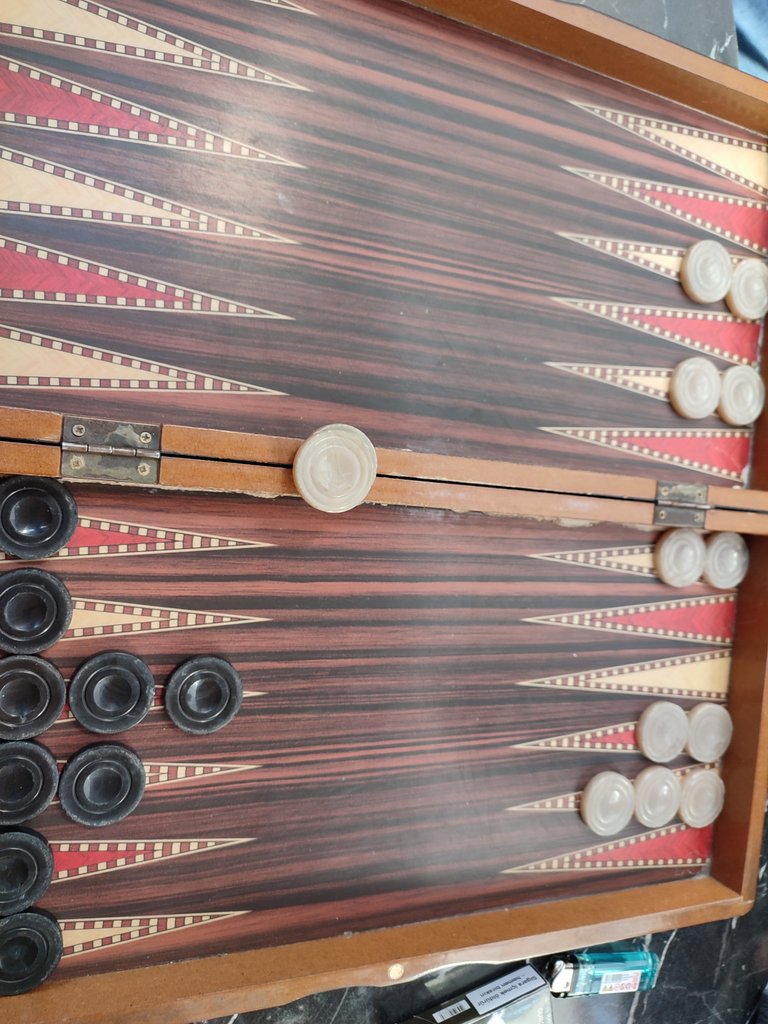 We had lunch at a local doner shop around 1:00 pm but it was pretty bad. I felt sick to my stomach. I don't plan to eat chicken doner for a long time.
After lunch we went to a famous halva shop and had halva with ice cream. It was really good. It made me forget the chicken doner at least partially. 😄
After the halvaci we sat in a cafe again and played backgammon. I had a good win 🙂 Sunday was good except for lunch. These are the things I usually remember. Thank you for reading.
Öğlen saat 13.00 gibi yerel bir dönerci de yemek yedik ancak bayağı kötüydü. Midem rahatsız oldu. Uzun bir süre tavuk döner yemeyi düşünmüyorum.
Öğle yemeğinin ardından meşhur bir helvacıya gidip dondurmalı helva yedik. Gerçekten çok güzeldi. Tavuk döneri kısmen de olsa unutturdu. 😄
Helvacıdan sonra tekrar bi kafeye oturup tavla oynadık. Güzel bir galibiyet aldım. 🙂 Pazar günü öğle yemeğinin dışında gayet iyiydi. Aklımda kalanlar genellikle bunlar. Okuduğunuz için teşekkür ederim.
---
---