⛱️⛴️🌅☀️Summer in Bozcaada// Bozcaada'da yaz⛱️⛴️🌅☀️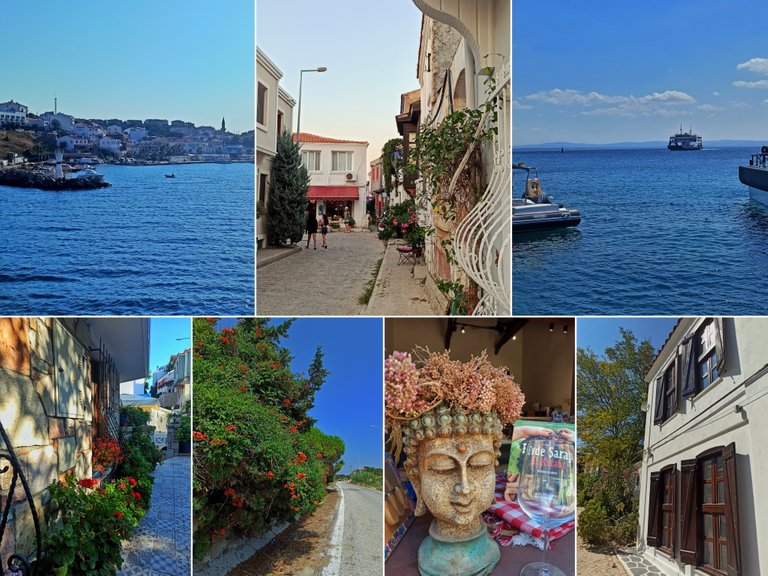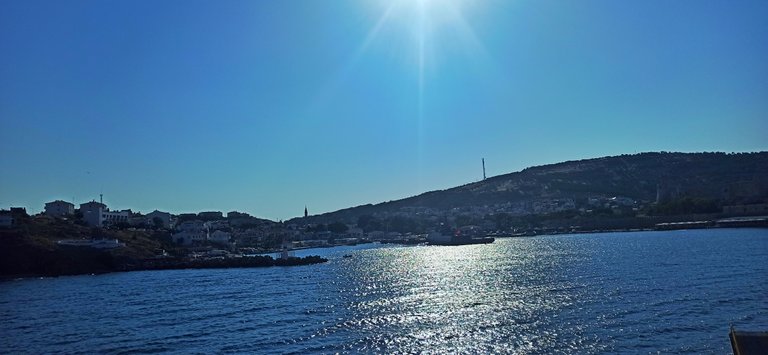 Hello everyone.🙂 With the cold weather, some of us missed the summer very much. On the other hand, although I do not miss the heat of summer, I can say that I miss our summer trips and swimming. Last summer, we had a nice holiday with the surprise of my wife. Today I would like to talk to you about the pros and cons of the place where we are vacationing.
Herkese merhabalar.🙂 Havaların iyice soğumasıyla bazılarımız yazı çok özlüyor. Ben ise her ne kadar yazın sıcaklığını özlemesem de yazın yaptığımız gezileri ve denize girmeyi özlediğimi söyleyebilirim. Geçtiğimiz bu yaz ise eşimin sürprizi ile güzel bir tatil yapmıştık. Bugün size tatil yaptığımız yeri artıları ve eksileri ile anlatmak istiyorum.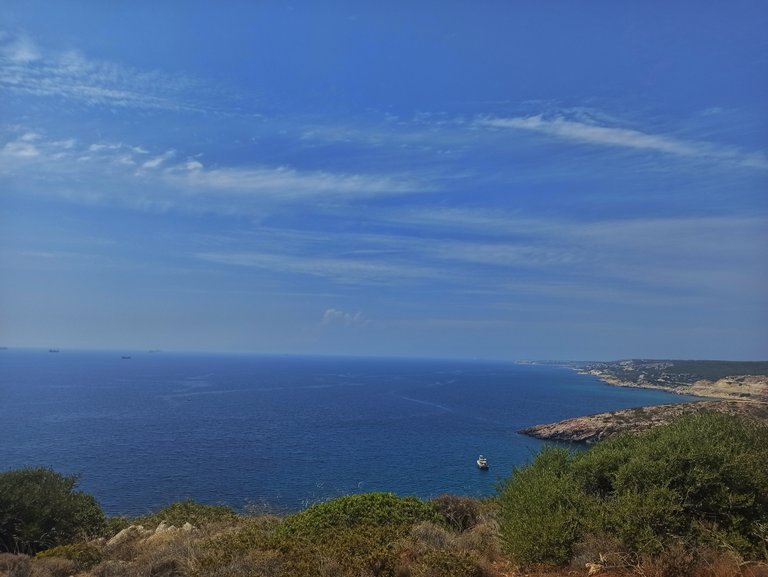 Actually, I talked about it a little bit in my previous posts. When I entered my gallery today, I saw that there are beautiful photos from the summer. I wanted to share these beauties with you.
Çok daha önceki postlarımda aslında buradan biraz bahsetmiştim. Bugün ise galerime girdiğimde yazdan kalma çok güzel fotoğraflar olduğunu gördüm. Bu güzellikleri sizinle de paylaşmak istedim.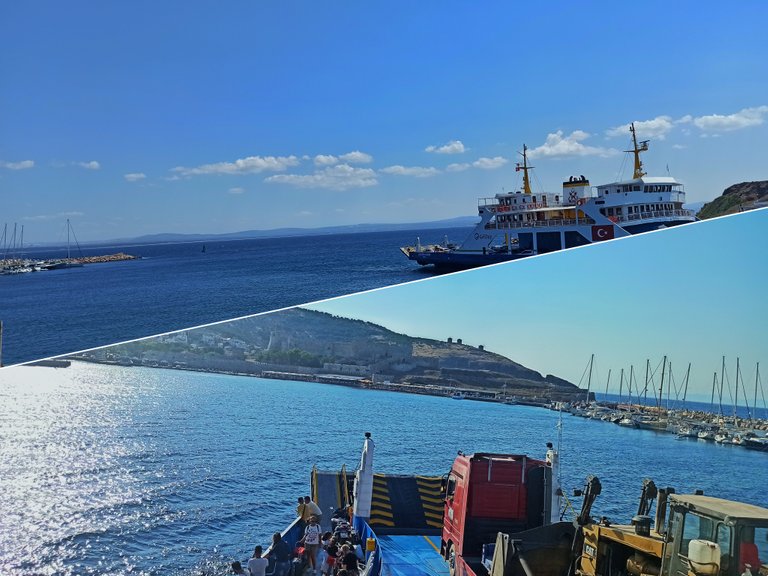 Bozcaada, as the name suggests, is a holiday city, a district of Çanakkale. (Almost all of us know this as a result of the training we received 👩‍🎓🙂). Since there is no direct highway here, you have to take the ferry. Since we were traveling with our own vehicle, we got on the ferry. It was a first and nice experience for us. As I got closer to Bozcaada, I realized that it was not really a place to be exaggerated. It was a city like the average beach town we all know. Despite being such a small city, it was a crowded city that attracted a lot of attention.
Bozcaada adından da anlaşılacağı üzere, Çanakkale'nin ilçesi olan bir tatil şehri. (Neredeyse hepimiz aldığımız eğitimler sonucunda bunu biliriz👩‍🎓🙂). Buraya direkt karayolu olmadığı için vapurla geçmek zorundasınız. Biz kendi aracımızla gittiğimiz için aracı da vapura bindirdik. Bizim için ilk ve güzel bir deneyim olmuştu. Bozcaada'ya yaklaştıkça aslında abartılacak bir yer olmadığını fark ettim. Hepimizin bildiği ortalama sahil kasabası gibi bir şehirdi. Bu kadar küçük bir şehir olmasına rağmen oldukça ilgi gören kalabalık bir şehirdi.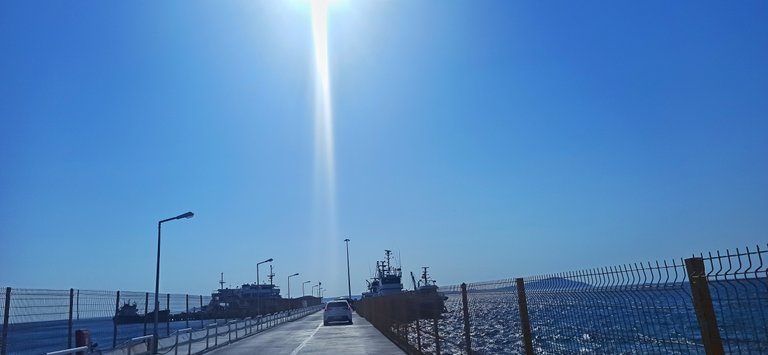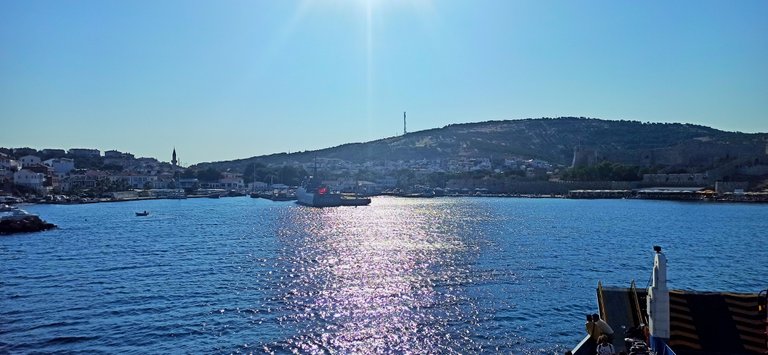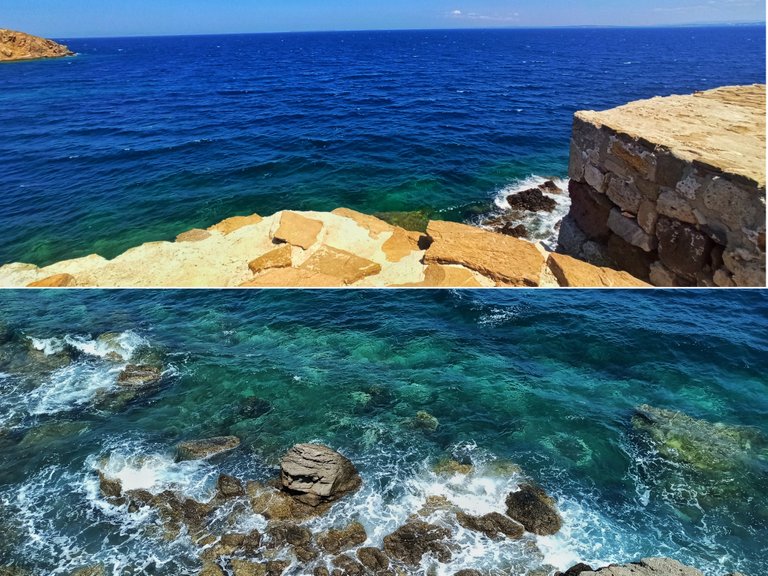 As you can see from the photos I shared, the water of the sea was very clean and clear. I guess because it's an island. I don't think anyone other than local people will come here in winter. That's why I think it doesn't get too dirty in summer, except for the holiday season. The water was quite cold although it was very clean. Although we were in the middle of the summer season, we could not stay in the water for more than 5 minutes. It had a very choppy and icy water. In fact, it was so cold that 3 minutes after I entered the water, I felt my fingertips go numb. For this reason, unfortunately, we could not swim here much during our holiday.
Paylaştığım fotoğraflardan da görebileceğiniz gibi denizin suyu oldukça temiz ve berraktı. Bence bunun sebebi bir ada olması. Kışın buraya yerlisinden başka insan geleceğini düşünmüyorum. Bu yüzden de yazın tatil sezonu haricinde çok fazla kirlenmiyordur diye düşünüyorum. Bu kadar temiz olmasına rağmen oldukça soğuk bir suyu vardı. Yaz sezonunun tam ortasında orada bulunmamıza rağmen suyun içinde beş dakikadan fazla duramamıştık. Oldukça dalgalı ve buz gibi bir suyu vardı. Hatta o kadar soğuktu ki suya girdikten üç dakika sonra parmak uçlarının uyuştuğunu hissediyordum. Bu yüzden tatilimiz boyunca maalesef ki burada pek fazla denize giremedik.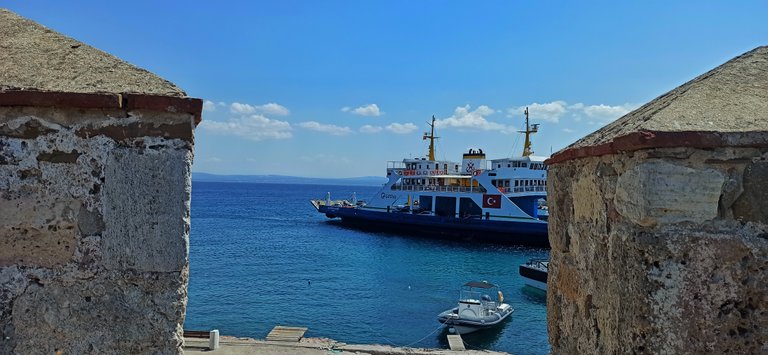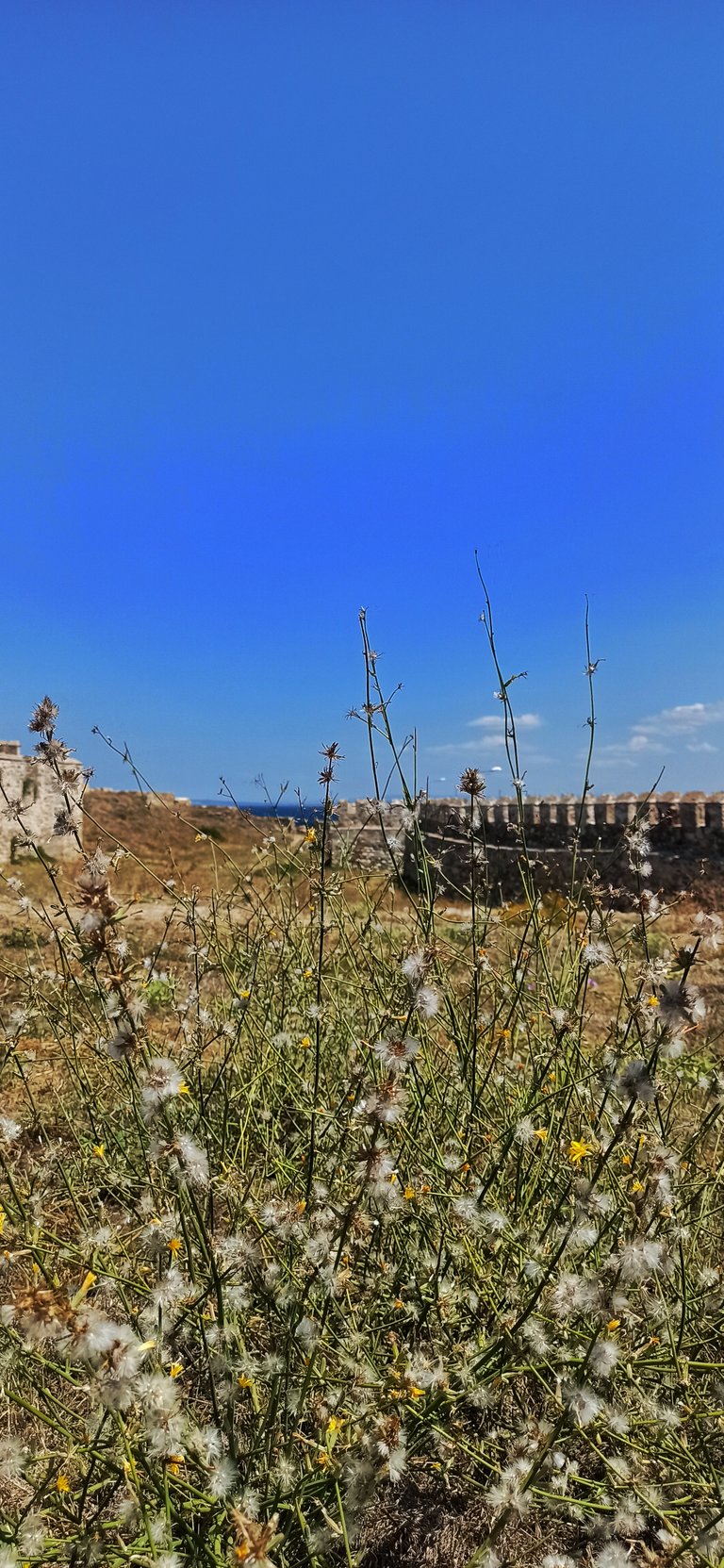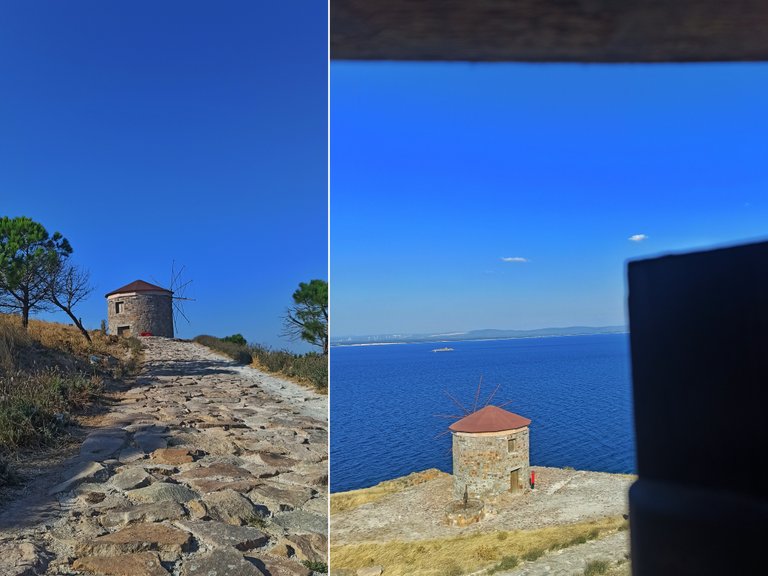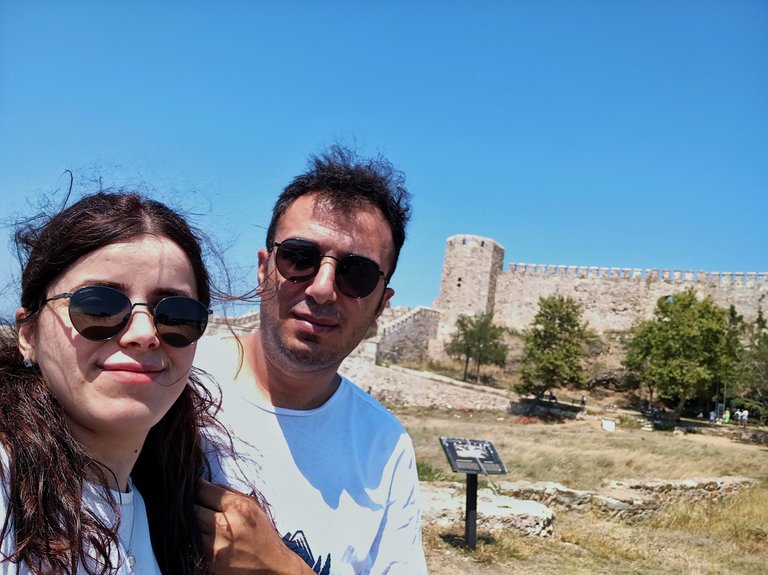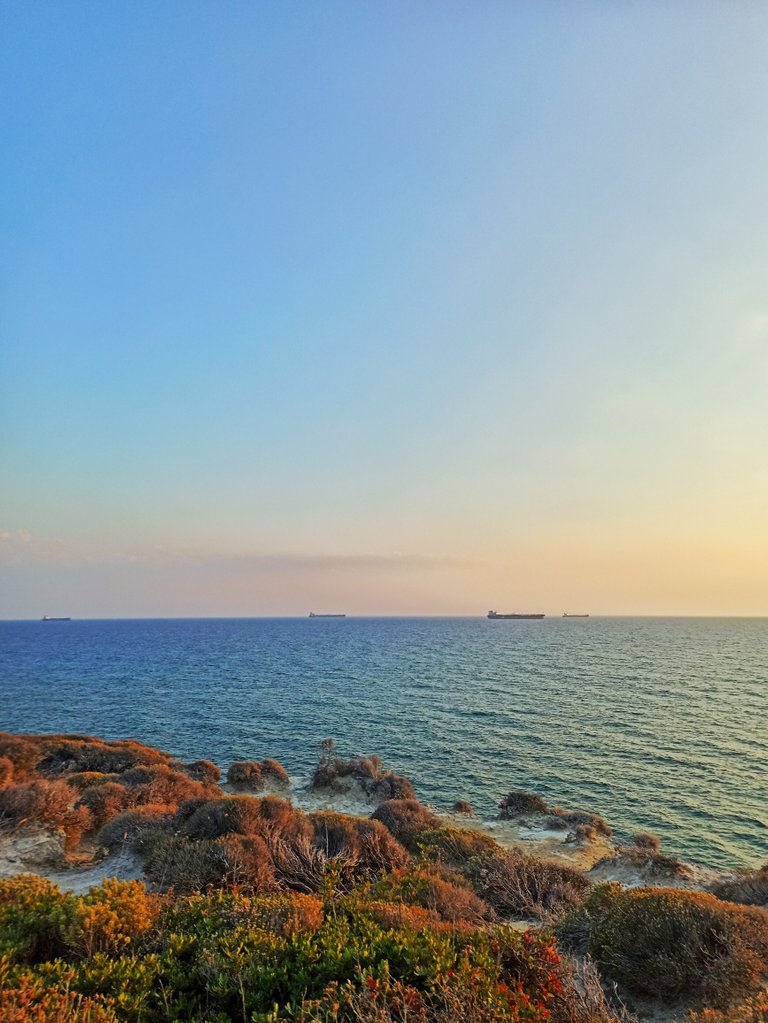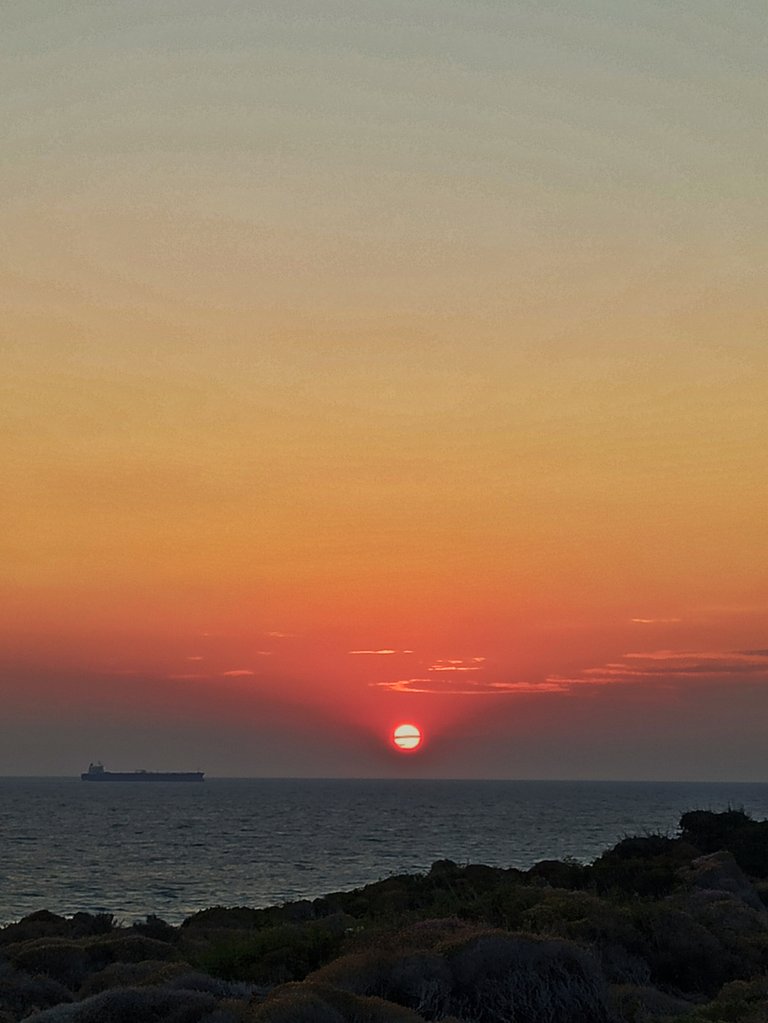 Since we could not swim in the sea, we wanted to at least visit all parts of it. We visited the most popular Bozcaada Castle, windmills and sunset hill. In fact, it was such a small place that almost every part of it could be visited in two days. That's why I wouldn't recommend going here for long-term vacations. You may be bored because you wandered all over the place in two days and couldn't find anything to do on the third day. Since it is an island city, having a sea view everywhere you go can be a plus for those who love sea views.
Denize giremeyince en azından her yerini gezelim istedik. En çok rağbet gören Bozcaada Kalesini, yel değirmenlerini ve gün batımı tepesini gezdik. Aslında iki günde hemen her yeri gezilebilecek kadar küçük bir yerdi. Bu yüzden uzun süreli tatiller için buraya gitmenizi önermem. İki günde her yerinde gezdiğiniz için üçüncü güne yapacak bir şey bulamadığınızdan sıkılabilirsiniz. Bir ada şehri olduğu için nereye giderseniz gidin her yer deniz manzaralı oluyor, bu ise deniz manzarası sevenler için artı tarafı olabilir.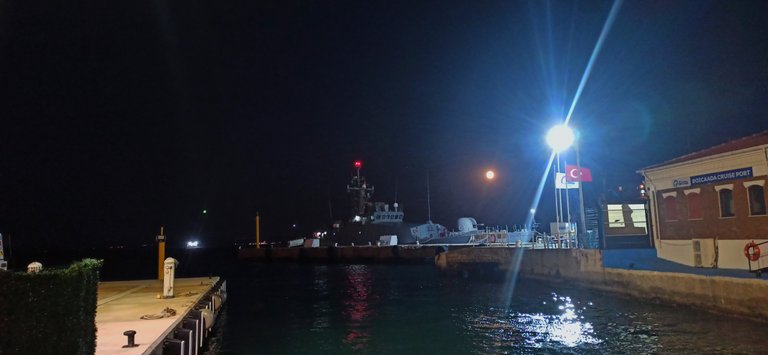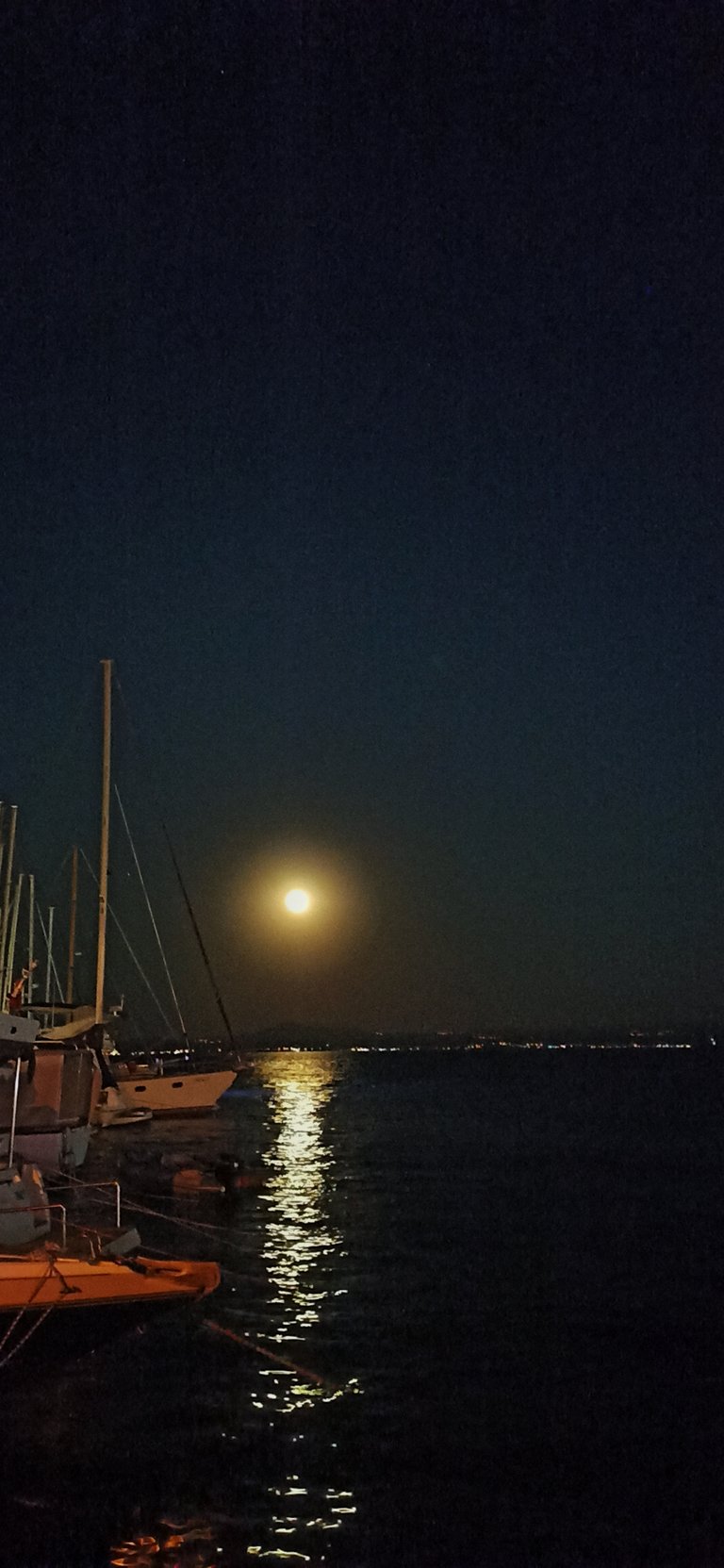 It was so windy that although it was quite hot during the day, we got cold when we went up to high places because it was extremely windy. At night, the seaside and high places get a lot of wind, so the weather got cold again. However, we did not take thick clothes with us, as we did not think that we would be cold in the middle of the summer.
O kadar çok rüzgarlıydı ki gündüz epey sıcak olmasına rağmen aşırı rüzgarlı olduğu için yüksek yerlere çıktığımızda üşüdük. Geceleri ise yine deniz kenarları ve yüksek bölgeler epey rüzgar aldığı için soğuktu. Ancak tam yaz sezonunun ortasında üşüyeceğimizi düşünmediğimiz için yanımıza hiç kalın bir giysi almamıştık.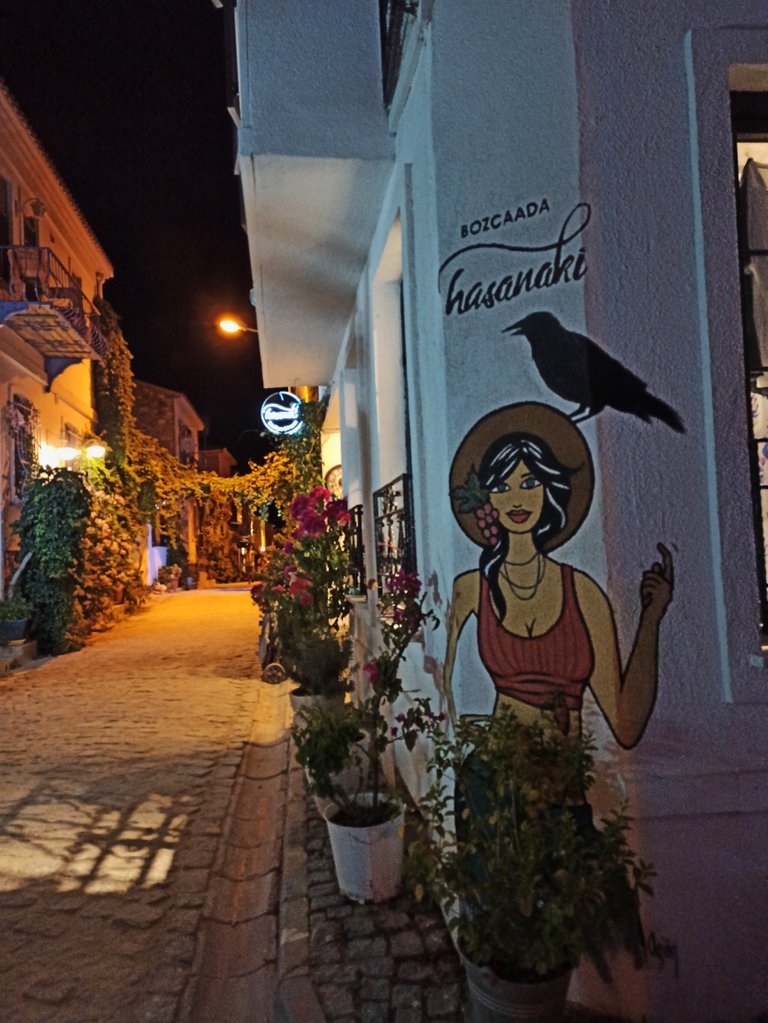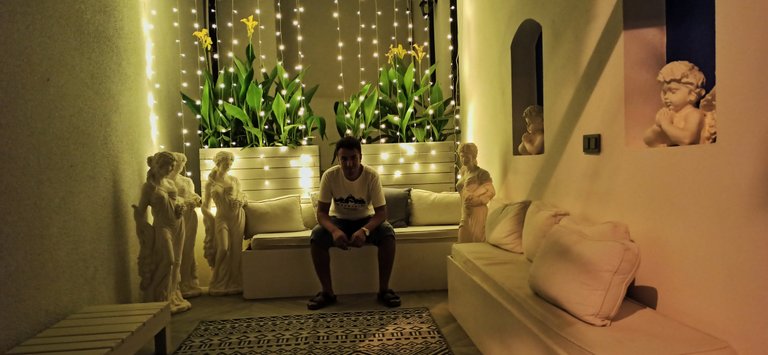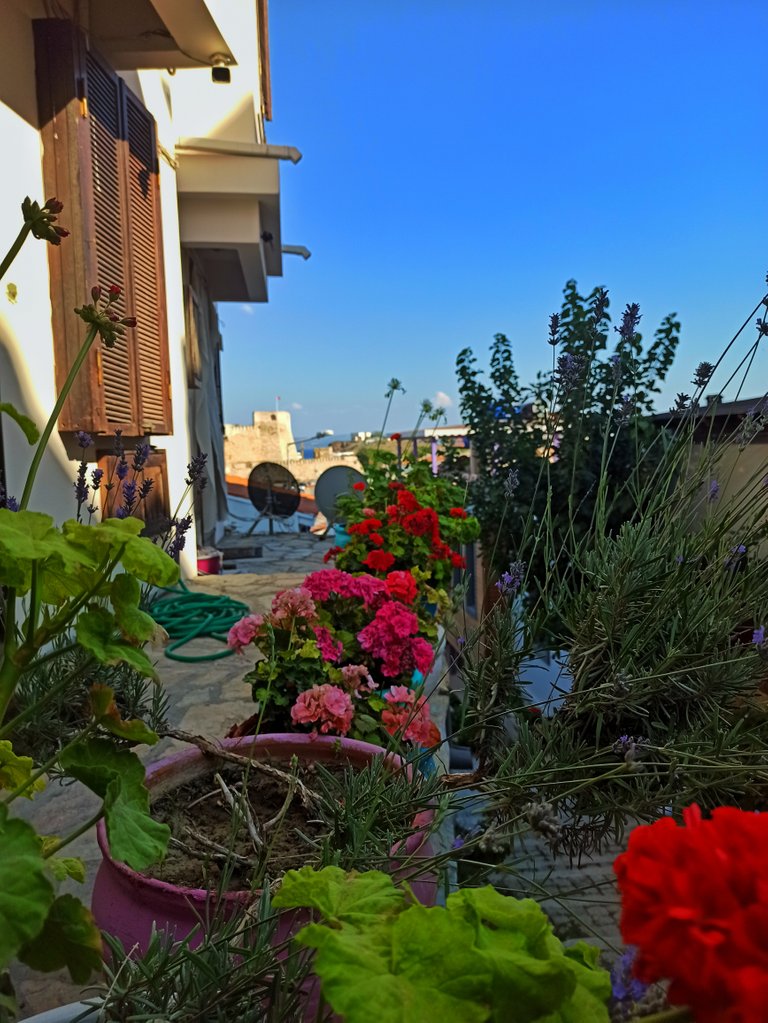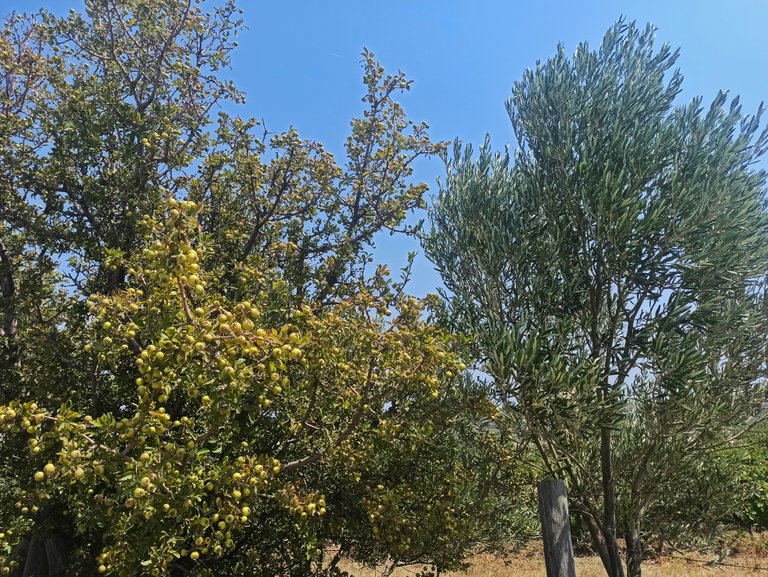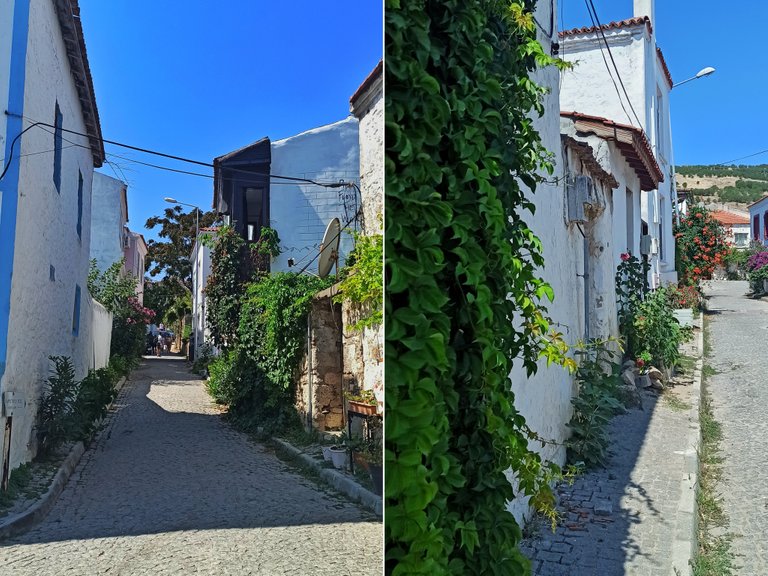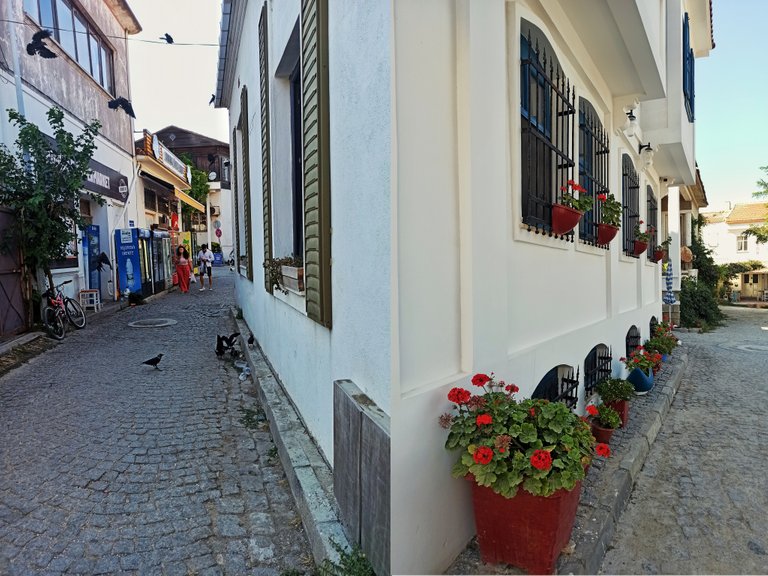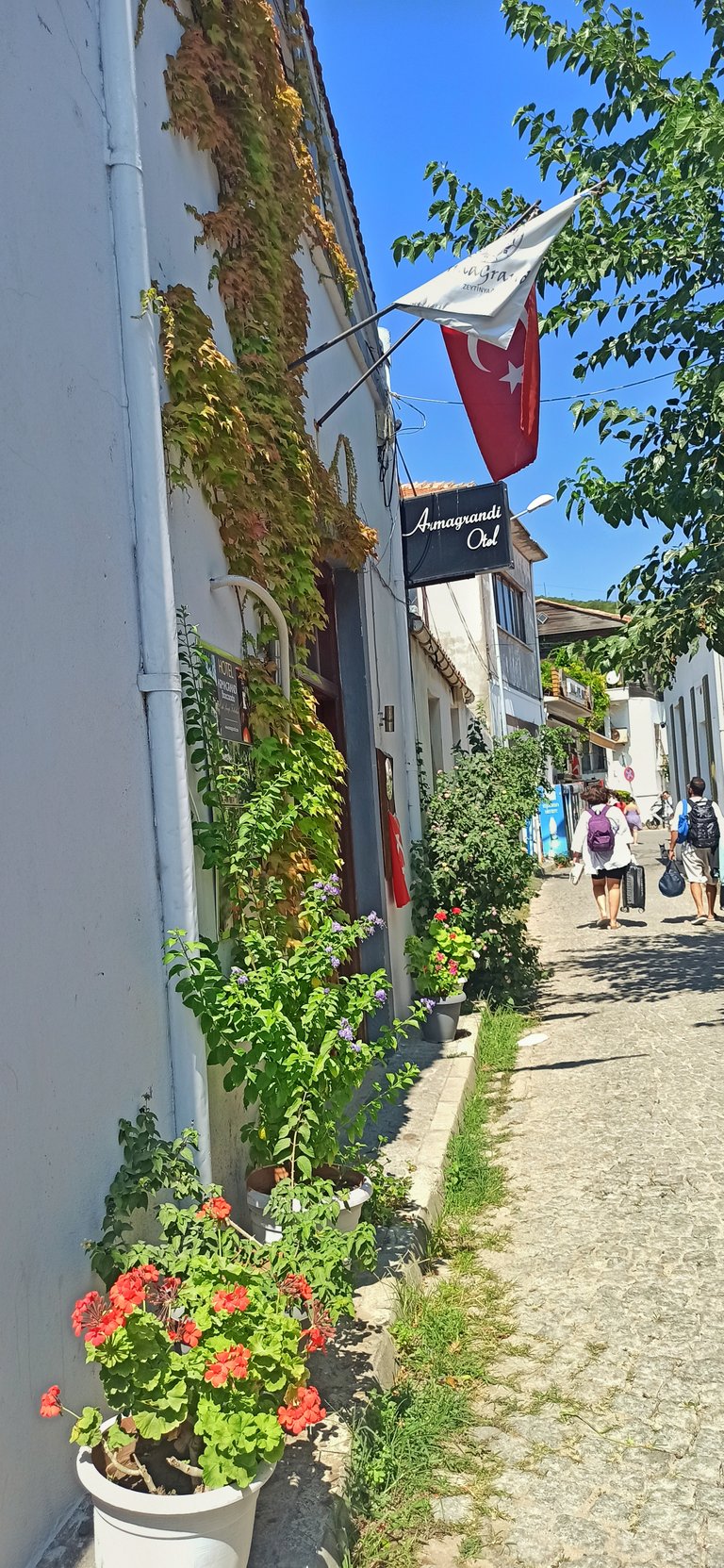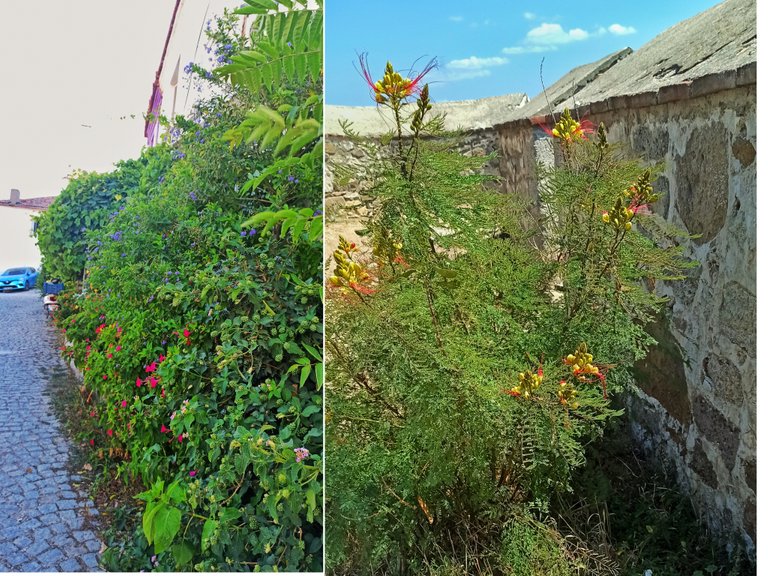 The interior of the city was quite colorful and lively. My favorite feature is that the houses and hotels are not high and have multiple floors. It has gained a warm and friendly appearance with its mostly stone and colorful structures. There were colorful flowers in front of almost every house. Thanks to the flowers, the streets were very clean and smelled sweet.
Şehrin içi ise oldukça renkli ve canlıydı. Benim en sevdiğim özelliği ise evlerin ve otellerin yüksek ve çok katlı olmaması oldu. Daha çok taştan ve renkli yapılarıyla sıcak ve samimi bir görünüm kazanmıştı. Hemen her meskenin önünde rengarenk çiçekler vardı. Sokaklar oldukça temiz ve çiçekler sayesinde güzel kokuyordu.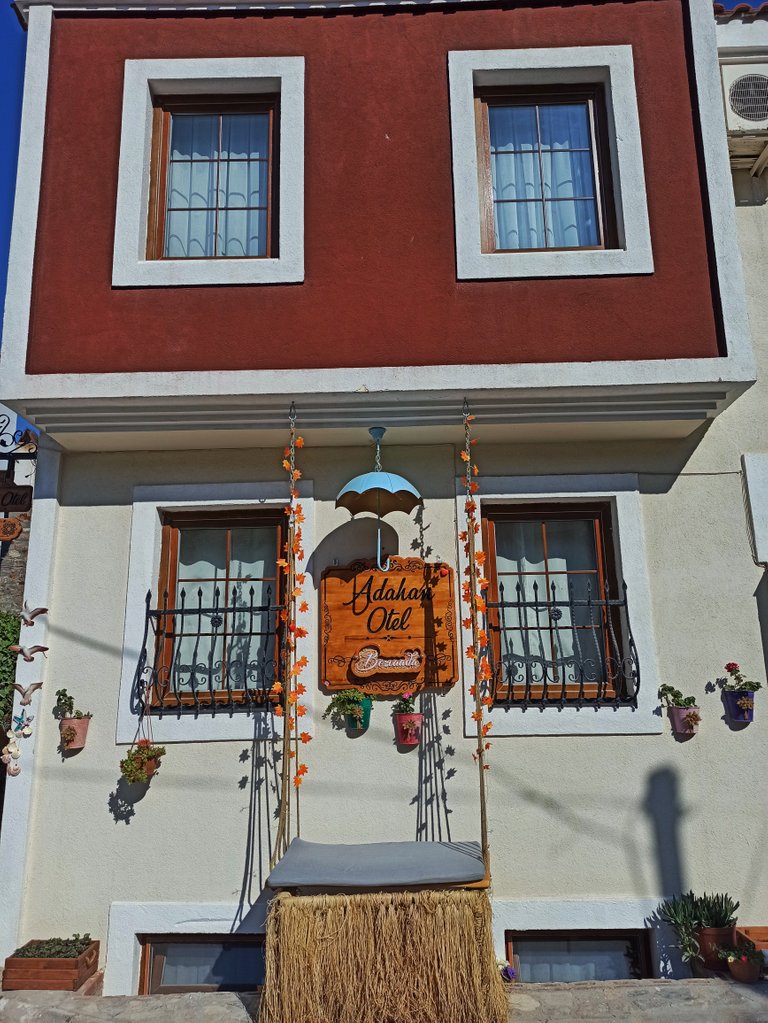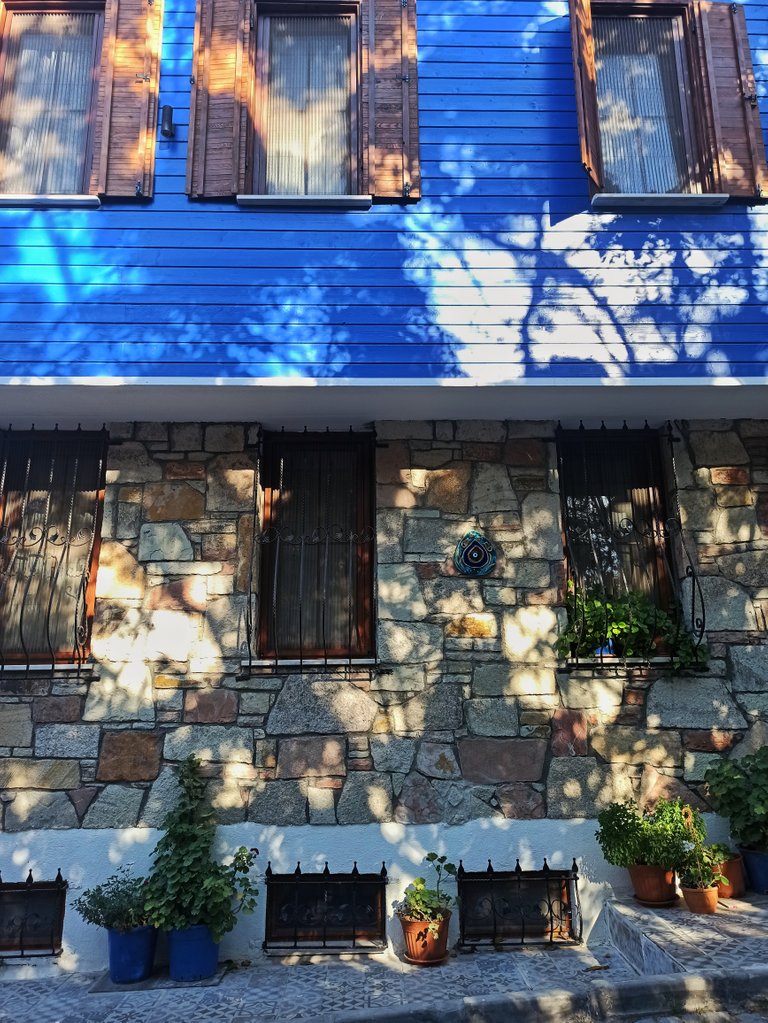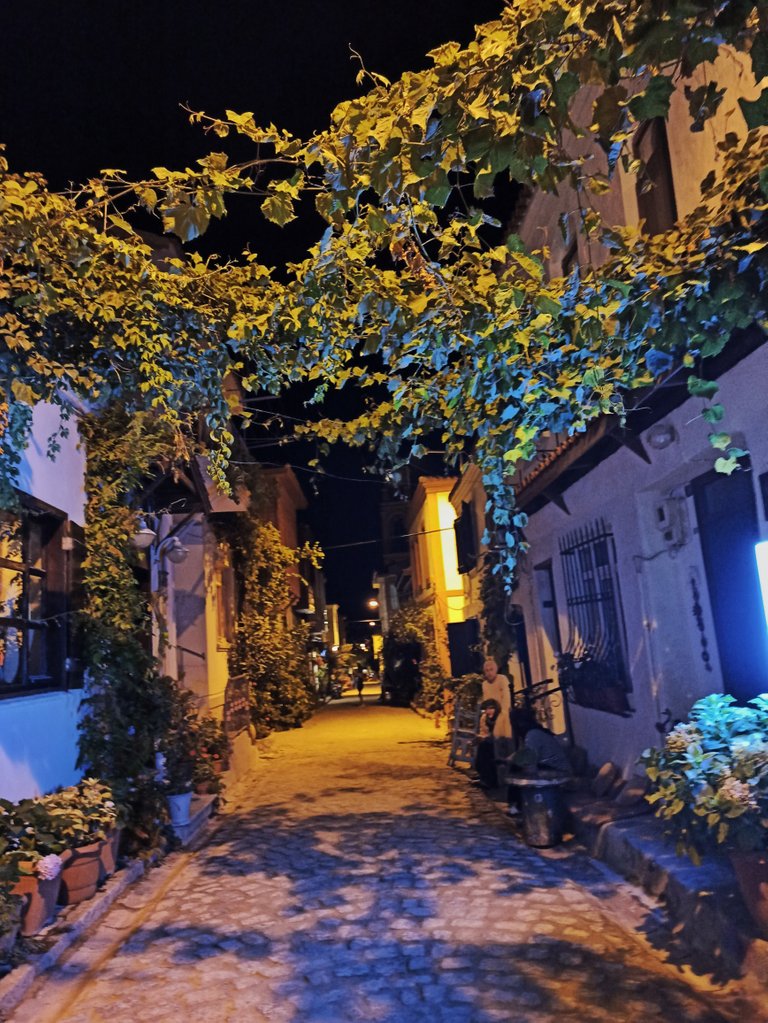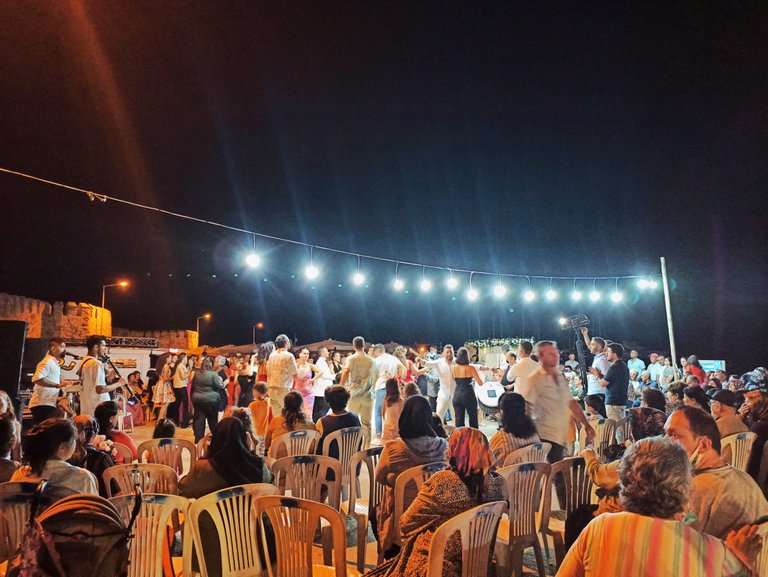 At night, its streets were as lively and lively as during the day. We even saw that a wedding was held by the sea one night. It was playing such lively songs that even tourists who were not related to the wedding were dancing where they were.
Geceleri sokakları en az gündüz kadar hareketli ve canlıydı. Hatta bir gece deniz kenarında bir düğün eğlencesinin yapıldığını görmüştük. O kadar hareketli şarkılar çalıyordu ki düğün ile alakası olmayan turistler bile oldukları yerde oynuyorlardı.😅🪅👯‍♀️👯‍♂️🎼🎊🎉🪅🥳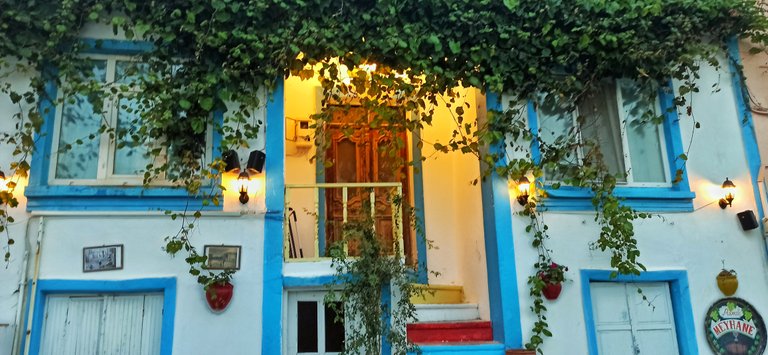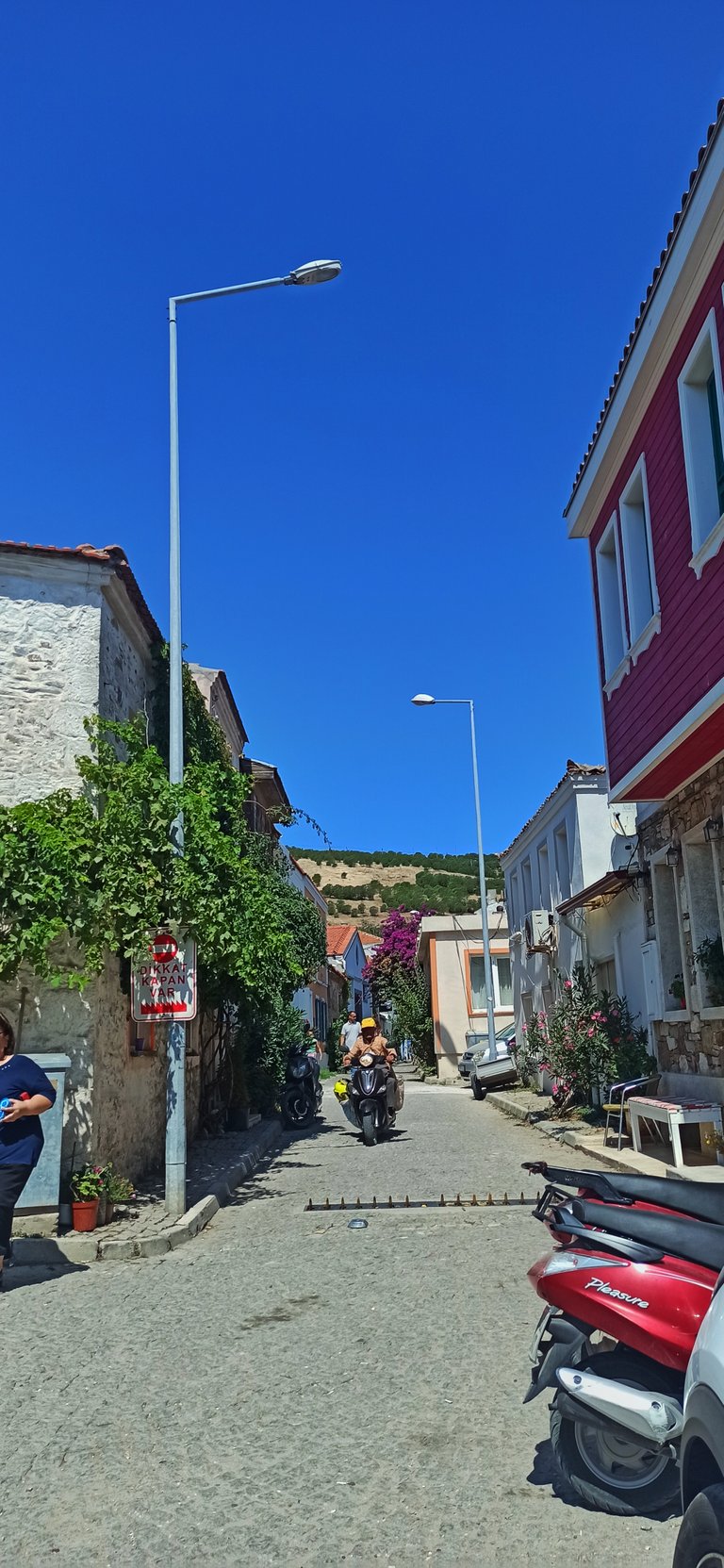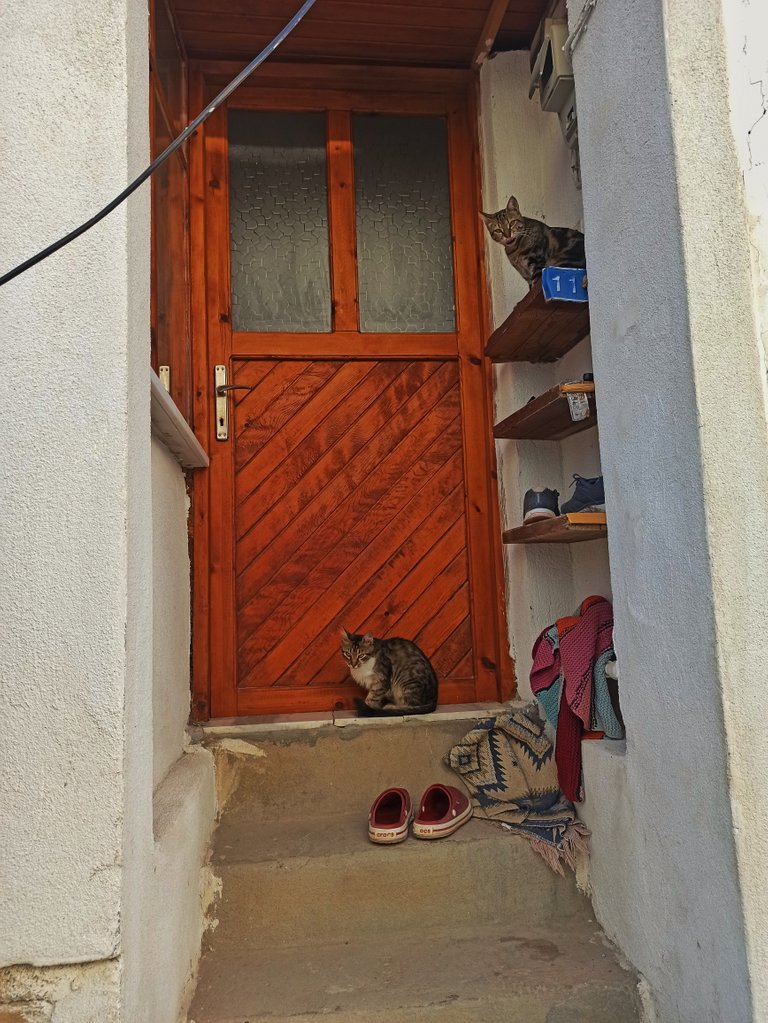 And of course, as in every trip, I feel like something is missing if I don't take pictures of our innocent animals. I'm adding this photo here especially for my brother @catslovers, who loves cats 🐈‍⬛🐈🐱🐾😸😻
Ve tabii ki her gezimizde, her yolculuğumuzda olduğu gibi masum hayvanlarımızın fotoğrafını çekmezsem sanki eksik bir şeyler varmış gibi hissediyorum. Özellikle kedileri çok seven kardeşim @catslovers için bu fotoğrafı buraya ekliyorum.🐈‍⬛🐈🐱🐾😸😻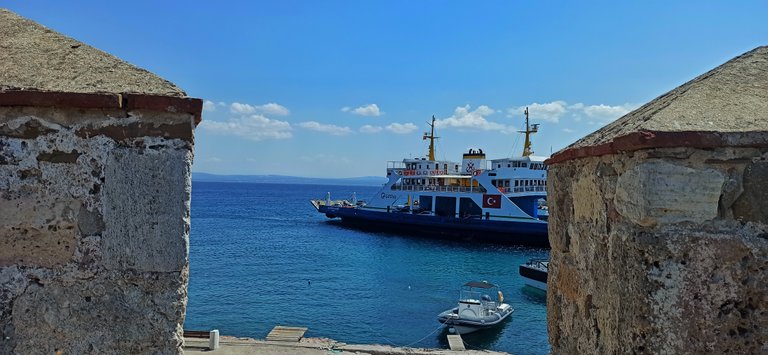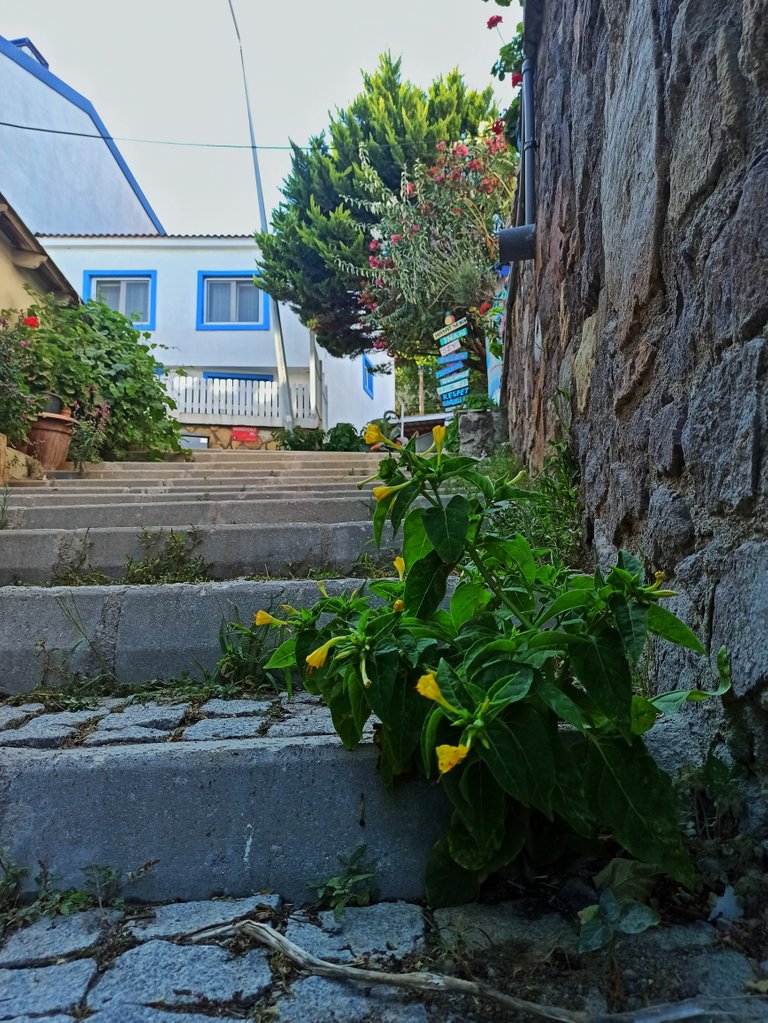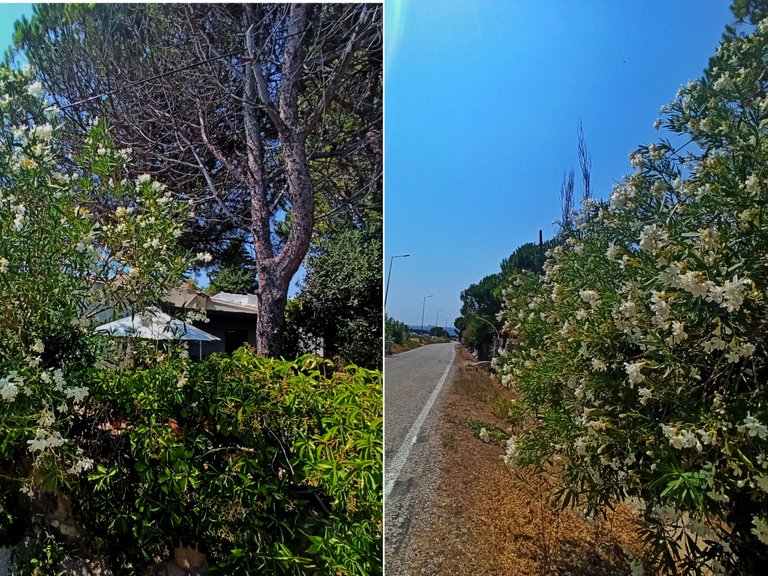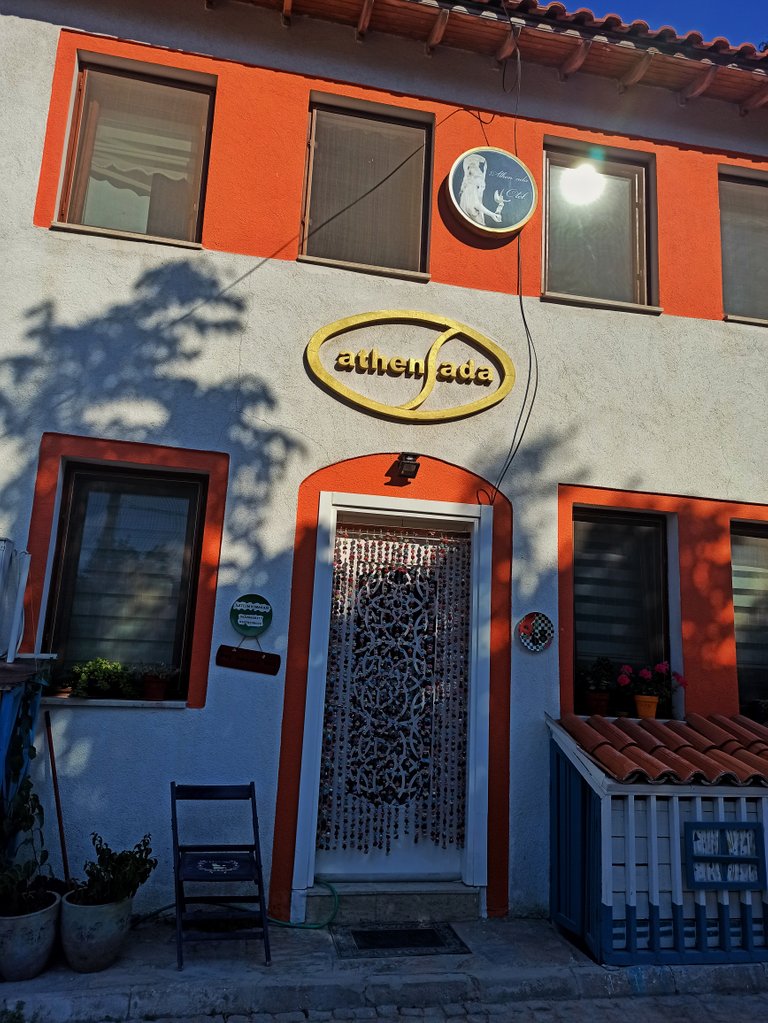 I was very happy that the holiday ended in Bozcaada when I learned that we will go to the city where we studied at the university, again with the surprise of @bilginselcuk, since our holiday was over and we could not get a result. If you are going on holiday to an island, I suggest you research and learn from every aspect and set out accordingly. Thank you very much for reading. See you in my next post 👋🏻🙋🏻‍♀️🌼💫
Tatilimiz bittiği ve eve dönüş için yola çıktığımızda tatilden istediğimiz verimi alamadığımız için yine @bilginselcuk'un sürprizi ile üniversiteyi okuduğumuz şehre gideceğimizi öğrendiğim için Bozcaada'daki tatilin bitmesine çok sevinmiştim. Eğer bir adaya tatile gidecekseniz bütün yönlerini araştırıp öğrenip öyle yola çıkmanızı öneririm. Okuduğunuz için çok teşekkür ederim. Sonraki paylaşımımda görüşmek üzere, hoşça kalın 👋🏻🙋🏻‍♀️🌼💫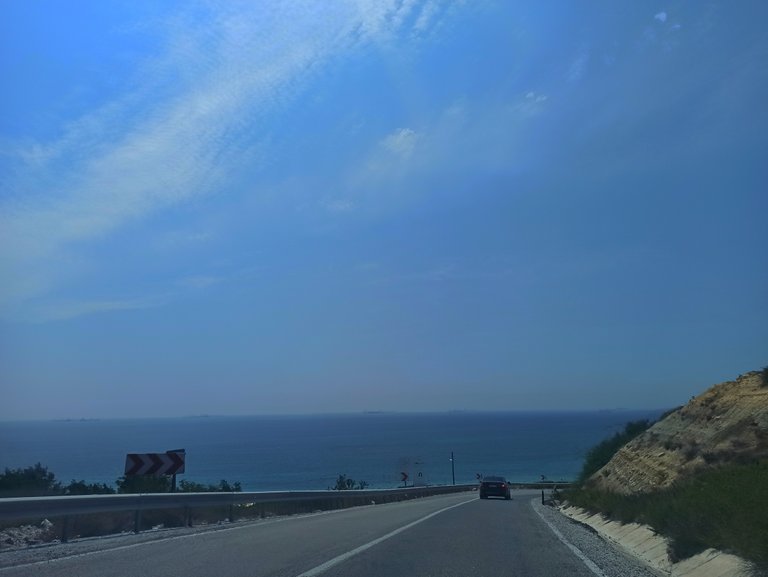 .
---
---