Beautiful casual outfit of jumpsuit I made for my niece
Hello everyone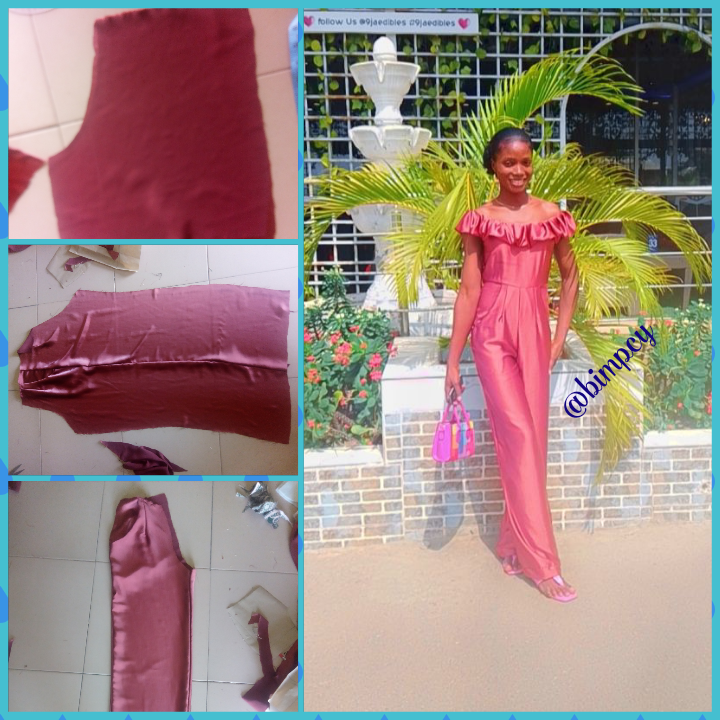 Here again on this beautiful day in this lovely community @needleworkmonday, where we the needle workers and creative minds brings out our creativity and what we know how to do best.
Today being Monday, I will be sharing with you the cutting and sewing process of this beautiful jumpsuit I made for my niece.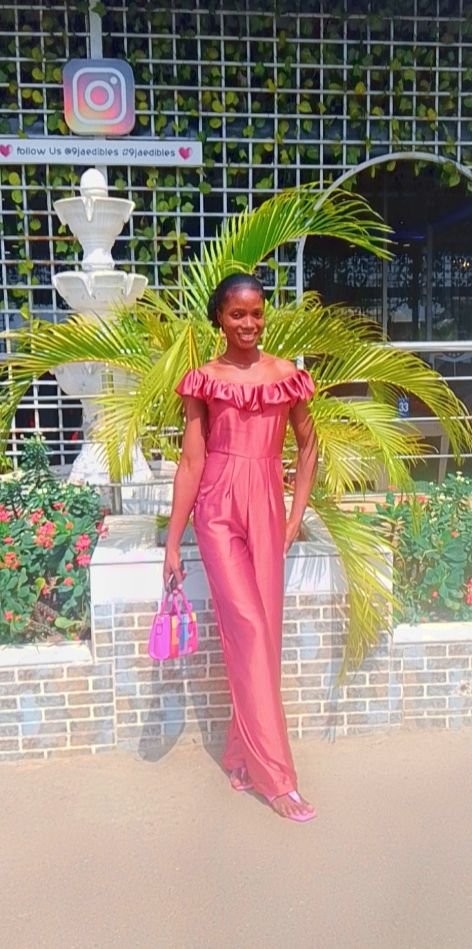 A jumpsuit is a 2in1 dress, which is made up of a blouse or top either with or without sleeves, sewn together to a trouser or short. As for this particular one I made for my niece, it's a sleeveless top, sewn to a palazzo trouser with side pockets and ruffles round the off shoulder neckline.
My niece had a date and she contacted me to make a simple and causal outfit for her but this time, she was specific about what she wanted, she needed a jumpsuit but how to style it and make it look nice totally depends on me, well this is not my first time of making outfit for her that she loved so much and for this reason she trust whatever I intend to make for her.
I told her to get 2trouser of this dutches fabric of 45 by 60" for each trouser which she did and brought it to me.
Cutting and sewing process
I drafted the front of the trousers first on a brown paper which was placed on another paper to draft out the back pattern by adding 1.5" to the center back and 1.3" to the crouch before being duplicated on the main fabric with the necessary measurement, I added 2" to both sides of the trousers for it to be free to get the palazzo shape I wanted.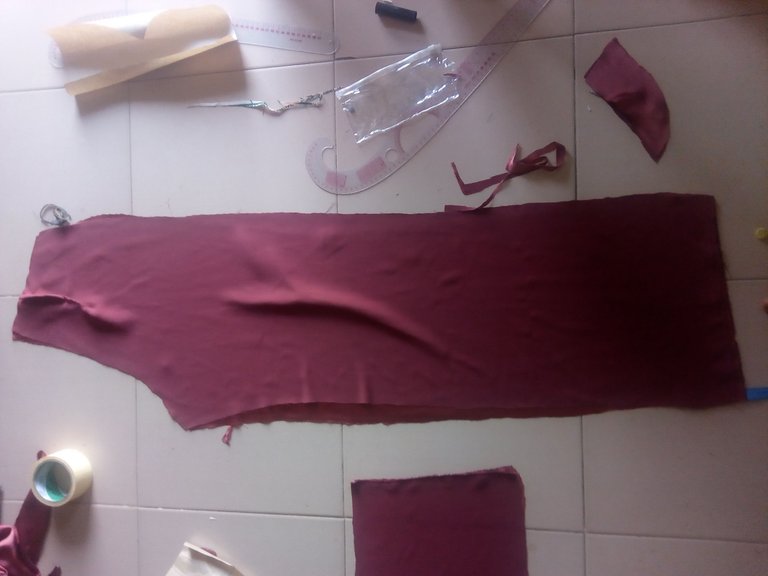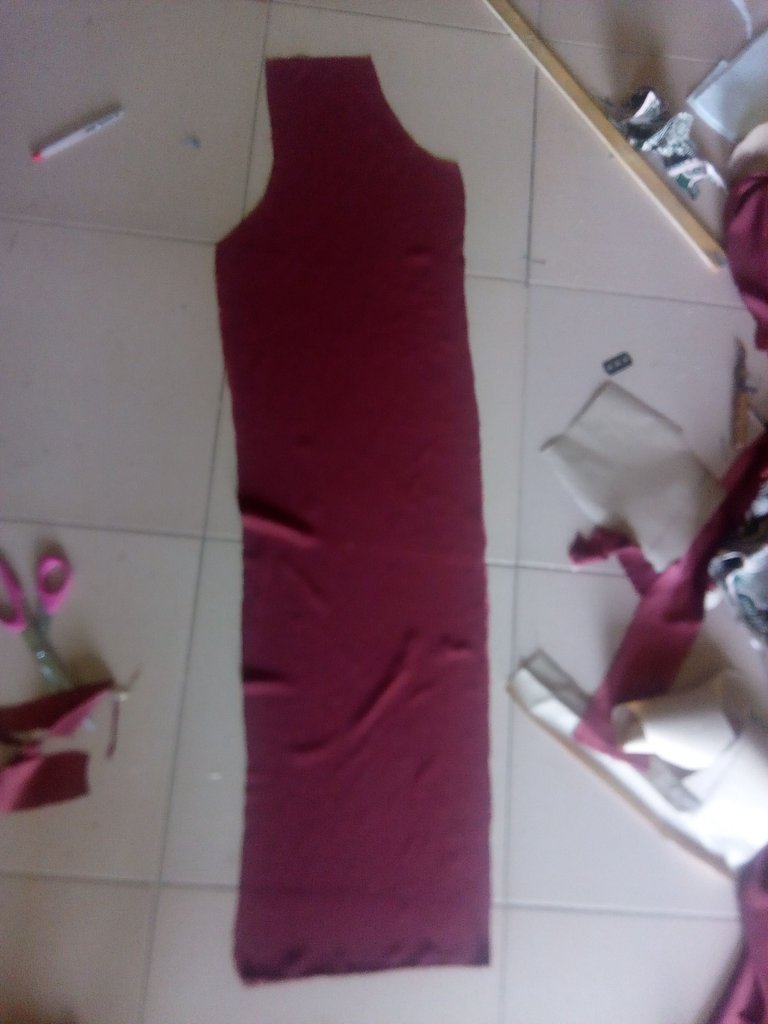 The front and back were cut out with 2pieces each, each were sewn together separately with the side pockets in front.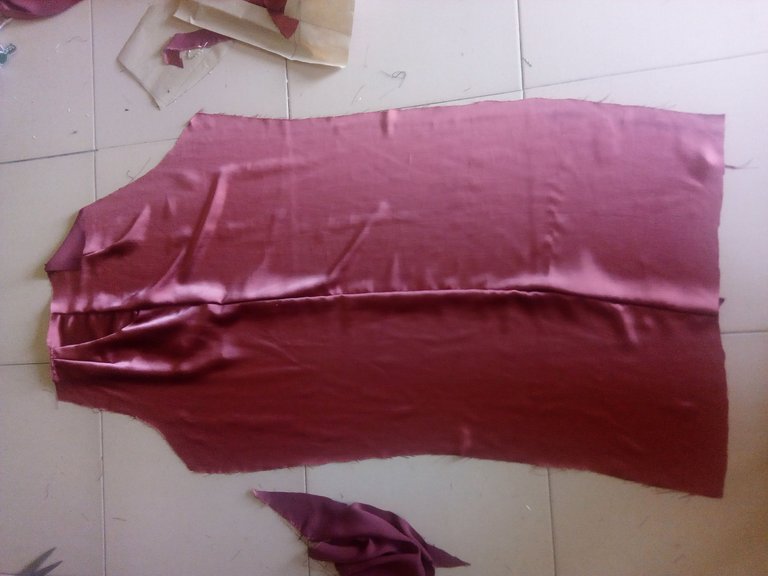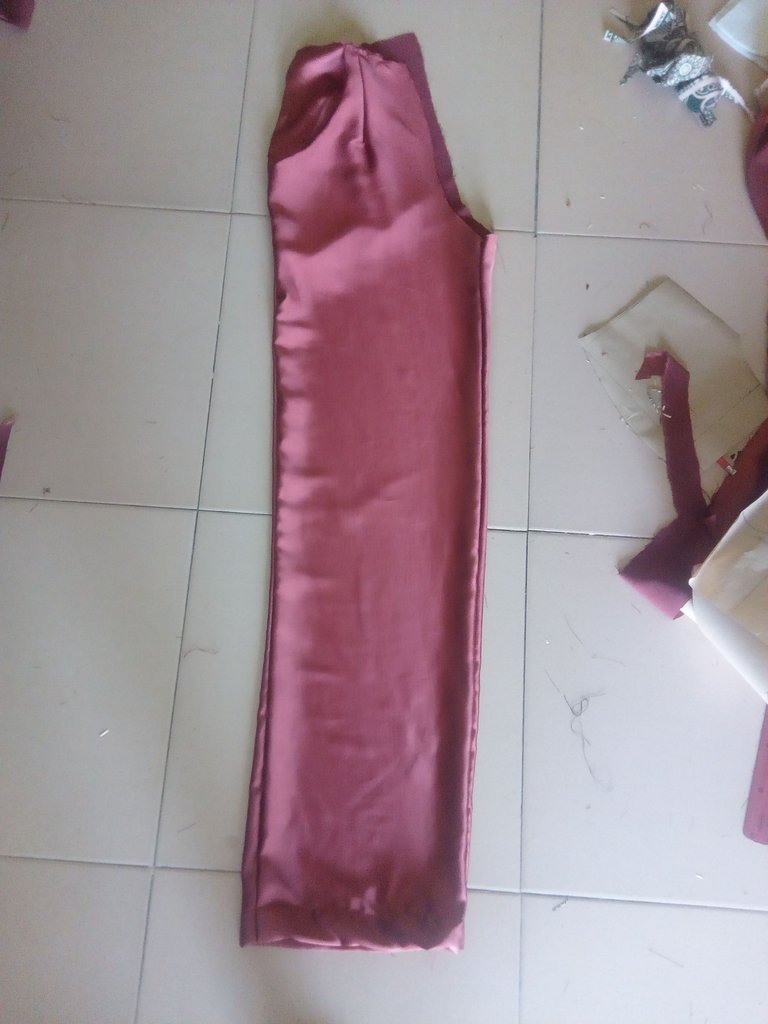 After Sewing the trousers part, I went further to cut the upper bodice which was made of an off shoulder basic bodice to the waistline.
First I cut out a full bodice before cutting off the part that was not needed to make the off shoulder.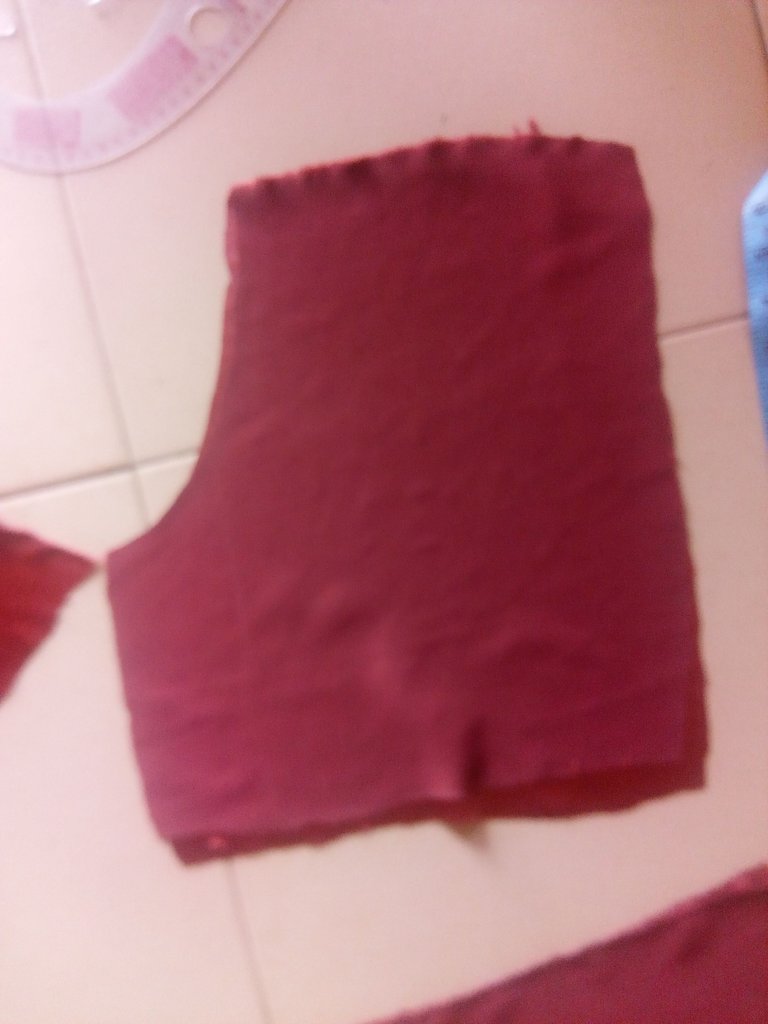 The front and back were sewn together before cutting out the neckline for the off shoulder in other to get a perfect shape for the off shoulder. The top and the trousers were sewn together to get my desired jumpsuit and at the off shoulder, a strip was cut out on fold of 2 by 4" to join the two off shoulder together.
Finally, the remaining fabric was used to cut out a long piece of 90 by 10, it was folded in two to give me 5" and it was pleated round the neckline and the same ruffles stand in as the sleeves.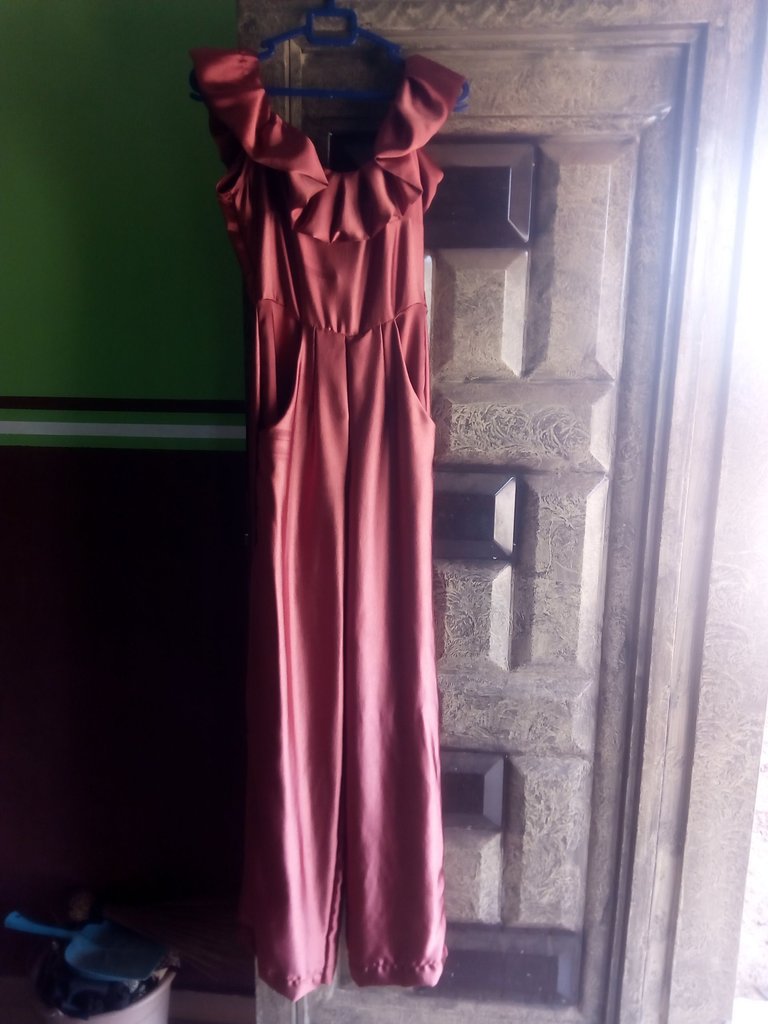 This is my niece Debbie putting on her lovely outfit I made for her for her date. I hope you like the final outcome and how the dress looks on her.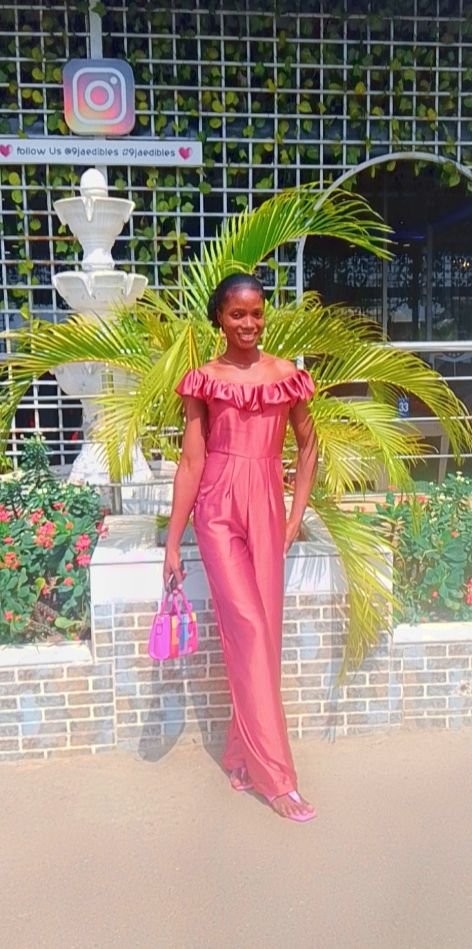 Thanks for your time, support, comment and encouragement. Until my next post.
---
---