Completed top and trouser outfit for my little nephew as a surprise gift.
Hello everyone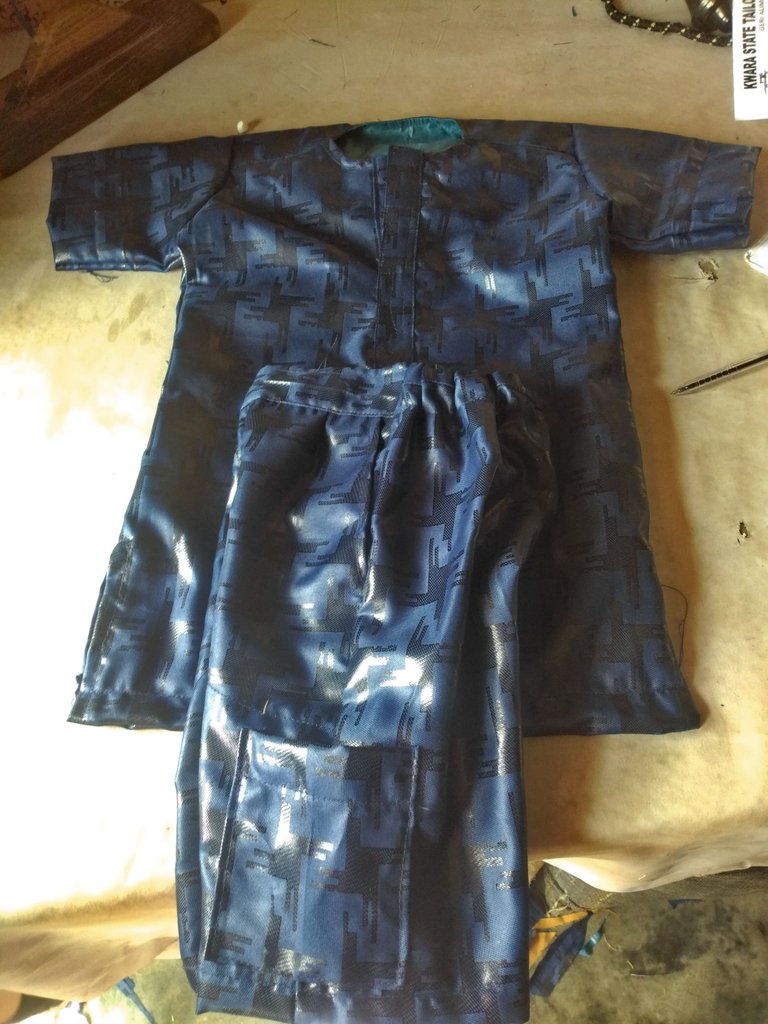 A beautiful morning to you all, I hope you all are doing well, this morning as it is here.
At the beginning of the week which was on Monday, I made a post on my progress so far on how to make male outfit which I started with by making a top for my nephew the left over fabric I had, to my surprise, I had left over from the fabric which was also enough to make a trouser for him to make a complete outfit.
Yesterday, when I got to the shop, I began the cutting of the trouser for my nephew using the measurements I have with me. It was so simple to make.
The cutting and sewing was done as my boss left me all to myself to try it out. I started by cutting out the front part which was later placed on another folded fabric to cut out the back pattern.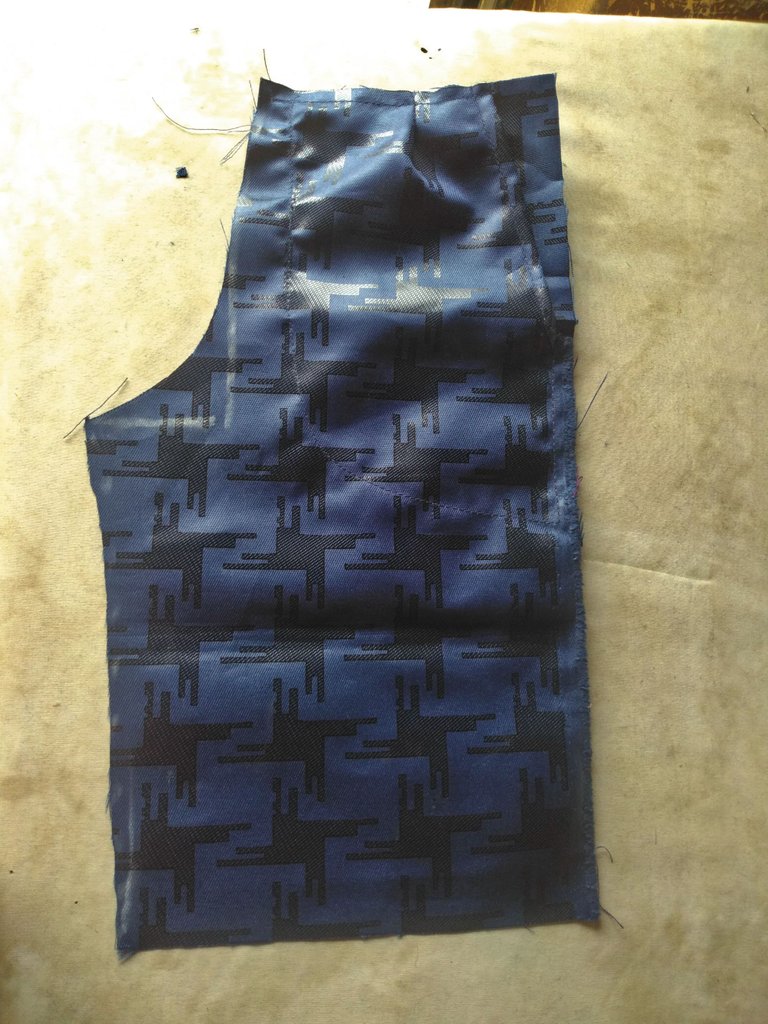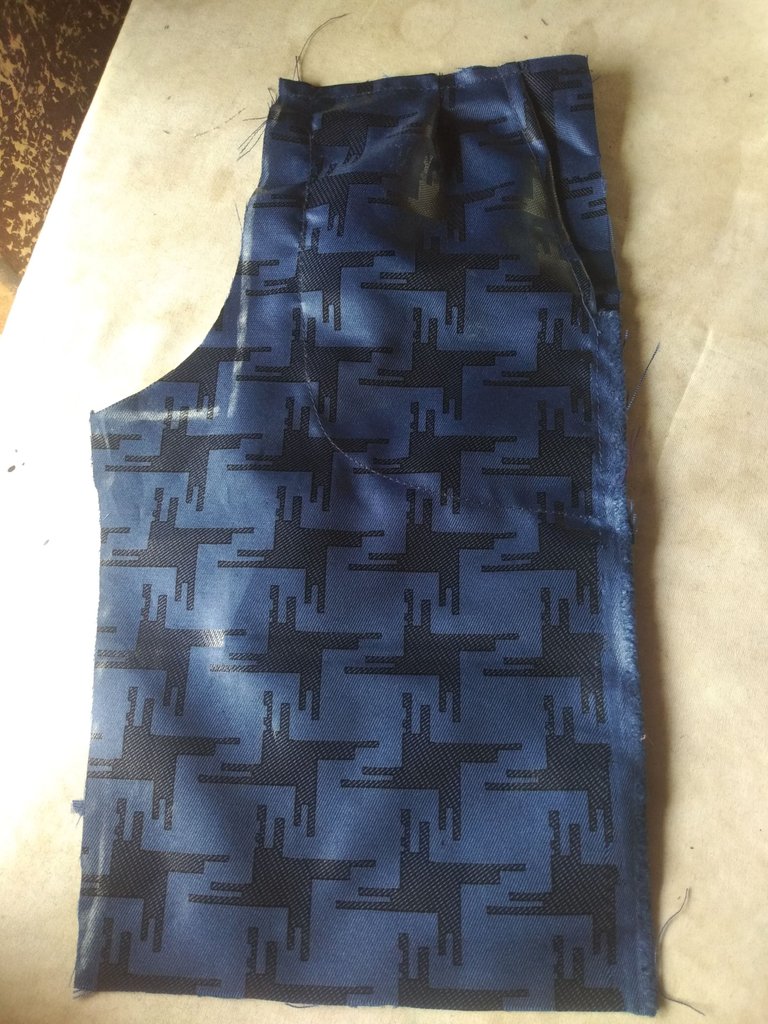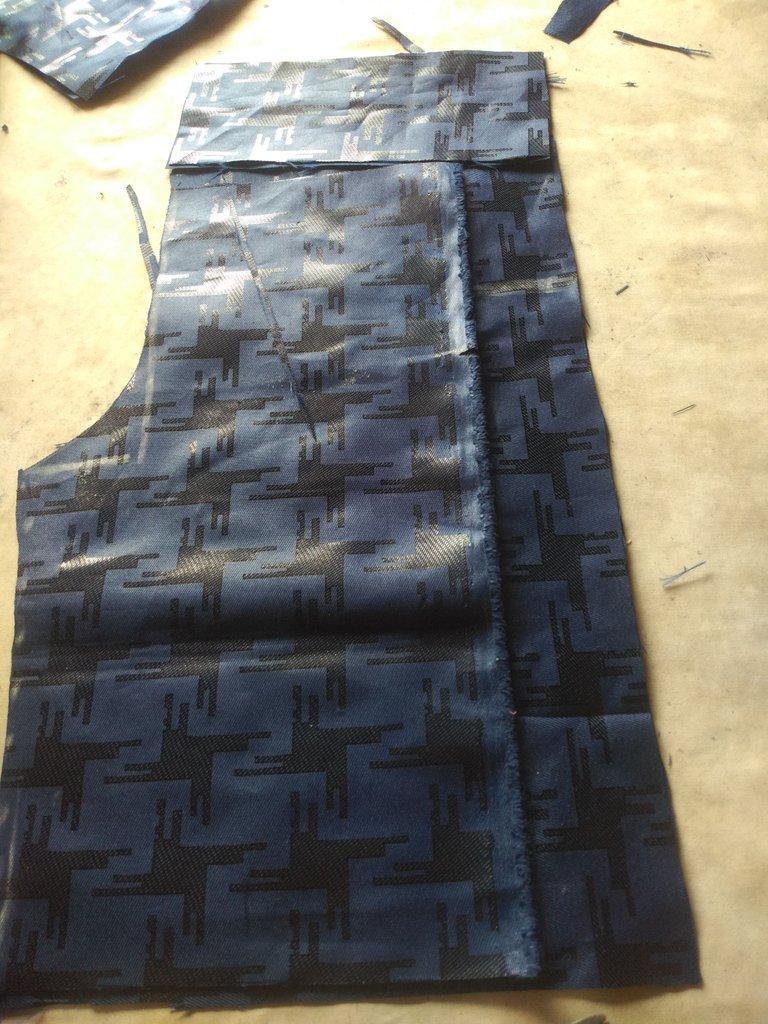 I also cut out a patch pocket to it by the side and all these were taken to the sewing machine for proper sewing.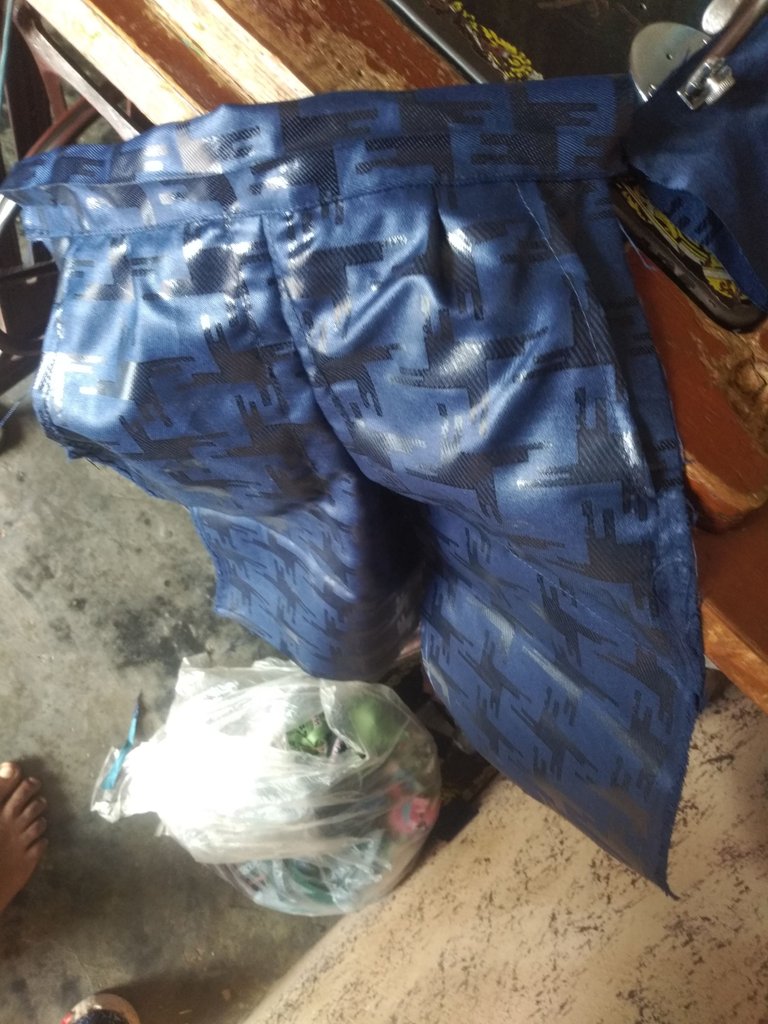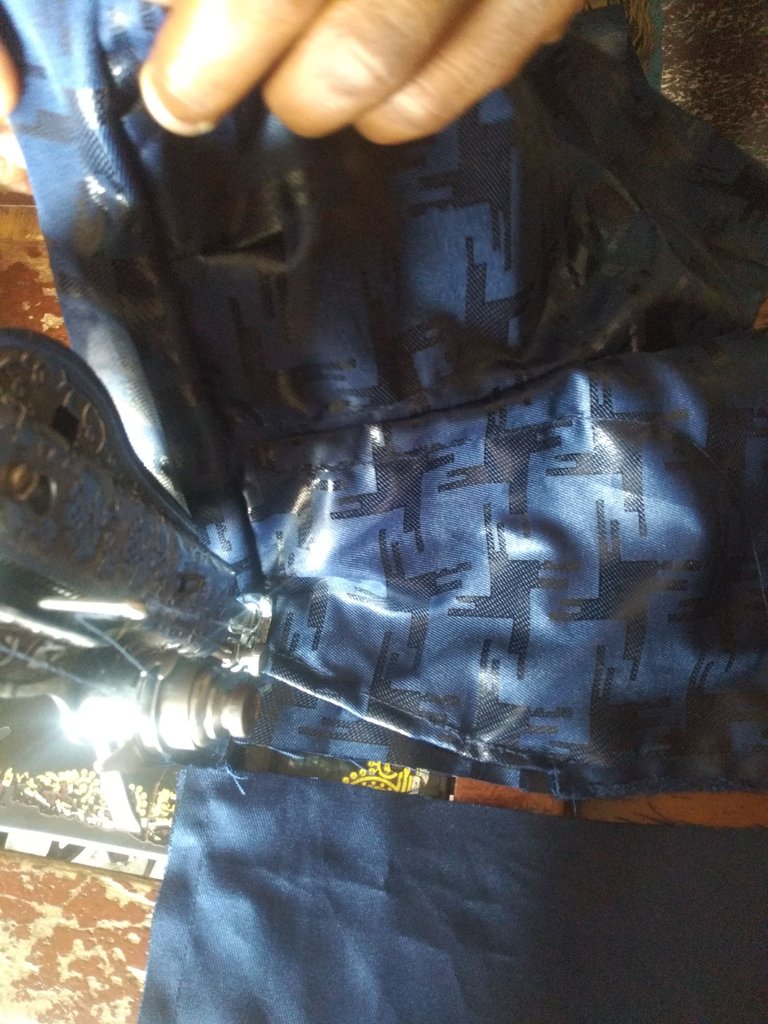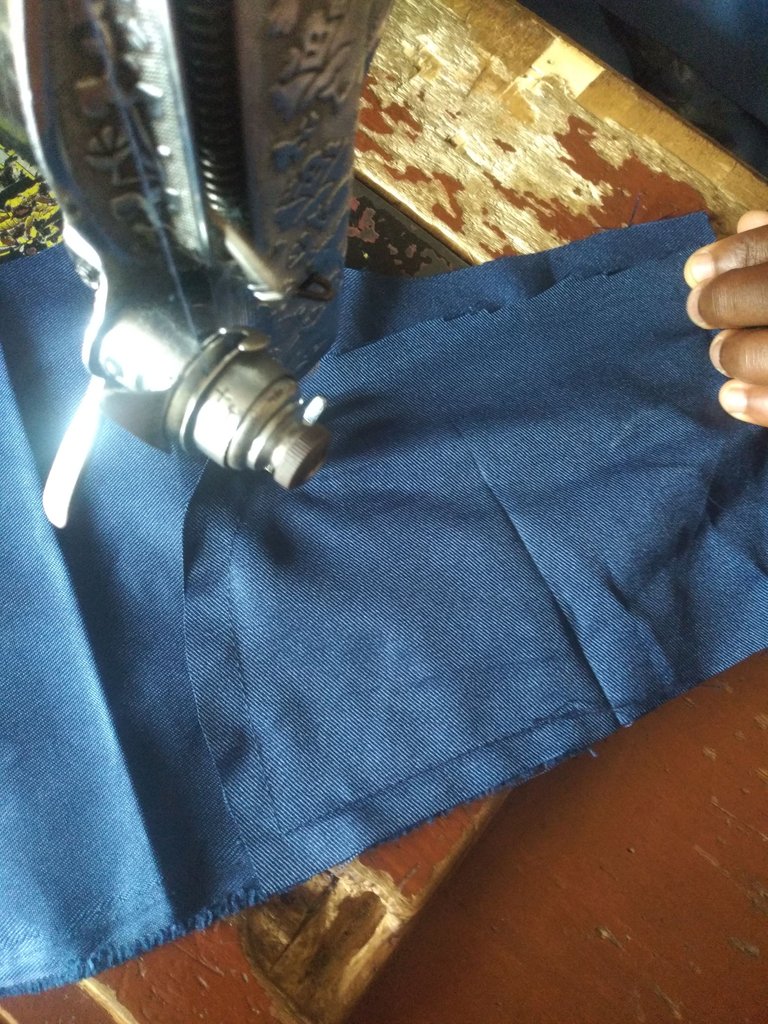 Finally, I added a Straight band to the front while at the back, I added an elastic band to make it easy to wear.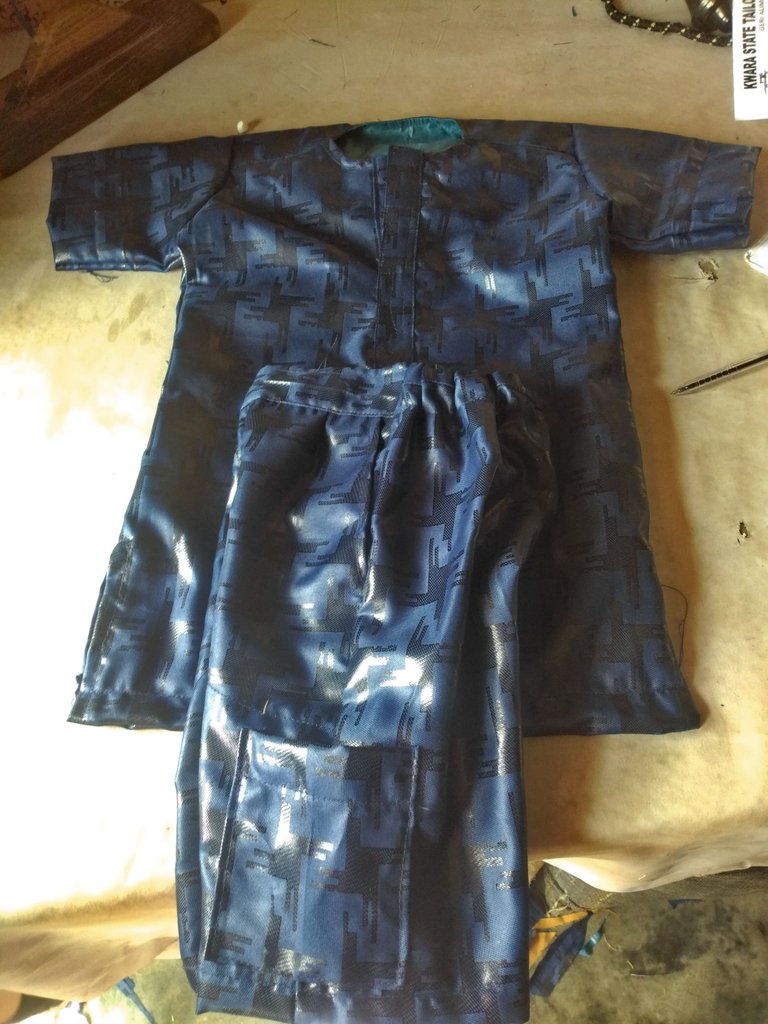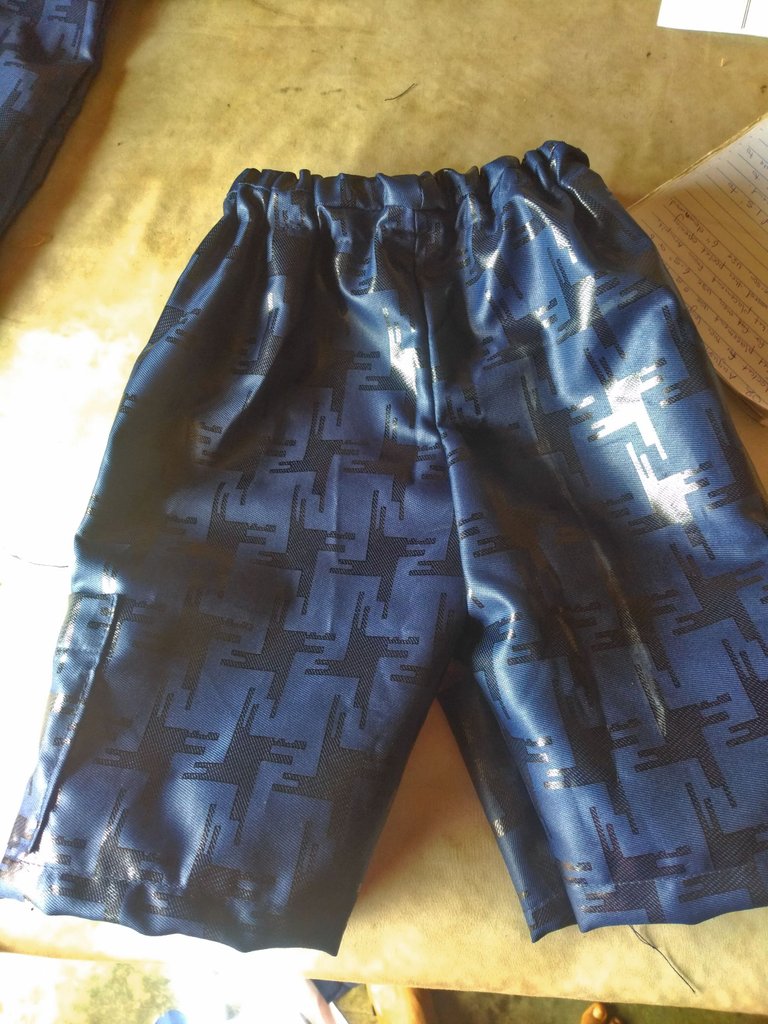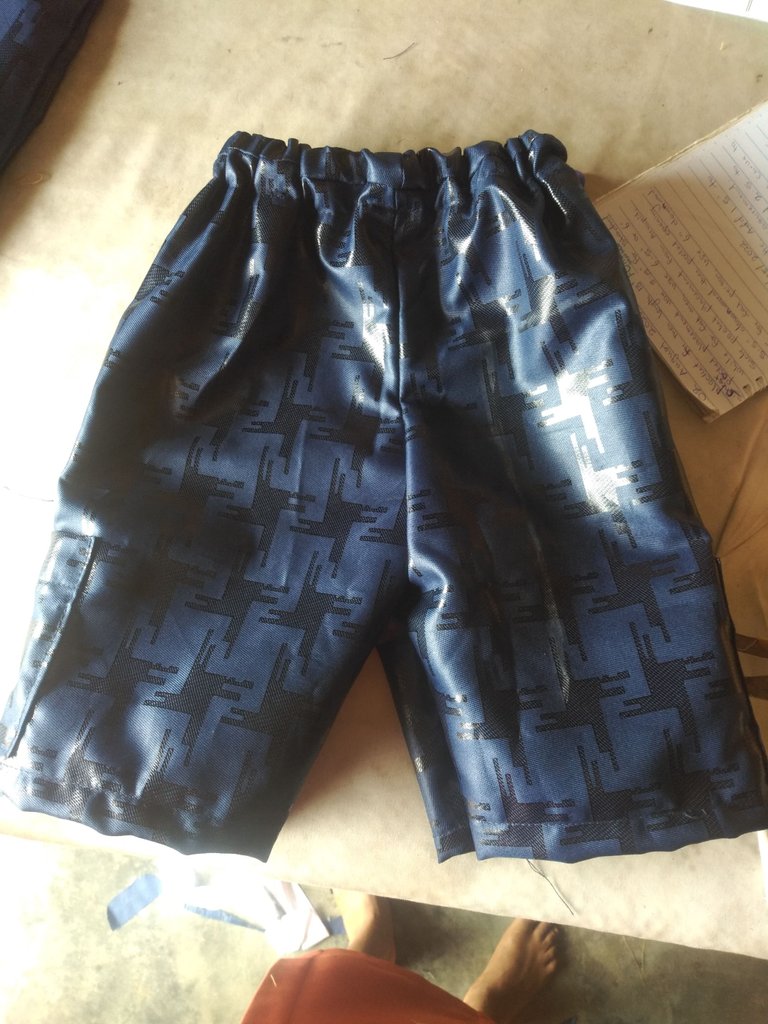 This is completed and will be given out as a surprise to my little nephew.
Thanks for viewing my post, have a great day
---
---