Cutting and sewing process of a native outfit for cultural Sunday service
Hello everyone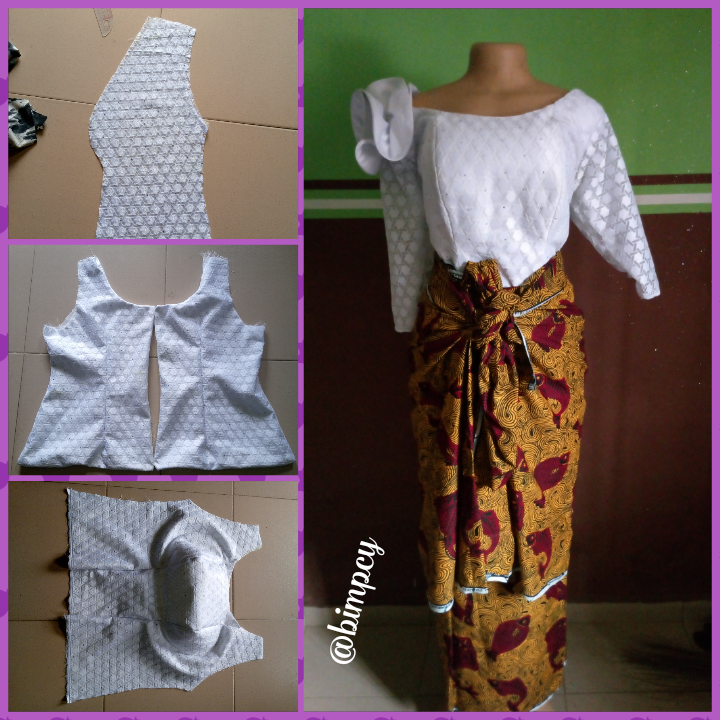 Happy new week and a beautiful Monday to you all out there, I hope you all had a lovely weekend just as I did, mine was great with doing what what I know how to do best.
I used most of my weekend in sewing if not working on a new outfit, I sometimes conclude the one I was initially working on or amended some of my outfit, in a nutshell, I just make sure I work on something for the weekend.
Recently, I was contacted by my close friend that she needed a native outfit for their cultural Sunday service in church, being a lady from the eastern part of the country, their major native or cultural outfit is a blouse and double wrappers with head gear. Being a cultural day in church, everyone is expected to present themselves in a cultural outfit to celebrate each culture in a different outfit.
To make this outfit, I got 1½yard of white lace fabric for the blouse, while for the double wrappers, I got a six yards of Ankara fabric.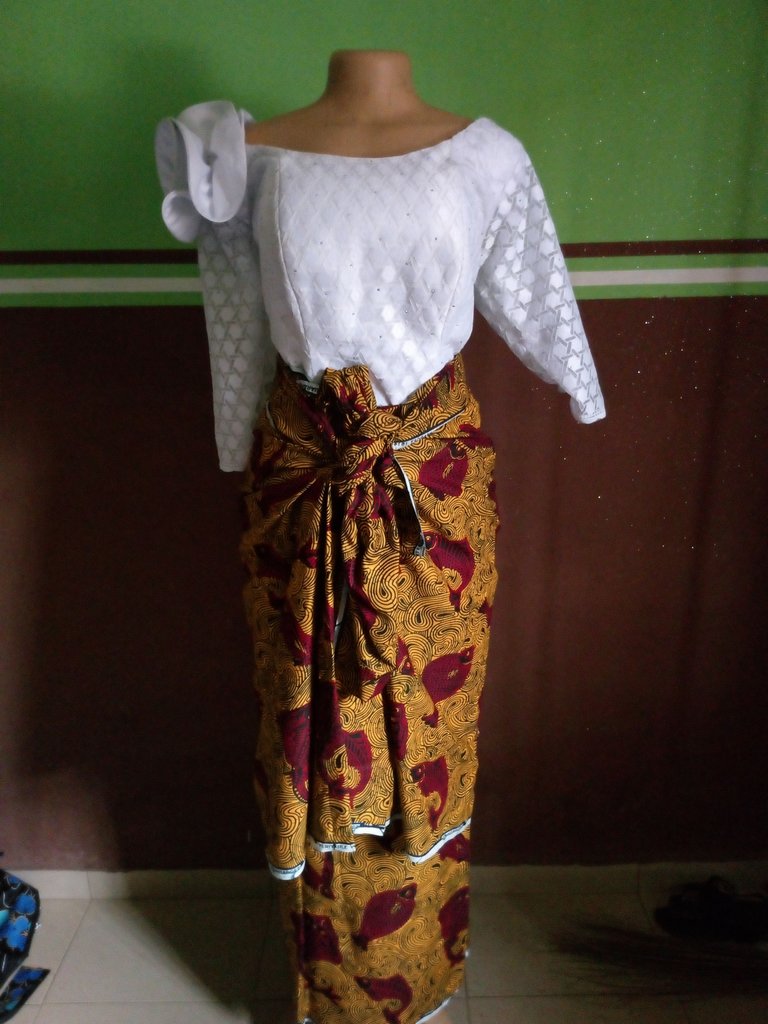 To get started on the cutting and sewing process.
I drafted a princess dart bustier straight blouse to the hip line
Front pattern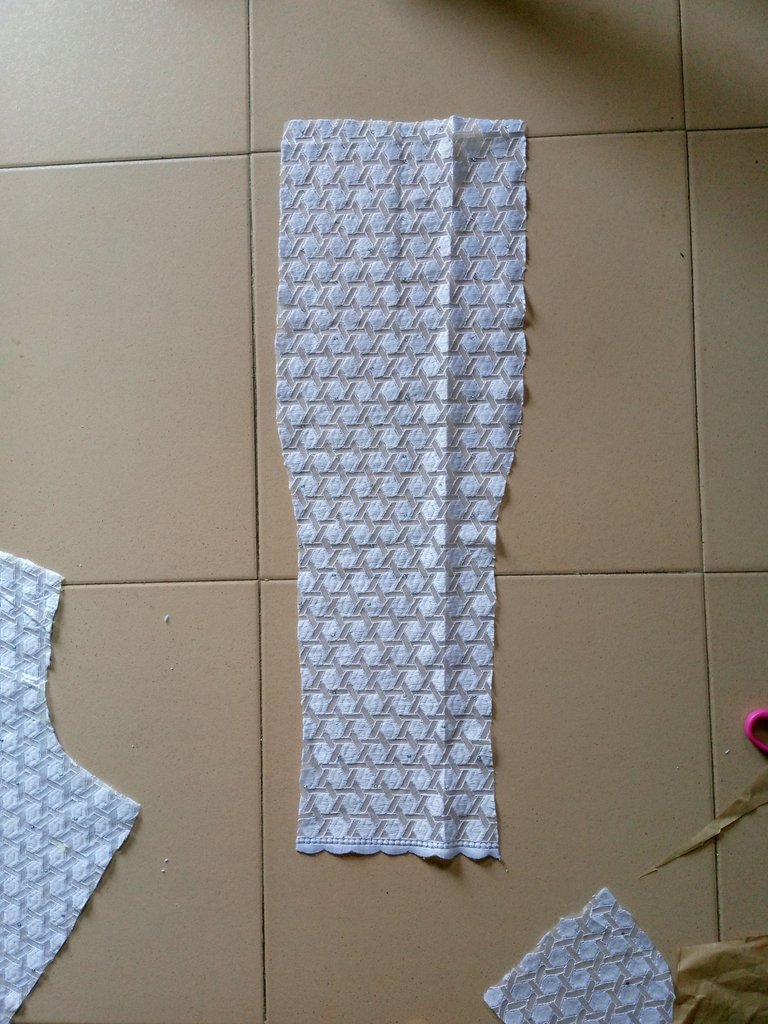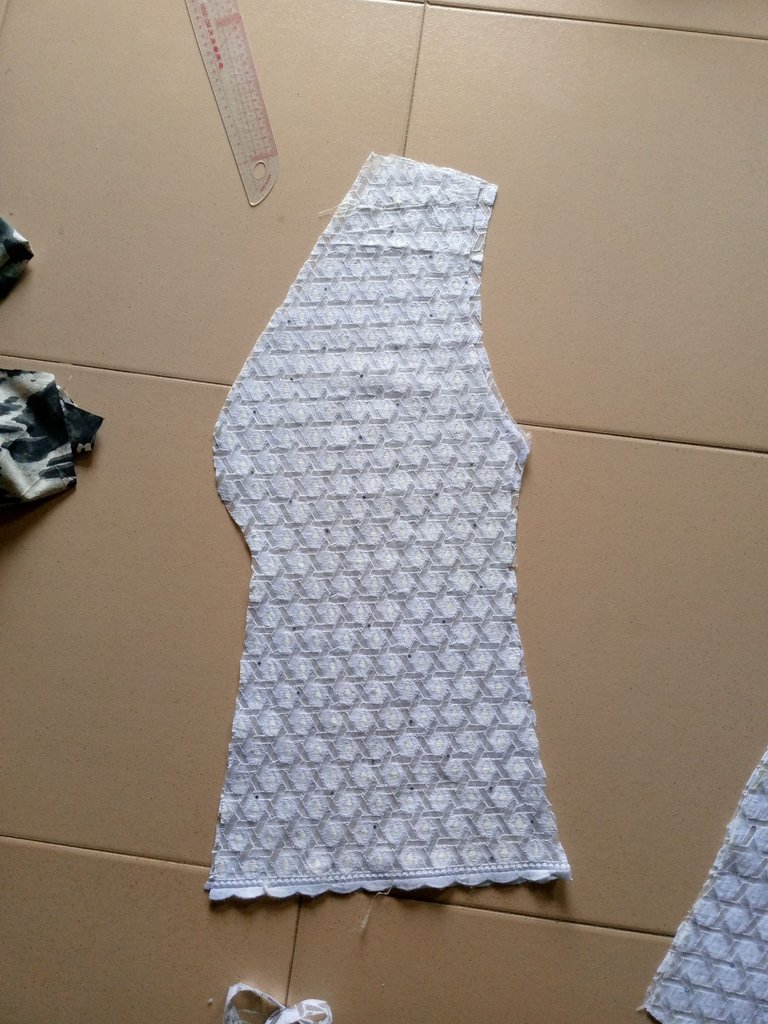 Back pattern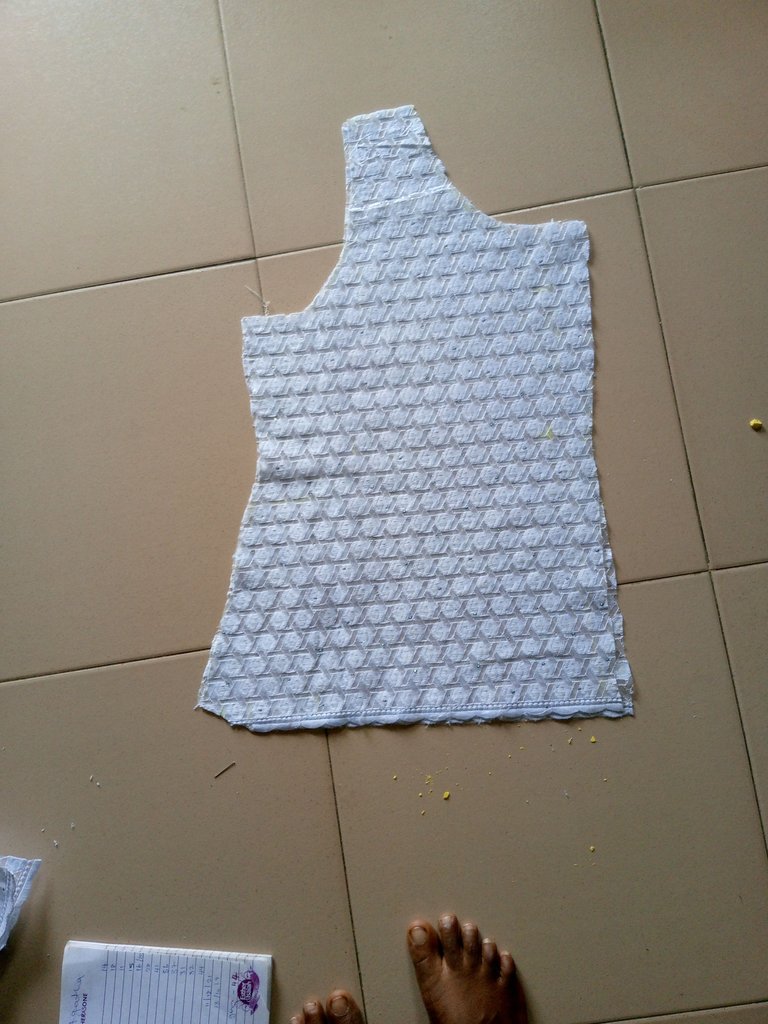 Sewing the front part, I added interfacing and padded to the bust area of the blouse, then it was sewn together, the center front to the two sides of the bustier.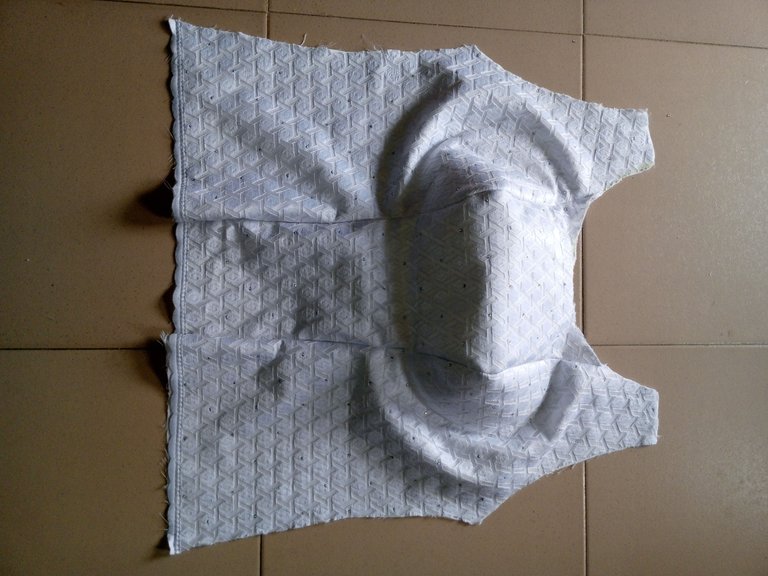 After sewing the front part, I proceeded to sewing the back which I cut out as a basic back bodice and sewn together before adding zipper to the zipper allowance.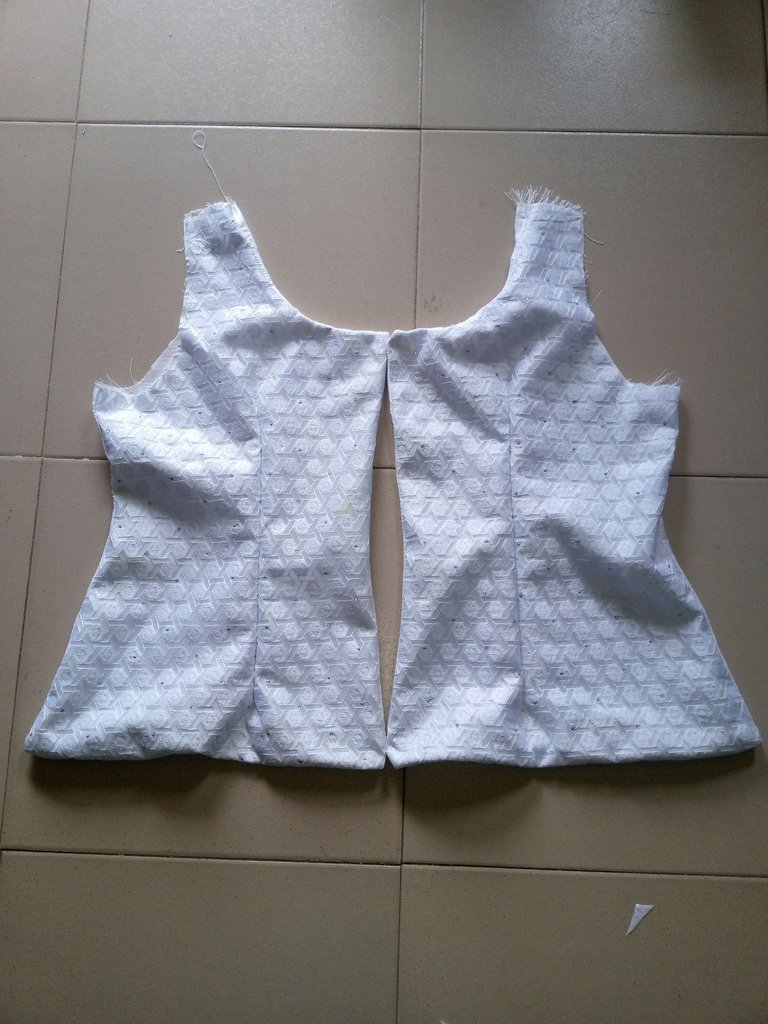 Setting aside the front and back part, I cut out a basic sleeve and made a flounce ruffles to the right shoulder of the blouse. Sewing every part together neatly, I have this complete blouse.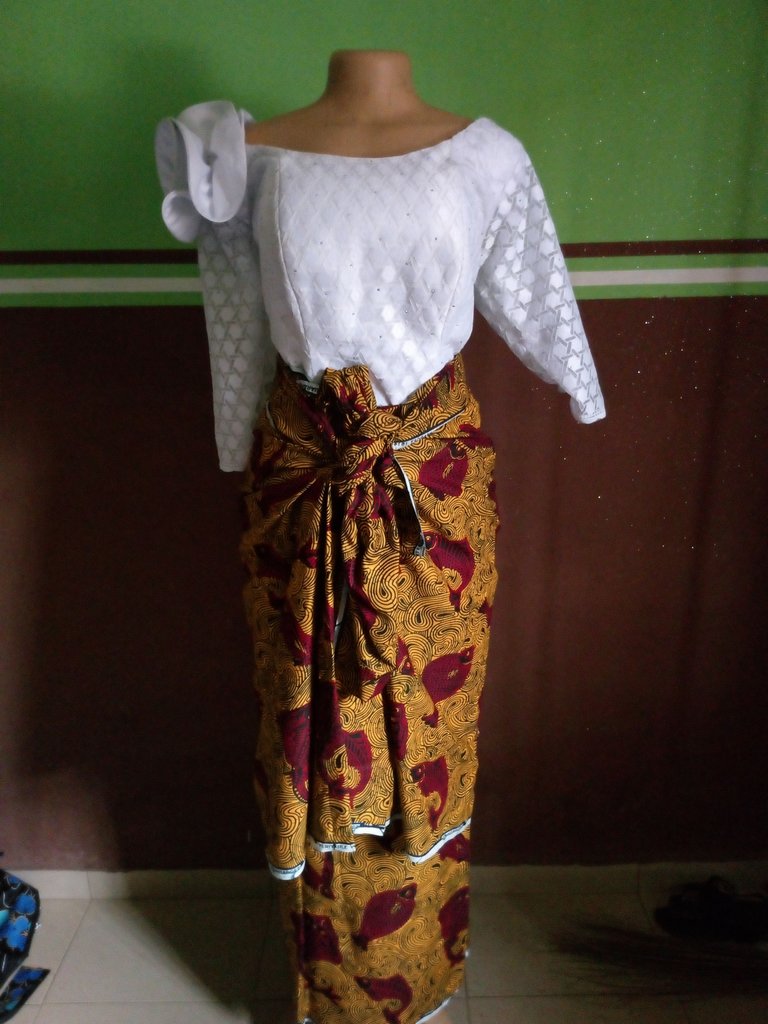 To cut out the wrapper, from the six yards, I cut the first one to be 2yards and 10" and the other one 2yards. The edges were folded in and sewn.
This is the final outcome of the naive outfit I made for my friend for their cultural Sunday service in church.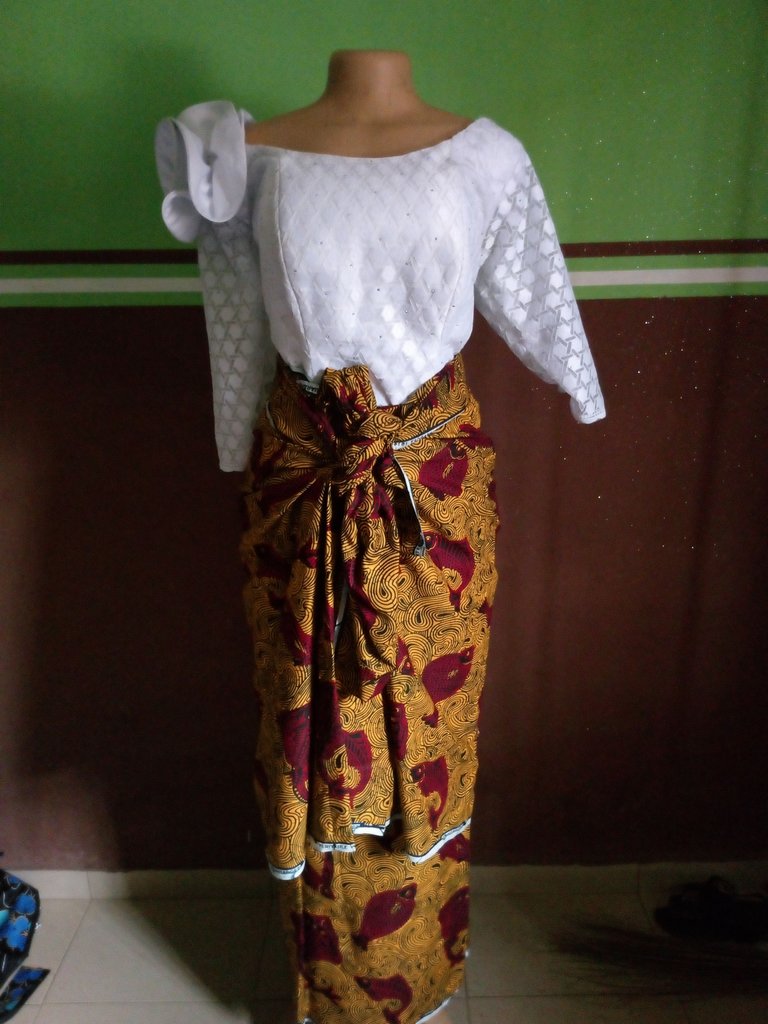 Thanks for your time, support, comment and encouragement, do have a great day. Until my next post 💕💕💕
---
---