How to cut and sew a pleated gown with puff sleeve and center front pleat
Hello beautiful people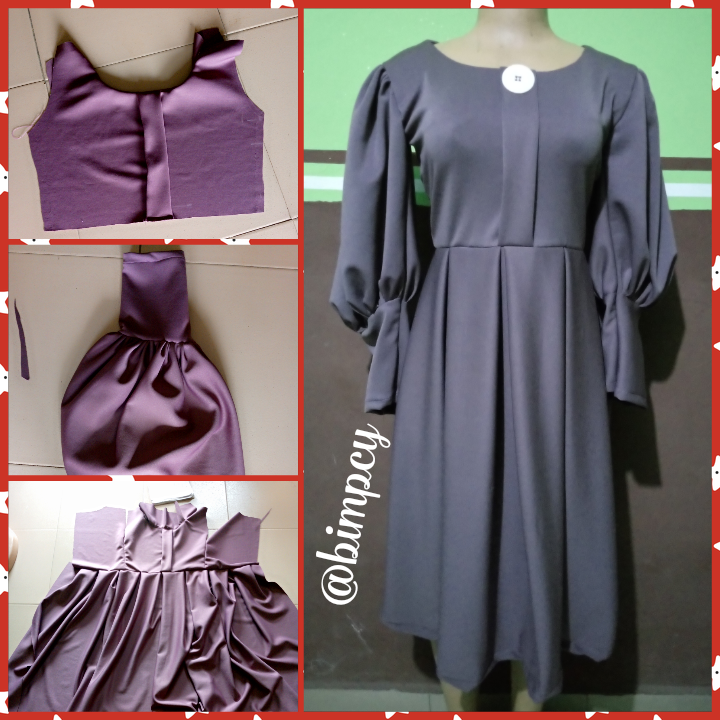 Greetings to you all in this lovely community @hivediy, it's my pleasure to always share with you my creativity and I really appreciate you all for your time, comment, support and encouragement, it's always inspires me to do more.
In my recent time of sewing, I made outfit for different people with different age grade and when others sees it, they admire what I made, some of them will contact me to make something similar for them which I will gladly do.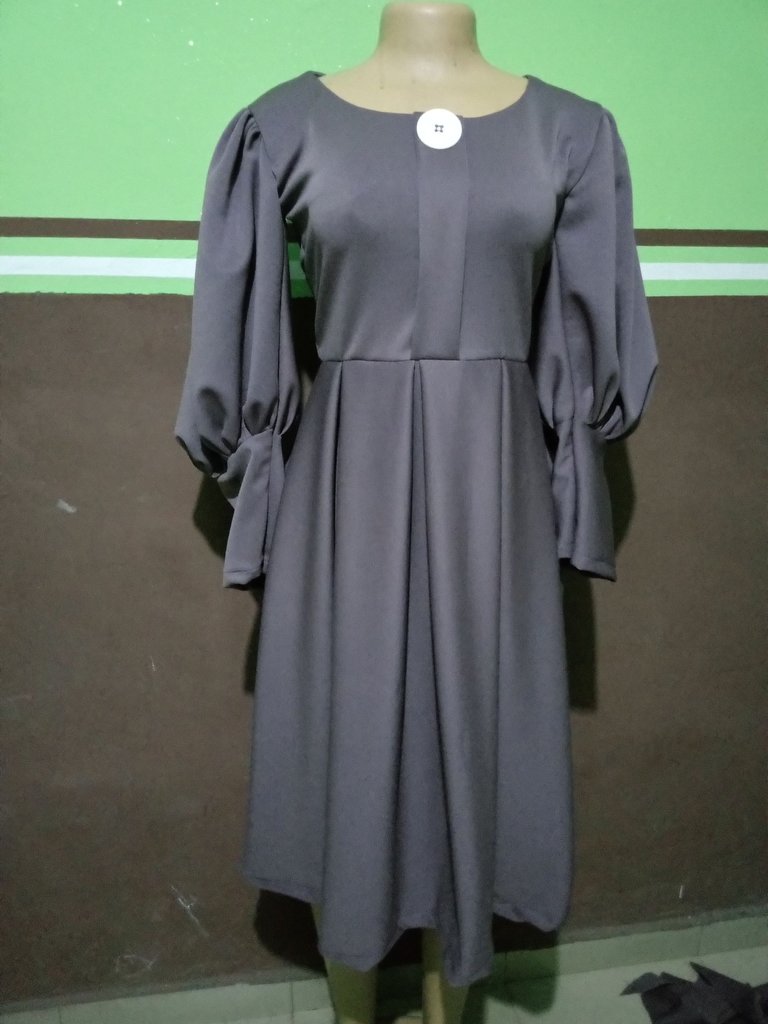 I made this similar outfit for my sister's friend recently and it was so beautiful on her, most people sew it and admired it while some came to me to appreciate my good work and promised to come with their fabric for me to make something like that for them. My sister saw the outfit on her friend and so much loved the dress on her, she went to the market and bought a similar fabric for the purpose of the same outfit.
My sister contacted me that she would like me to make the same style I made for her friend for her, since I know of the particular style she was referring to, I had no issues with that, so I told her no problem about that, she bought 2trouser length of fabric of 45 by 60" each and brought it to me and I began work immediately as I have her measurement with me.
Cutting and sewing process
To start with, I measured out from the waist measurement to the my desired full length of the gown and cut it out for the whole fabric.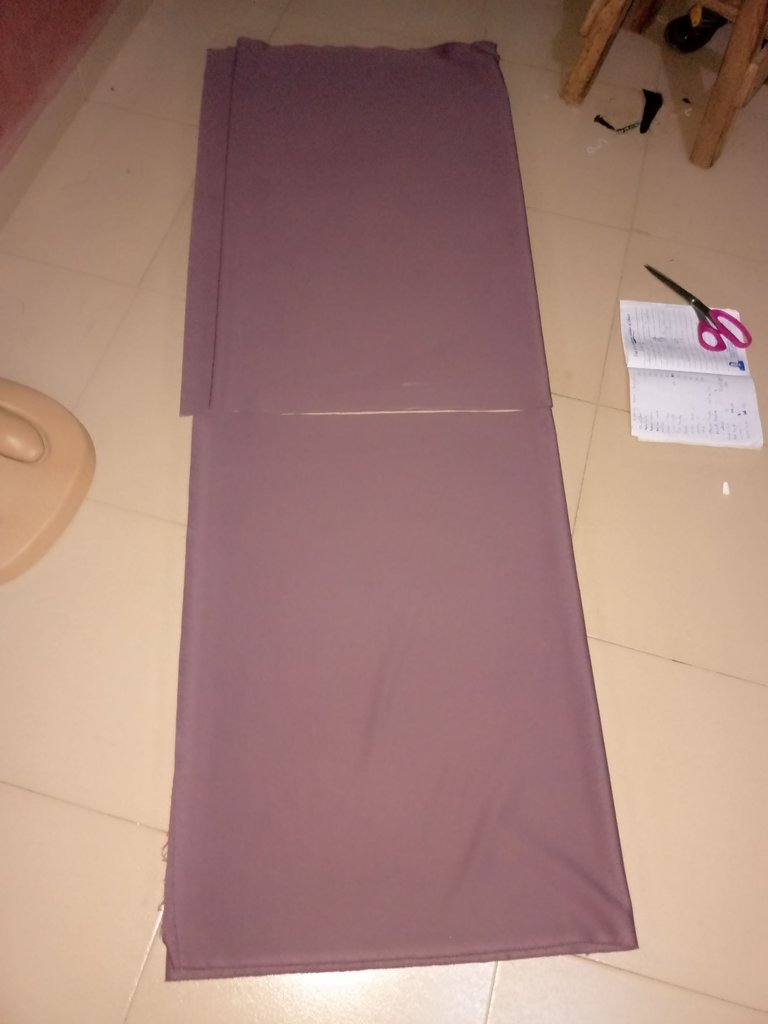 That was set aside and I proceeded to cut out the upper bodice, on the front bodice, I folded the fabric into two an measured the shoulder,bust,waistline measurement and at the center front, I added 2" extra for the pleat which was pleated pleated before I cut out the neckline.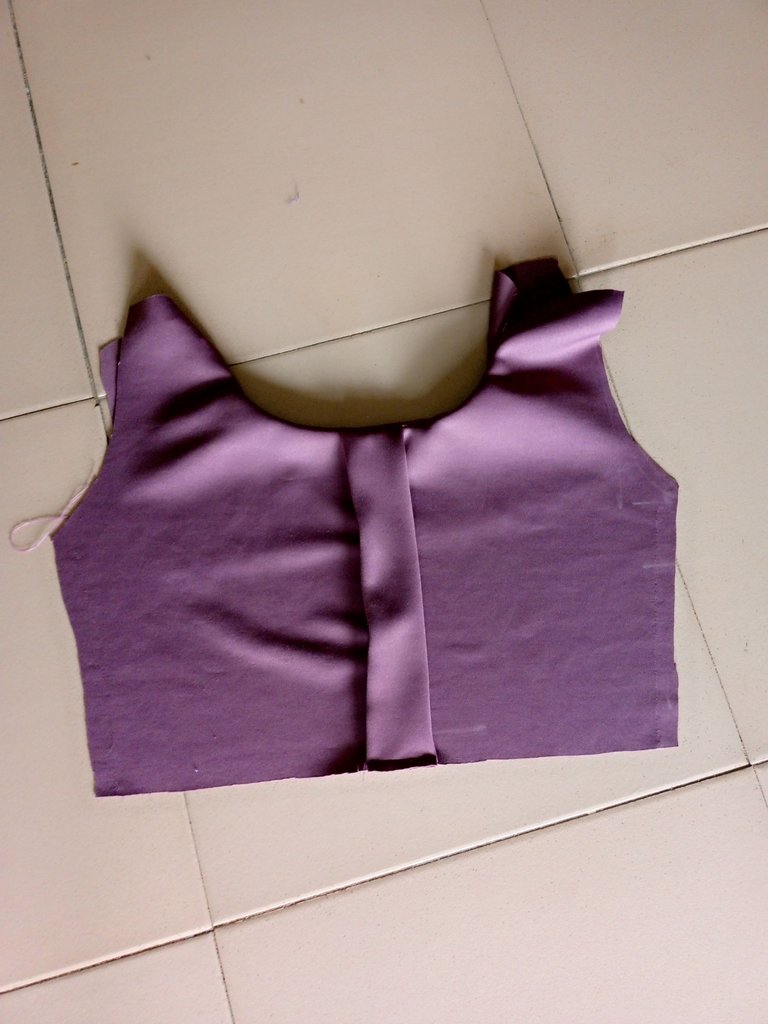 The back part was cut out as a basic back bodice with zipper allowance and seam allowance which was sewn to the front with facing to turn the neckline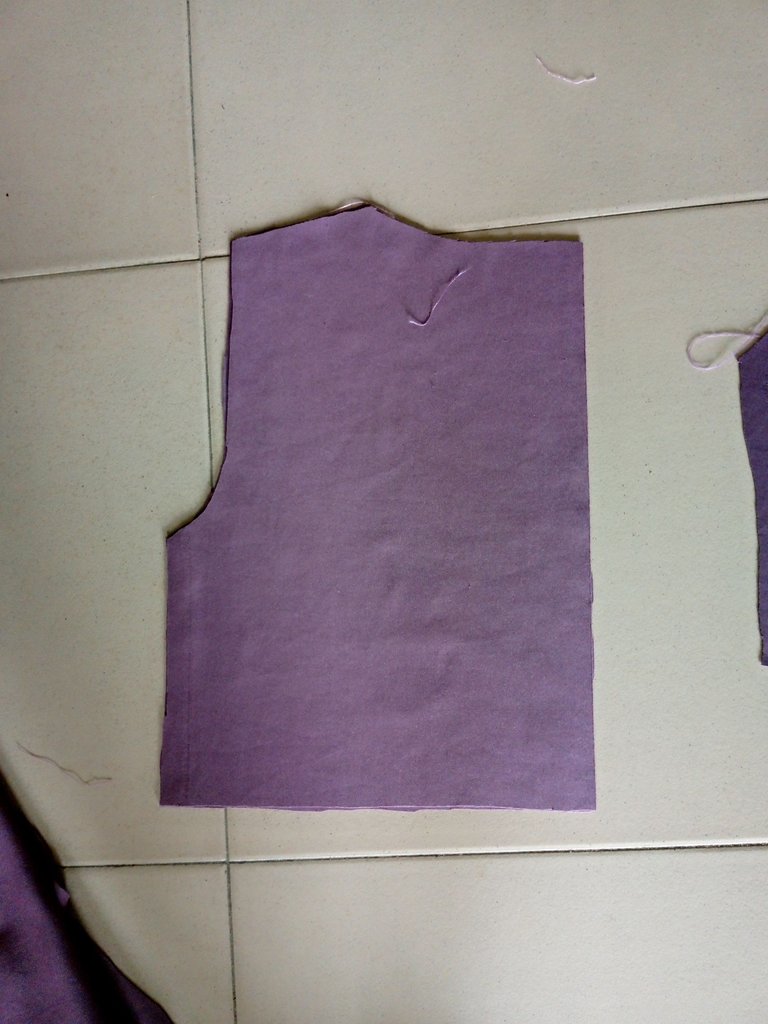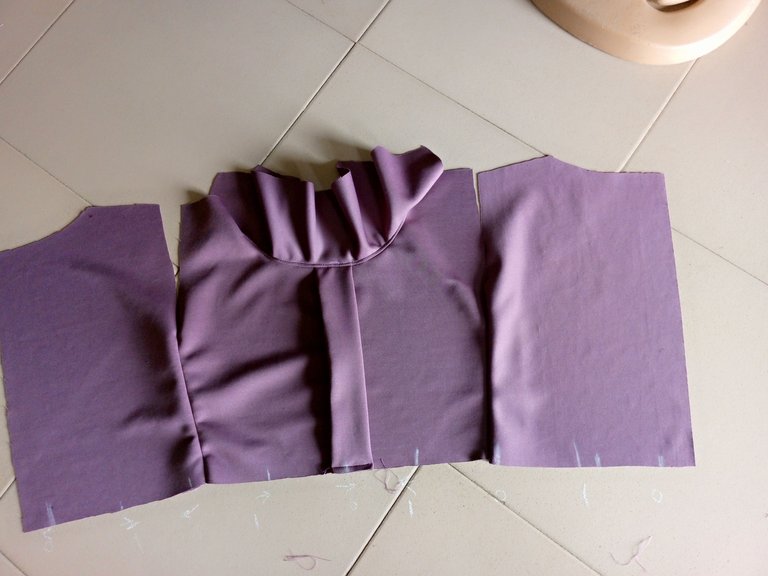 The lower part that was set aside was pleated as an inverted pleat on the upper bodice with zipper allowance at the back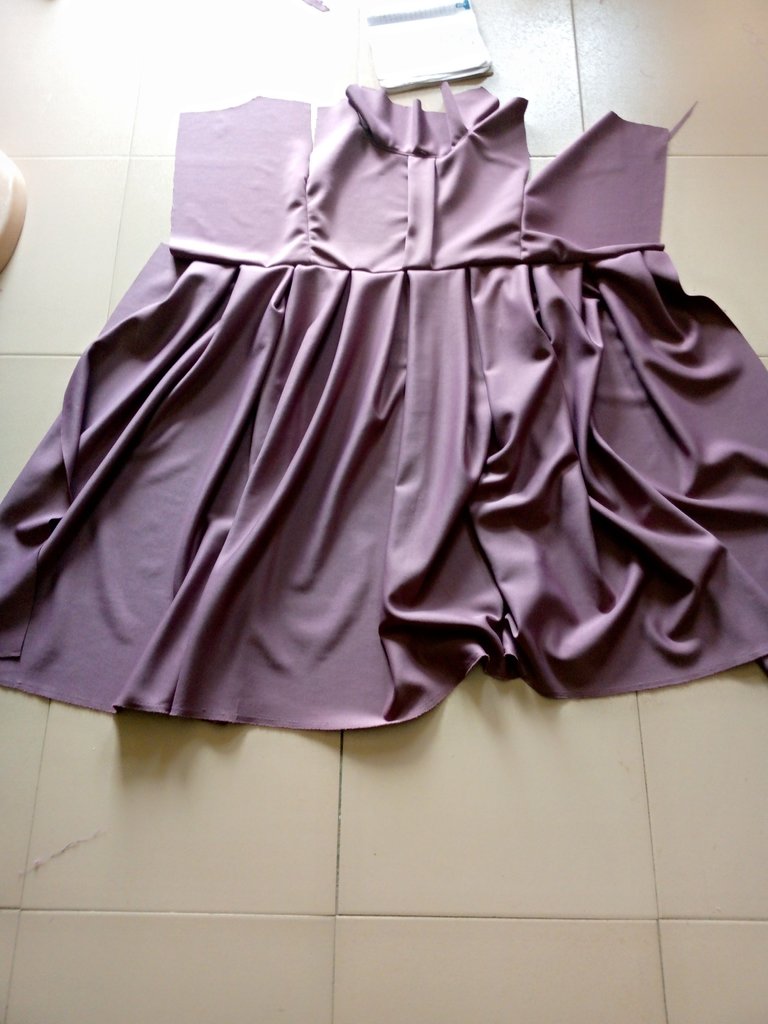 To the sleeve, I cut out a cone shape sleeve and pleated it on a long band of 7" on the wrist to form a puff sleeve.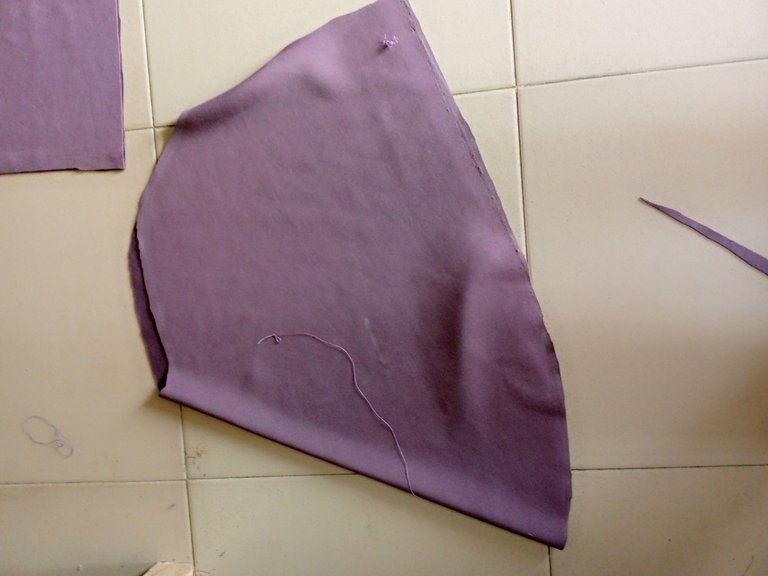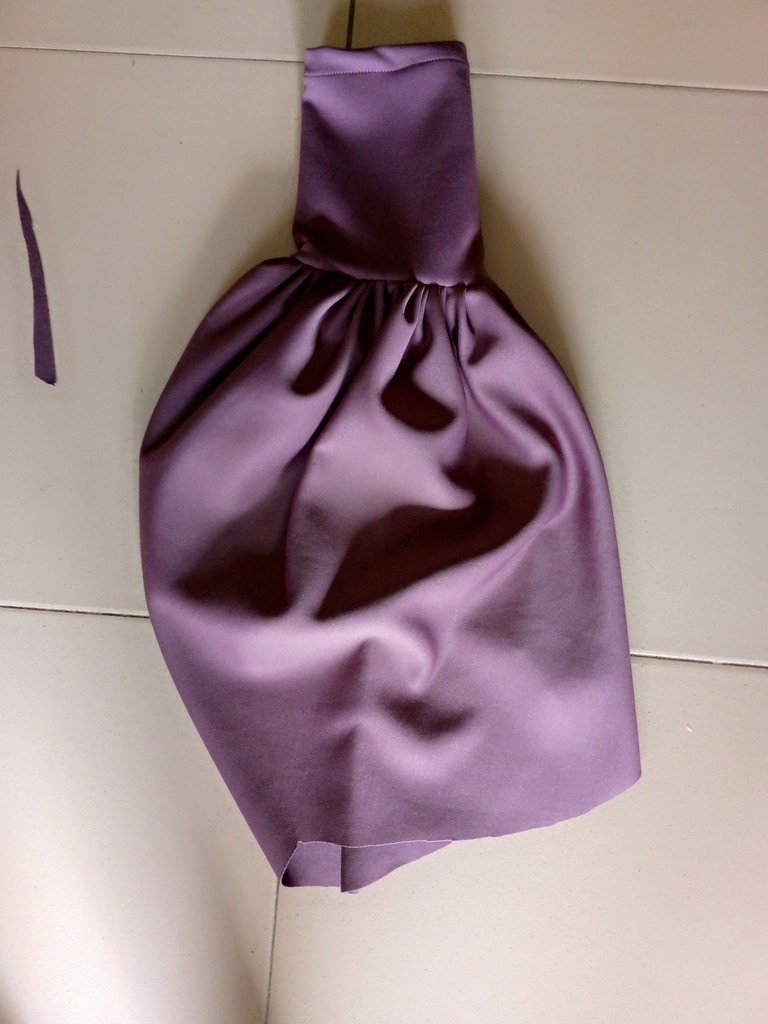 The sleeves were pleated to the armhole circumference with zipper at the back of the dress and I have a complete outfit.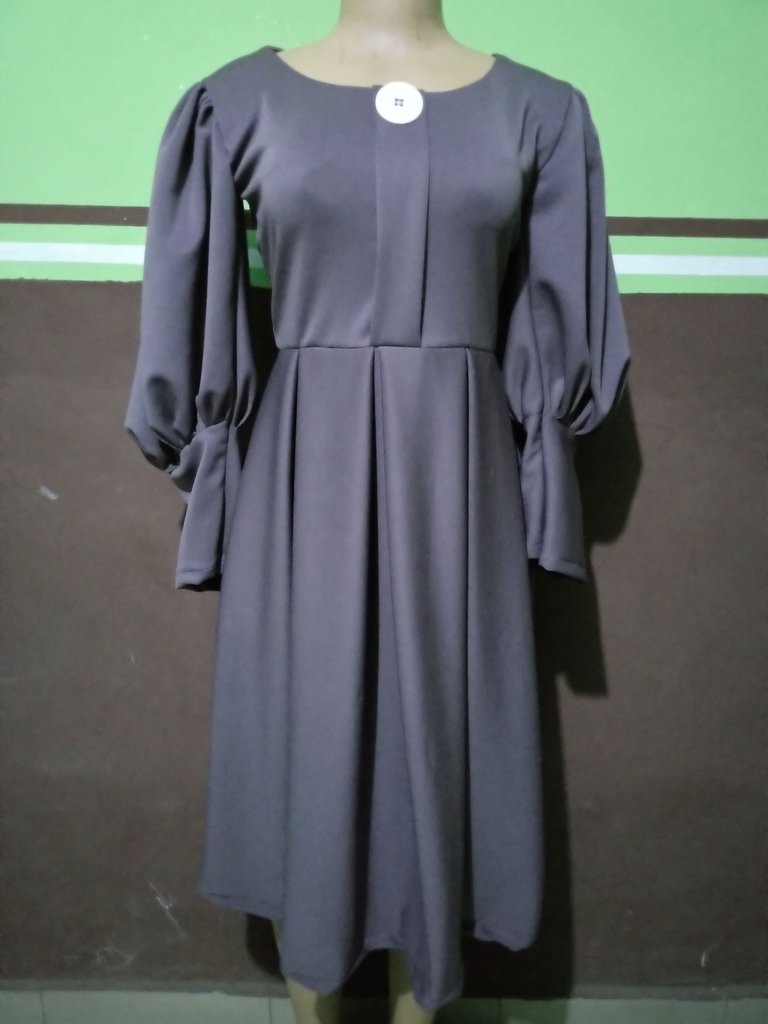 Finally, at the center front, I added a big button to add more beauty to the dress. I hope you like the beautiful outcome of the dress.
Thanks for your time, support, comment and encouragement. Do have a great day. Until my next post.
---
---