Making a hip slanted flare gown for my neighbour who appreciates my recently completed WIP project.
Hello everyone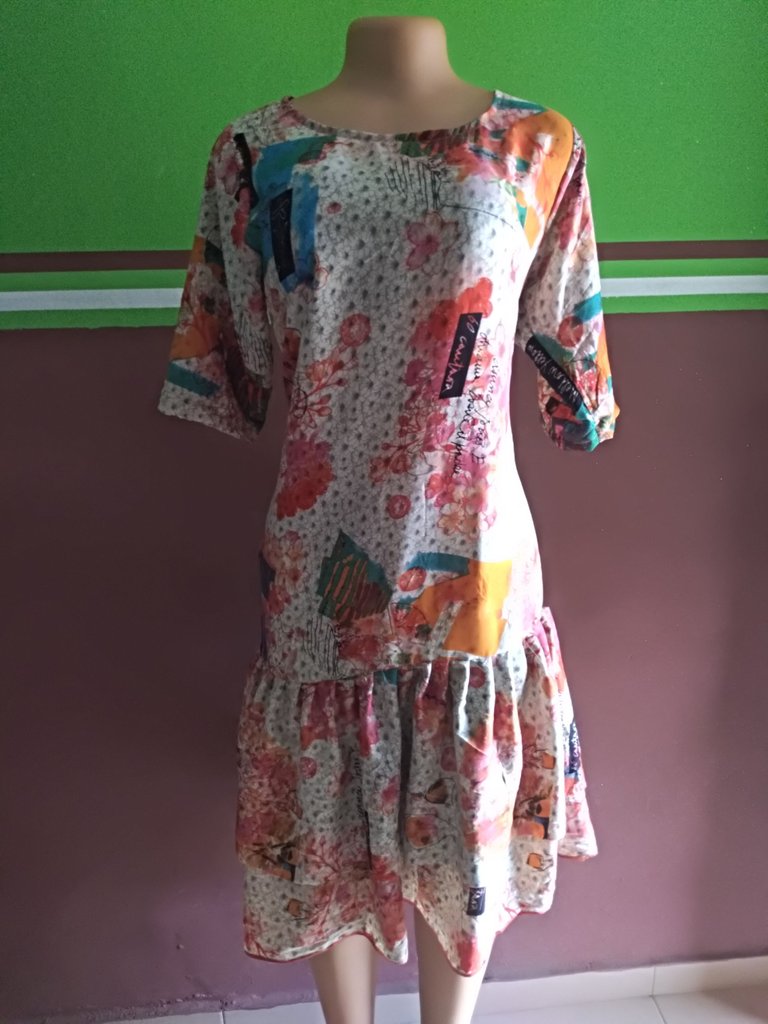 A beautiful day to you all needleworker and creative minds here in this community, it's my pleasure and it gives me joy to always know that there are people here who truly and sincerely appreciate your work without critics, no matter what you do, there are people here who encouraged, support and motivate you to keep up your good work and to improve more. I say a very big thank you too you all, I love you so much.
Well, back to my post today, as you all know, I have been having a very busy day at my place of apprenticeship where I recently engaged myself on the training of how to sew men's outfit, my the time I get home, I will be very tired, that I hardly have time for myself.
Last week, after I completed my WIP project on the A-line gown I made with ruffle sleeves, I put it on my mannequin and my neighbour saw it and admired it, she told me she just love the style so much that she would have love to sew same but the fabric with her will not be enough so she asked me to make something for her, though, she has been a very good and nice neighbour to me who always ask when I will make something nice for her too, so I told her to bring it.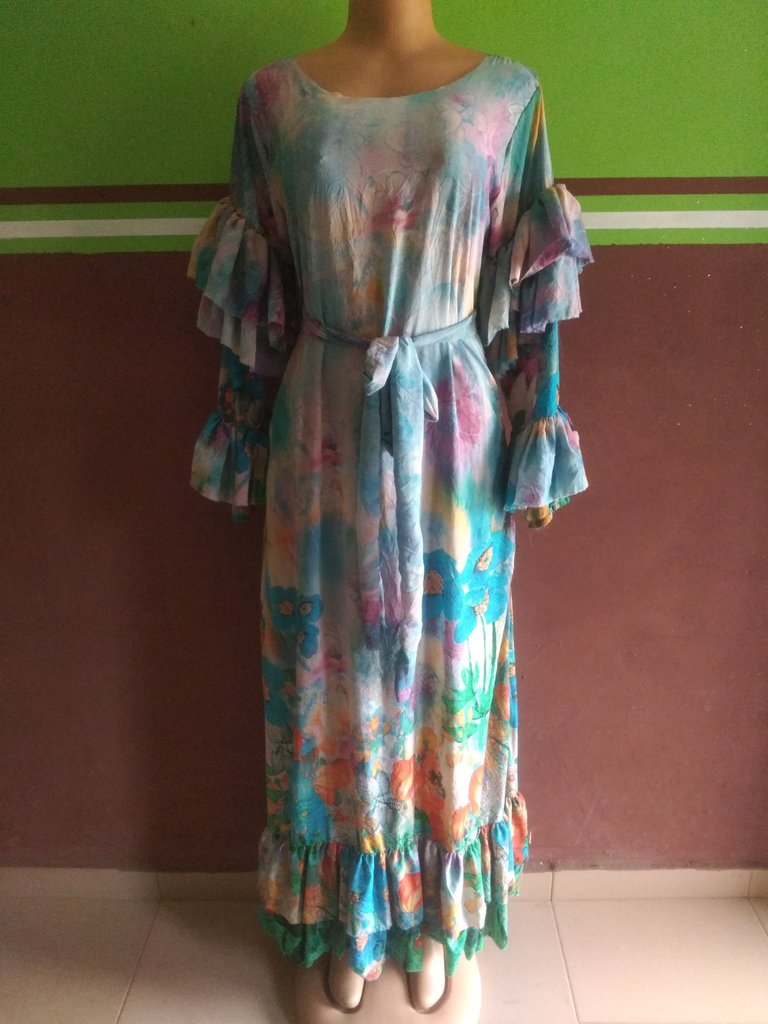 When she gave me the fabric, I immediately make use of the little time I have to cut and sew this simple and beautiful gown with hip slanted double flare gown.
First, I made a short gown below the hip line then it was slanted to give it my desired shape.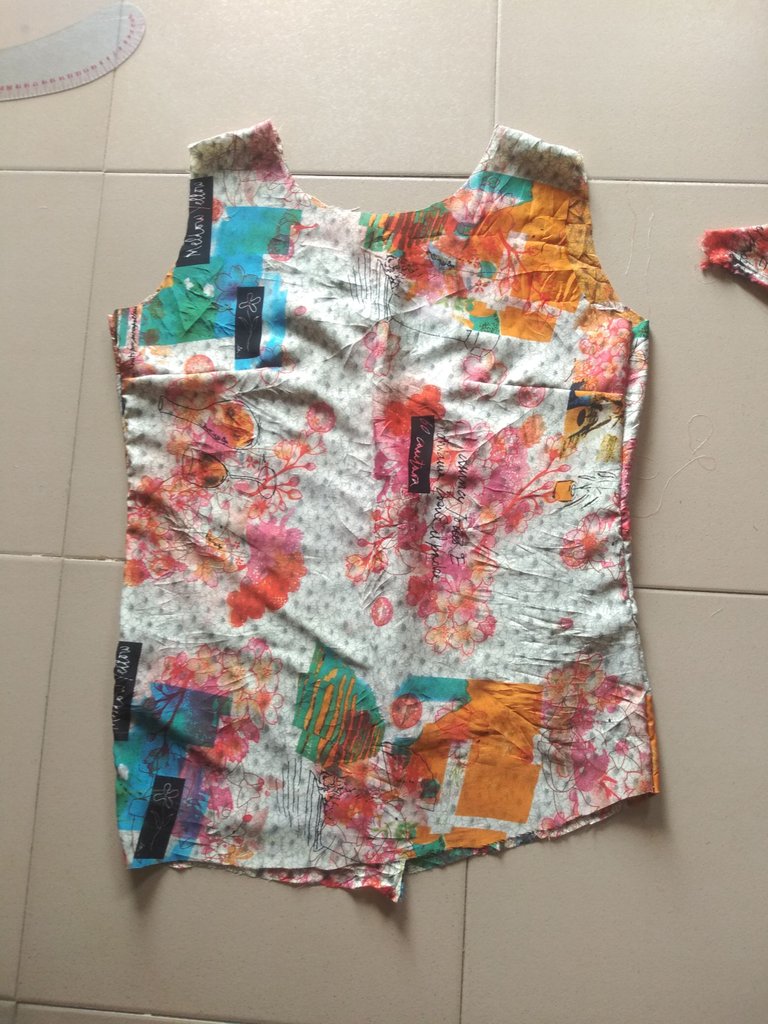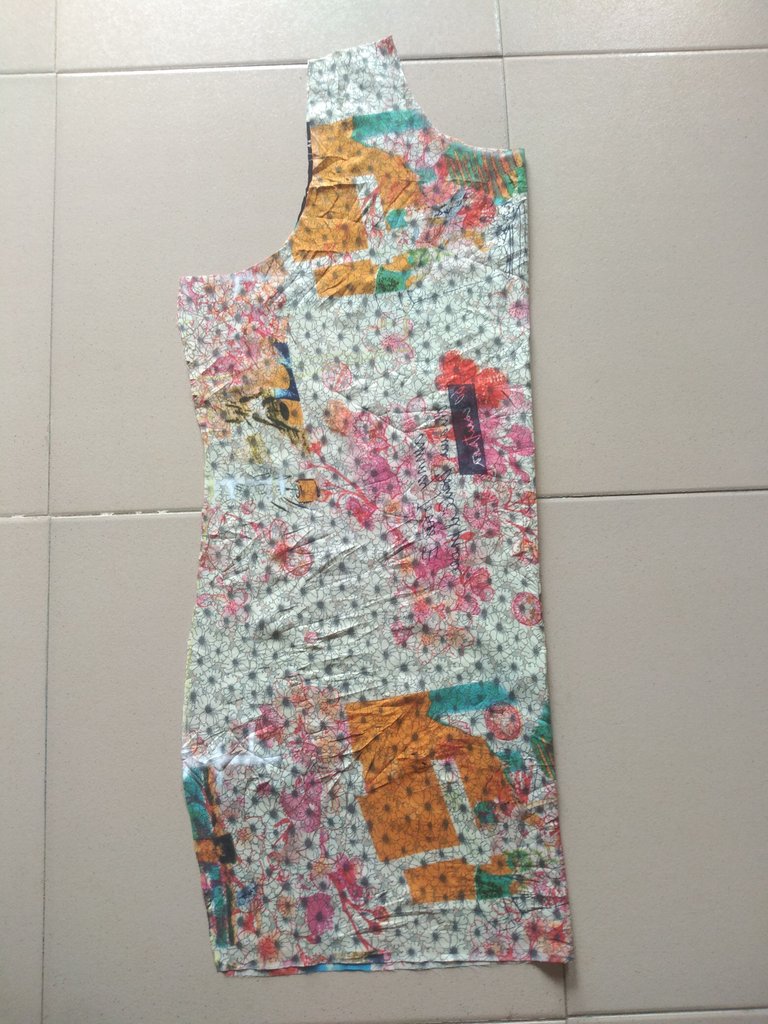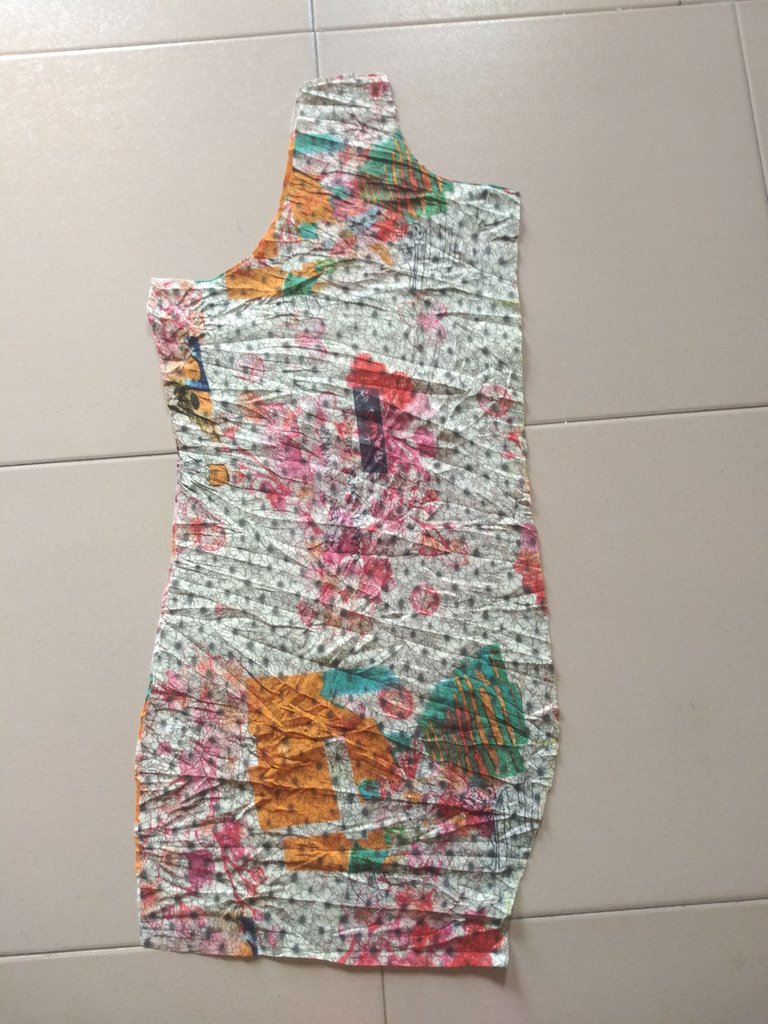 The remaining fabric was used to cut out 10" length to make gathered ruffles with the hip measurement x3, while the other was made with 6" length of same hip measurement x3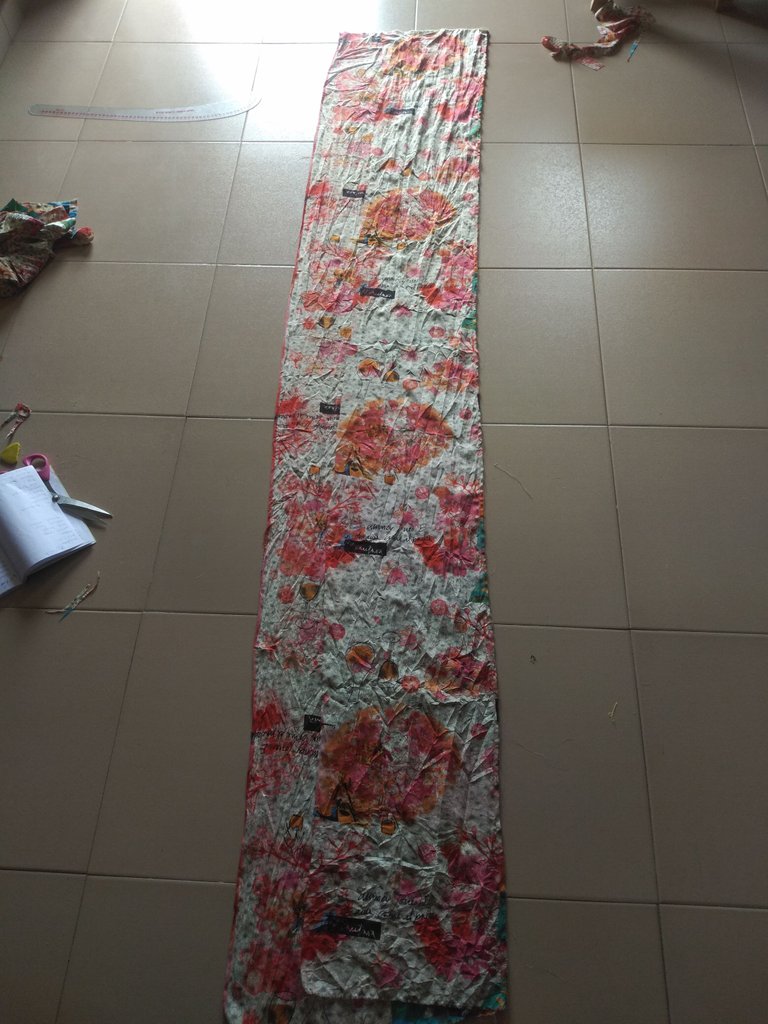 It was gathered on the hip line and I have this after sewing the ruffles on the gown.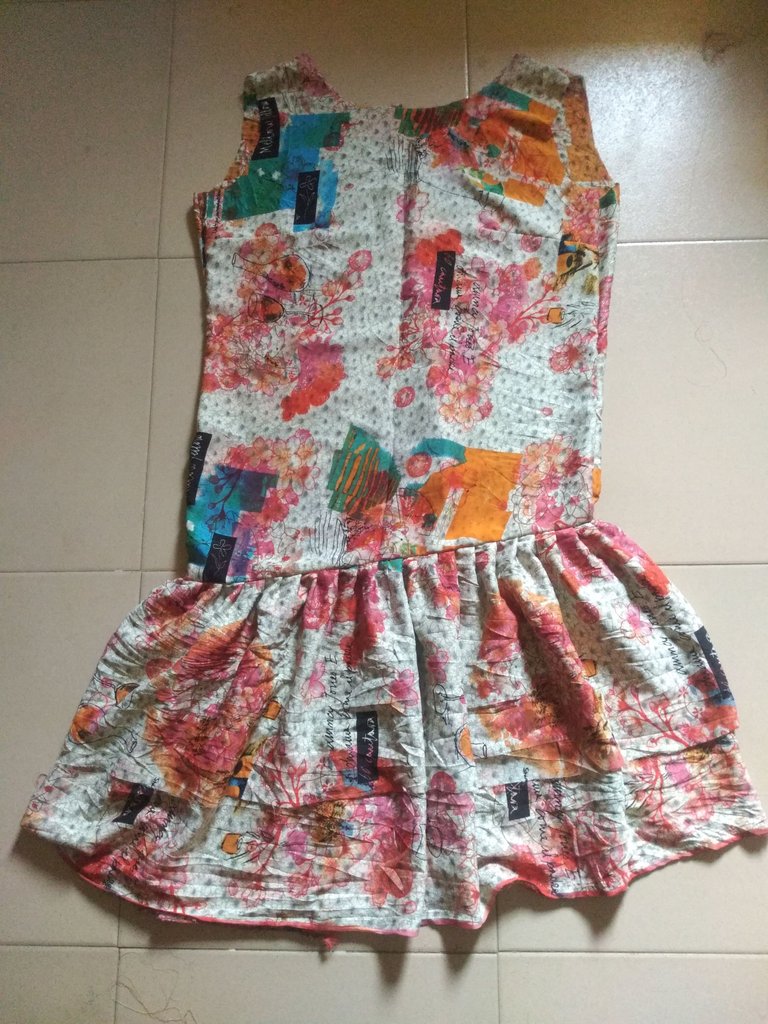 Finally, I cut out a basic sleeve with the remaining fabric to complete the gown and also added a matching colour zipper at the back.
This is the outcome and complete gown I made for my neighbour.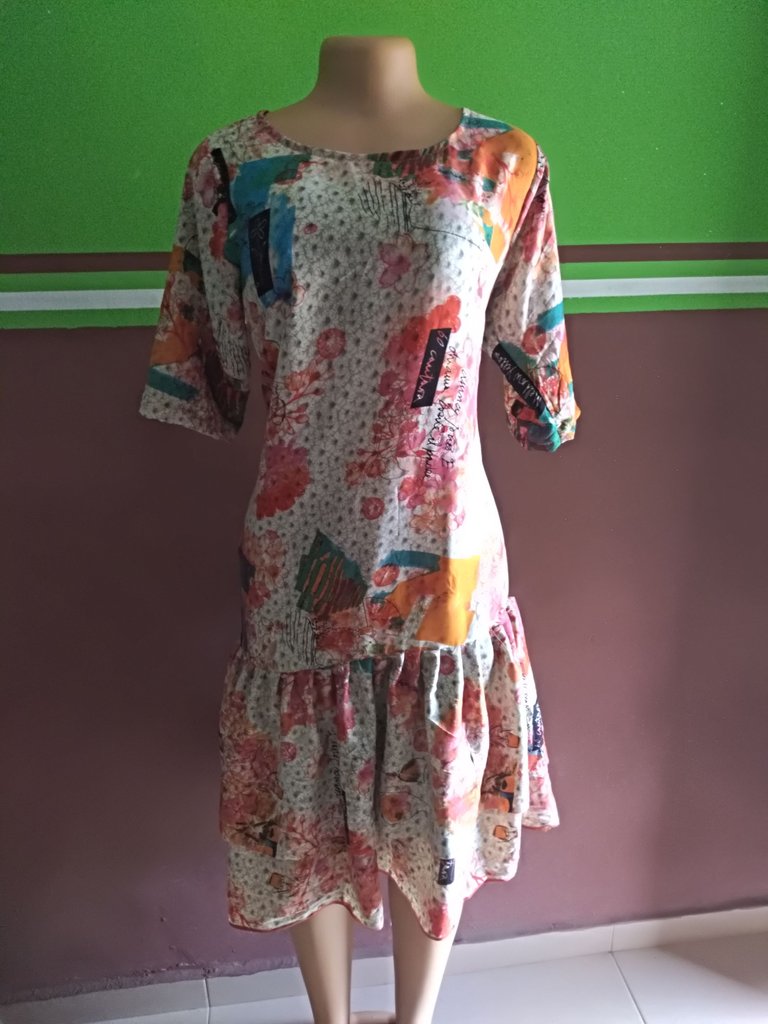 It was delivered to her and she was happy with what I made for her as she was looking so beautiful in it.
Thanks for viewing my post, do have a great day and stay safe.
---
---