Making a top for my nephew // trying out what I've learnt so far within a week
Hello everyone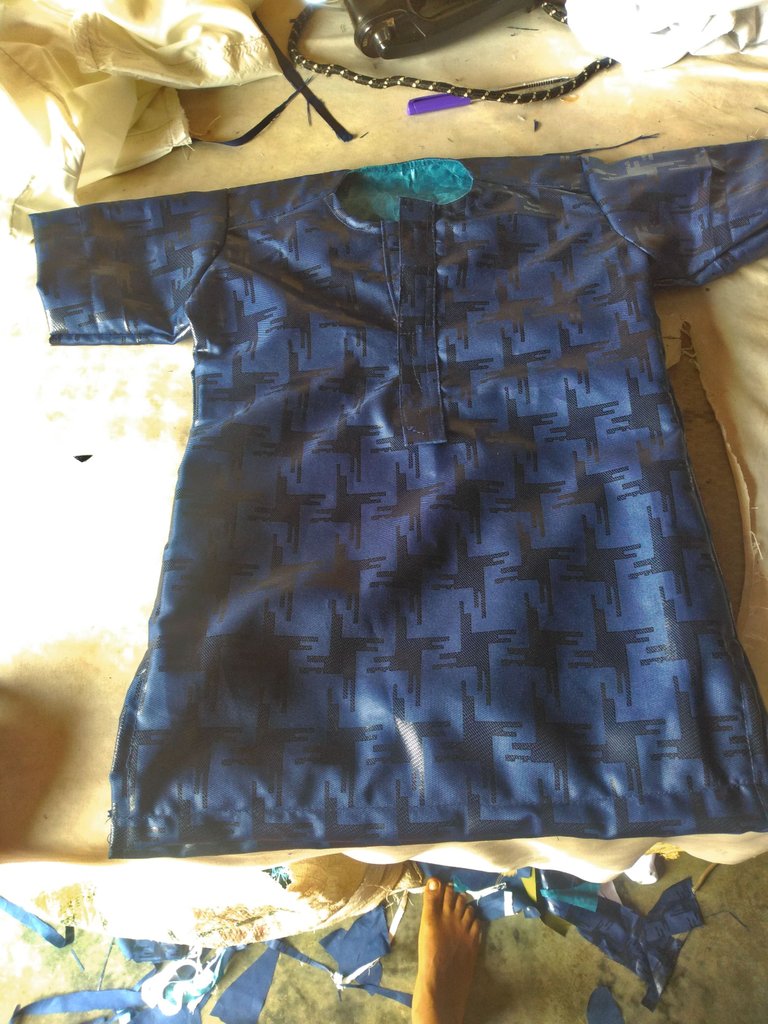 I'm glad to be here today to share with you my recent work on how to sew a male top to try out what I've learnt so far a my new place of work since I began my training.
During the course of last week, I was taught how to cut and sew male senator top, at first, it looks so new to me as the method that was used was way too different from what I used to know, I was taught a simple and easy method though it was free hand method but I find it more simpler and quicker than the pattern method I usually watch online. My boss made clothes for his clients while I watch how the cutting was done.
At the early hours of today, I had to get up to prepare to resume work early, last week, I was told to come with a fabric to come and sew what I've learnt so far as my project for the week, so this morning, I went with some left over fabric to make a top for my little nephew.
While cutting, my boss was there watching to correct any little mistake but do his surprise, the cutting was done perfectly with just correction at the neckline where I was told to make sure I curve the neckline properly which later did as soon as I was told.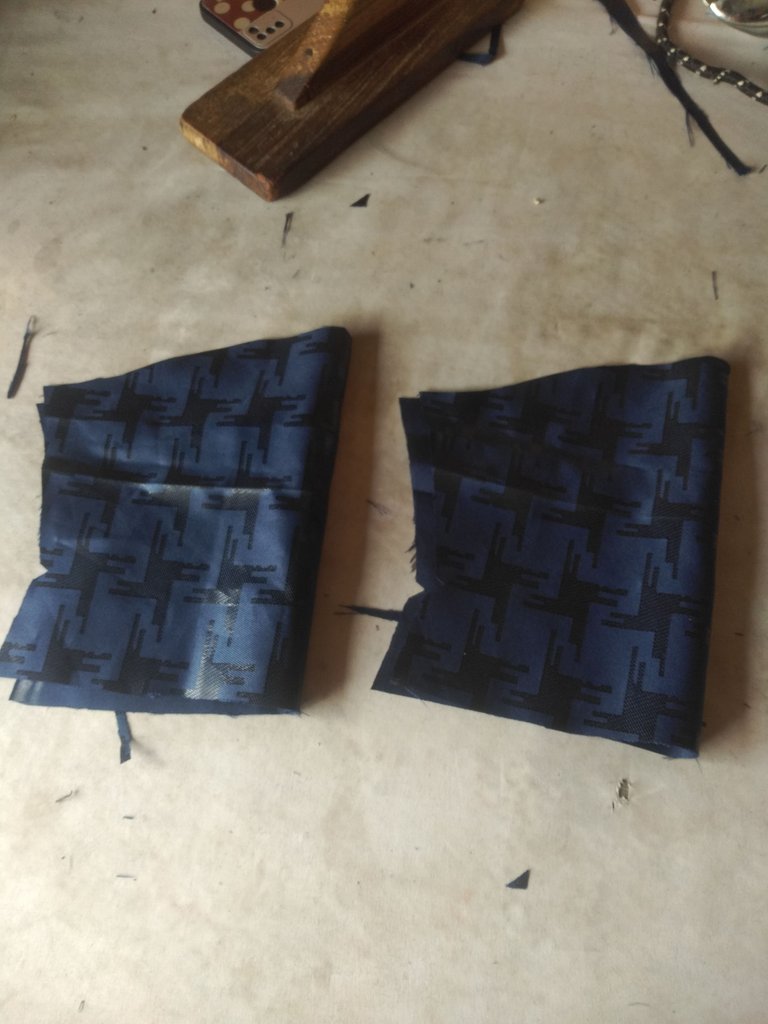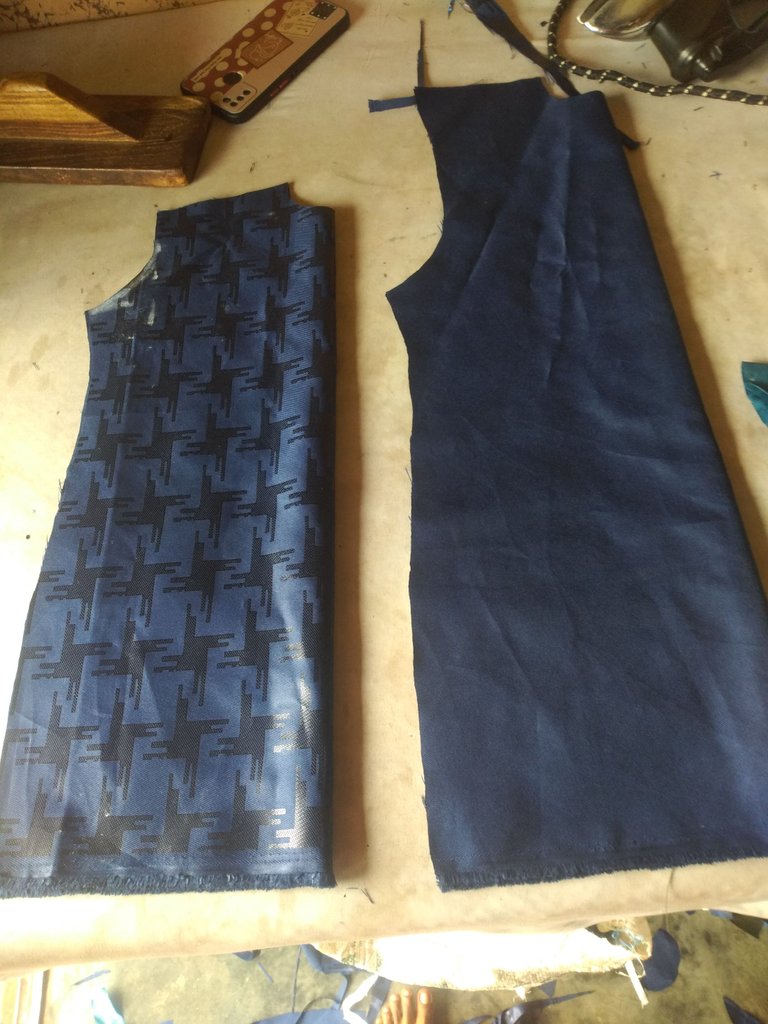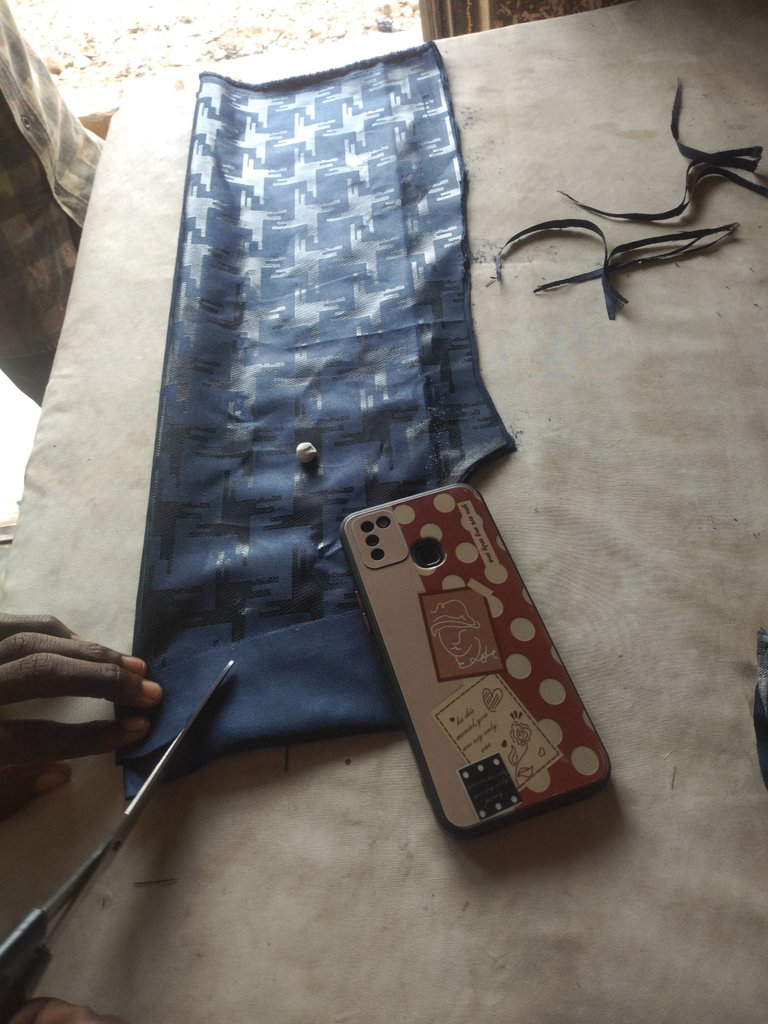 After the cutting section was completed, I took the pieces to the sewing machine and sew all the pieces together as seen below.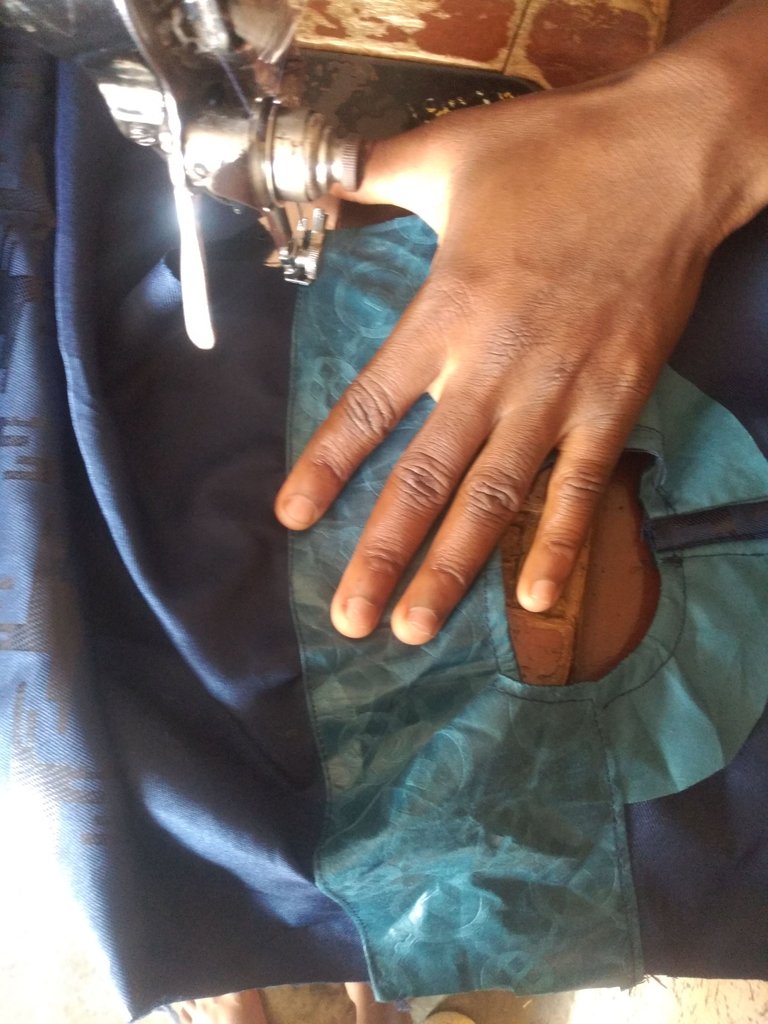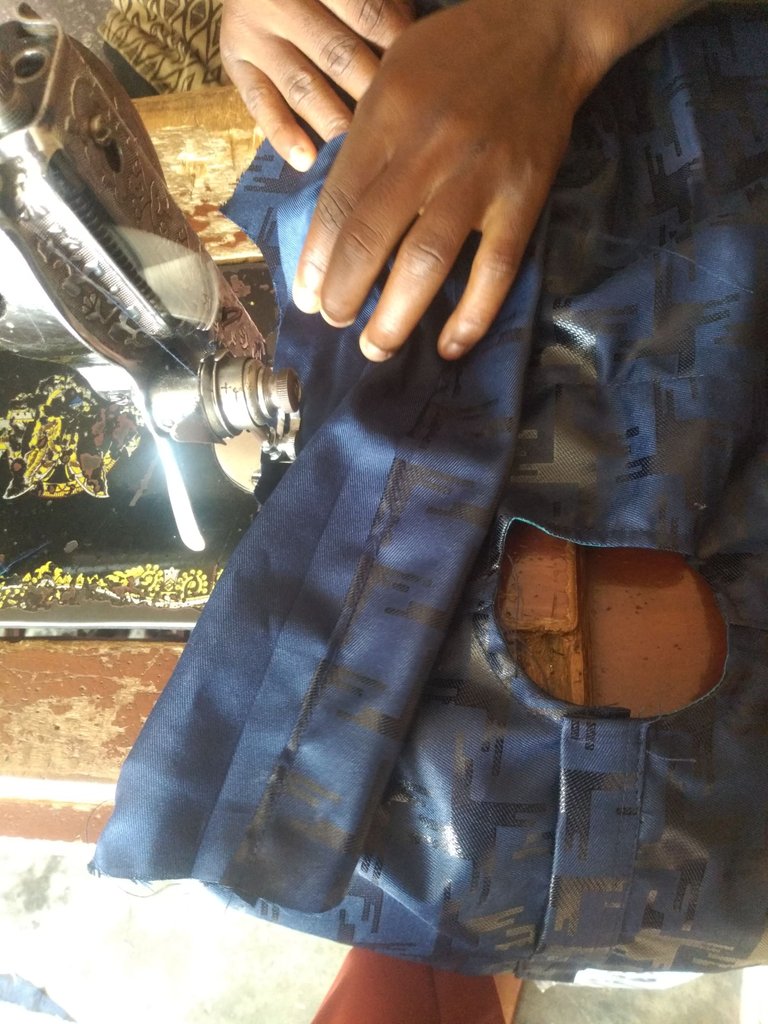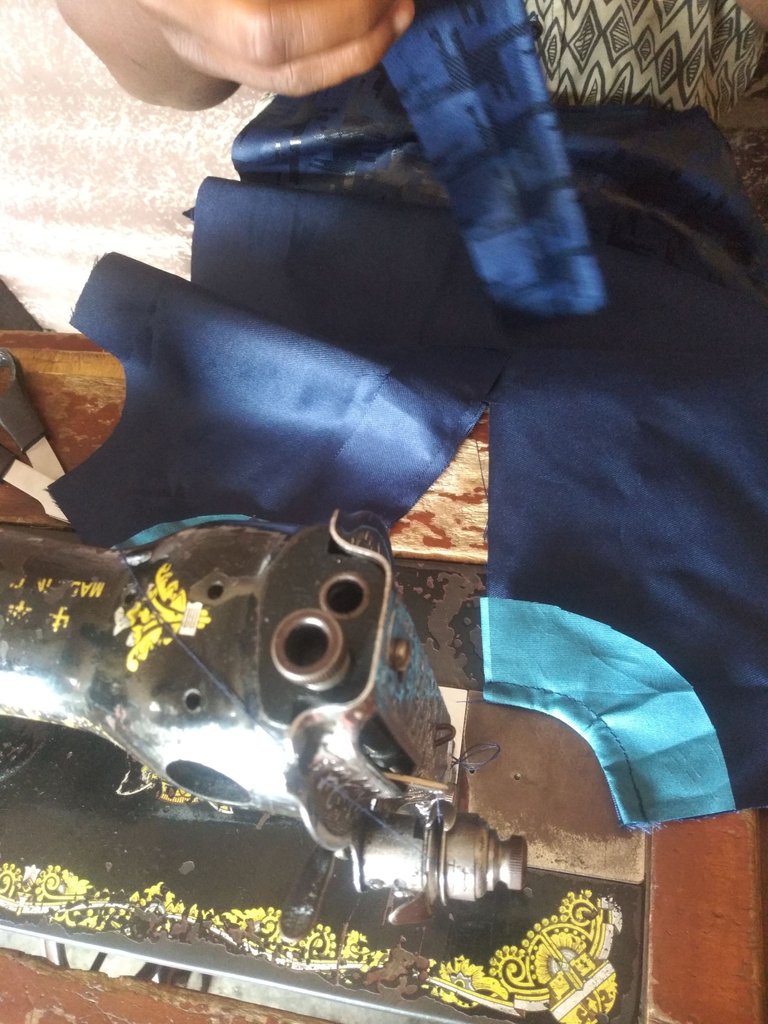 The sewing process took me longer than expected at some point I was confused but asked for help from my senior colleague to put me through which he did. Finally, we were able to get this done.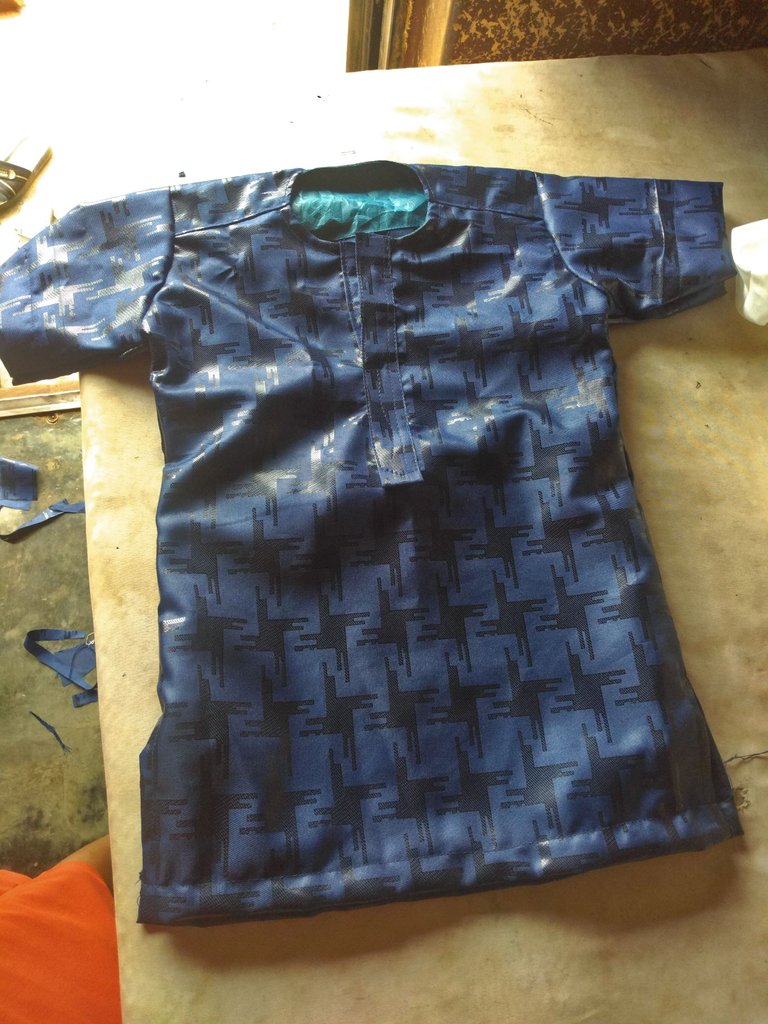 I still have some left over fabric which I will use to make a short for my nephew to make a complete outfit.
This is what I was able to do today, see you in my next post.
---
---