My first attempt on how to make iro (wrapper) lace with satin as lining
Hello everyone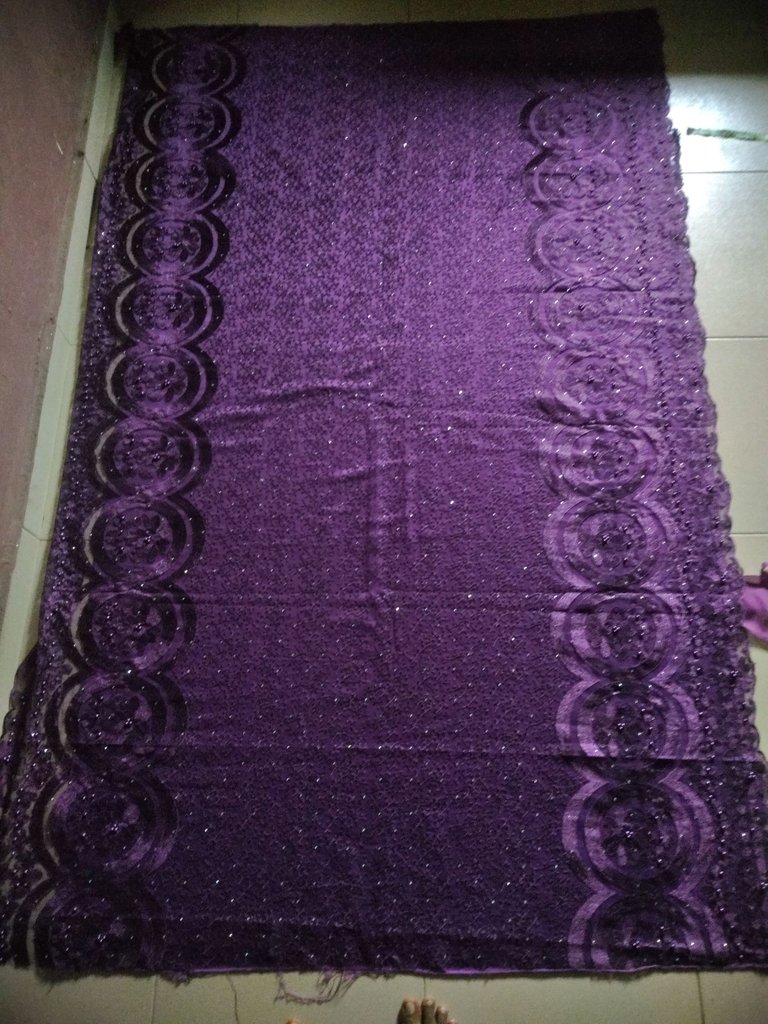 A beautiful morning and happy Sunday to you all on this lovely Sunday morning, I hope you all are doing great, for me here, the weather is so cold as it has been raining since early hour of dawn, at this time, it's still raining that I have to cover myself with my duvet to keep warm 😀😀😀😀😀
Today I will be sharing with you the making of an iro (wrapper) with lace fabric, this is my first attempt of making such since I started sewing, though I see people wearing it but I have never tried it before, I don't wear it as it is mostly worn my married women, though some single ladies sometimes wear it depending on their environment as for me, I don't like it at all maybe it's because I don't know how to tie it like someone told me sometimes ago that I will eventually like it when I'm married, I told her that even when I'm married, I don't think I will have it among my outfit.
Sometimes, somethings looks so difficult but when you give it a try, it looks so simple while sometimes, it's the other way round.
I was given this fabric to make iro and blouse, to make that, I have to start by making the iro first before using the remaining fabric to make the blouse, to make the iro, I had to call a friend to explain to me which she did but for clarification, I had to go online and watch some videos on how to cut and sew iro with lace fabric and fully lined with satin material.
After watching the video, I proceeded into making mine with the lace fabric, though cutting the iro was not the issue but how to fully lined it with satin and rope like at the back to tie was the challenge. With the understanding gotten from the video, I was able to make this.
First, I cut out 2yard and 9"of the lace fabric then placed it on the satin I intend to use and cut out same but with reduction of about 10" at the full length.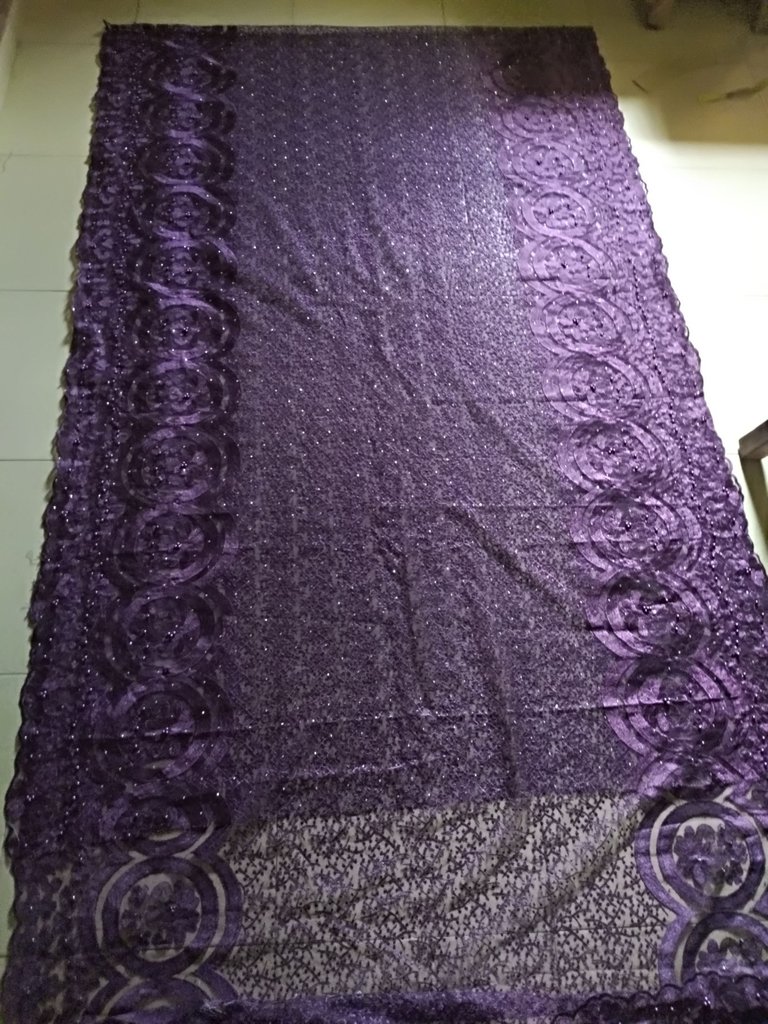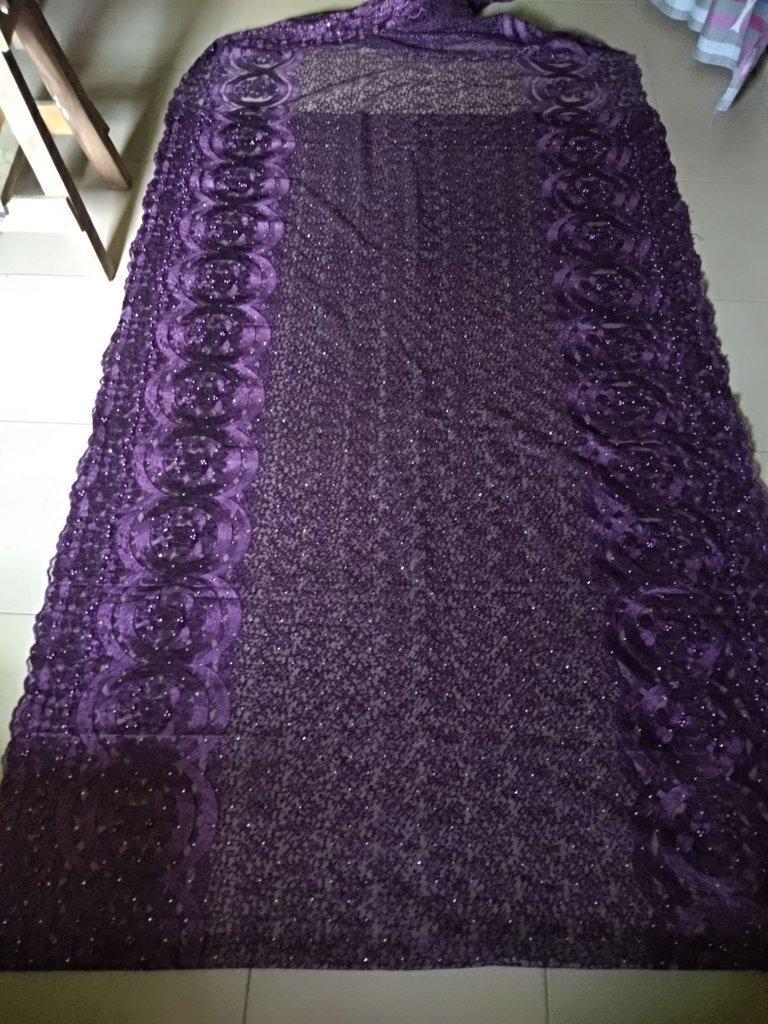 After cutting it out, I folded the hem of the satin and sew it inward, then I cut out a long strip from the satin to make a rope and sew it to the two edges of the lace.
Finally, I sew the satin on the wrapper and that was all, I never imagined it will be as simple as this until I gave it a try.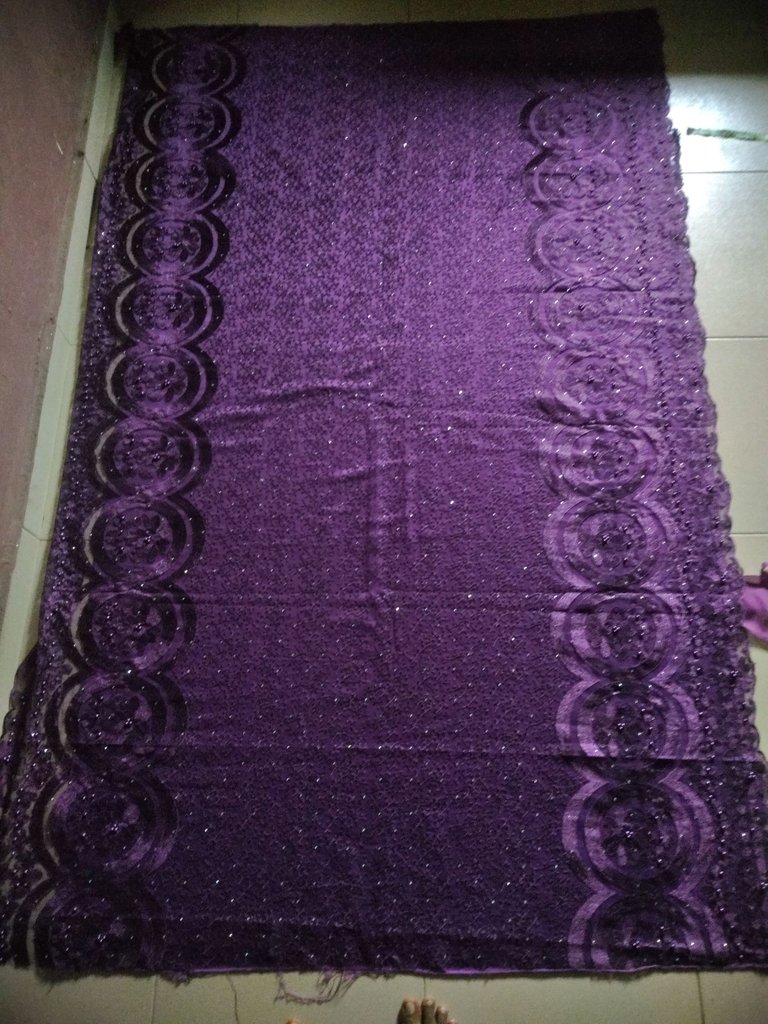 The complete outfit will be posted as soon as I'm through with the blouse.
Thanks for reading through my post, enjoy this beautiful day and have fun.
---
---