Skill acquisitions // my enrolment as an apprenticeship on how to sew male outfit
Hello everyone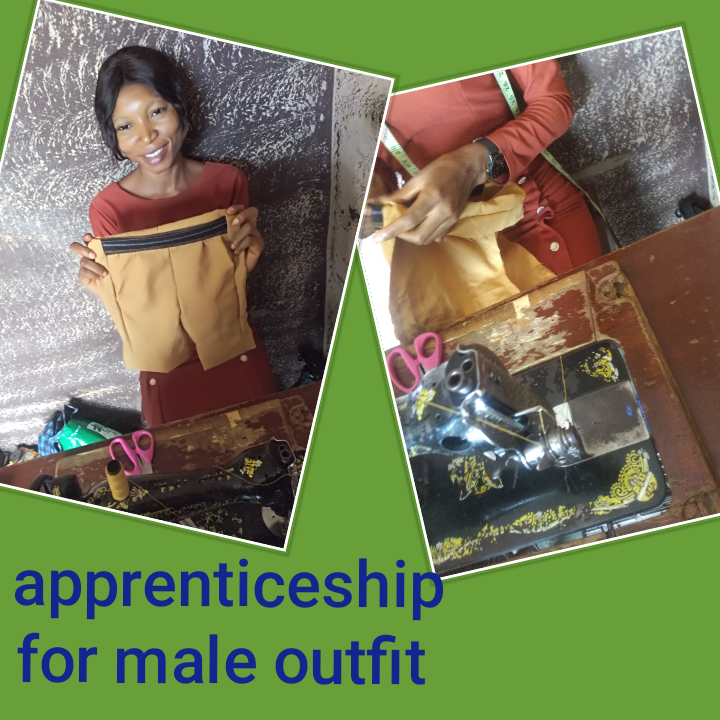 A beautiful morning and happy new week to you all on this beautiful Monday morning, I hope you all are doing great, for me, I am not doing bad at all, it's another great week and I believe we all are set to make maximum use of opportunity set before us without regret at the end of the week. My advice is, stay focus and never relent, you will achieve that goal of yours.
For sometime now, I have developed interest in making male outfits, but I was thinking of the time to spare to go and enrol for that since I know it will be time consuming, the thought kept running through my mind and it got worse when some people around me wanted to make family outfit and they asked if I sew male outfit but I told them no and the woman said, it would have been great if I know how to sew male outfit too, that struck me and the thought kept coming, I decided to look for a place no too far from me so that I can be learning and also have time to do my own work.
In my search to find a place to learn how to sew, I found a place and when I got there, I was told the guy is a student and doesn't come to shop regularly, he only comes when he has work to do then I went to another place but the payment was on the high side. I finally, I got to a place not far from my house and I explained to the guy what I came for, he was so happy and welcome me, after our discussions, I told him I will resume on 1st of August which I did after paying him for the form and other things.
I resumed on 1st of August and work began.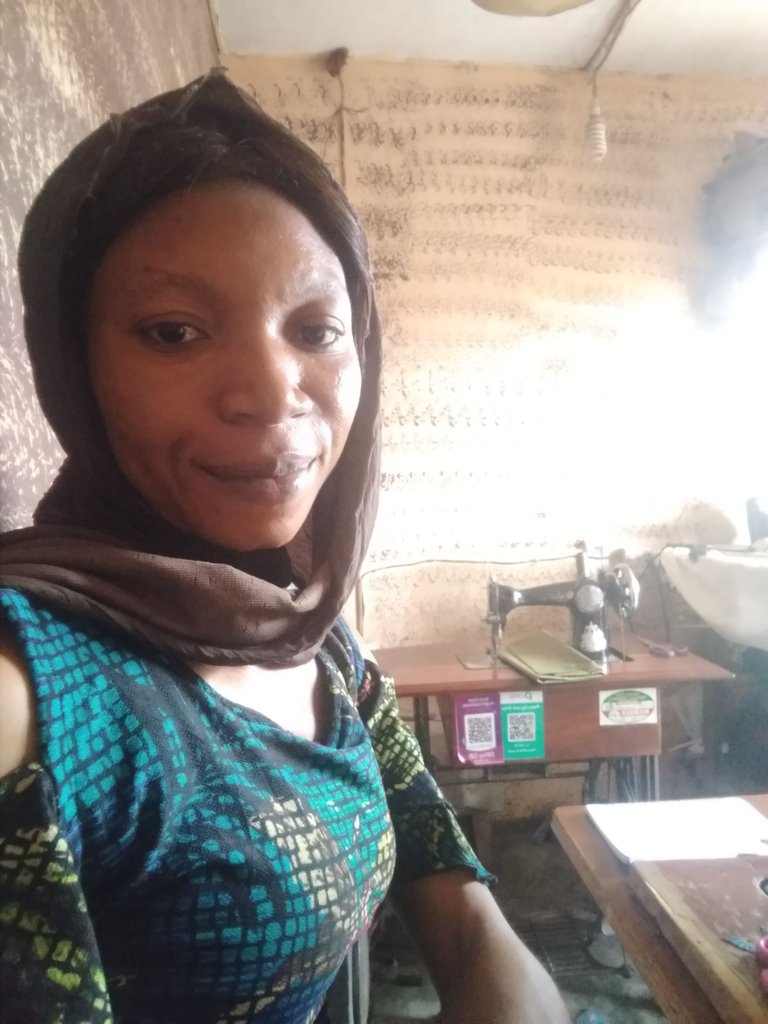 My first day at work, my boss made an outfit for his client and while cutting, he explained what he was cutting to me, after he was through, he gave the pieces to my senior to sew, coz I met two guys there who were also learning.
On day two, my boss explained to me how to cut a short with side pocket and gave me a left over fabric to cut what he has explained to me which I did with his guidance, work was going on subsequently until Friday when I was asked to make a short for a little boy.
I was given a piece of left over fabric and I cut out the short myself following what my boss thought me, after cutting my boss was impressed and asked me to go ahead and sew it.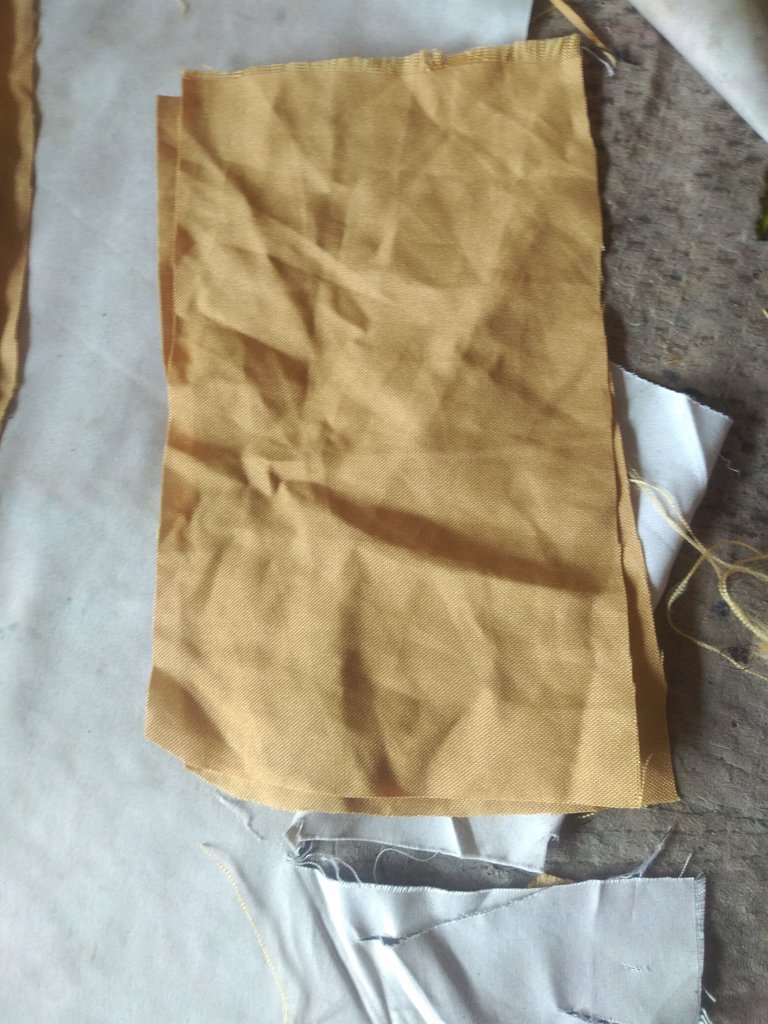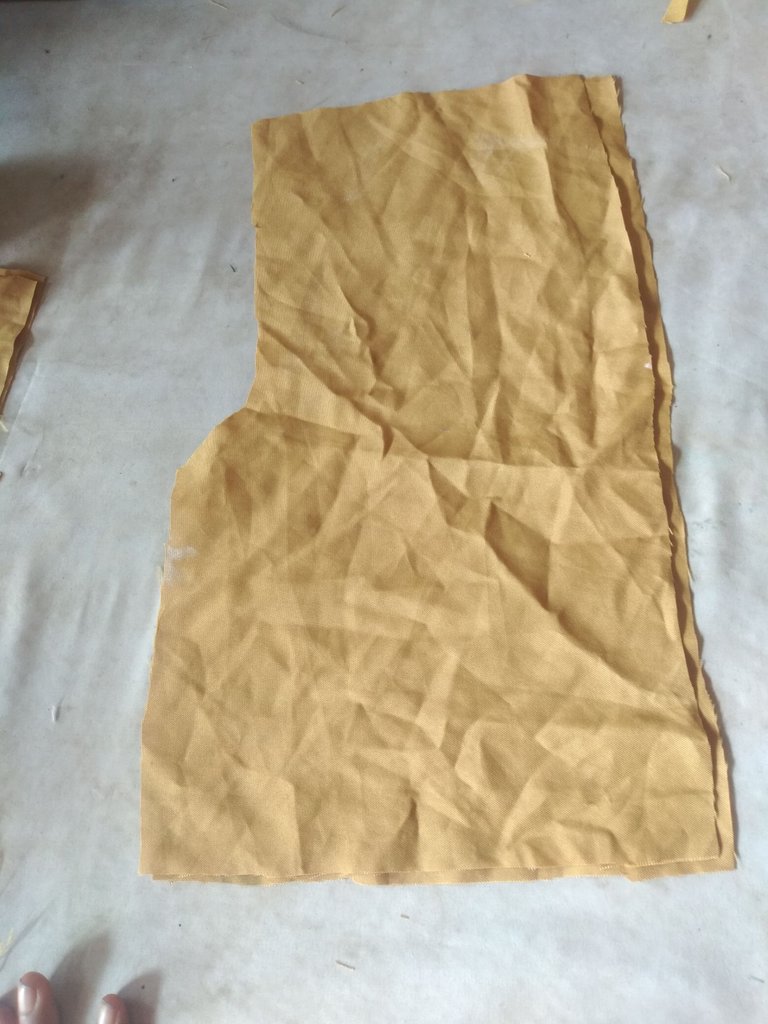 The pieces I cut out were taken to the sewing machine to sew what I cut out.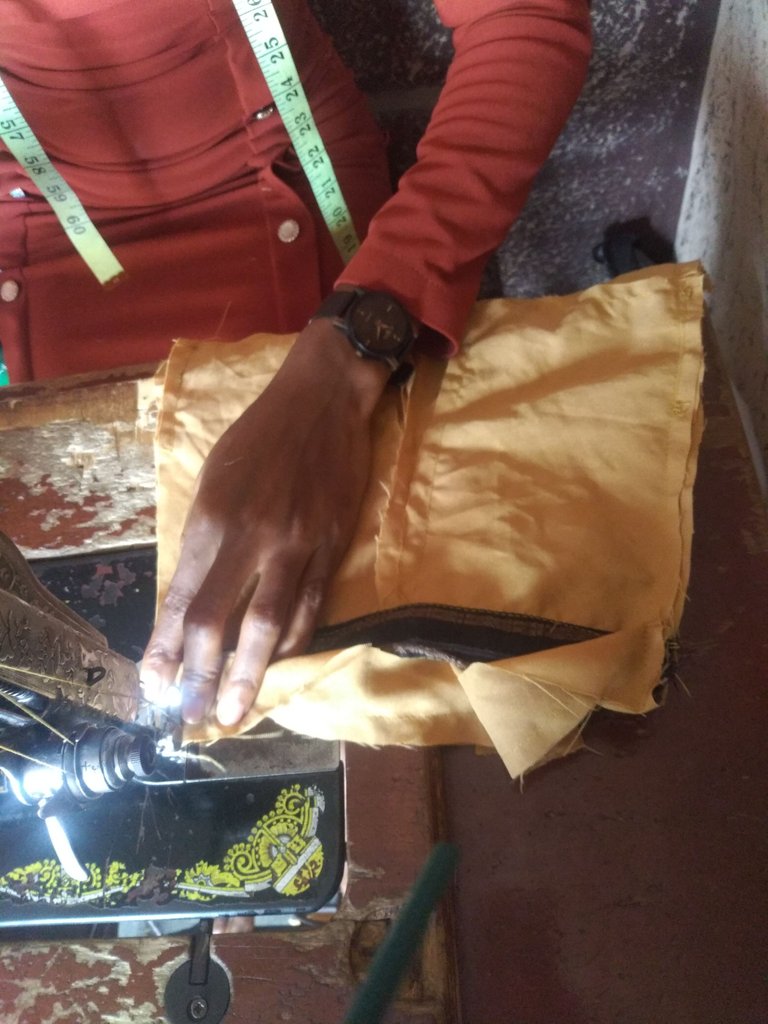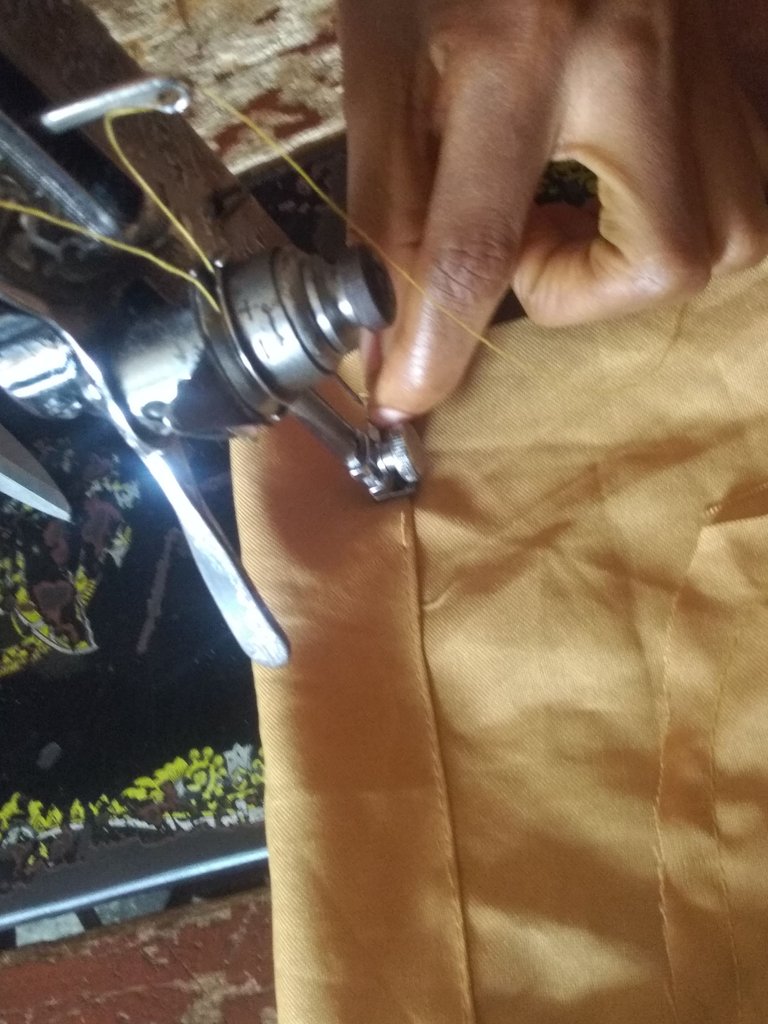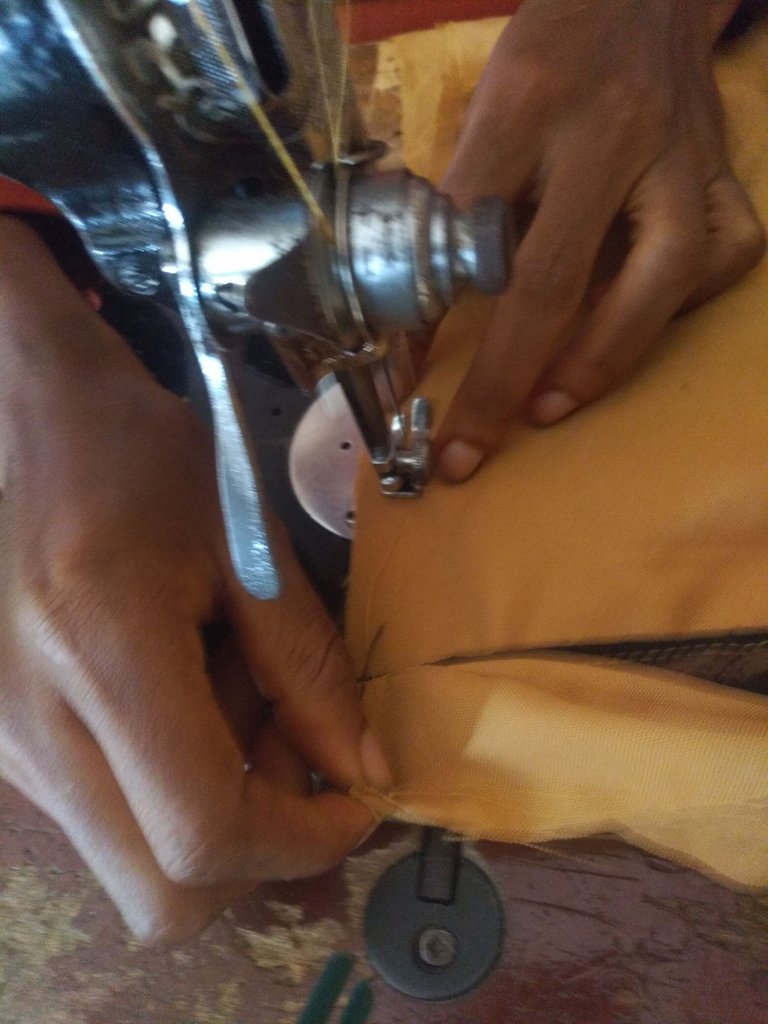 After sewing the short with waist band and elastic band at the back, my boss was impressed at my first attempt and commended me for the outcome, he also advised that I stay focused that in a short while, I will learn fast and be very good.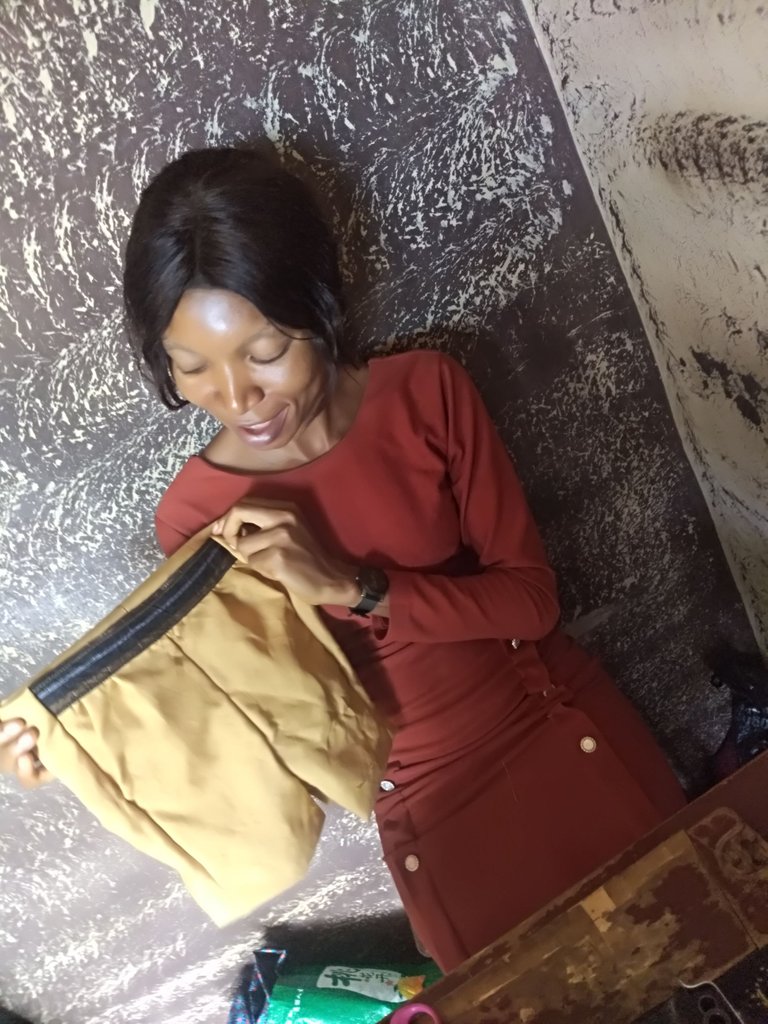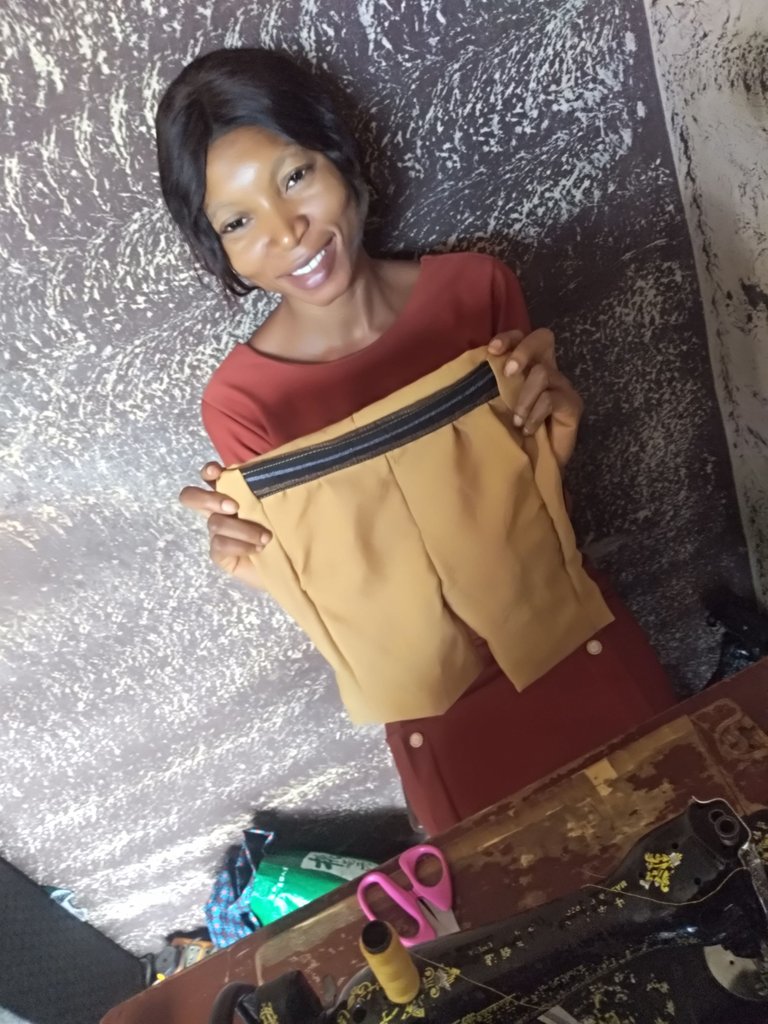 I am glad I'm able to start this now and I'm so sure I will learn fast and sew for other people too, thank God I have creative minds here to learn from like @smilestitches who through their work and blog, I will be able to learn new things.
Thanks so much for reading through, as I bring you my creativity on male and female outfits in my subsequent post. Do have a great day.
---
---