Styling a peplum blouse for my little niece with left over fabric
Hello everyone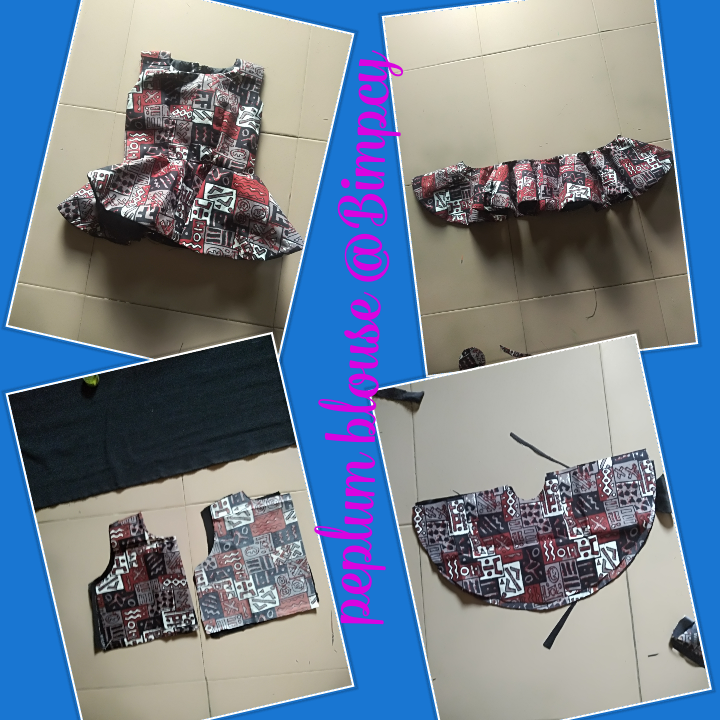 Greetings to all creative hands and needleworker this beautiful day, I believe you all are doing great, it's another lovely day and a great privilege to show you another outfit I made for my little niece.
Sometimes last week, I made a post on how I urgently made a carribean gown for my little nice which she wore on her graduation day, little did I know that I've brought something else upon myself 😁😁😁😁 she was so in love with the dress and after the graduation was over, I went to their house to pay a visit and to also congratulate her on her graduation, immediately she saw me, she ran towards me to gave me a hug and greeted me, she ran inside immediately and brought out this fabric which was a left over from her mummy's fabric and handed it over to me for me to make something nice for her, I told her I will be busy but she pleaded and pleaded until I had no choice than to collect the fabric from her, after staying for a while, I was about leaving when she came to tell me that she will be glad if I can make it for her to wear to church on Sunday, I smiled and left.
For me to make my little niece happy and to meet up with her delivery date, immediately I got home, I took the 1yard left over fabric and cut out a 720° flare and a basic bodice with normal dart to make a peplum blouse for her.
The making
I used her waist measurement to cut out 720° flare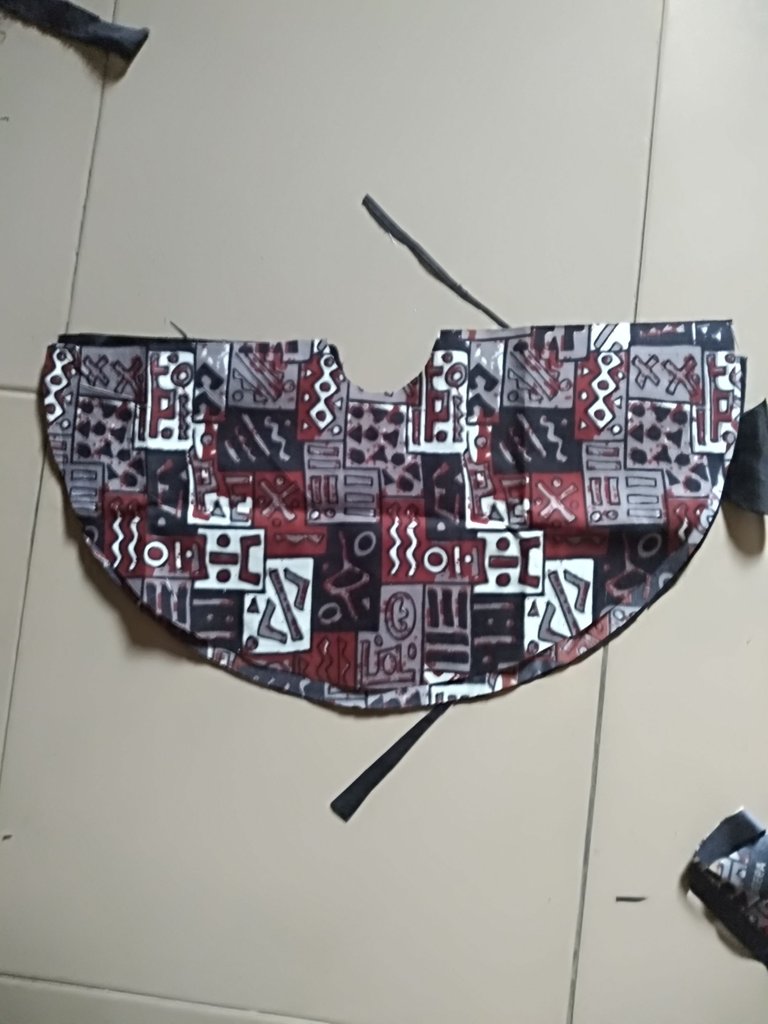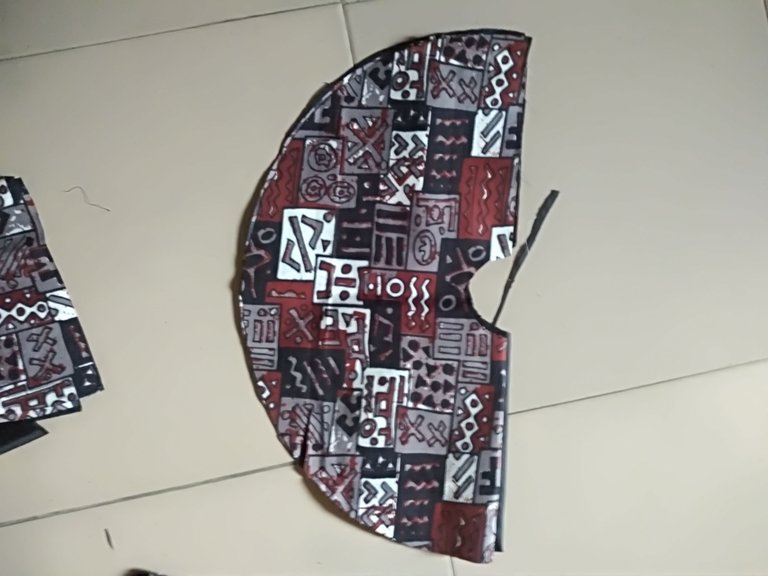 The remaining fabric was used to cut out the upper bodice using the upper bodice measurement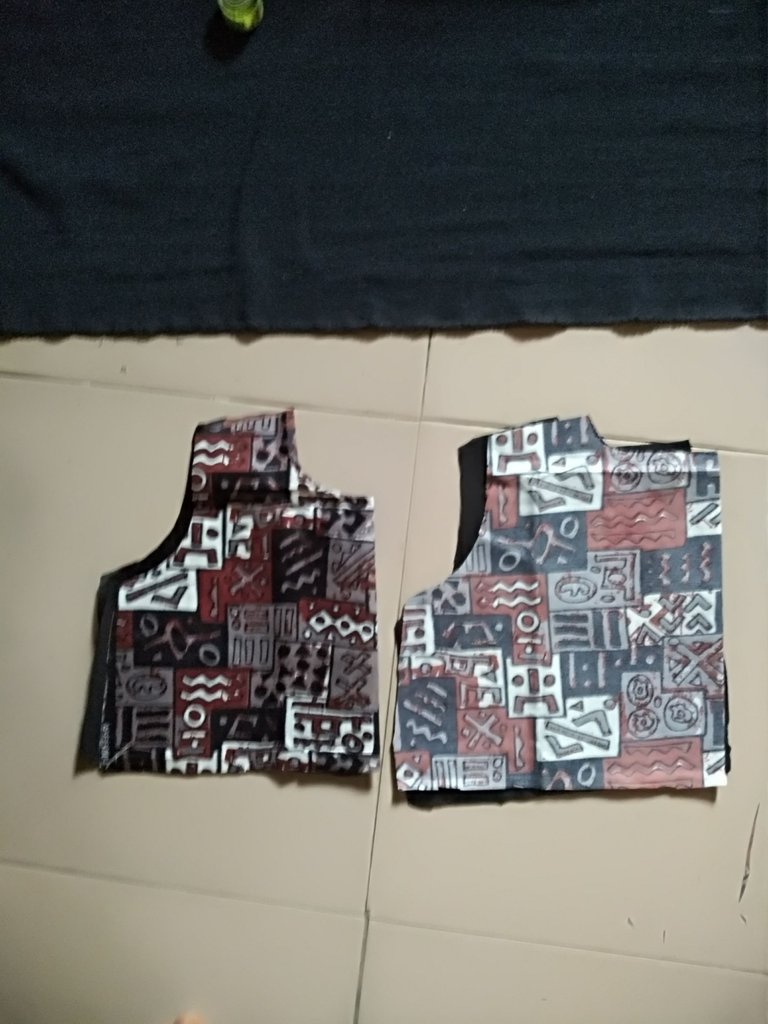 I cut out lining for every pieces to turn it inside out and to give me a neat finishing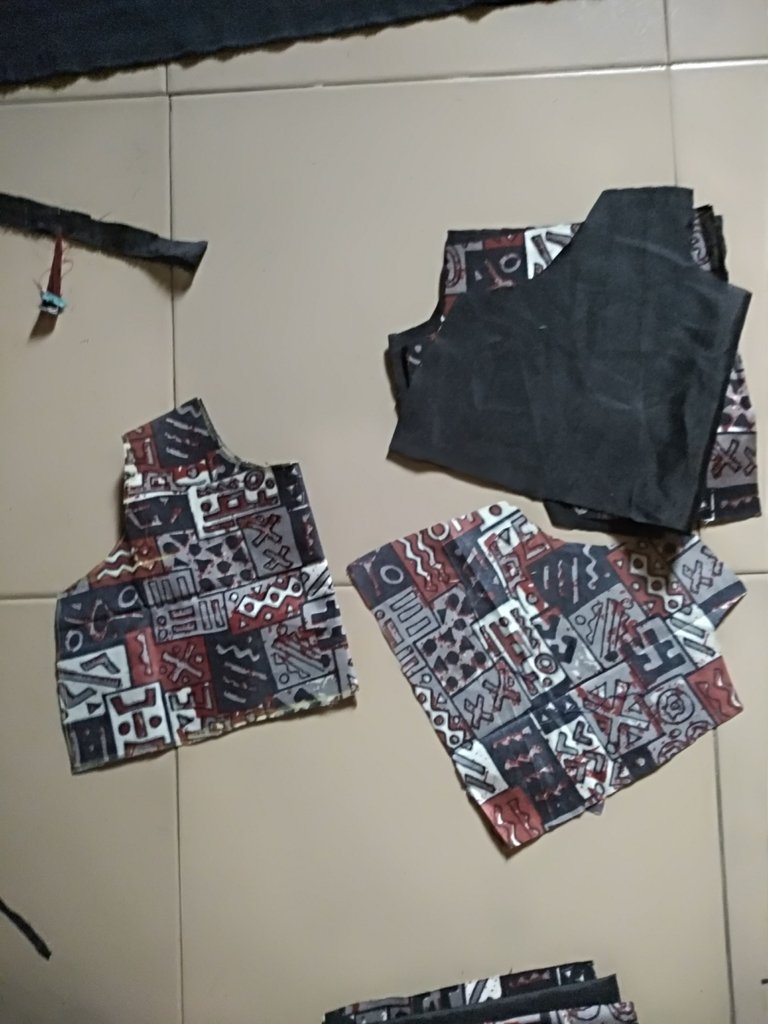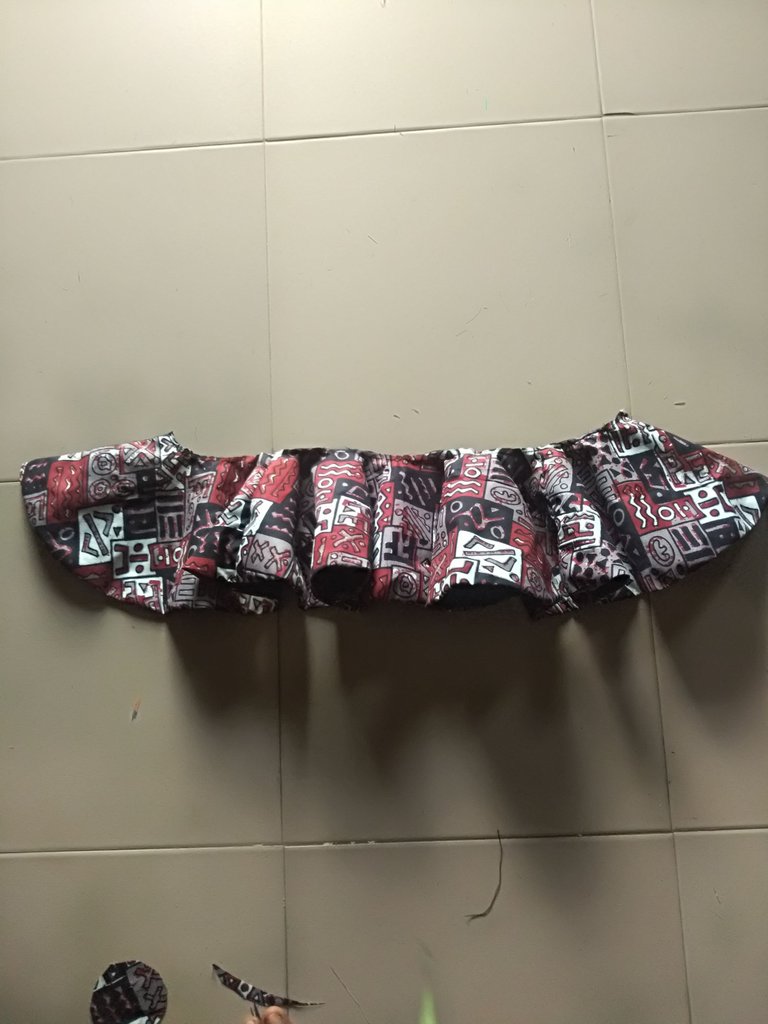 The upper bodice and the flare were sewn together and finally I have this beautiful peplum blouse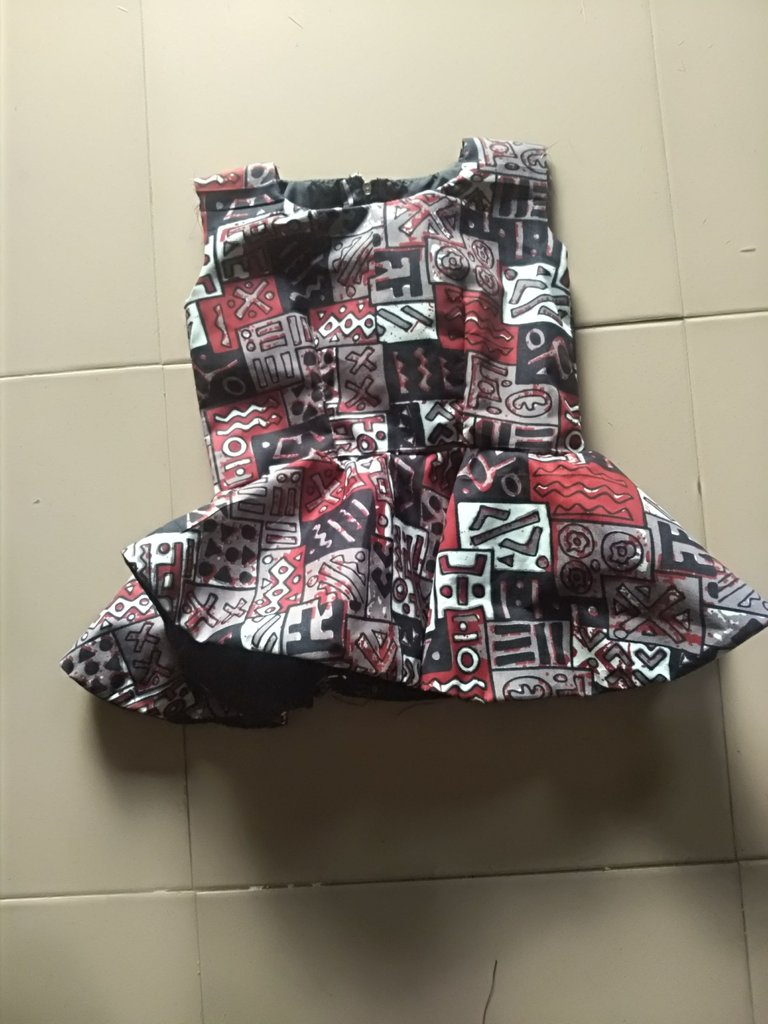 All these were successfully done but I'm left with the sleeves as I have exhausted all the fabric. It's either I make it sleeveless or I look for another material to make the sleeves, this is how far I've gone and I'm sure I will get it completed and delivered to my niece before Sunday as clearly stated 😁😁😁😁.
Thanks for always having me and for your support, have a stress free day and stay safe.
---
---