This is another pattern fabric I have to creatively work on to make a unique style
Hello hiveians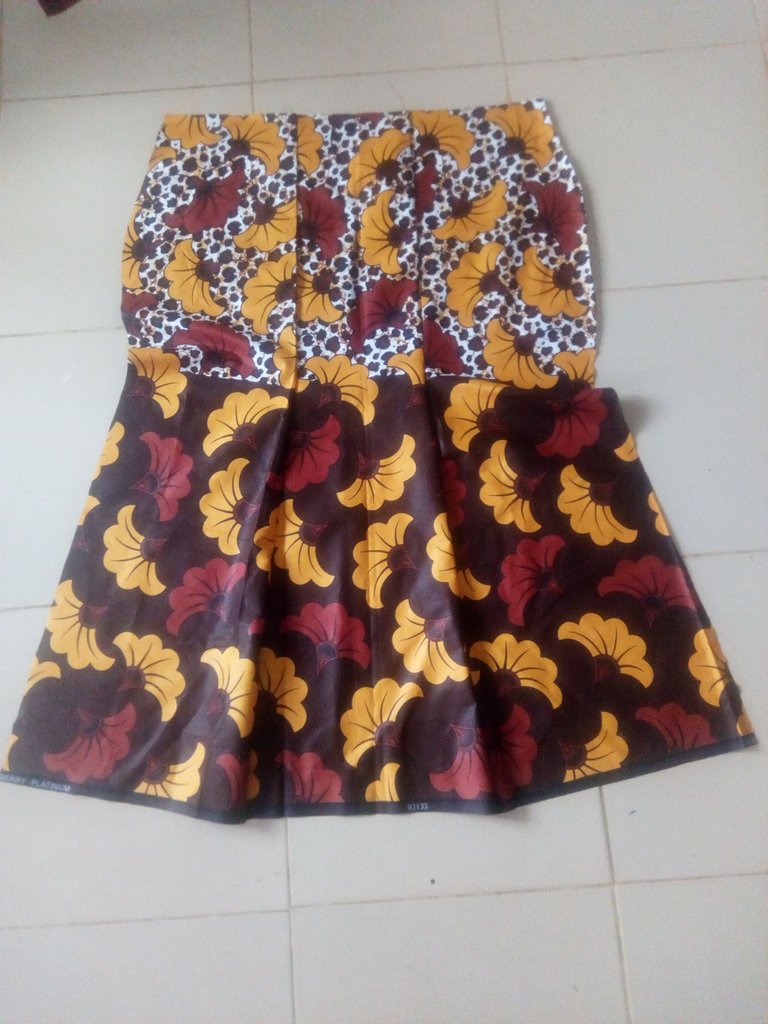 A beautiful morning to you all, it's feels good to have you here this morning, it's just me bringing to you my creative design of what I know how to do best.
Today, I'm here to take you through the cutting and sewing of this six pieces skirt using a fabric with a unique and beautiful pattern on it.
As I always let you know, when given a fabric, the first thing to look out for is the patterns on the fabric, this will enable you know how to cut the fabric to give you a beautiful design after the whole work as been done.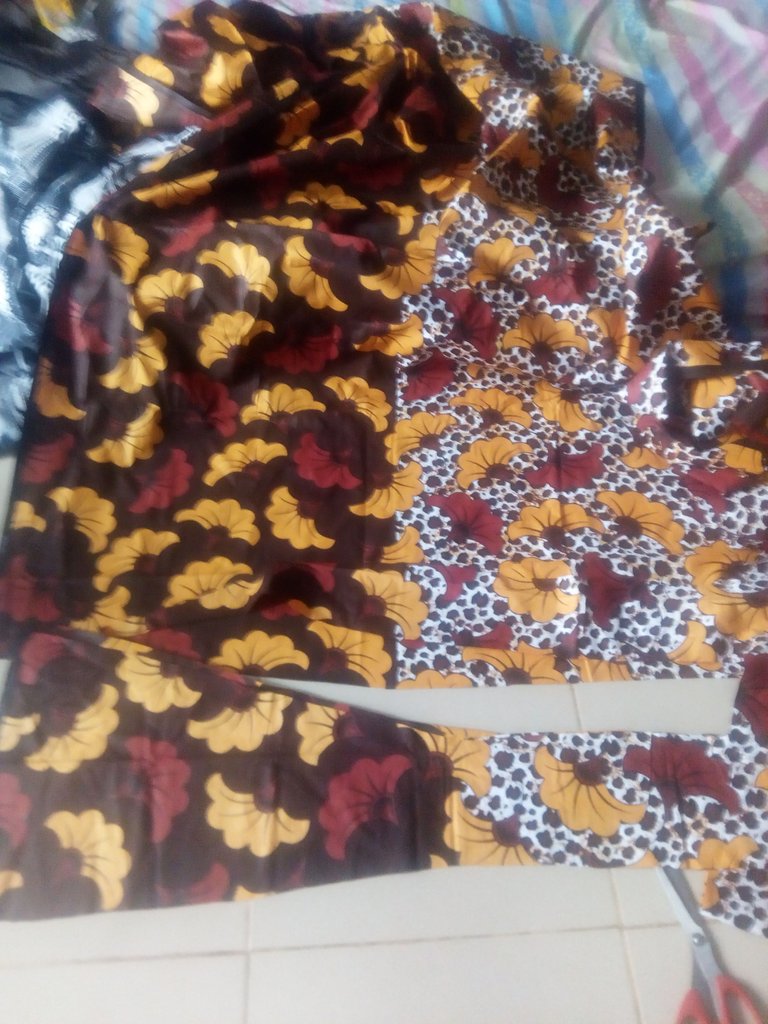 With this fabric, I will be making a skirt and blouse which I have to creatively design it give me a unique and beautiful outcome, so, keep your fingers crossed as I bring to you the whole design here.
As soon as I received the fabric, work commence immediately, I started with the skirt, cutting out a six pieces skirt as requested by my client, in doing that, I make sure the same pattern on the fabric are facing same direction as shown below.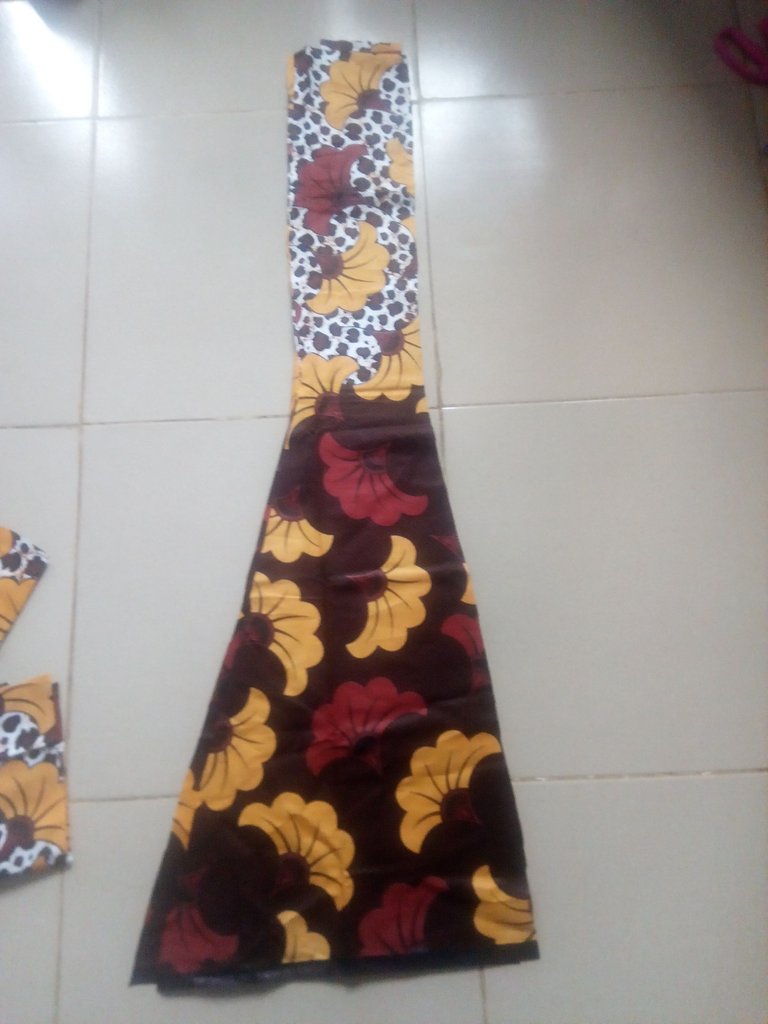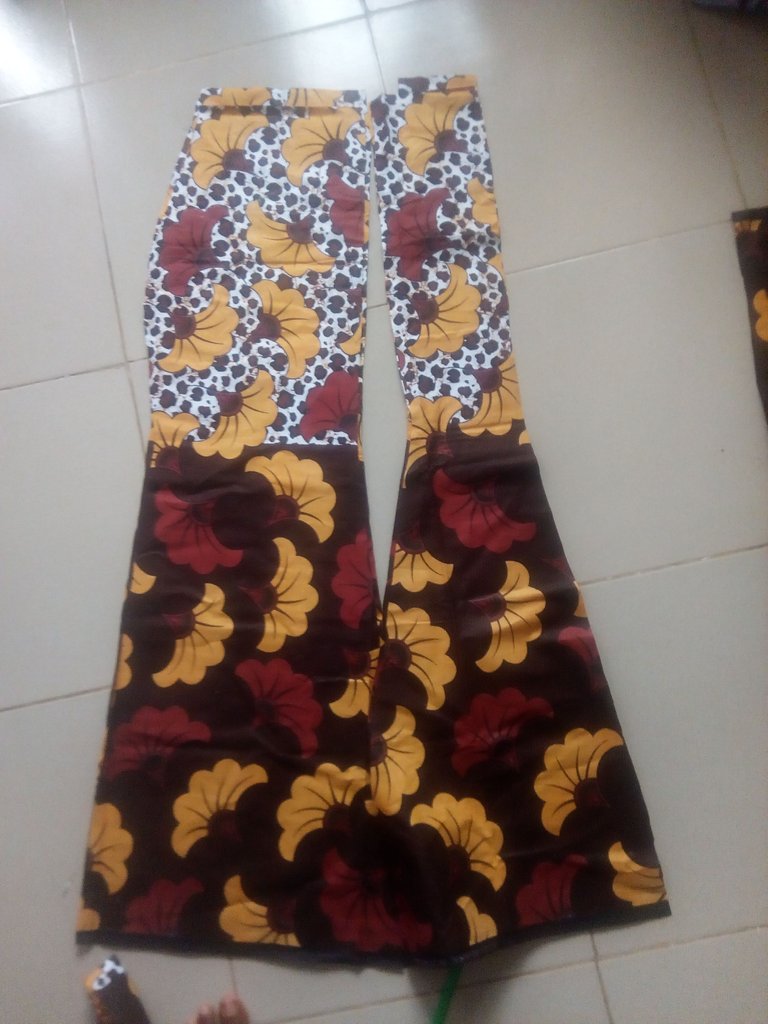 After cutting, the pieces were neatly sewn together, ironed and set aside.
The blouse is where much work is needed which I have to carefully and creatively design, sit back as I bring to you the subsequent progress.
Thanks for viewing my post and for your tireless support, do have a great day.
---
---