WIP challenge #2 // completion of my gown with ruffles sleeves
Hello everyone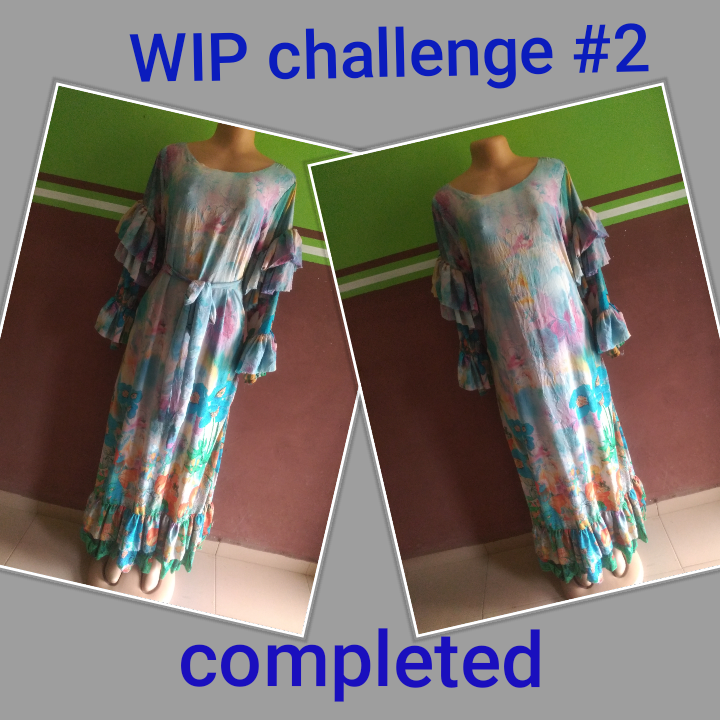 Greetings to you all out there, I believe you are all doing great, I wish you a happy Sunday and a blessed day.
I will be sharing with you my finished WIP project I started last week with a soft fabric I had for a long time, I thought of making something beautiful with it and I came up with this idea, though at first, I didn't know what I was going to make with it when I bought the fabric but during this WIP challenge, I thought I could make something creative from it, and I'm happy to be part of this challenge after several weeks has gone by.
I started by making an A-line gown which I made the post when I started the making, I went further by attaching three tires ruffles to the basic sleeve which gave the gown a unique look after it was sewn to the gown, at first, I made a two tires ruffles but later, I found out it was scanty on the sleeves so I added another tier to make it three tier and it looks so lovely.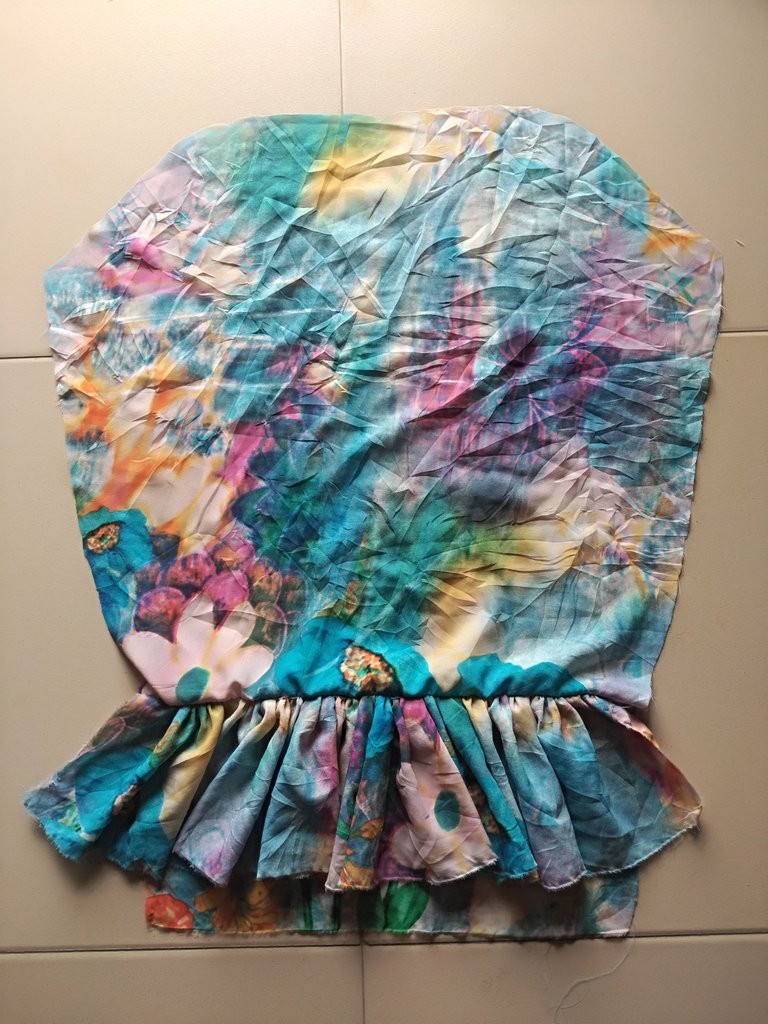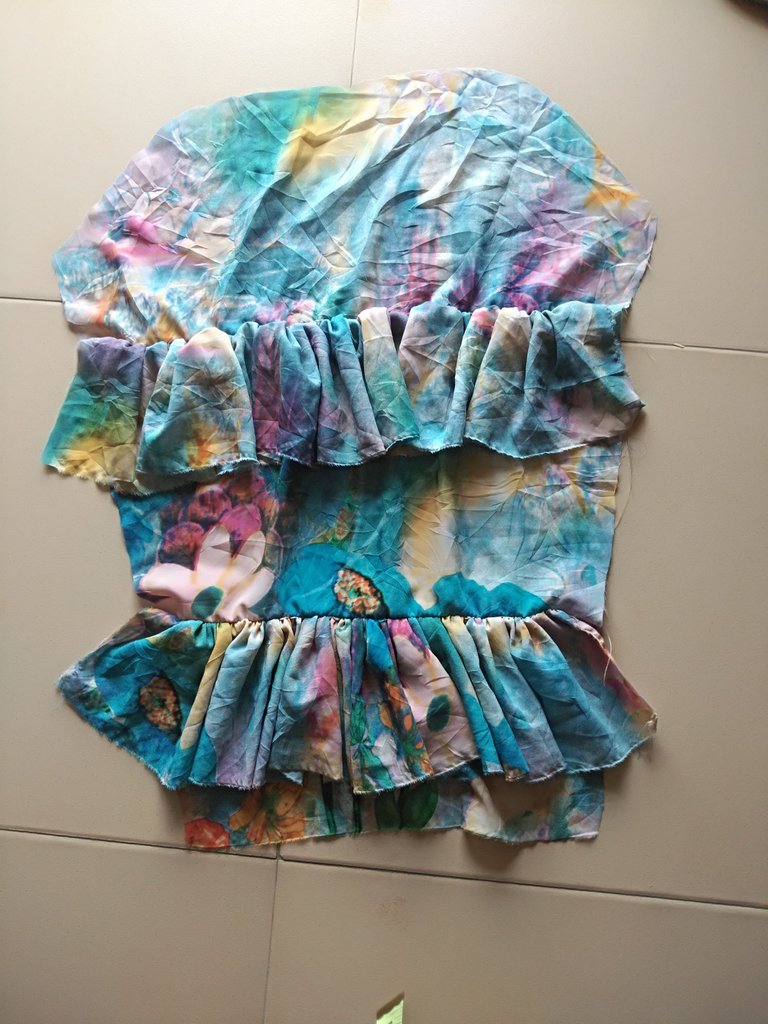 Finally, I piped the neckline of the gown with a bias tape and took it to a place where the hem of the gown which I made a double steps gathered pleat was interlock with an interlocking machine and also the hem of the ruffles too.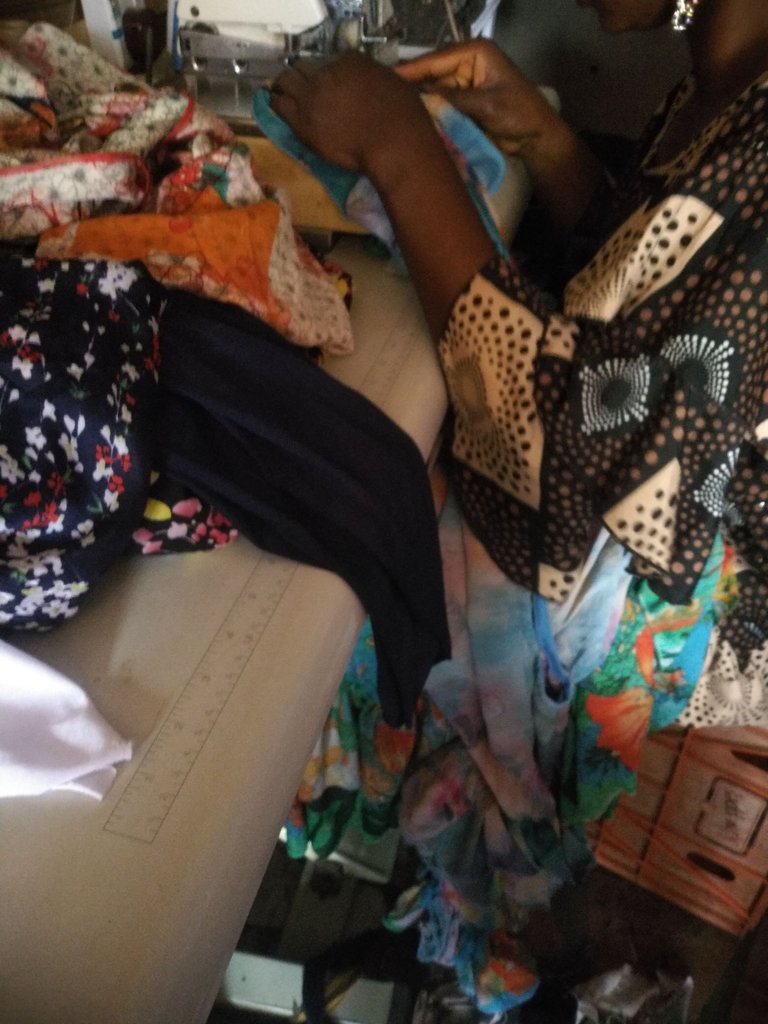 I decided to make a long belt like from the fabric to make the dress fitted if I so wish.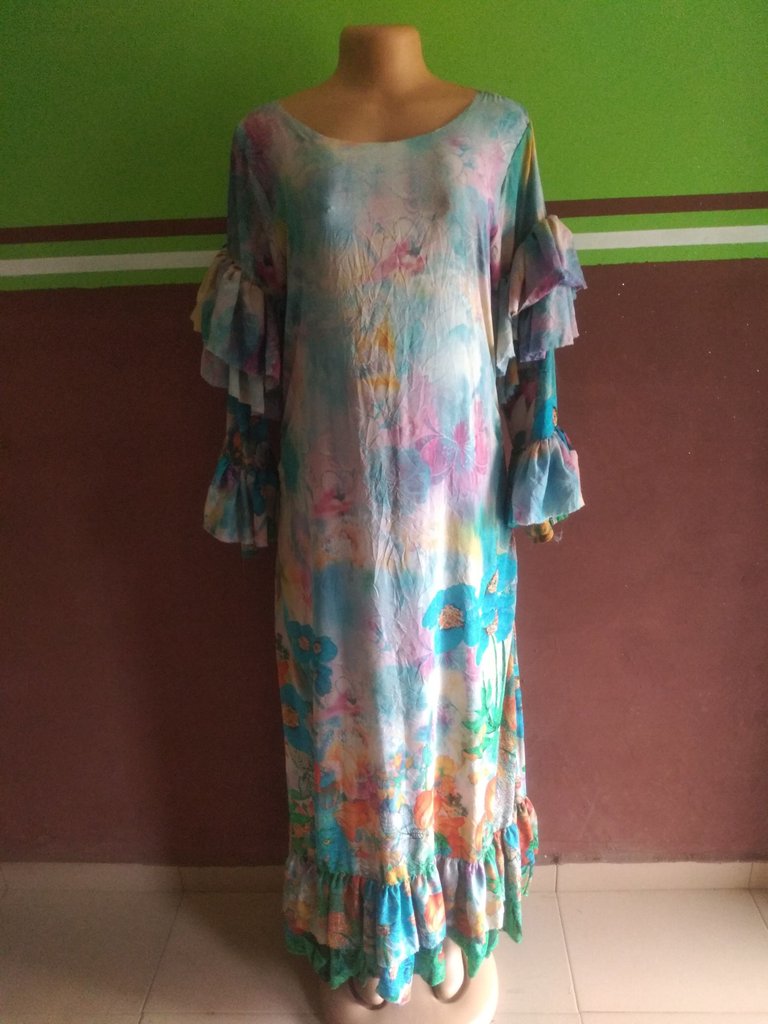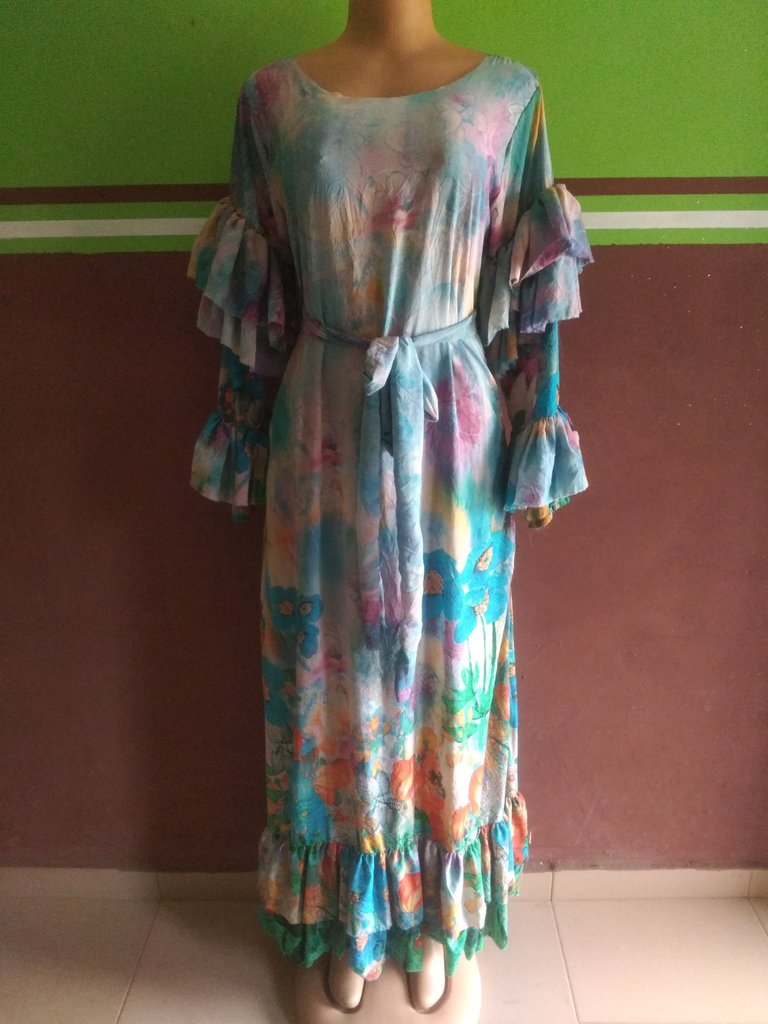 Thanks so much for viewing my post and for your tireless support to my blog. Enjoy your day.
---
---