🍉 [MELN] Weekly EXODE Giveaway #13
Hello, Pilots!
I would like to thank you all for the overwhelming support I got on last week's giveaway. It has been my best-performing one by a long shot. I would specifically like to thank @ua-promoter for their massive 26.097 vote!
As you all know, HIVE has hit a bunch of new All-Time-Highs recently and probably set a much higher floor price. With this increase, I have seen a lot of EXODE players take advantage of old, low-priced listings from players who have thousands of cards, and I highly recommend that you do the same! You can get important cards like weapons or colonies for next to nothing right now, and I doubt it will stay like this once we get closer to Beta.
@elindos has still been hard at work adding new features to the Away Teams Challenge, and I am very excited for the updates coming in the next few days. So far what has been added into the game is: you can inspect your crew and their abilities in each role, you can train a crew member's proficiency in a role, and danger generation has been created with 6 confirmed categories and types. More on that next week most likely.
This week, you have a chance of winning:
1x SHELTER "Happy Five"
Due to the generosity I received last week, I decided to give away the card that I consider the best out of all of the contract drops, the Happy Five shelter. It is hands-down the best habitat in the game. Nothing else comes close except MAYBE the Octohome at full upgrades. The Happy Five can shelter 5 people at only 3 energy per day at level one. When you upgrade it to max, it gains the insane stats of sheltering 10 people for 2 energy per day. That means with a single (upgraded) common generator, you can have shelter for nearly your entire crew in a small ship like the Kormen. The Atmospheric Shielding stat may come in handy later, but we do not know enough about it right now to comment on it. This card fits into every build and every deck, because your crew and passengers will always need a place to live. People aren't stupid, either, they have realized this and been buying up all of the cheap Happy Fives on the market. With the recent HIVE price surge it may be worth it to buy some of the more expensive-ish ones before they are gone too. I don't know why anyone would sell these, I don't think that I ever will.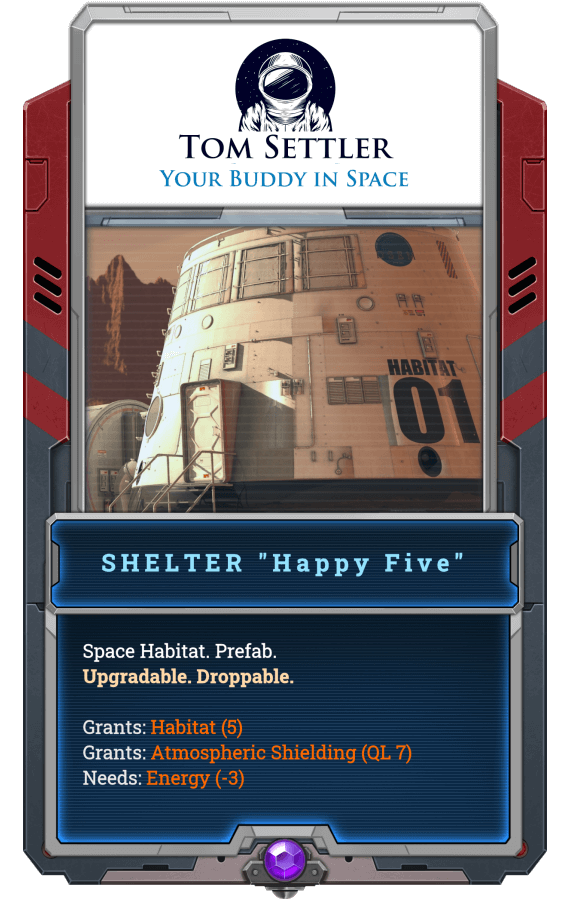 This card is worth $3.70 at time of writing. Grab some while you can! I doubt they will stay this cheap for long.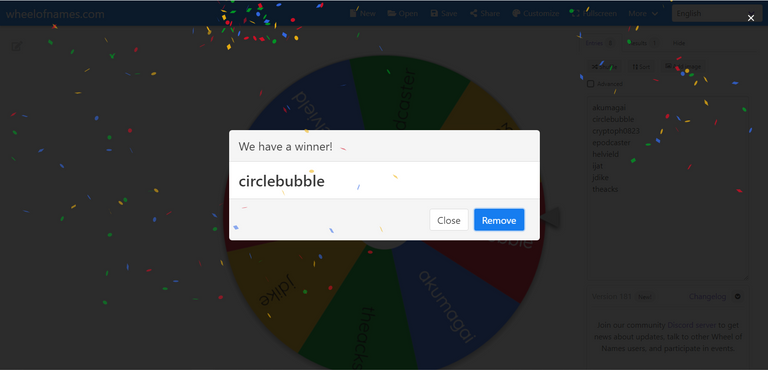 In last week's giveaway, we had 8 entrants. Congratulations @circlebubble, you have been sent your prize.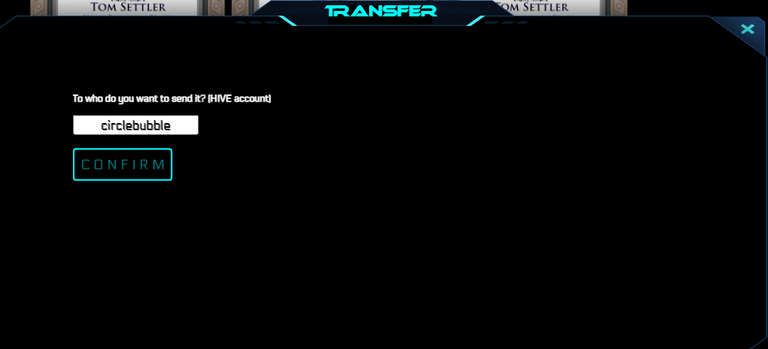 How to enter:
Upvote this post
Reblog this post
Comment which EXODE card you think is the best in the game and why.
The winner will be chosen by random on Monday, December 6th.
As usual, I will be tipping my favorite comments with the recently updated #hivepizza!
EXODE is a real-time strategy space colonization game here on the Hive Blockchain. If you still have not bought your starter pack and signed up, use this Referral Code(c956af8) and you'll also receive 2 free Alpha Booster Packs with 5 NFT cards each and a free Epic Alpha Character. For more information and links, check out the developer's page, @elindos.
---
---