🍉 [MELN] Weekly EXODE Giveaway #9

Hello, Pilots!
I'd like to welcome @enderjeeshboss to EXODE as they joined because of last week's giveaway! I hope you enjoy your time with the game.
Some big news for the backend of EXODE, it seems like more developers than just @elindos are working on the game! I'm sure that there will be a bit of a slowdown at first due to the new circumstances, but this will surely help speed things along in the long run.
In other news, a new Alpha Card has been illustrated! I did not expect this at all, but either the Mysterious Robot or Mysterious AI will be revealed in the next episode of Elindos Records! I am very excited, time to see what the new card does soon!
This week you have a chance of winning:
1x Judgment Day
This is a shotgun that has 50 power, but can be upgraded to have 100. That makes it the strongest weapon in the game (other than maybe the Galactic Peacemaker). This shotgun can put down looters in one shot, and will most likely be very helpful in surviving the alien onslaught.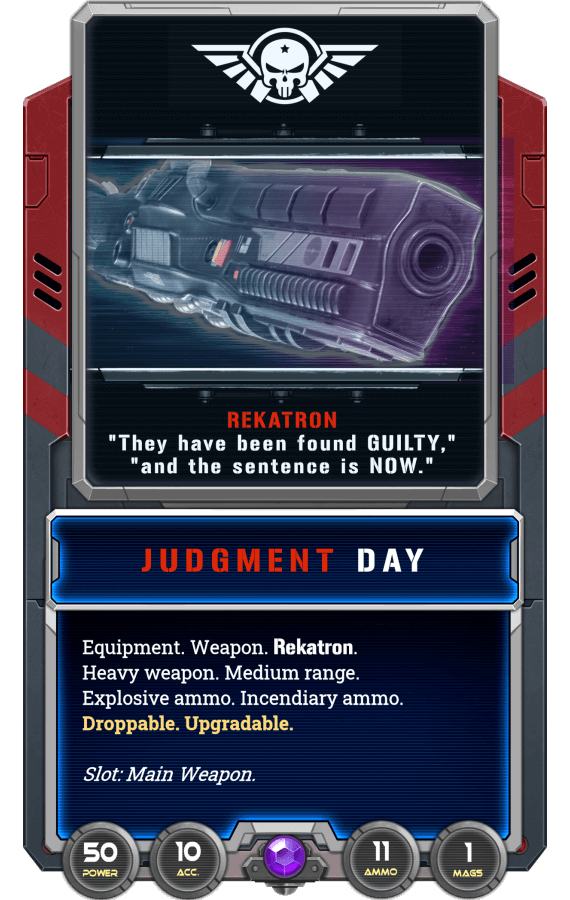 This card is worth $2.99 at time of writing.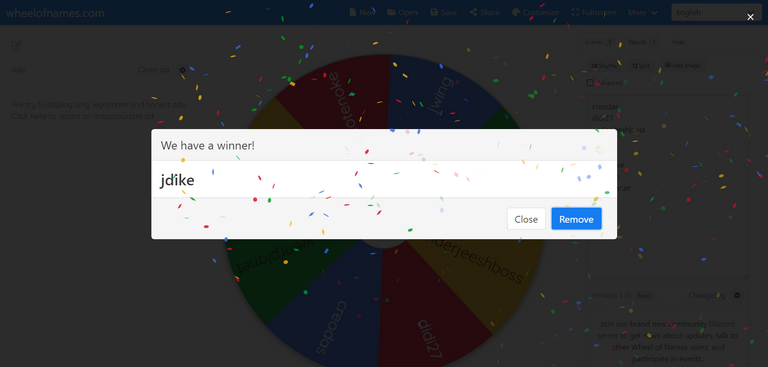 In last week's giveaway, we had 8 entrants. Congratulations @jdike, you have been sent your prize.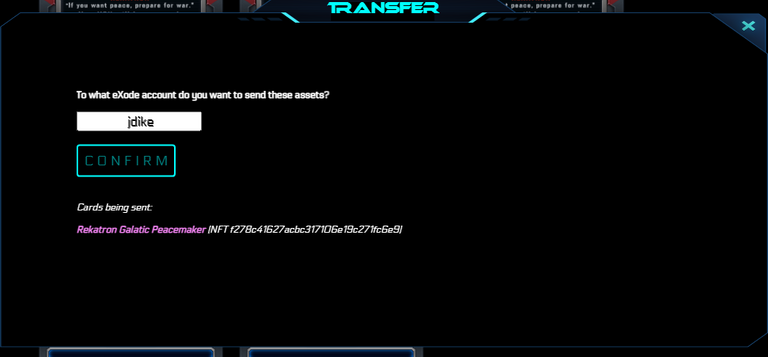 How to enter:
Upvote this post
Reblog this post
Comment what you would like to see from the 'Away Teams' feature
The winner will be chosen by random on Monday, November 8th.
As usual, I will be tipping my favorite comments with PIZZA!
EXODE is a real-time strategy space colonization game here on the Hive Blockchain. If you still have not bought your starter pack and signed up, use this Referral Code(c956af8) and you'll also receive 2 free Alpha Booster Packs with 5 NFT cards each and a free Epic Alpha Character. For more information and links, check out the developer's page, @elindos.
---
---