🍉 [MELN] Weekly EXODE Wrap-Up #35
Hello, Pilots!
A bunch more updates on how systems work this week! I will summarize them in the News section, however you can find the full posts from @elindos below:
Post #1, overview of Colony Management, orders, and roles.
Post #2, EVERYTHING WE KNOW SO FAR about chemicals and researching them. Very cool post but extremely complex and I'm waiting to form an opinion on any of this until it is in the game because it seems like a learning cliff right now.
Post #3, overview on how designs work mainly focusing on buildings. My favorite part of EXODE.
📰News:
Colony Management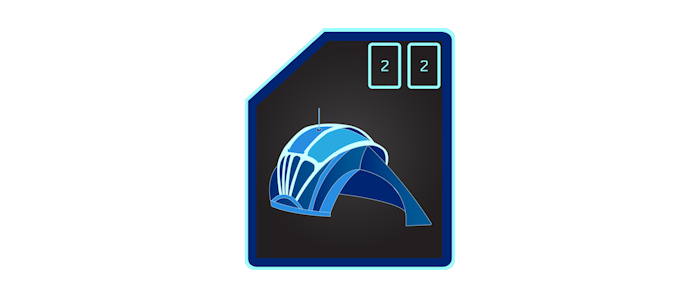 From Post #1, we learned a bunch of new information about Colony management and what you how you influence your citizens. The most interesting part in my opinion is that you do not know all information at all times, like in some city builder games. You have to have citizens with those skills and/or in a role that will detect events. Some citizens can investigate other citizens. With this new information, I finally understand the benefits of the Elected Leader Origin. As any other faction, it will be much more difficult to have an accurate feed of events and how your colony is doing (other than obvious ones like citizens dying or being attacked). A mutiny could be forming and you would have no idea! Definitely trying out an Elected Leader deck in the future.
As for managing citizens themselves, you will create teams, give orders, assignments, and write doctrines. Teams, Orders, and Assignments are relatively self-explanatory, however Doctrines are what I'm most interested in. These are essentially the laws of your Colony, or "the way we do things here". For example, you can decide how much food to give citizens or enforce a curfew. This has nigh-unlimited potential and I am very excited to see how your Colony will evolve over time, sort of like Frostpunk. Easy to keep everyone happy and content when there's enough food and no aliens, but what happens when that starts to deteriorate?
Chemicals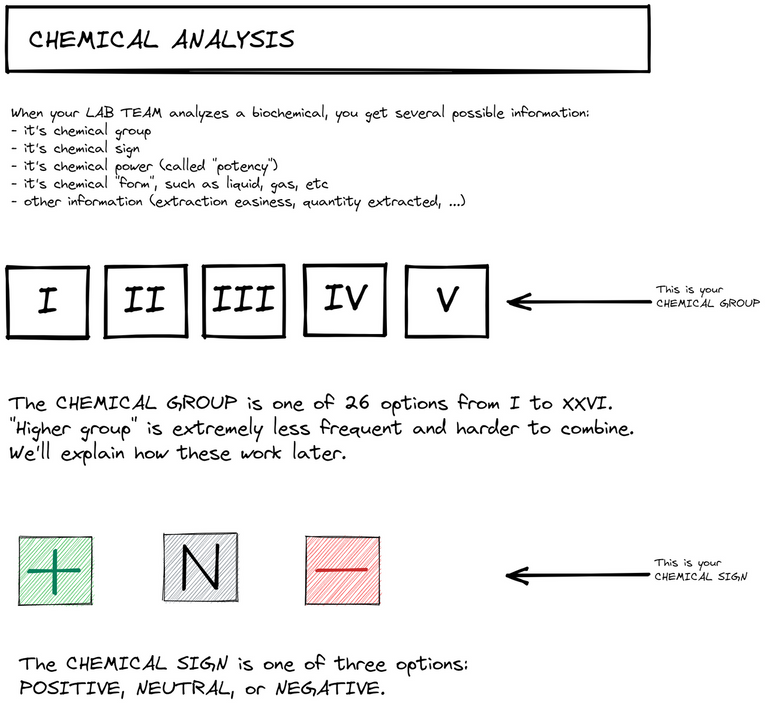 As you can see from the chart above, this system is extremely complex, and this is only 1 part. I probably will not fully understand this until I try it out myself, but I highly recommend that you go read the post yourself if you are at all interested. I'm sure 🍉 [MELN] Scientist @proto26 will write something about this topic eventually!
Design & Production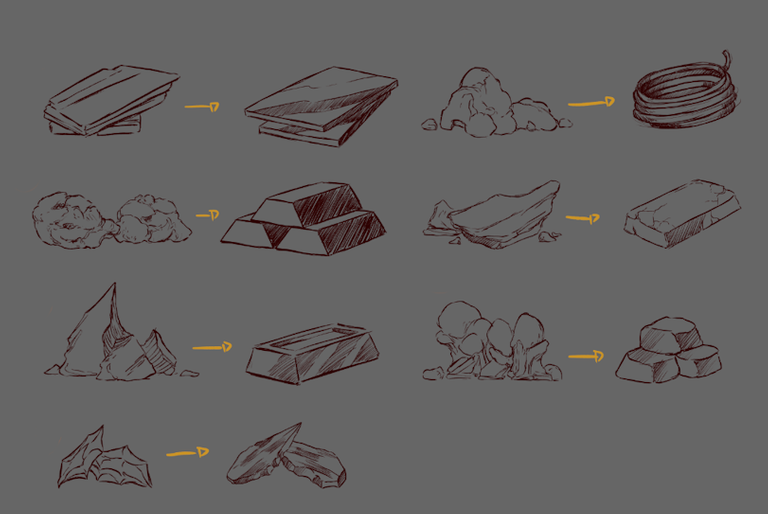 Out of everything In EXODE, this is what I'm most excited about and what I will likely focus on in my colonies once I try out a deck with every Faction. I love production, automation, etc. and will do my best to provide 🍉 [MELN] members (and others, for a price) with the best-designed buildings, ships, and whatever else I can make. Even on my Alpha planet I brought a single drilling machine with so many generators that I can run it 24/7. Hopefully upgraded cards went through the Alpha phase because if it didn't then I would have done the math wrong. I'm sure @elindos would fix that for me though.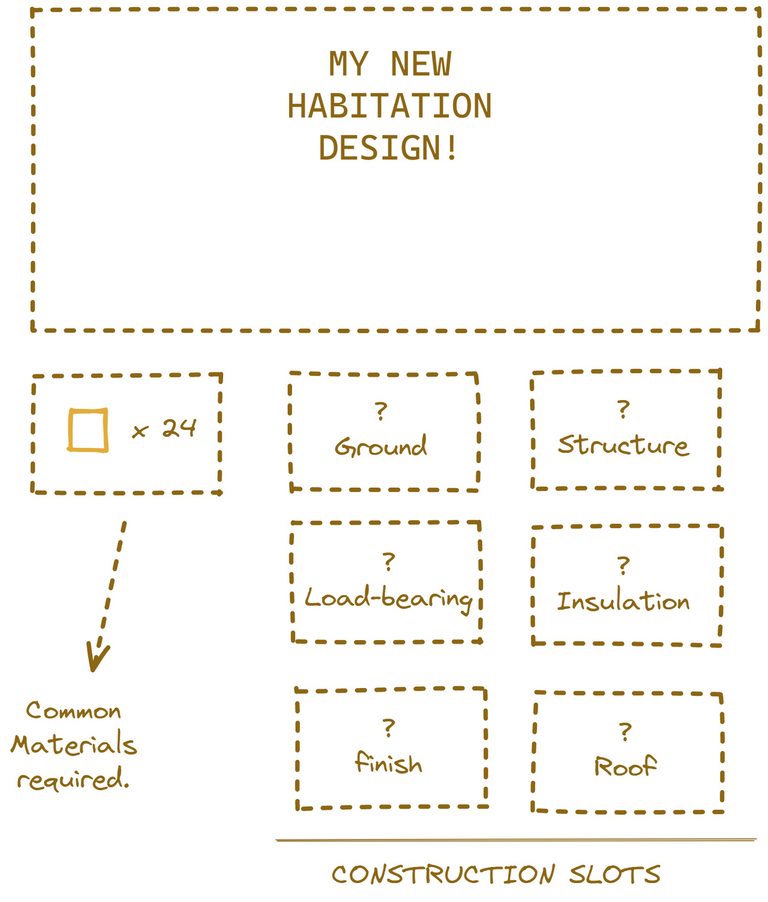 Above is a chart of all the slots you need to fill in order to make a building. There are 2 types of buildings, a "Versatile Space" or a "Specialized Building". SBs are more efficient at a single task, but unable to do anything else. Cards like this Storage Building are an SB themselves:
VSs are more of a "Jack of All Trades" type deal, where it is very adaptable to whatever you need depending on how you outfit it. You can turn a living room into an infirmary as long as you have the correct installations to put inside it.
You click on the slots and give each of them a grade, the higher the grade, the higher quality it will be. Specific slots will require specific types of minerals, IE "Heavy" for load-bearing. Once you do the grades, you can pick a single stat to focus on depending on what kind of building you are trying to make. Then you can change the size and select the use of raw or refined materials. Raw is faster but less quality, Refined is slower but higher quality. I could see using raw materials in the beginning and transitioning to refined later on (if you don't bring buildings with you). After that, you name your design and it is now an NFT! Very cool, and you can expect to see a collection of 🍉 [MELN] branded buildings in the future!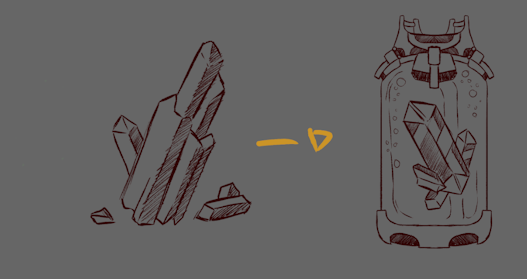 You MIGHT be able to trade designs in the future, however @elindos has said he wants to focus on trading individual units themselves, which I am totally fine with as I doubt I would trade away any 🍉 [MELN] designs except to other members. You will need to unlock a Trading License to do this, which I cannot remember if we were told how this will work yet.
Away Teams Updates
There is a new choice for your Away Teams Challenge, called "Medical" which allows you to heal a hurt character's health. Finally, as my pilot (who happened to be my team's guard) was left with 1 hp for a long time now and I couldn't keep investigating resources on my planet. I don't think my Colonization Challenge deck is all that good, but we will see, lol. For a first try, I seem to be doing alright so far!
Resting has gotten some much-needed love in the form of a buff. It now recovers morale. Speaking of, automatic morale recovery (AND MORALE LOSS) has also been added. "Citizens who have less than half of their morale recover +1d6 morale every day. Citizens above 70 Happiness also now recover +1d6 morale every day! Citizens under 31 Happiness also now lose 1 morale every day." - @elindos I did not expect a negative thing to be added, so that was a surprise! I am extremely excited for when we get the first taste of Colony Management.
🎁Giveaway:
This week I'm changing it up a bit. I'm going to be giving away a copy of Defensive Ammunition to 3 different winners. Let me know what you think of this in the comments!
This card can be equipped to your characters (or dropped to a colony) to give them extra ammunition. Not much to say, if you have it, bring it. This gives you the most extra magazines out of the 3 options. May be worth dropping to colony if you have a lot of them. Extra ammo is never a bad thing.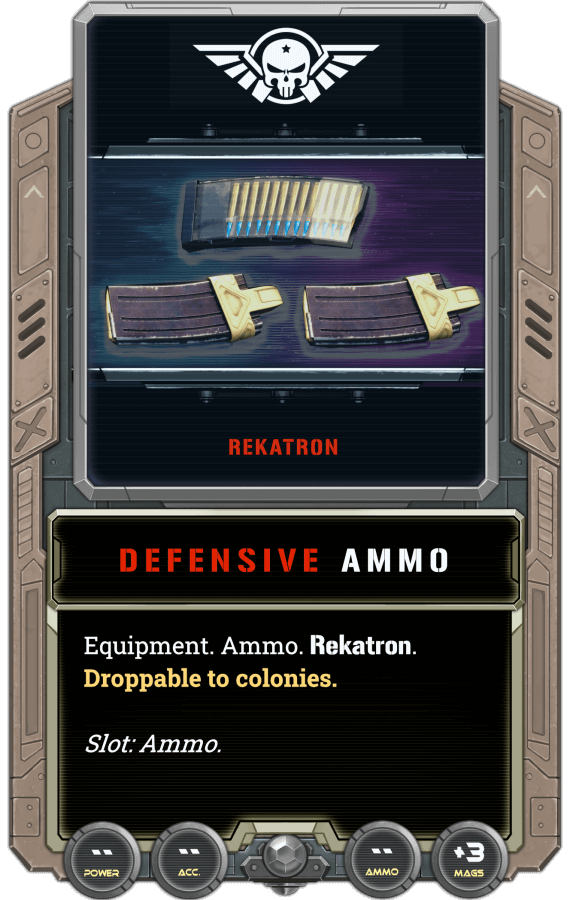 🎉Previous Winner: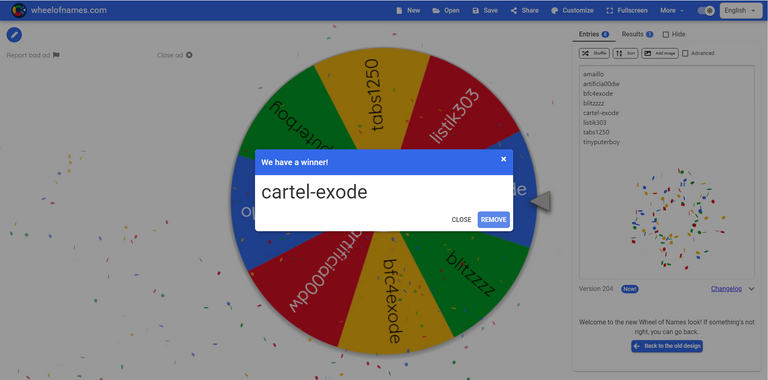 Congratulations @cartel-exode, you have been sent Strategic FOODIE-MOODIE # a09da448a9aec7477439270f99e1366e and WHC Unit # 38e8c592b2aa1e91cfa20fcdfe55f5b6
➡️How To Enter:
Upvote this post
Reblog this post
Comment what you think of the new formatting in the News section, your opinion on multi-winner prize pools, and if you think 🍉 [MELN] branded buildings would be a good giveaway reward in the future.
The winner will be chosen by random on Monday, May 9.
As usual, I will be tipping comments with #hivepizza!
EXODE is a real-time strategy space colonization game here on the Hive Blockchain. If you still have not bought your starter pack and signed up, use this Referral Code(c956af8) and you'll also receive 2 free Alpha Booster Packs with 5 NFT cards each and a free Epic Alpha Character. For more information and links, check out the developer's page, @elindos and this post by 🍉 [MELN] Head Scientist @proto26.
---
---