🍉 [MELN] Weekly EXODE Wrap-Up #64
Hello, Pilots!
I returned from vacation as scheduled, however I had been sick and then gotten my wisdom teeth pulled and didn't feel up to writing these posts. I'd like to thank @proto26 and @sckoarn for keeping them running while I was away. You have been sent FIREWORKS # 6d0bb47f48761cdeb2ae2f41f1cc51f1 and # 9519380476c91a907abf2fc39166a75c respectively.
📰News:
New Card Preview
"This one - presented here as a tool used even before 2325 - has a lot of meaning regarding evacuation, as you'll notice.
It features a special equipment which can helping in loading cargo thanks: to tractor beam, gravity field and powered energy."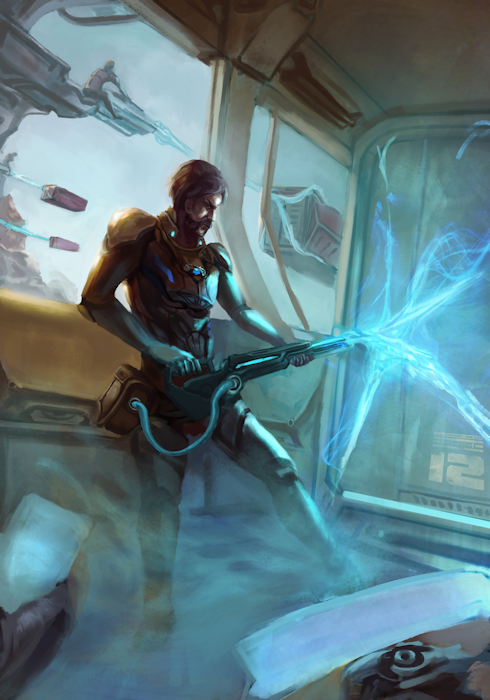 Misc Backend Updates
Elindos has fixed a bunch of backend errors that had been bothering him for a while.
Upcoming developments:
"tooltips when inspecting team roles ; this is to describe what skills are used for it.
tooltips when inspecting characters ; this is to explain how their "big score" is calculated and display other data as well (to avoid having you to check the character list to calculate anything ; a list should self-explain as much as it can).
some errors have to be fixed in the food policies features
see if we can match some mission results from AW teams 1 to fill out encounters (wildlife section) etc (low priority but that's definitely a requirement for all AW players)
add a "bug report" feature
add a "settings feature" "
🎁Giveaway:
This week, 3 different people have a chance of winning:
This could arguably be the most powerful gun in the game as well, but I ranked the JUDGMENT DAY higher because of the accuracy and guaranteed shots. This is a burst-fire gatling gun with awful accuracy and a whole lot of ammo. I definitely think this needs AUTOGUIDED AMMO or DEFENSIVE AMMO, since you will run out of ammo using this with the fast fire rate. This is the most upgradable card in the game, around 80+ times if I recall correctly. I do not have an upgraded version of this because of that, lol. Don't think I ever will, as that seems like quite a large investment for only one deck. However, if you plan on playing only one deck, maybe it would be worth it to you,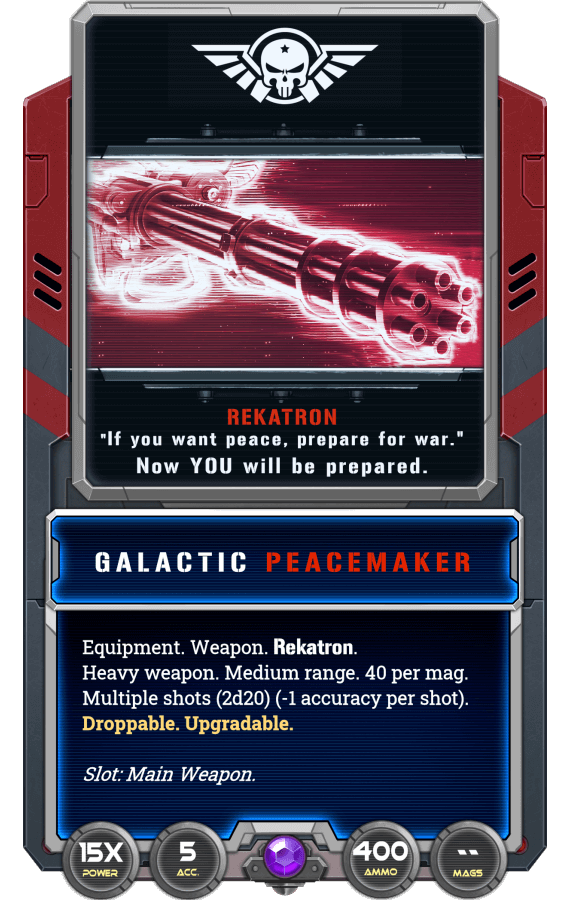 🎉Previous Winners: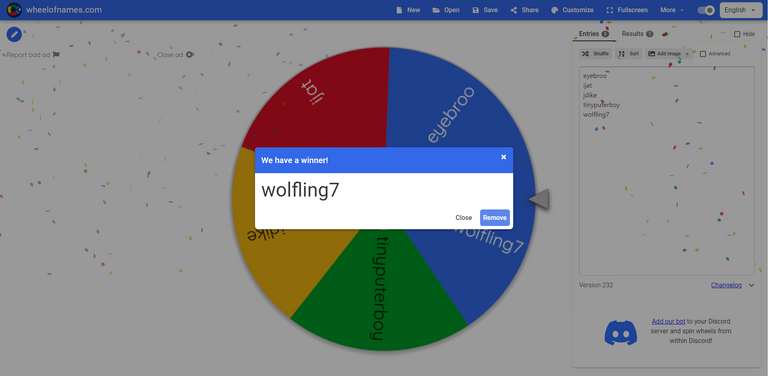 Congratulations @wolfling7 You have been sent BEAUTY Capsule # c2485934b355443326a0ad956266a247 respectively.
➡️How To Enter:
Upvote this post
Reblog this post
Comment what your favorite update has been since I have been gone (October 10).
The winners will be chosen by random on Monday, November 28.
As usual, I will be tipping comments with #hivepizza!
I will also be giving a 'SurPRIZE' to my favorite comment(s).
EXODE is a real-time strategy space colonization game here on the Hive Blockchain. If you still have not bought your starter pack and signed up, use this Referral Code(c956af8) and you'll also receive 2 free Alpha Booster Packs with 5 NFT cards each and a free Epic Alpha Character. For more information and links, check out the developer's page, @elindos and this post by 🍉 [MELN] Head Scientist @proto26. Join the EXODE Discord Server!
---
---