All The Things You Can Do On LEOFinance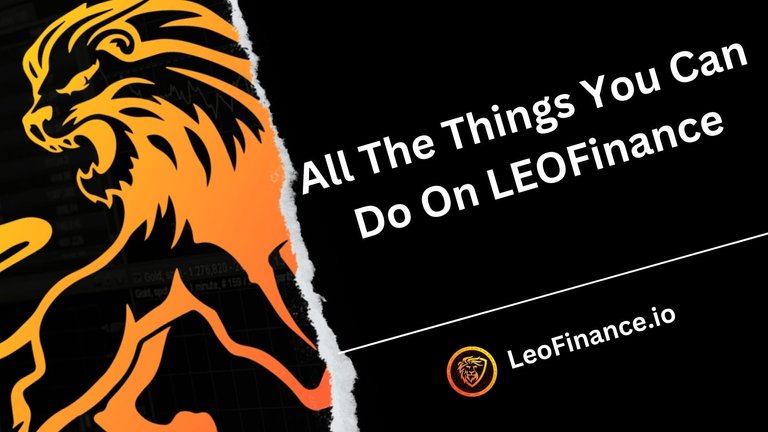 Today I want to dive into the current state of what is known on the Hive blockchain as LeoFinance.io and operates around a layer two token called LEO.
LEO Currently is pushing hard on becoming the everything app and currently houses a number of options for becoming just that. Let's take a look into how to earn crypto with LEO while using different aspects of the application.
Threads
Front and center is threads or currently LeoThreads threading like this is the same thing you do on x aka twitter and a few other web2 solution platforms.
However with threads people can cast a like/vote on your thread and based on their voting weight within the hive and leo network will reward you with some crypto that will be paid out to you after 7 days.
Let's take this recent post for example.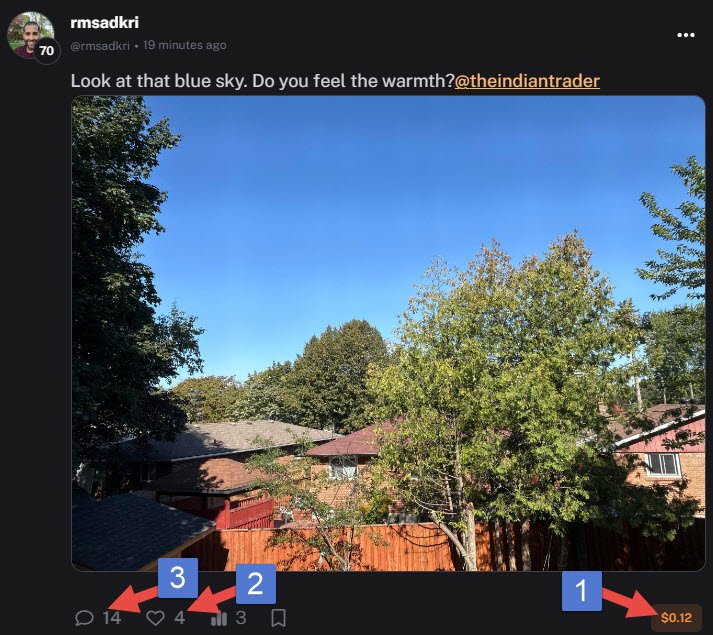 Is the total earnings this post has made from #2 the number of likes/votes the post received.
The number of likes/votes this thread has received from other thread users.
The number of comments on this thread.
As you can see with a few good quality threads a day you could be making a decent amount on the platform. But what makes that even more powerful is the following.
Since this runs on the hive blockchain both hive and leo earned also compound and earn more. This is done in two main ways.
The first being hive powered up (your vote weight) as a general APR of around 2.9% but it also has a curation percent which to be conservatives is around 5% but can get up as high as 9% - 11%. Not only that but the LEO you earned can be powered up and act as curation rewards as well paying out roughly the same.
APRs and Curation
I touched a bit on this above but now that you're starting to earn some Hive and LEO tokens it seems fitting to talk a bit about the general APR these tokens make and a general overview as to how curation works.
Hive is the core blockchain. It's required to have at least some (I personally recommend at least 50 -100 hive) so that you have resources on the blockchain to perform actions. The more actions you take the more resources. But also hive has another benefit and why you may want to consider powering up more of it.
First Hive offers a general APR on any powered up hive.

At the moment of writing this currently that APR sits at 3.08% but you'll see it change a little higher and lower over time. This depends on how much Hive is powered up and the current inflation (which drops over time and doesn't increase)
That means if you had roughly 100,000 hive powered up then at this moment in time general APR inflation would make you 3,080 hive per year or about 8.44 hive crypto tokens each day.
But there's also a thing called curation rewards and it's how reward tokens are divided up each day. This curation reward is earned by casting a vote on articles or threads in which others cast votes on. The votes are then totaled up and paid out 50/50 50 to curators (voters) and 50 to the author.
Votes are best if cast within a 24 hour window but can be cast up to the full 7 days before the payout takes place.
You do have a limit in terms of how much you can vote in each given day. If you have a small amount of hive then a 100% vote over 10 posts will most likely get you optimal results as you'd use up roughly 20% of your 100% voting power which gets replenished by 20% each day.
Article Writing
Articles are still a super powerful method of spreading information and searching for information. This most likely will never change and only be improved upon with things like podcasts and video.
Articles are the core of what brought Hive and LEO into success and are still for the most part the core of the content curation that happens here. By writing articles about anything from investing, your own business, projects you're working on, traveling etc all of these have value and the communities get to vote on these. As the author you'll be earning 50% of the rewards and the curators that vote on your content the other 50%.
DeFi
Hive but mainly LEO offer DeFi solutions. On Hive they are currently called BeeSwap or Diesel Pools
These pools come with rewards but you'll need to check each of them. Many combine hive with other layer two tokens to offer rewards. For example one of the biggest is DEC:Swap.hive which is a pairing of the hive token and DEC a currency from one of the most popular games on hive called Splinterlands
On the other side of that there are dedicated DeFi front ends that connect hive with the Binance blockchain called CubDeFi on here you'll see pairs for both Hive and LEO along with Binance tokens. This will earn you the native CUB token.
Soon To Come
One of the main aspects I'm waiting for release is the release of ad buyback from LEO. This will essentially take ad revenue earned from the platform into a smart contract that will buy back and distribute the LEO token to powered up LEO holders.
On top of that LEO has also talked about launch their own subscription, ad buy system which I think could be a powerful part of the platform at least to burn or create more revenue for the platform.
There's a lot of stored up energy around here just waiting to be released which makes me feel if you take action now and start using the hive blockchain and Leo for development, investing and simply using it you're not going to be sorry in a year or two.
*This article is for entertainment purposes only and is not financial advice.
Posted Using LeoFinance Alpha
---
---