Cub Prices are On The Move - Kingdoms A Wave Of The Future?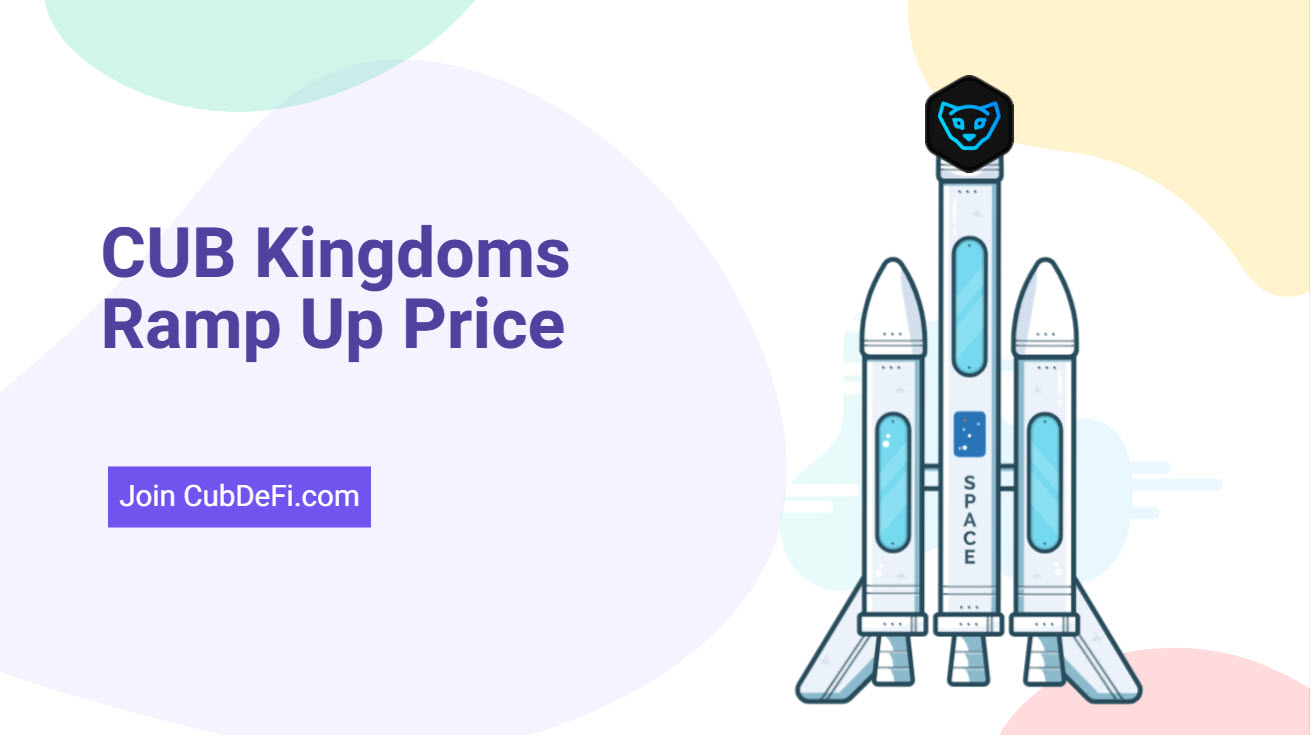 Kingdoms where introduced just a bit ago and currently have a 1.05 million market cap within them. I recently got started in kingdoms myself by investing some cake which I just tripled the stake I hold in cake with more to come!
Over the course of the last few days we have seen Cub move from a falling dollar value, to a steady dollar value of about $0.50 - $0.55 and now climbing to $0.70

Are kingdoms to blame for this increase?
I like to think so as it's now providing more income to the platform as well as the possibility to buy back more and burn it reducing the supply.
I know there are always hot topics on burning tokens and that it's either a good thing or a bad thing. In this case however I personally feel it's a good thing. The printing of new cub still happens as normal however funds are used to buy back CUB and then burn it. That means REAL value in terms of dollar value are being injected back into the price of CUB.
Kingdoms currently offers the following
CAKE - $569,000 TVL
BNB-BUSD LP - $203,000 TVL
ETH-BNB LP - $185,000 TVL
DOT-BNB LP - $121,000 TVL
I believe next on the list is the CUB den which will be the first transition to Kingdom from my current takes. At the moment it is all in CUB den, CUB-BUSD farm and bLEO-BNB farm. I'm curious what those APYs will look like over on Kingdoms as I'm thinking they would most likely be one of the highest as they currently are.

CubDeFi Future
With what we are seeing from just a few Kingdoms being launched and most of the smaller ones right now it goes to show you what could be possible here in the next month or two as more dens and farms get moved over into the new Kingdoms format.
We have seen continued advancement in the DeFi space as of late with reduction to smart contract file sizes and fees. This should allow DeFi platforms to start taking a larger cut for themselves allowing for more burn and rewarding those providing the liquidity.
DeFi wil a market cap of $61 billion is extremely shy of what is was and what it could be. I expect the rally in the next 3-6 months across the board will see DeFi's total market cap reaching upwards of 1 Trillion.
Posted Using LeoFinance Beta
---
---