GLX Takes Center Stage On Hive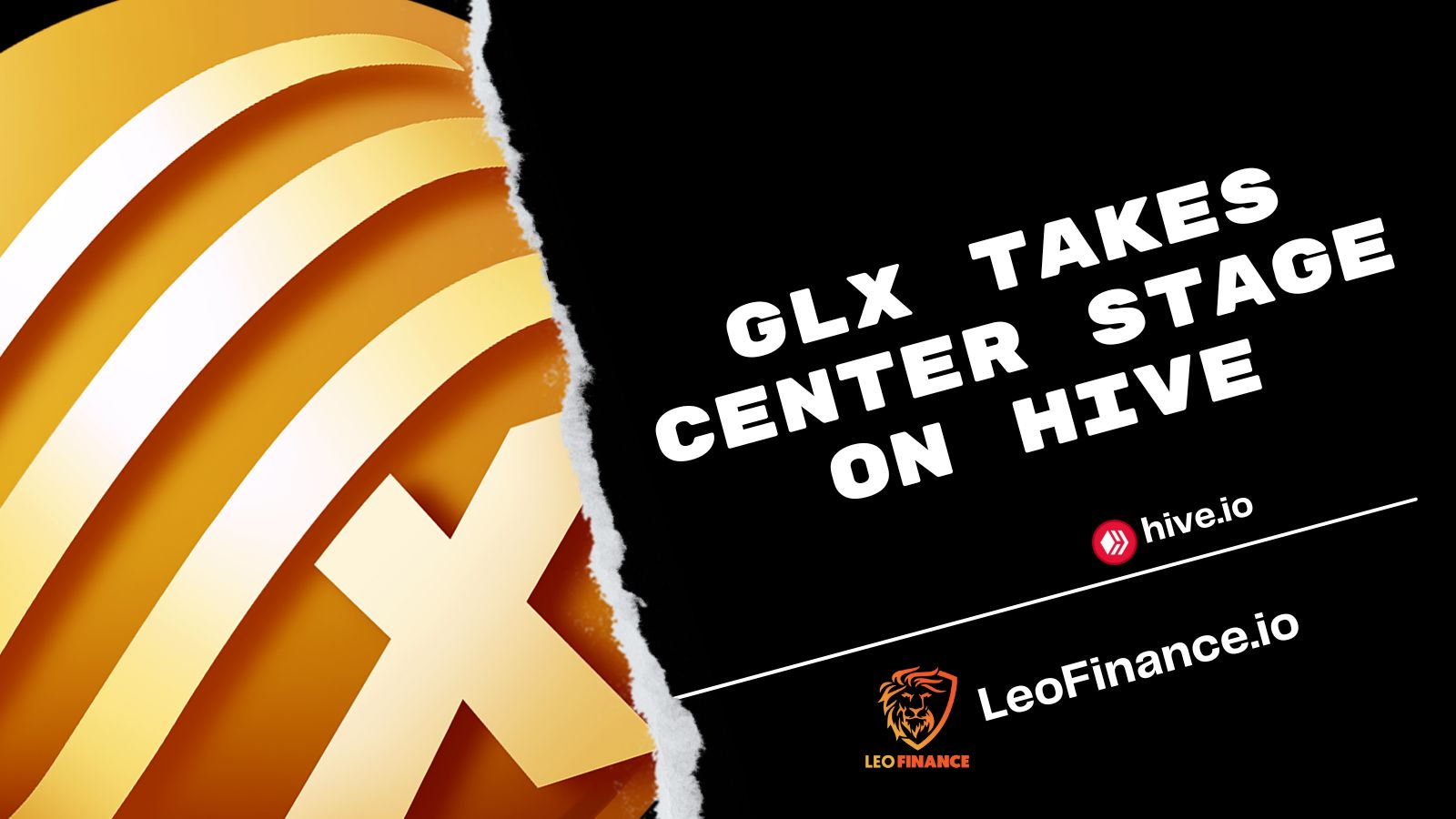 GLX Takes Center Stage On Hive
GLX has been taking Hive by storm the last few days. The amount of transactions taking place and the volume is one of the biggest I have seen in a while on the hive blockchain. In fact it's producing over $75,000 in trading in the last 24 hours. Yes that's kind of low numbers in the grand picture of crypto but it's still decent for a new project that really has nothing else going on with it right now.
What Is GLX Token?
The GLX token is a hive blockchain based token that is the governance token for all games under it. Currently we know of one called GLS which is football/aka soccer in America cuz for some reason we always have to be different lol The entire project itself seems promissing as it will be targeting some big dedicated fans from sporting events. While Splinterlands is great it's pretty limited to people who just enjoy playing games or something like Magic the gathering. It's why you see most sport games have record sales and now owning cards and proof of ownership is huge and next level.
Some Stats
2 Million Total to be minted of which 100,000,000 will be airdropped over 12 months and another 100,000,000 will be issued through staking rewards. Currently this is what is currently running only for the GLX token.
The other rewards will come from the following
Liquidity Provider Rewards Over 65 months of 100,000,000
Validator Rewards Over 65 Months of 100,000,000
Decentralized Autonomous Organization Over 65 Months Of 100,000,000
GLG Play to Earn (P2E) Rewards Over 65 Months of 100,000,000
Future Partnerships 1.4 Million
That leaves this breakdown of which a massive 70% is issued out through future partnerships which I believe would be players and perhaps other games besides football/aka soccer in the USA.
Liquidity Providers when they kick in look to be for the following pools
GLX/Hive
GLX/Binance Coin
GLX/ETher
My Thoughts
Knowing the above stats we can see that even though only 10% of the total supply of the token is currently being released
Currently GLX is undergoing some antiacne and because of that staking and and claiming is currently down. I believe this is causing a bit of artificial price increase of the token at the moment which might be worth capitalizing on if you have some liquid GLX around from before.
The difference between GLX airdrop and SPS is that SPS (Splinterlands) had an active game with assets and a slow release of new packs. GLX isn't there yet and it's a bit unknown as to when the game will release as far as I know. There is a huge crunch on supply right now compared to SPS and there might be for a while since 70% is tied up into future releases and partnerships with the game.
Side Note I'd actully really love to see a sporting game like this have dynamic NFTs at some point. Owning the card means it updates based on how well they are performing in real life through the games. Imagine how much more people would watch these events and swap their cards around and the true massive dynamic that would bring to gaming, ownership and nfts.
*This article is for entertainment purposes only and is not financial advice.
Posted Using LeoFinance Beta
---
---