Is Bitcoin The Last Safe Haven?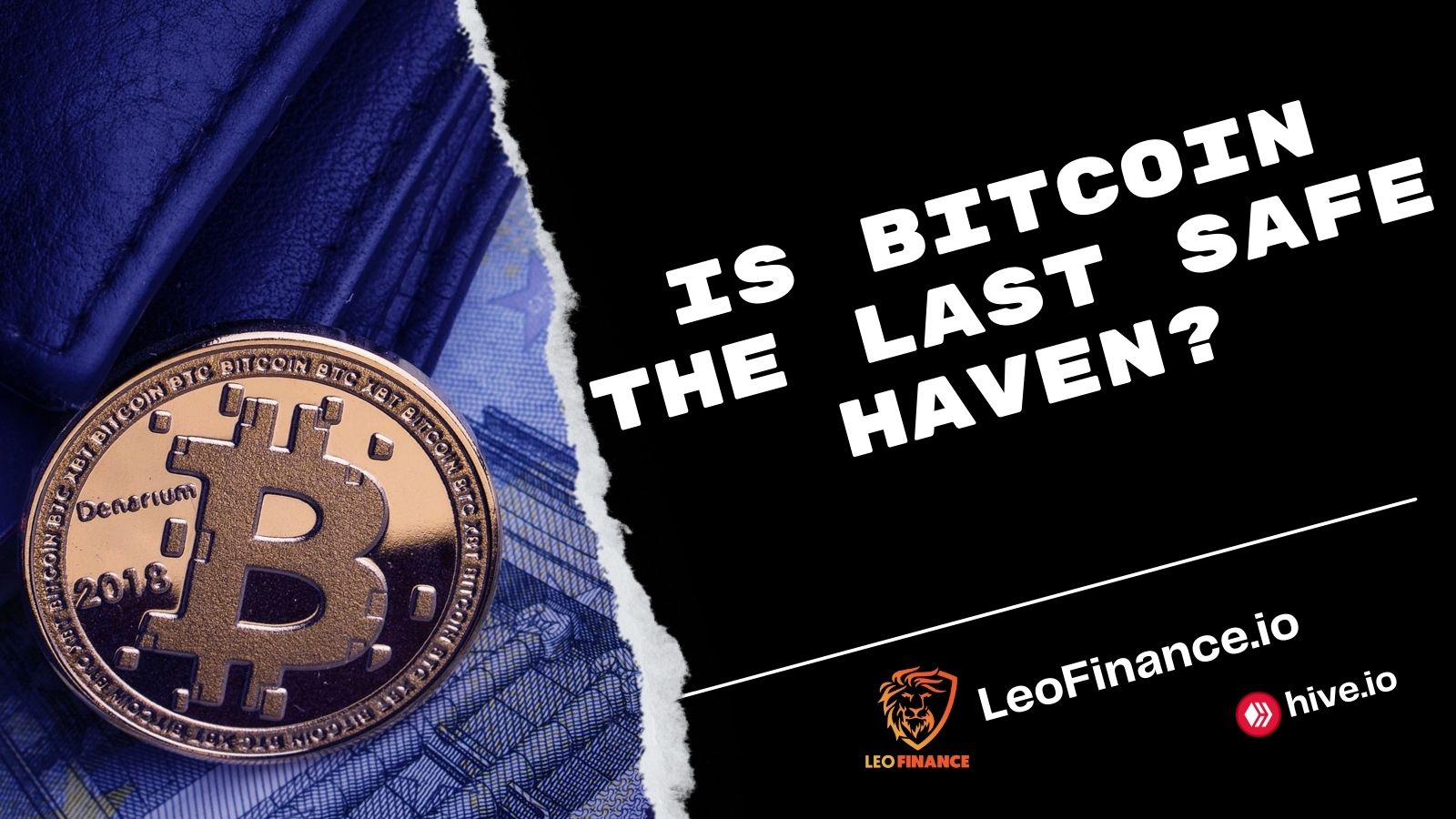 Is Bitcoin The Last Safe Haven?
As the worlds stock markets fall and most likely will continue to fall over the next 6-12 months people are looking for places to move their money for safe havens. Huge inflation is also diluting value across the board and a total reset is taking place from the pump of the last 2-3 years.
Gold and Silver
It was said for the longest time that gold and silver are safe havens to fight inflation. However in August of 1971 a executive order from the president of the united states Richard Nixon announced it would no longer convert dollars to gold at a fixed value thus destroying the gold standard.

As we can see during inflation silver and gold have fallen just as much and oddly mimic the stock markets rise and fall.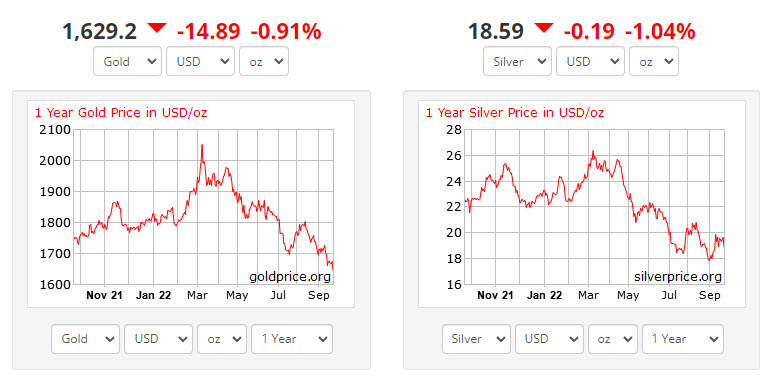 This is because gold and silver are more of a commodity now used in electronics and speculation of old time values that it's a good bet. Well it's not and it doesn't protect your buying power anymore.
Savings Accounts
With the FED increasing rates it means everything such as loans goes up in APR value. At 6% mortgage rates are still low compared to how they were before at 11% which many felt was a great deal. However it's getting to the point of where we are about to hit an all time high since the 80's. It clearly shows that things are not looking good at all. Because of this increase you also get a small increase in your savings account. Many saving accounts are paying around 2% at the moment and it's expect this will go to 3%-5% into next year. However you still have a 8% core inflation rate but an inflation rate on food and gas that's easily double digest! Thus a savings account will never make you money but it is a save way to minimize the risk.
Bitcoin
This starts to beg the question if Crypto such as bitcoin is actully the safe haven again. I only mention Bitcoin here and no other cryptos because Bitcoin is a unique blockchain with a set inflation. Sure people will say that bitcoin got crushed but when you fast forward 6 months from now it would have gotten crushed just as much as the stock market.
You see bitcoin and most of crypto is starting to break away (however there's a lot of tangled mess that has been being filtered out as of the last year and a half and is why you have seen the sinking prices) This breakaway often puts bitcoin ahead of times as the stock market lags behind. While stock markets sink crypto such as bitcoin often does the opposite and then moon shots when the stock market starts to pick up again and nose dive a few months before the stock market starts to feel it. Just look back at the history of the two and you'll start to notice this trend.
So it begs the question if bitcoin and perhaps crypto as it follows bitcoin mainly is getting primed for a huge rally in the next 6 - 12 months.
What are you thoughts on this?
Posted Using LeoFinance Beta
---
---