It's Been a Crazy Week In Crypto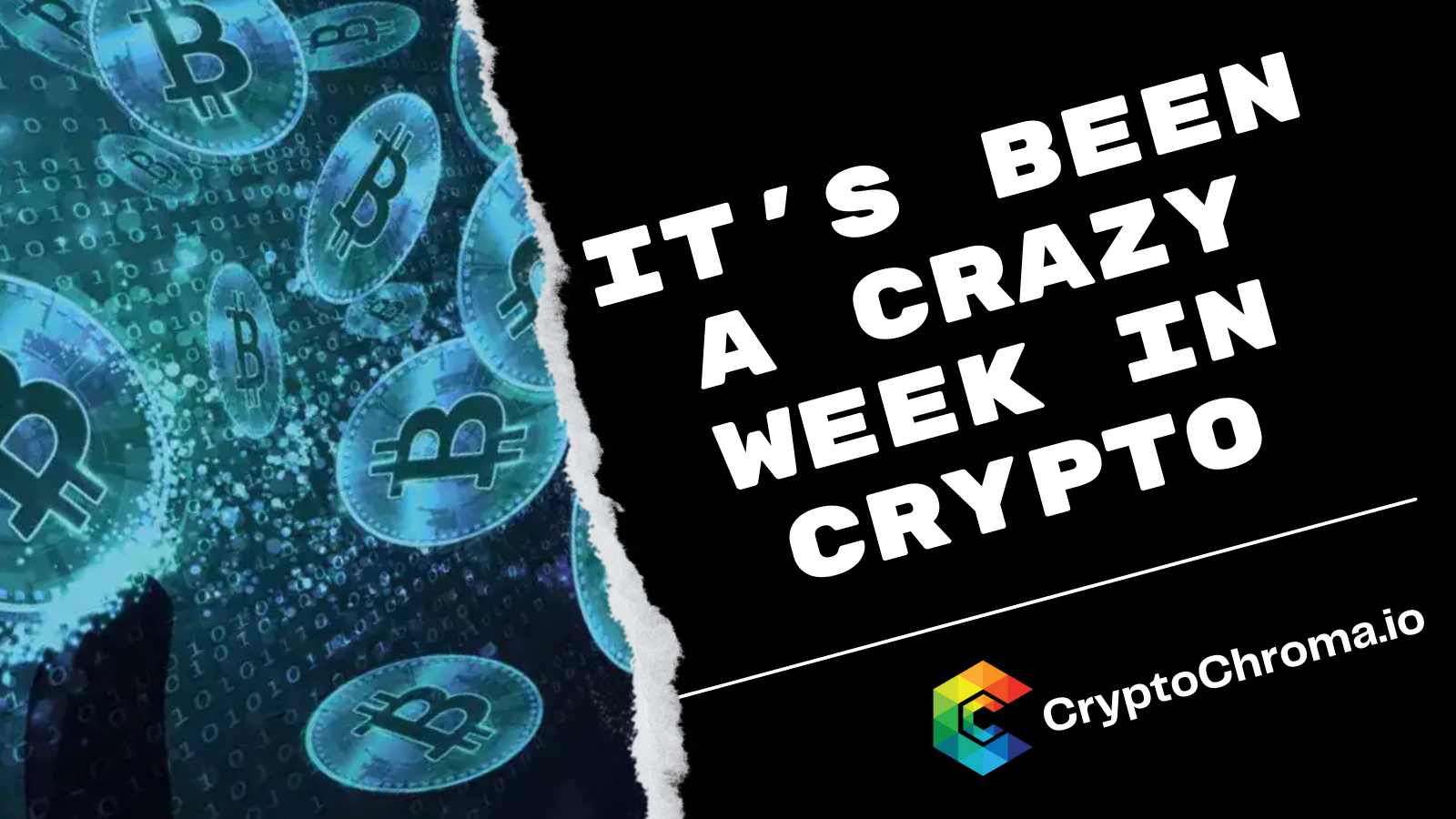 It's Been a Crazy Week In Crypto
Cryptos been through many swings such as this in the past. While the % changes are not as large as they once where the dollar value of these volatile times has. However when you put this in comparison to the stock market and the trillions of dollars invested there it's still a drop in the bucket compared to the sell off Stocks have had last week.
In this post I'm going to stick just to crypto and highlight a number of broad topics and exclusive topics here to the Hive blockchain.
Facebook
Facebook seems to be trying everything they can to try and recoup and save face. The issue... It's just not working but you can clearly see them scramble. Once the Facebook name got tarnished from whistle blowers about how the company has operated in the past and still continues to operate its been nothing but downhill for them.
First they changed their name to meta and next they removed their ban on crypto ads. This clearly shows to all of us in crypto that it is here to stay and it's growing with power and dominance as companies such as Facebook now try and scramble to repair the damage from blocking these types of things in the past.
Hacks
Ah what would crypto be without hacks. In almost all of these cases now it's DeFi platforms being hacked from loopholes in the system. Personally I feel there is a better way with delegated staking over dumping your funds into a wallet which gets hammered with transactions. That will have to come in time though as this method just seems to constantly be hammered with hacks anymore. Nothing small either we are talking about multi millions and upwards into the 100million. It actually is a concern and one that needs to be addressed (not by governments but by devs)
OpenSea
OpenSea continues to impress with the amount of volume they do on NFTs. I've used it myself and find it to be one of the best platforms for NFTs for Ethereum and Polygon but for Hive I enjoy NFTShowRoom. OpenSea just recently brought on a new CFO (Chief Financial Officer) The theory is that OpenSea could potentially launch a IPO (Which in my own opinion I hope doesn't happen) Any IPO I've ever seen starts that company on a horrible track of not caring about the people that use the platform and instead how to price gouge the heck out of people for no reason other then stuffing their own pockets and investors.
Square to Block
This seems to be a trend as companies start to bash crypto and then later adopt it they attempt to change the name to give it a new face that it's crypto friendly. It's laughable however it sometimes and often times works. My hope is that this wont be the case and hopefully the crypto community will see past these stupid old tactics.
Splinterlands
AH splinterlands a game I love and a game I wish I invested even more in. Right now we are holding close to a million worth of assets and I'm still trying to figure out my next plays. In just two days Chaos packs will rain down at a steady pace over all of December and they will be able to be opened! This kind of makes me think prices on these will still remain high. But come later in december that might not be the case being that after 12 million packs will be up for grabs to ALL for just $4 each. I have a feeling we could see a sell out in 1 month or faster on Chaos packs.
Overall the markets are down but when you compare it to just 60 days ago we are still up and the markets are still primed for a rally. If anything the scare of covid again seems to have set a overbought market into a quick correction which means we should see rally for the rest of the year. Time will tell though. What highlight point did you like most out of the last week?
Posted Using LeoFinance Beta
---
---