LeoFinance In 2023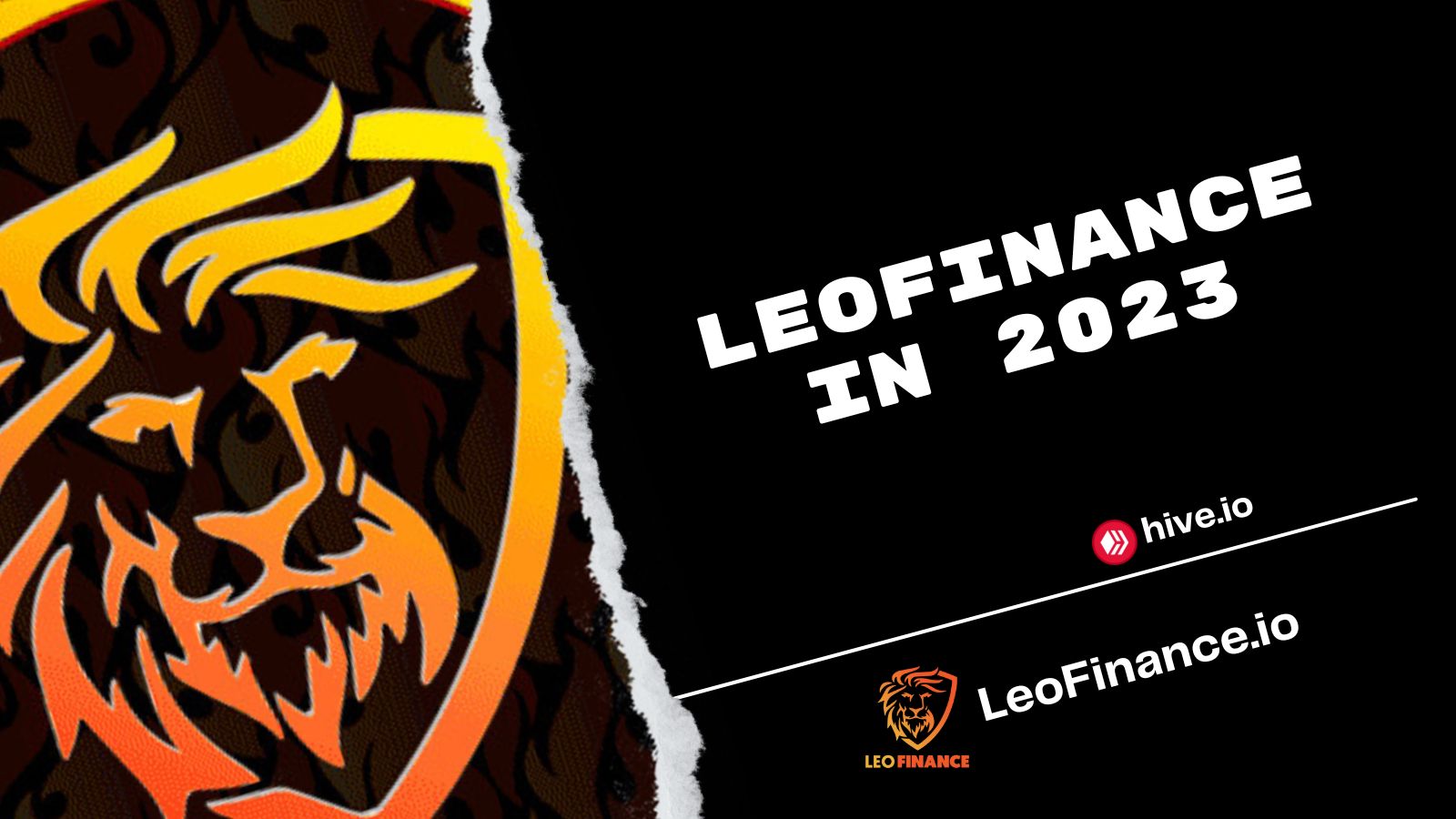 LeoFinance In 2023
This is a pure speculative post and not directly from any inside knowledge from LeoFinance etc. It is my own opinions and thoughts about what LeoFinance is going to shape up into in 2023 and why I'll personally be heavily investing in not only the token but also building up the application and why I'll be doing that.
What We Know So Far
So far what we know about LeoFinance is it's now shaping up to be a single large application and no longer a multi token, multi site applications. This can of course be a positive but it also has negatives as well. Overall the big positive now is for the LEO token itself as more use cases and more value as revenue generated from ads will be used to buy up LEO and give it to those staking LEO tokens.
Project blank is now threads and while it does still have a good bit to go before it can start to compete a bit with the likes of Twitter it's progressing nicely. The sheer amount of possible ad revenue from that in itself makes me want to a huge holder of the LEO token.
In fact just yesterday I took part in a special LPUD Leo Power Up Day and slayed a 5k LEO dragon which will be a NFT and have some type of visual on the new UI.
The new UI will be coming hopefully by the end of this year which is only 6 weeks away. However I suspect something like that wouldn't launch around the holidays so I'd put the time frame within the next 3-4 weeks to be released.
Tokenomics
The biggest thing I'm curious for now is how LEO will perform when there is revenue behind the token. Revenue in itself should give then token value. Instead of fully relying on supply and demand there will be a mechanism to give the token value as well. This in a way is kind of how DeFi operates with the collection of fees that helps generate value to the token.
HIVE
Now that we have a general idea of what things for LEO might look like what about Hive?
Hive has taken a beating from the most recent sell off and because of that is near some rather low numbers before the rally took place. This actully puts Hive behind where it was with cryptos same market cap which mean it's losing share. The only way to really offset this is going to be more people needing the token. But in reality with application growth this most likely will start to come down to developers needed the hive more then the users in order to fuel sign ups and the on chain activity that is required to runt he application and it's users for delegations.
This is going to be critical as new users are not going to want to be bottlenecked by having to buy and power up hive to interact with a UI like twitter for example.
This in itself should start fueling the value of Hive again. The trick is onboarding for LeoThreads for example is going to need to be swift or at least done in a way that onboards enough people but with quality content and not just spam. This is where influencer marketing could really pay off. By having influencers come on and drop engagement pieces and interact with the community and bring in some of their own community it can start to fuel a sense of community overall that will grow the userbase.
This is how many companies started out and built solid ground work such as Facebook. Facebook at the start was a place to connect with family and friends and share life with each other and events through pictures and story.
Threads has the chance of doing this but with influencers and community and onboarding enough fast enough to build a snowball effect including those starting to learn more about LeoFinance and the value of the token. The revenue generated from their content is a HUGE plus while it's going to be low right now it really has the potential to become major later on.
So what are your thoughts on 2023 LEO? Could we see some major adoption and a very high demand for Hive itself?
Posted Using LeoFinance Beta
---
---