Moving Forward With New Hive Marketing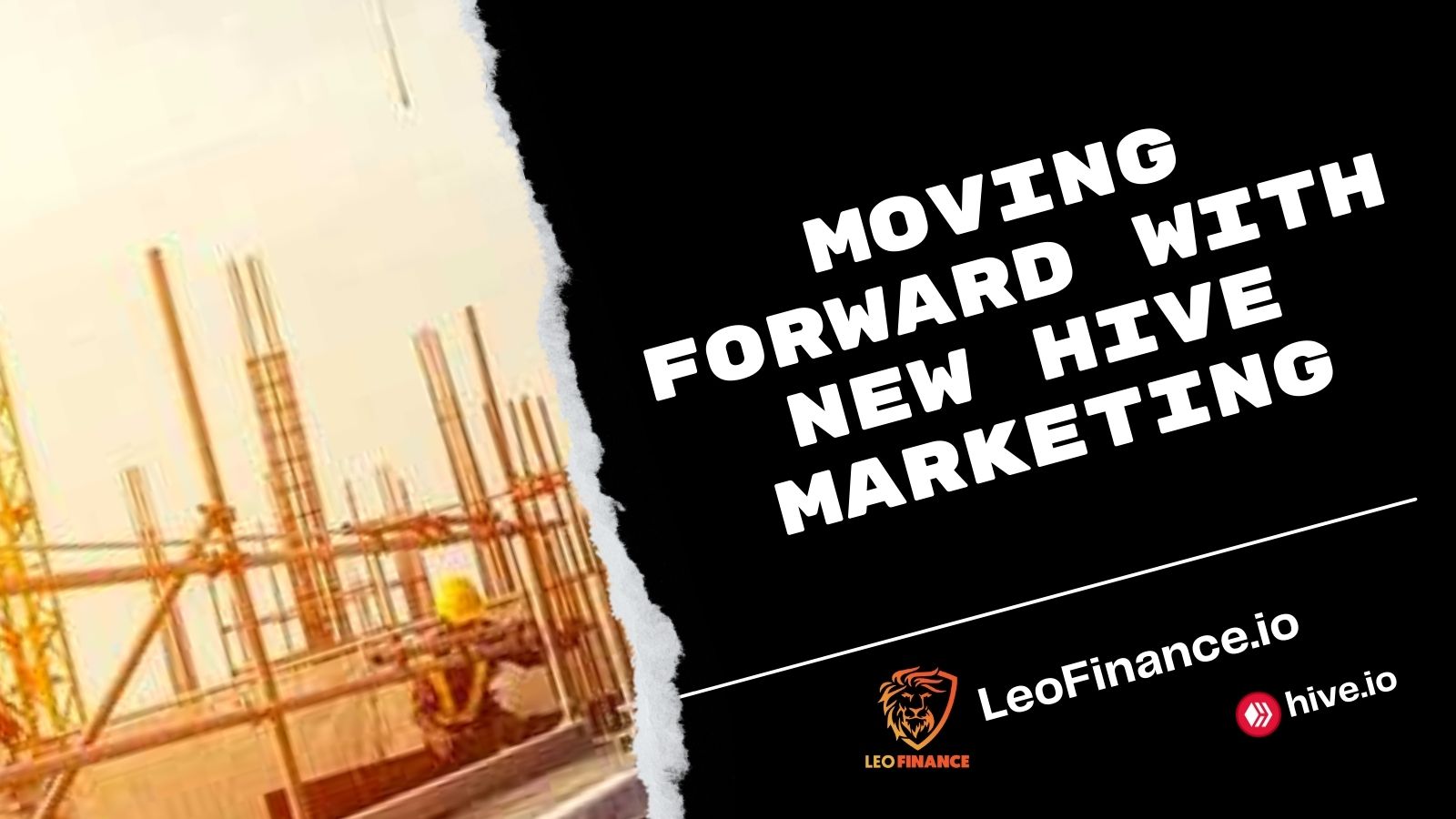 Moving Forward With New Hive Marketing
Some might think it's crazy to start marketing LEO and Hive at these times. But right now is the primary time to do so. Even though markets are cooled off and dump the liquidity issue is a big one and with that we are going to see some serious up and down swings here for a while that most likely will make you fall to your knees and cry.
I was going to run proposal for the DHF but from what I've been hearing the only way I'm going to tap into that is if I'm a dev? I guess building funnels and creating a blueprint to onboard people can't be used for it so whatever their loss. That being said I'm going to push forward with the project but instead do it through posting. If you all enjoy the content then your upvote is what will be payment for the time and resources I put into the project.
To me we are all part of hive and everything connect to it that means play2earn games like Splinterlands, RisingStar among many others. Communities such as LEOFinance which have also launched DeFi applications giving Hive and HBD a little more liquidity and exposure to other blockchains. To 3Speak with video hosting and sharing.
The Real Issue With Hive
There's a lot Hive brings to the table but there's a lot it's lacking the biggest of which is overly complicated systems and onboarding that has a horrible bounce rate. Because of this I'm putting funnels in front of projects. I did this so far on LeoFinance in support of LEO, CUB and Polycub with little to no marketing behind it. Those bring in around 3 leads per day which then go through training about how to get their account, why they should and why they should increase their stake and asset value.
I really want to expand on this but it takes a lot of resources and time for me to do it alone. I'll be pulling some sources from my two businesses but right now it's an extra expense or time away from other projects I would rather them be working on. This is why it will primarily come down to me in any extra time I have which is very little still. I want to make the transition however fully into crypto this year which was one of my largest goals.
The Plan Is As Follows For Now
I already have systems for LEO, CUB and Polycub in place so more marketing effort is going to go into those through SEO and Social. Being a part of the Ambassador program I'm already working on this and this would give me more reason to be even more active within it.
Create new onboarding to Hive directly that is linked to ecency. Ecency I have found to be the easiest to onboard for people to hive that aren't into finance things such as LEO. Because of this ecency will allow me on onboard new people and then direct them into different areas within hive for communities. The primary focus areas will be gaming(hive gaming), homesteading/diy, video(3spk), LEO(as another onboarding method), Foodies bee hive(recipes and other food topics), Pinmapple for travel, Music. Those seem like large target areas which have rather active communities already thus making it perfect to direct people to and get interaction.
Onboarding for play2earn games directly. I've had a good amount of success promoting Splinterlands and feel with some serious effort could expand on that more. Being that one of my businesses is working with influencers in the gaming space from Twitch and Youtube along with sponsors it feels like a solid fit to move forward in. These lead capture will again be email list and walk through on how to play the game. Most will be taken from videos and articles other plays have already made and done a knock up job on instead of recreating it.
Possible Discord server, I've taken part in a lot of discord groups so adding another one to the mix kind of seems like a pain to keep up with. That's why it's possible. The discord server would be a way for others to interact with each other and ask questions about hive and hive related products. This most likely wont happen until next year and depends on the demand. In most cases for now they will be simply directed to the already established discord servers for games, LEO, Hive etc.
So there you have it, the game plan for the rest of this year to help Hive grow. Much of it is laying the ground work after which marketing will start to happen. I firmly believe Hive and all that it has to offer can do well to promote themselves.
The struggle is getting people onboarded and after understanding what it is and how it works. Think about when you first stumbled on Hive many years ago or even months ago. I bet you where lost, didn't understand where to get hive, how to connect with people, what type of content you should write about or really where to start. You also see no action in your wallet for a solid week after you make your first post which is a LONG time and for someone new most likely they don't understand this and leave on to the next thing. That's why it's critical to have some form of guidance either through automated email or one on one in discord chats to help build these people into understanding what Hive is all about and why asset BUILDING is critical to their success and not to treat Hive and it's applications a ATM machines. This understanding I believe is the second phase that is hurting growth here at Hive. Everyone is looking for how much they can earn and cash out and not why they should power up, contribute and overall become a investor in integral part of the Hive ecosystem.
I firmly believe the above is a step in the right direction to onboarding and after onboarding for them to understand how to build assets and why they are building assets.
Building of this will begin mid July of 2022.
Posted Using LeoFinance Beta
---
---