The Day Of The Dex Is Quickly Coming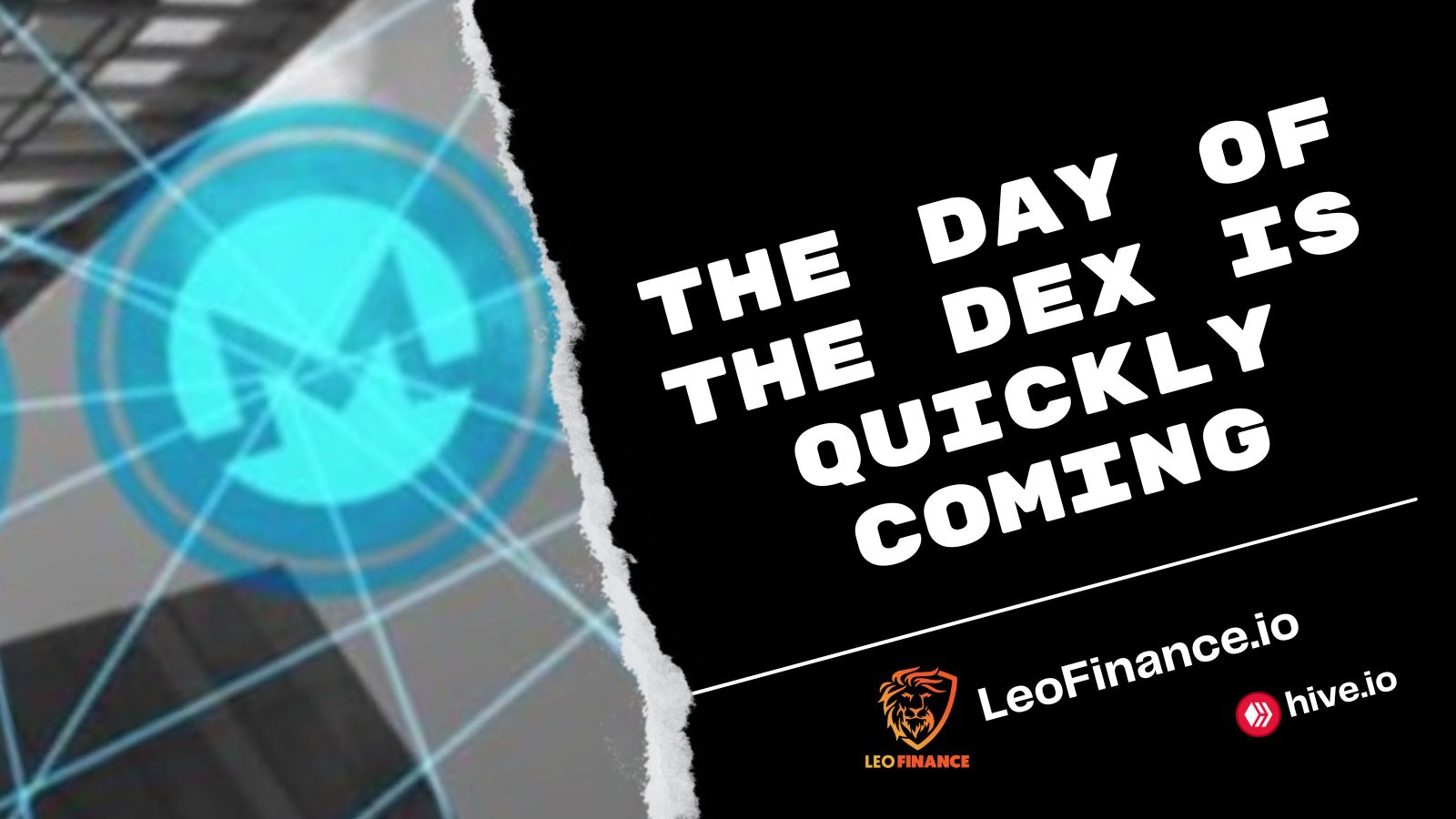 The Day Of The Dex Is Quickly Coming
DEX (Decentralized Exchanges) are quickly becoming popular. The biggest examples of what a DEX is, is if you have ever used Uniswap or Sushiswap that run on the Ethereum blockchain. A DEX is a peer-to-peer marketplace where transactions occur directly between crypto traders with no intermediary such as banks and brokers.
Crypto History
For the most part Coinbase is the first "exchange" that really brought crypto to the masses. To be honest I used it myself heavily when it first came out while managing my own wallets. Coinbase made an easy way to exchange, buy and sell funds with a beautiful interface. Sure there were other exchanges around but they looked like your clunky mess of traditional finance charts and such that a large percent of the population just doesn't deal with. These clean and sleek UI (User Interface) by Coinbase is what made it so huge.
From there exchanges became increasingly popular but not without their flaws. Many horror stories started to crop up such as limiting buy and sell order on cryptos when things started to get volatile. Randomly shutting down trading, delisting tokens and worse a number of these exchanges rugged pulled packing up never to be heard of again. Yep, those same issues are the issues we still see today but in other forms such as DeFi.
The Growth Of DEX
Now that exchanges are getting hammered by regulations, lawsuits and a clear target of governments and the SEC many are pulling their funds from these places in droves and instead managing their own wallets again and using DEXs. This is exactly the way it should be and I believe the grand vision of crypto. Sure it's not perfect a DEX can still be hacked, taken advantage of, coded in a way to syphon of funds, has a domain and has a host of which could be taken down.
Benefits Of DEX
There's no one central person to go after so this should help in preventing the SEC and over governments from overstepping like they constantly keep doing. There are other great benefits of a DEX over Exchanges such as a huge variety of tokens that can be swapped between each other. Hacking risks can be reduced through smart contracts that ensures no one party defaults on the transaction. The big plus here is also Anonymity which means no information is gathered on the person making the transaction.
The reintroduction of peer-to-peer lending. When Peer-to-Peer lending came out it was one of the single best ways to make a boat load in APR at least in the financial world. A bank would pay you a whopping 0.05% APR while lending out mortgage loans at 3% and other higher risk loans for substantially higher. What happened next? Government and states stepping in and restricted and shut most of these peer-to-peer lending platforms down. People where finally earning 4%+ APR by directly loaning money to others instead of a bank doing it. Well banks didn't like this and governments didn't like this thus huge pressure was put to shut it down. A DEX now returns that possibility and most likely with huge APRs as the world starts to get crazy.
Do you enjoy using a DEX yourself? If so what one do you find yourself using the most and why?
Posted Using LeoFinance Beta
---
---