What do you think about Partnership in your Business?? // ¿Qué opina de la asociación en su empresa?
There have been a lot of fuzz and buzz partnership partnerships. Some see it as a good thing while some see it as not needed to have a partnership in your business.
Well according to people's perspective about the word partnership in business, any side you fall into I will say to an extent you might be right.
As I said earlier, to some people they don't believe in what is called partnership in a business. Some might be because of what they have heard about bad partnerships and how some greedy partners have collapsed some businesses. Some business downfalls have been traced to bad partnerships so this has made some people not believe in partnerships for their business.
Anything partnership, some hate it with passion and to an extent as I said, one can't blame them. And to some people who fall to the other class, they have believed that partnership is good for the business and they will go the extra mind to have wonderful partners in their business. I must tell you to an extent, probably they have also heard about how good partnership has led to some businesses being successful much more than others.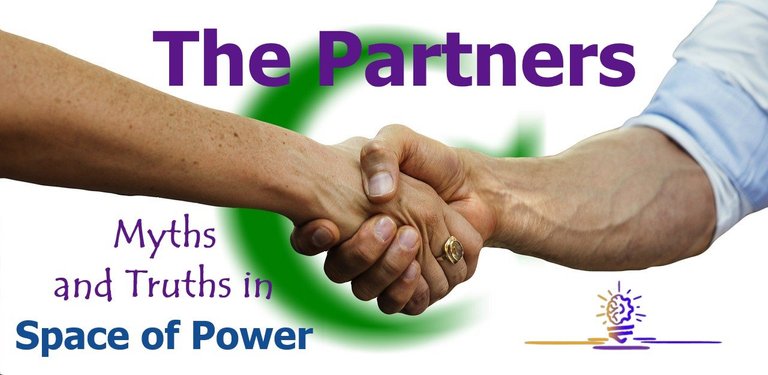 So at the end of the day, it just depends on the angle and perspective you view it. But as for me, I will say I will still pick a partnership in my business. Even though all the businesses I have run so far, I haven't had any partners attached to it. I must say I regret it because I did not have the requirements for my business to boost. Just like the post said, it is easy to find a partner but more difficult to choose a partner. If you are looking for a partner, you need to choose the one that has the right vision with your vision for your business. Not just anyhow. The beauty of partnership is to elevate your capital and bring to the table what only you can't offer to the table in your business.
It is not only limited to finances alone, it is also about them bringing to the table strategies, ideas and plans that can push your business forward. They are like stakeholders in your business and the success of your business depends on them a long way more than the other way round. Well, I didn't say having a partner is a must, no I have seen some businesses that don't involve in partnerships and they are successful. Yes, they are successful. But I just see it as an additional advantage.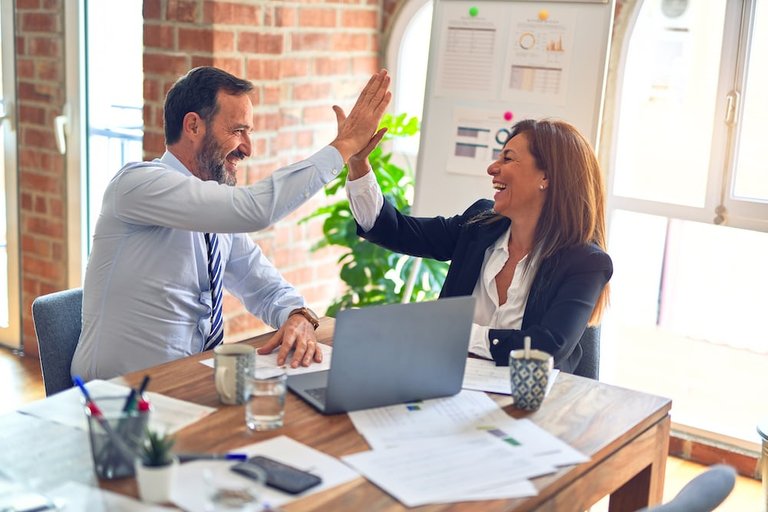 If I will be running a complete business, I will have a partnership because they always have a way of helping your business to boom faster than you can ever imagine but that's it only if you are involved in the right partnership. What you need to know is most of the time, you need people around you to achieve the vision you have. There are some visions that you can achieve alone and there are some you might not be able to achieve alone unless you run with people also.
SPANISH VERSION
Se ha hablado mucho de las asociaciones. Algunos lo ven como algo bueno, mientras que otros consideran que no es necesario tener una asociación en su negocio.
Bueno, según la perspectiva de la gente sobre la palabra asociación en los negocios, cualquiera que sea el lado en el que caigas, te diré que hasta cierto punto podrías tener razón.
Como he dicho antes, algunas personas no creen en lo que se llama asociación en un negocio. Algunos pueden ser debido a lo que han oído acerca de las malas asociaciones y cómo algunos socios codiciosos han colapsado algunos negocios. Algunos negocios han caído por culpa de malas asociaciones, lo que ha hecho que algunas personas no crean en las asociaciones para sus negocios.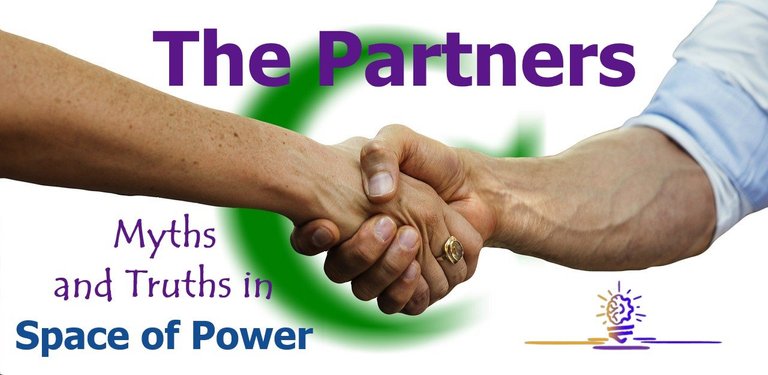 Algunos odian con pasión cualquier tipo de asociación y, como ya he dicho, no se les puede culpar por ello. Y para algunas personas que pertenecen a la otra clase, han creído que la asociación es buena para el negocio y van a ir más allá para tener socios maravillosos en su negocio. Debo decirles que hasta cierto punto, probablemente también han oído hablar de cómo una buena asociación ha llevado a algunas empresas a tener más éxito que otras.
En definitiva, todo depende del ángulo y la perspectiva con que se mire. Pero en lo que a mí respecta, diré que seguiré eligiendo una asociación en mi negocio. Aunque en todos los negocios que he dirigido hasta ahora no he tenido socios. Debo decir que me arrepiento porque no tenía los requisitos para que mi negocio se impulsara. Tal y como decía el post, es fácil encontrar un socio pero más difícil es elegirlo. Si estás buscando un socio, tienes que elegir el que tenga la visión correcta con tu visión para tu negocio. No de cualquier manera. Lo bueno de asociarse es elevar tu capital y poner sobre la mesa lo que sólo tú no puedes ofrecer en tu negocio.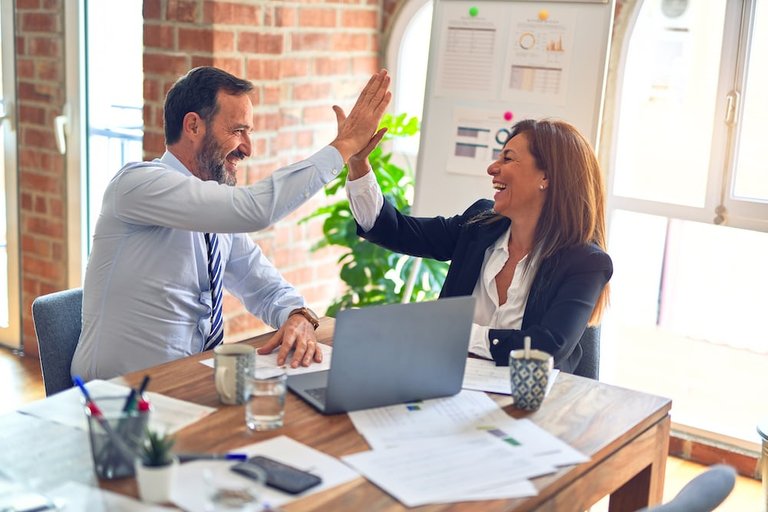 No se limita únicamente a las finanzas, también se trata de que aporten estrategias, ideas y planes que puedan hacer avanzar tu negocio. Son como las partes interesadas en su negocio y el éxito de su empresa depende de ellos mucho más que al revés. Bueno, no he dicho que tener un socio sea imprescindible, no, he visto algunas empresas que no se asocian y tienen éxito. Sí, tienen éxito. Pero yo lo veo como una ventaja adicional.
Si yo tuviera un negocio completo, me asociaría con alguien, porque siempre ayudan a que tu negocio crezca más rápido de lo que te imaginas, pero sólo si participas en la asociación adecuada. Lo que tienes que saber es que la mayoría de las veces, necesitas gente a tu alrededor para lograr la visión que tienes. Hay algunas visiones que puedes alcanzar solo y hay otras que no podrás alcanzar solo a menos que también te rodees de gente.
---
---