HOW I MADE THE "BLACK KING" BRACELETS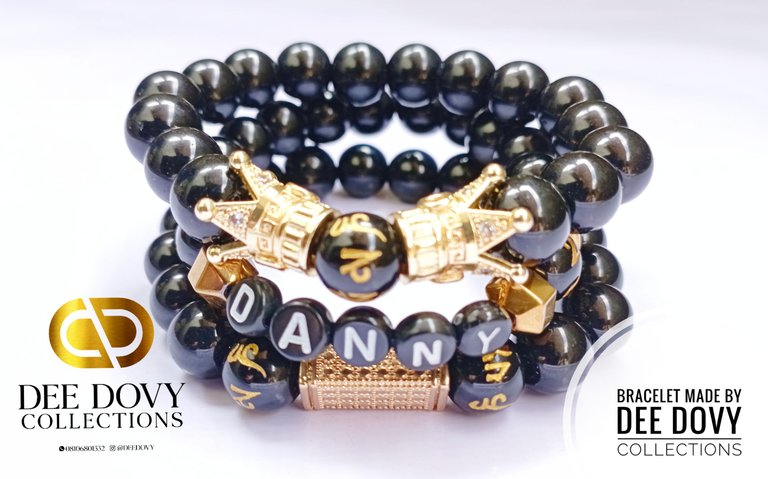 Today, I'll be showing us how I made this beautiful set of bracelets I call "BLACK KING".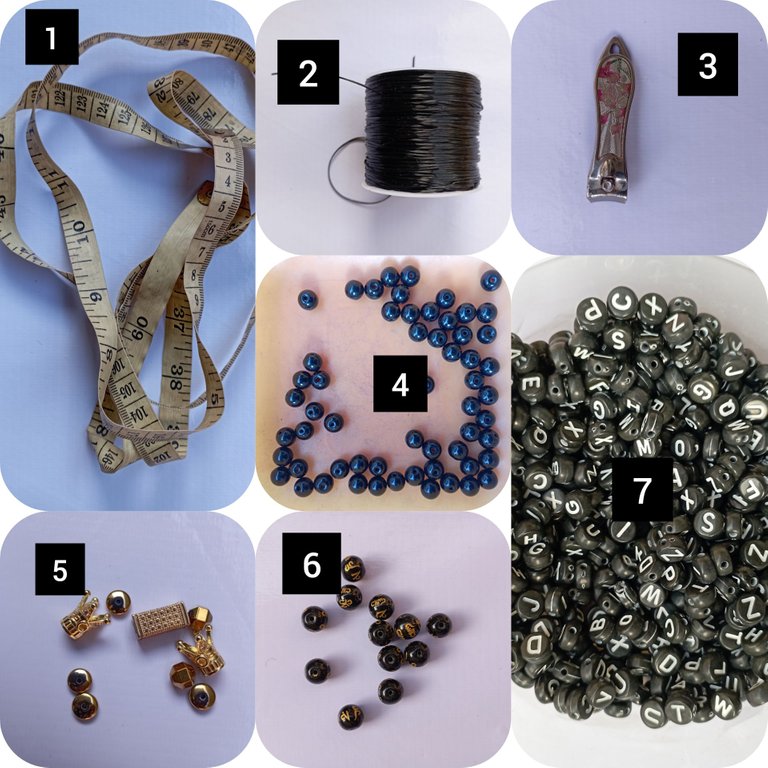 Materials Used
Measuring tape
Condom elastic
Nail cutter
Onyx beads
Gold accessories (crowns) X gold findings
Obsidian beads
Alphabets
STEPS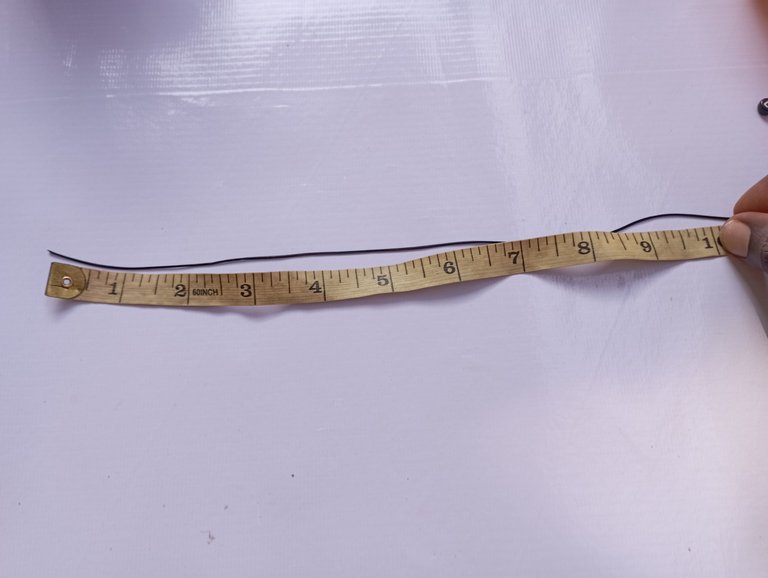 Since we're making a bracelet of 7inches, I had to measure out 10inches so I can easily tie it.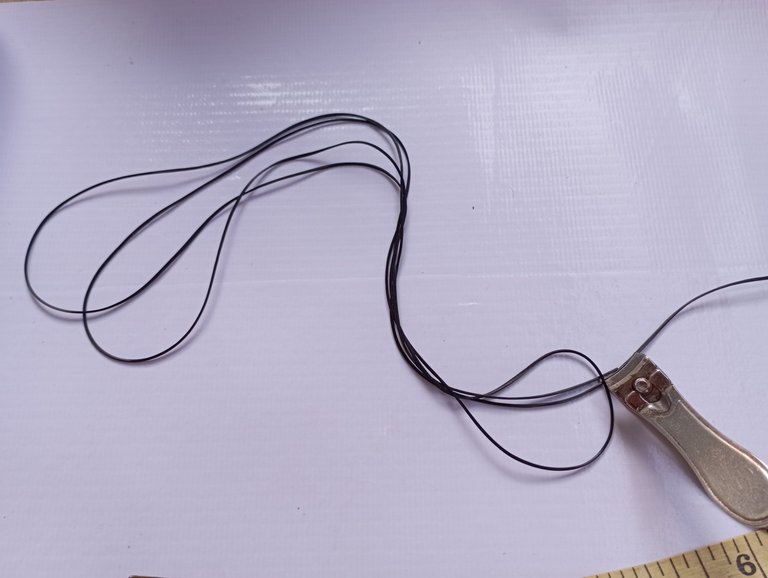 After getting the measurement, make sure you double it twice because the elastic is frail and won't last if not doubled.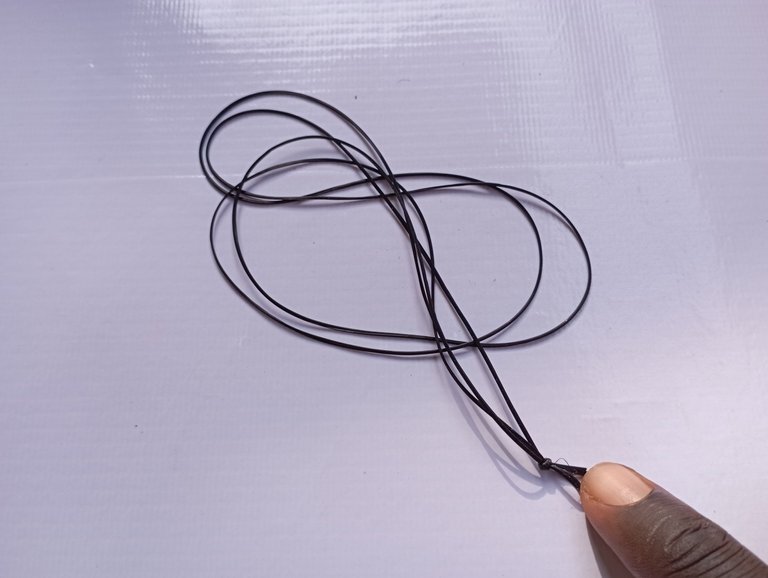 After doubling it twice, tie the loosed ends and form a knot.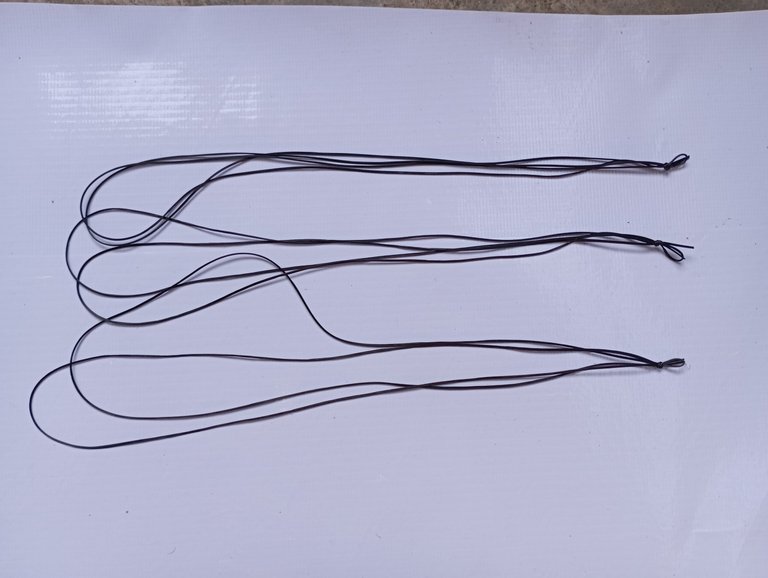 Repeat for two others since we're doing three bracelets.
Get a fishing line of about 0.35mm thickness that'll serve as a guide to help you put the beads.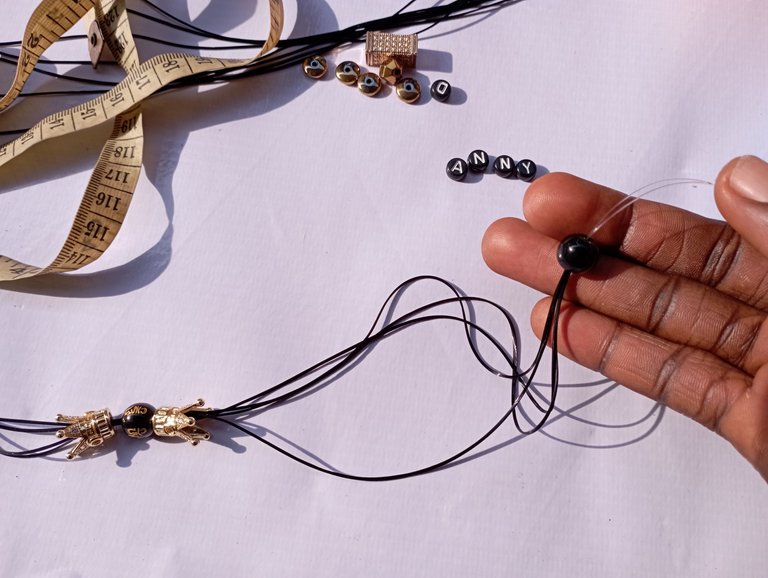 Start fixing in the beads according to the design.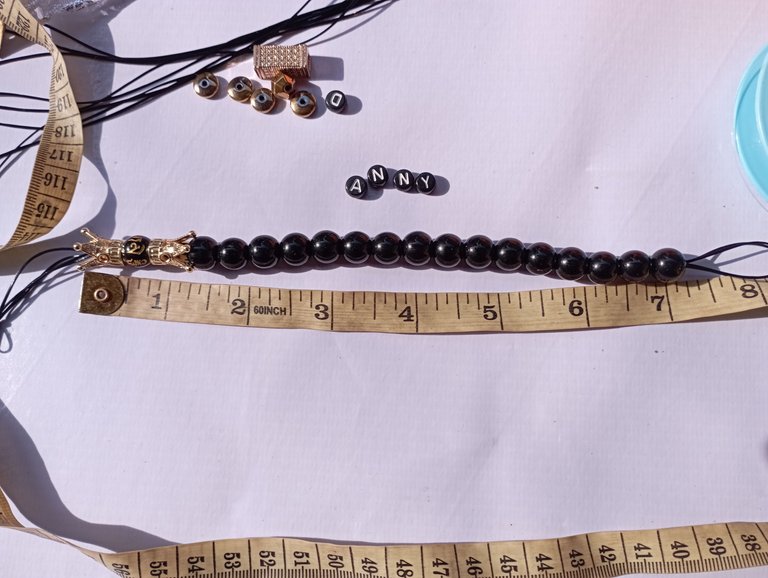 Ensure you measure it to have your desired 7inches.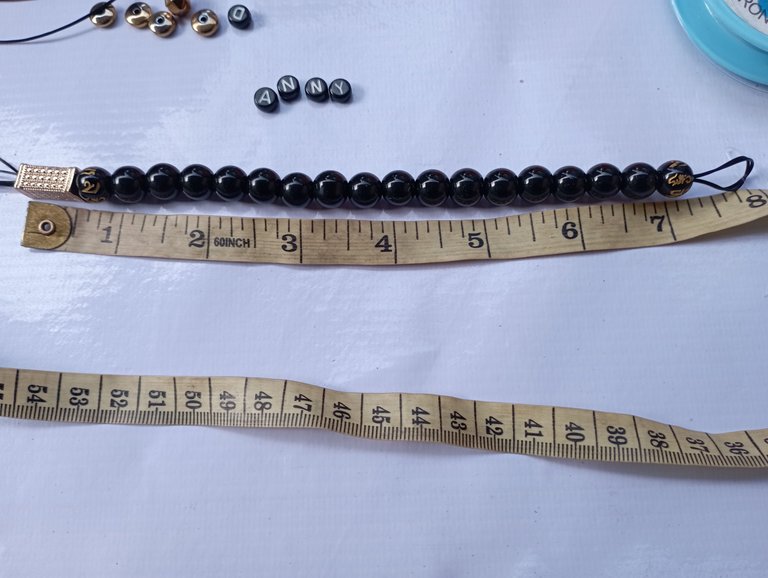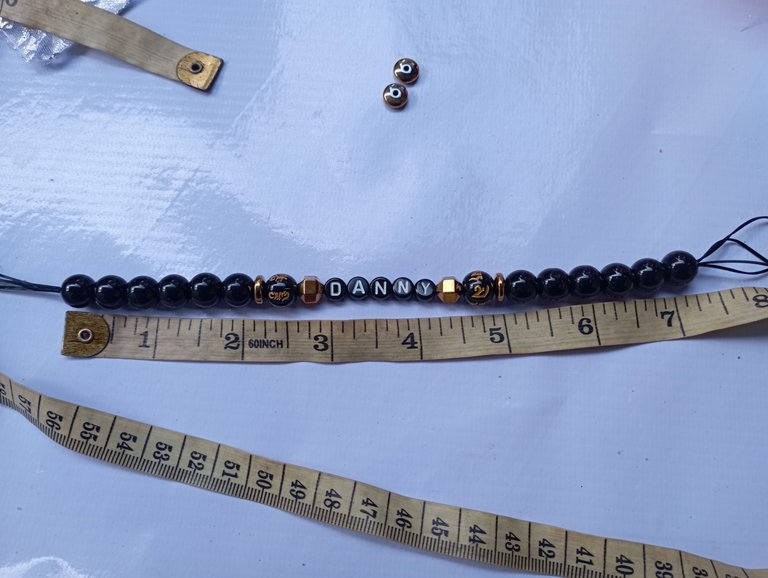 Repeat for the two other designs.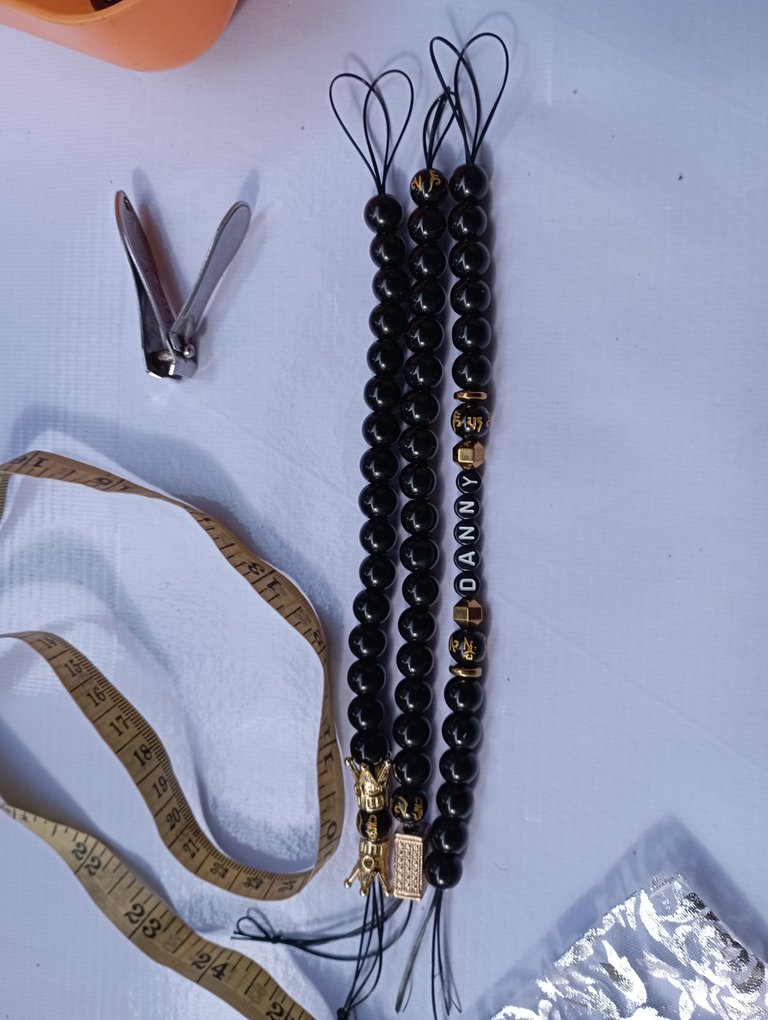 After getting that done, tie the elastic at least three times to have a firm knot and cut off the excess elastic with the nail cutter.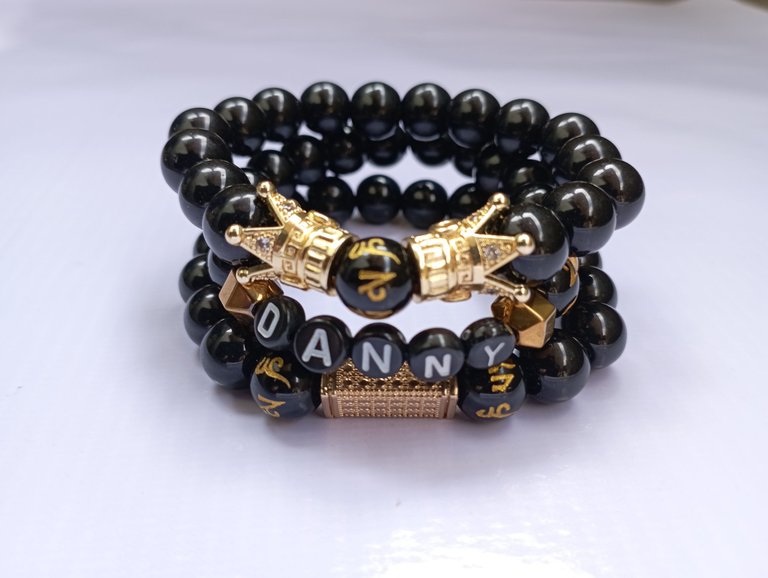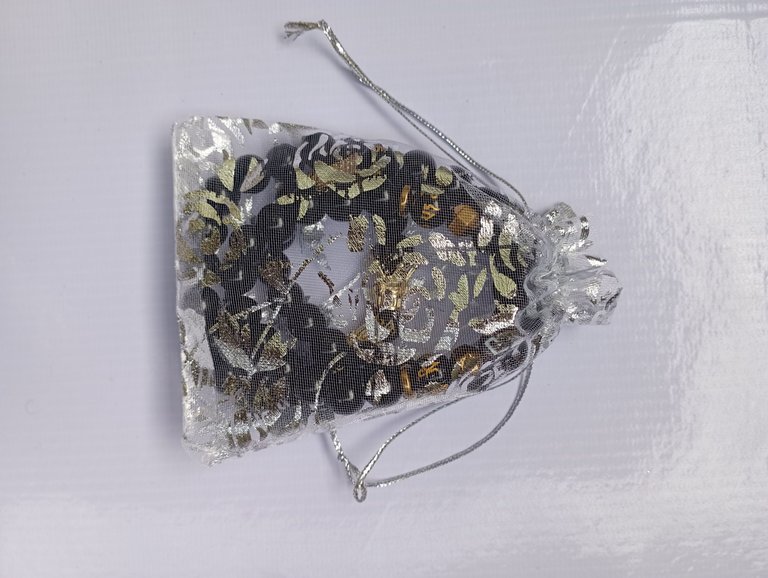 Your "BLACK KING" bracelet is ready. Feel free to package it in a fancy beautiful bag.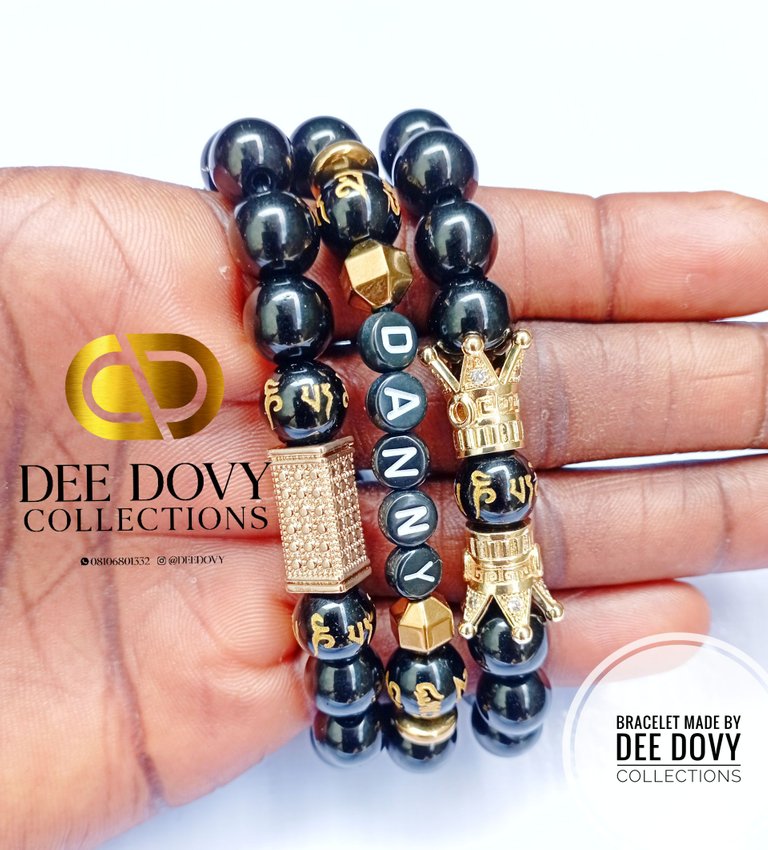 Then, you're ready to rock this anyday, anytime, anywhere!
I remain your favourite Beadgod!
---
---