Should You Buy The Crypto Dip Or Not?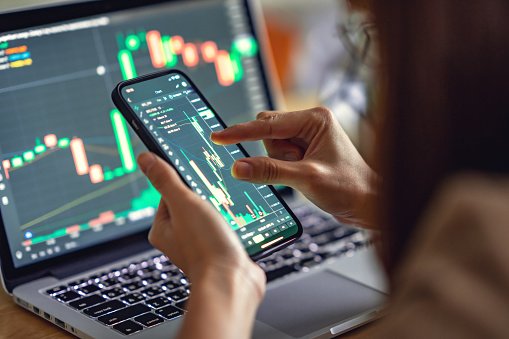 Source
This is a question that cannot be resist by many, but a lot of people even if they don't ask it out, definitely it kicks in their mind if they should buy the dip or not. cryptocurrency like I always say in my other post, it's a game and one have to be very careful about involving in it, because this game is so real. knowing the fact that cryptocurrency is a game, let's look into buying the dip now that cryptocurrency is really dipping, or not buying it for now.
A lot of people I believe I've learnt a lot to what happened to terra Luna, when a lot of people buy when it was $6, and then it keeps dipping, and some people jumped in when it was $3 Worth, but still it didn't stop there, it kept dipping, but I'm not saying this is going to be the same case, I'm just bringing Another picture to this, since it was also a cryptocurrency as well. and because of what happened to terra Luna, and terra ust, a lot of people are so scared to buy the dip now that cryptocurrency is falling, and it's really understandable if you are one of them.
One of the groups I am in on WhatsApp, someone in the group asked if she should buy the dip now that cryptocurrency is at is low, and someone else replied her on the ground that, cryptocurrency is not something that someone will make decisions for you, so you have to go deep into your research, and analyse the market before you take any decision, and that has for him, if you has such money in his account, he will just use it to get food stuffs for himself. haha, so funny right?
Now before I go into if you should buy the dip or not, i want you to understand something very important, that's cryptocurrency is not for the soft hearted people, for you to stand up and say you are willing to invest or get yourself involved in cryptocurrency, then you are telling yourself you are willing to risk whatever it takes, wherever the market is going you are willing to move, and before you make such decisions, you are certain that you have gone deep into your research to know what you are about to face, because this game is damn real.
Should You Buy The Dip Or Not?
I love this question, I'm nowhere a financial adviser, I keep seeing this whenever it comes to buying coins. and I love to make this statement ''do your research'' get someone you can listen to, that is financially stable that you can follow he's/her steps. buying the dip now and it can still keep dipping, and you lose alot. or it can rise and you gain alot, or it can stay there at the same zoom it got it for a very long time, and you don't have patience anymore, or it can deep and still rise again in no time, or it can rise and still deep again in no time, so you see why you need to make up your mind before embarking in this journey, because this is not something you ask someone and easily get answers from without regretting at the end of the day, and blaming someone.
So this is why a lot of people are very careful telling you to buy the dip, because they don't want you to be hurt, just because they thought they were trying to help you and then the market was telling it different story. so you need to do your research so that whatever steps or whatever decisions you make, you have no one to blame, and before you go and listen to People that tells you to buy coins, you should be willing to take all the blame to yourself for listening, and if you gain at all then your luck.
The same way the losing part is strong, the same way the ganing is also strong. let me not scare you by just focusing on the losing game just because the market is not stable, there is also the good part. the part where you will smile, the parts you can be a millionaire a split second if the market moves to your favour. so let's all be guided, and I hope this was helpful!
Posted Using LeoFinance Beta
---
---