HAPPY MOTHER'S DAY MA AND HAPPY 29th WEDDING ANNIVERSARY TO YOU AND PAPA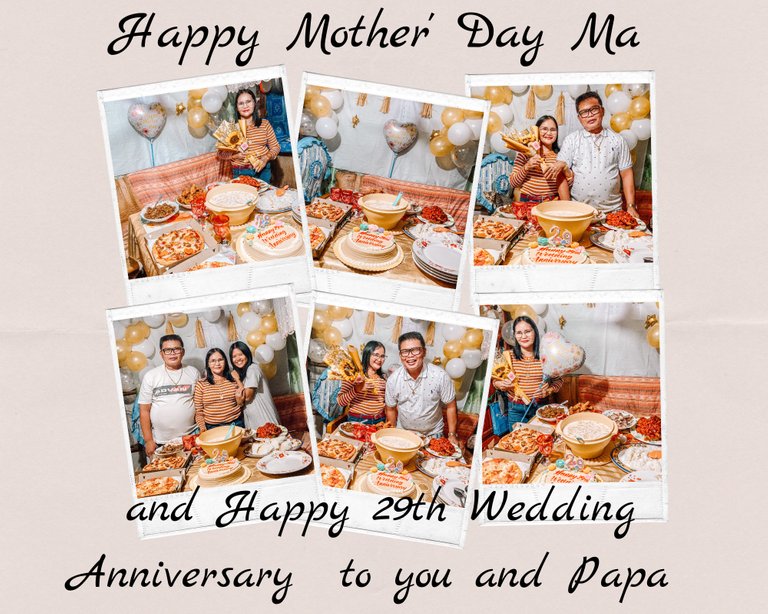 I wouldn't exist if not for them
Almost 2 months have passed since I left my hometown Cagayan De Oro City to work back onsite in Cebu City again, and now I'm back here to my hometown to do my right to vote for the next president of the Philippines. But before the election, it was mother's day plus I didn't expect that my parents would have their 29th wedding Anniversary on the same day. So, when I arrived, I decided to give them some money to have a simple and intimate celebration. Just the 3 of us since my brother is still on the cruise. Although, he expresses his greetings by sending flowers, mother's day balloons, and pizzas to our mother which we all appreciated.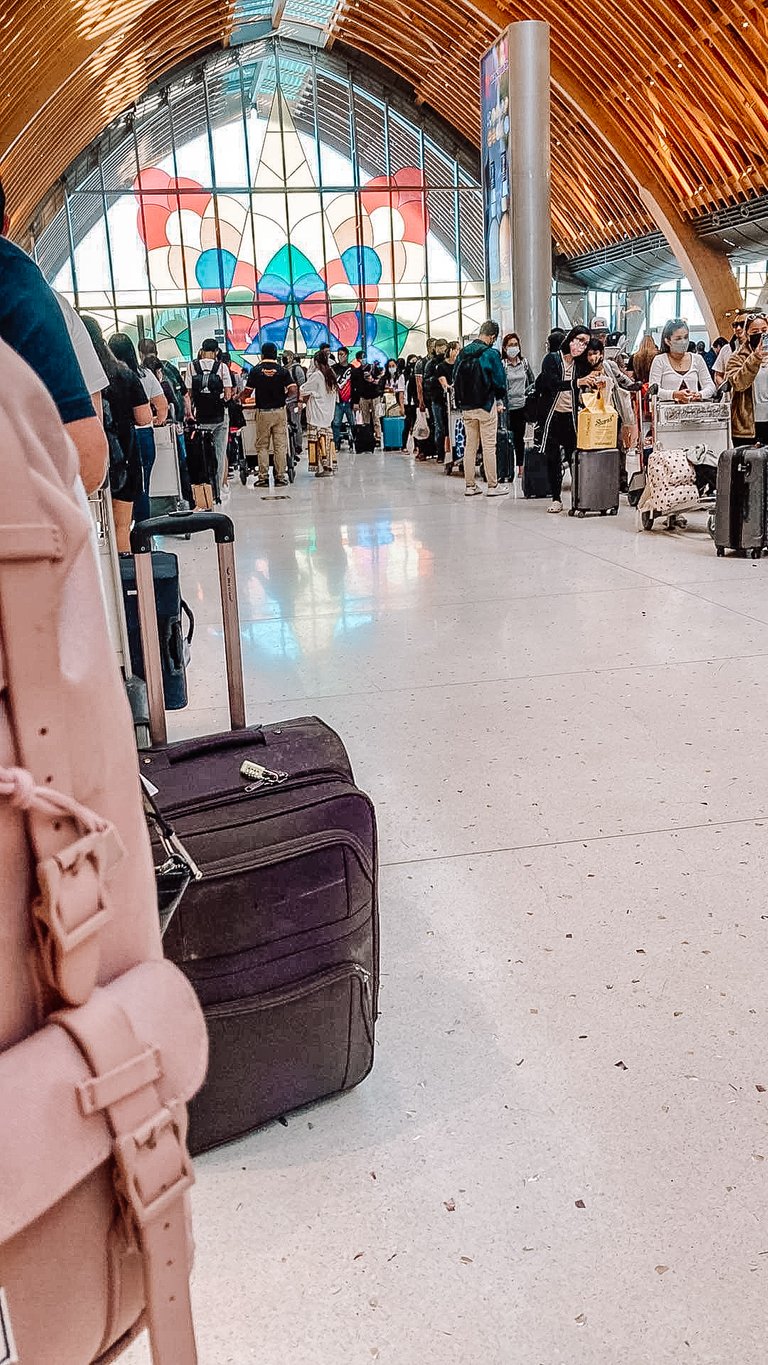 I arrived at Cebu Airport around 6 am and look at the line, it was so long. I almost did not make it because it wasn't my turn yet and it was already almost 8 am (the time of my flight) so, I initiated to go directly to the counter and to let them know that I should go on board. And the counter staff said I should run! Crazy!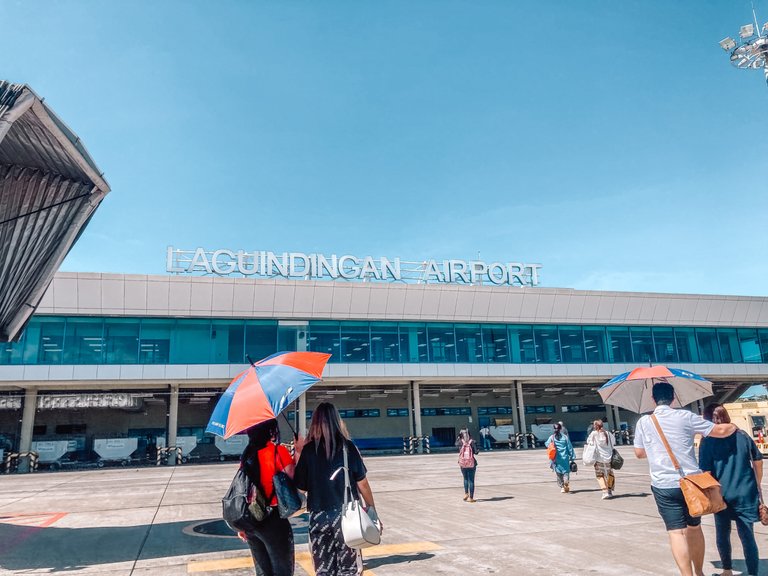 Well, obviously, I made it. HAHAHA welcome to Laguindingan Airport
When I arrived home, I went to sleep right away because I was very sleepy on my way. I decided not to meet any friends since I only have limited time to stay so, I spent it all to my parents.
Let me show you guys the photos we had.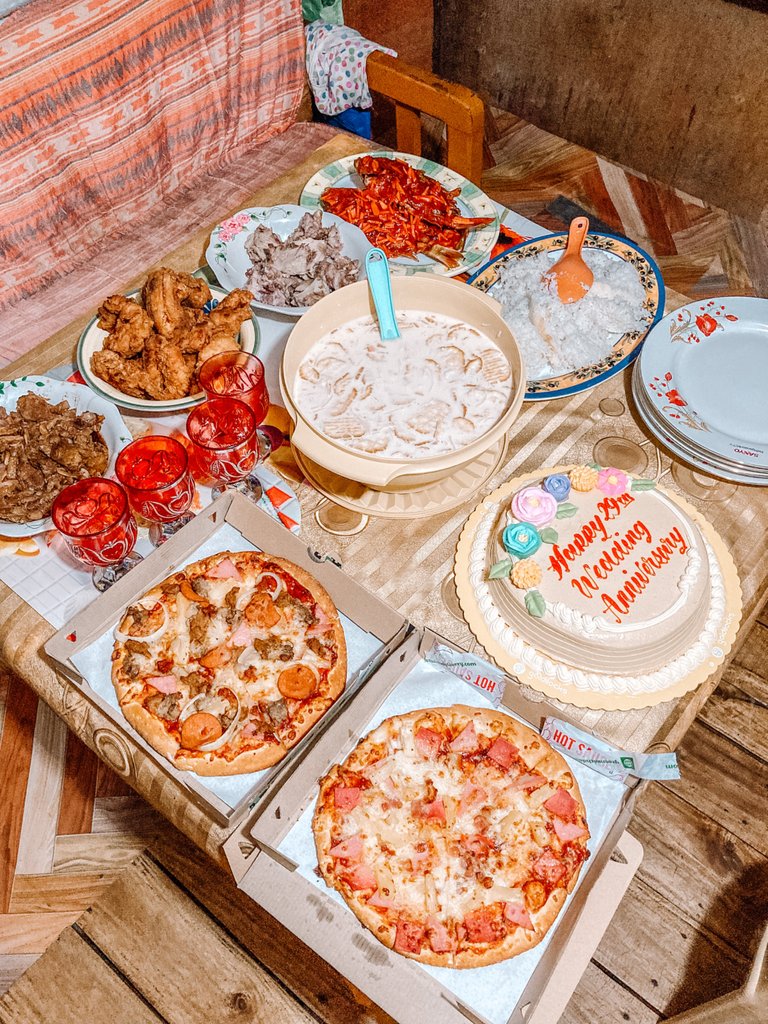 My mother was the one who prepared all of these. Part of what I love when I get home, is my mother's food. It's the best!
And here are some of our fun shots 😁😊😊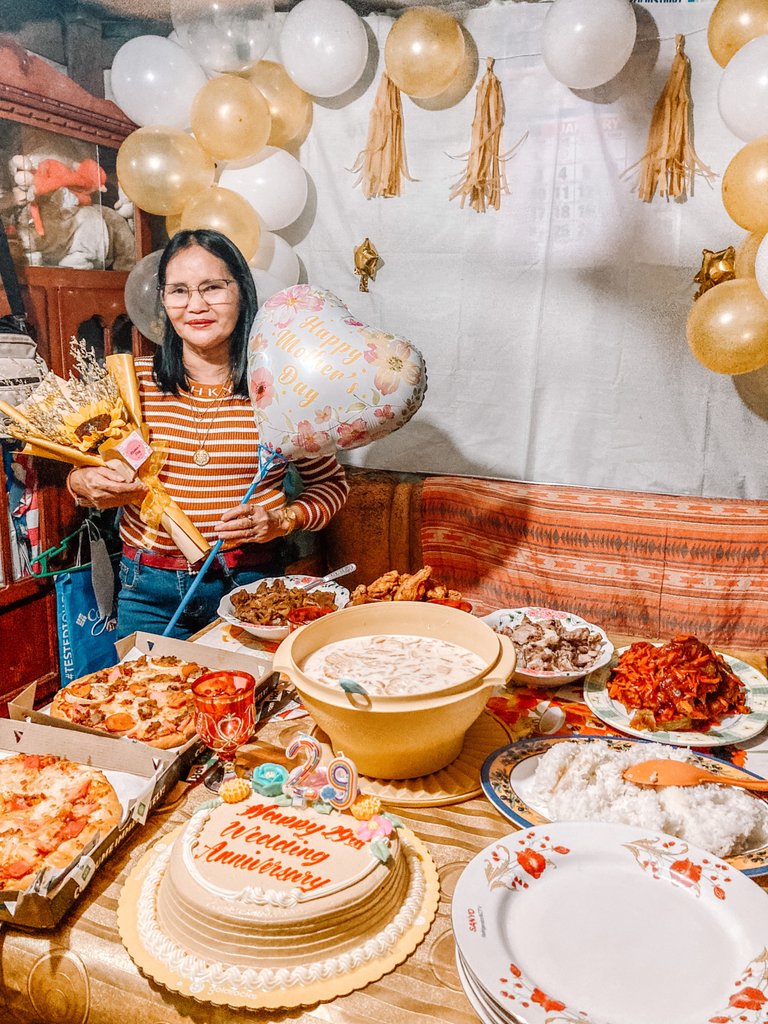 My mother with her sunflower and mother's day balloon from my brother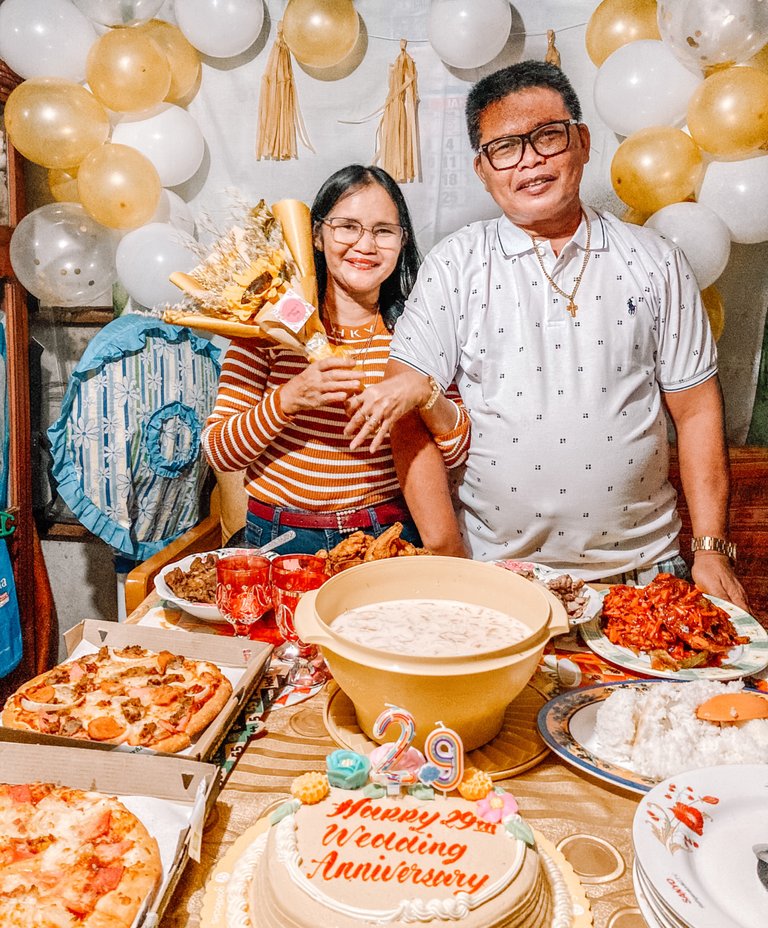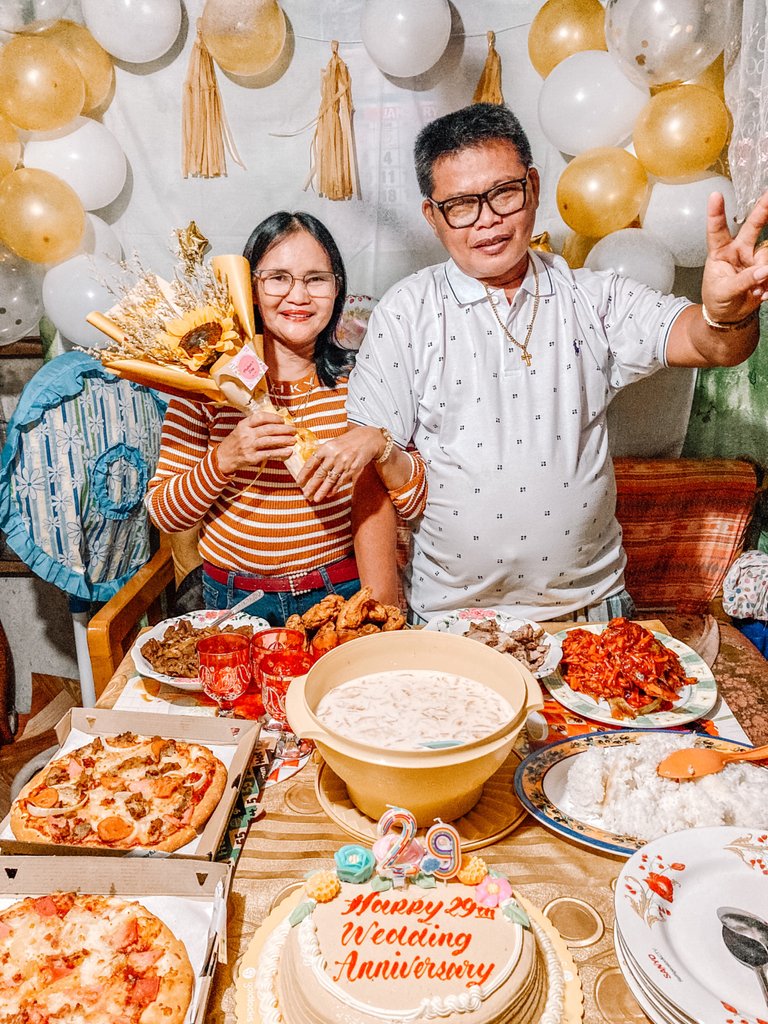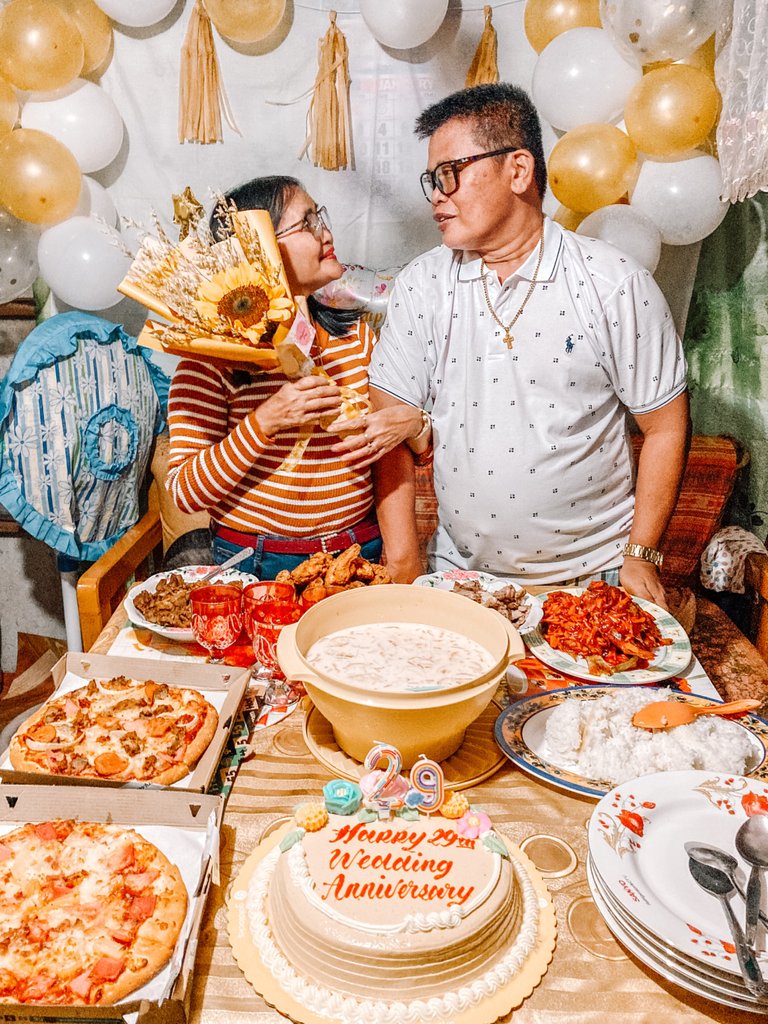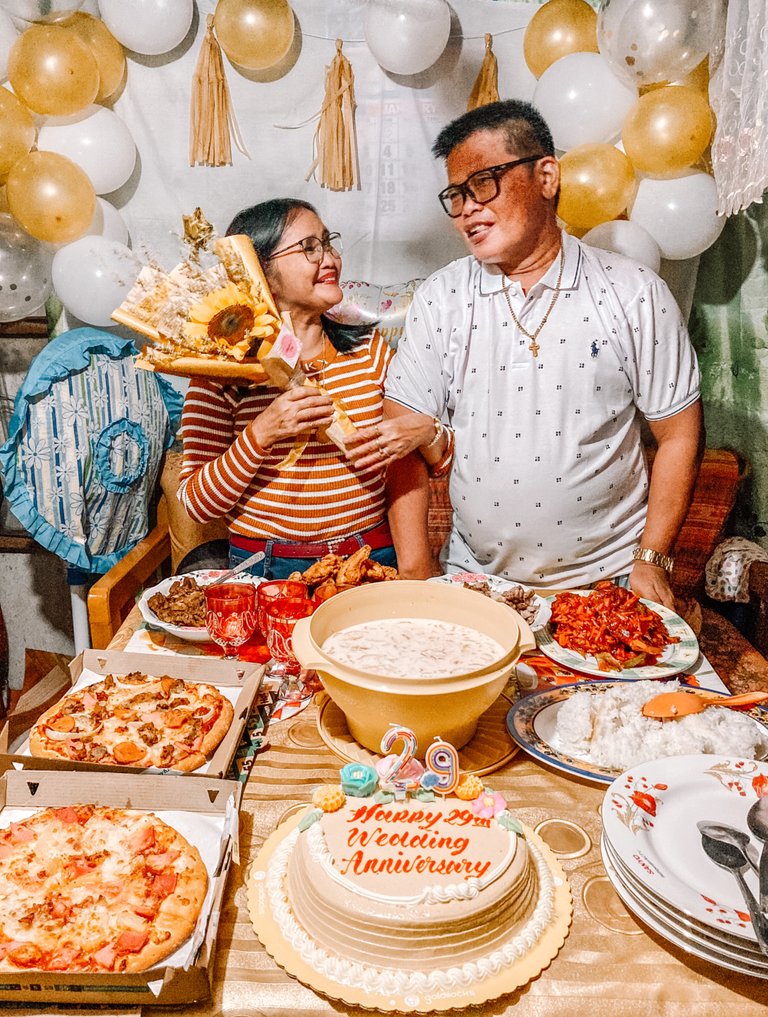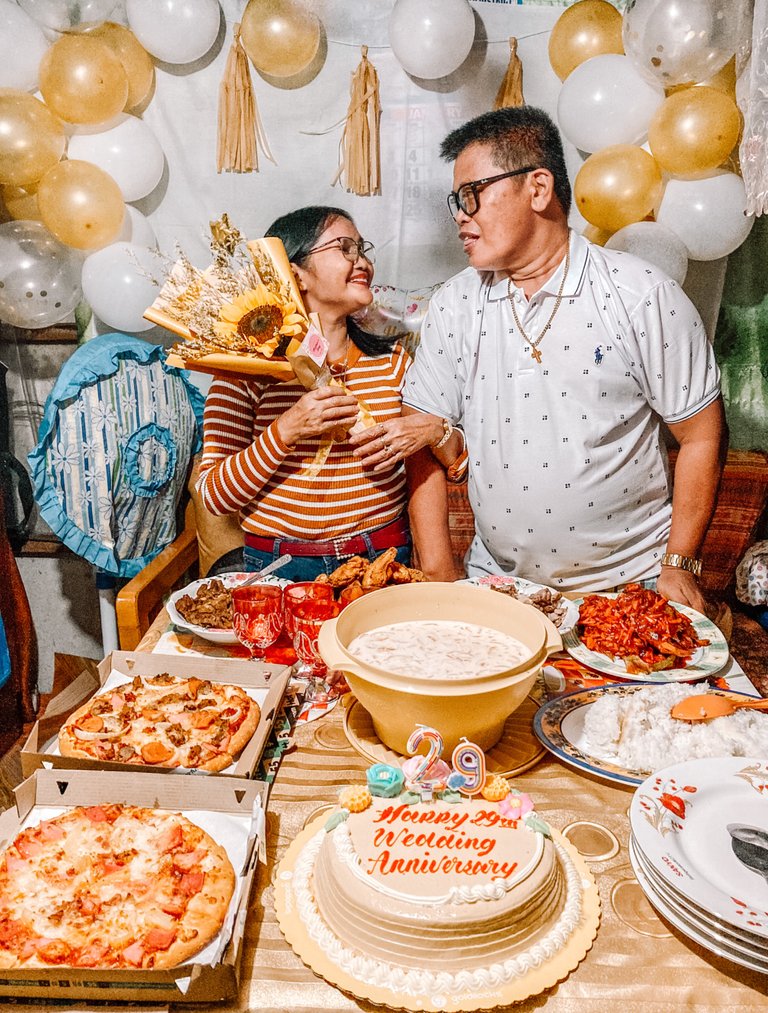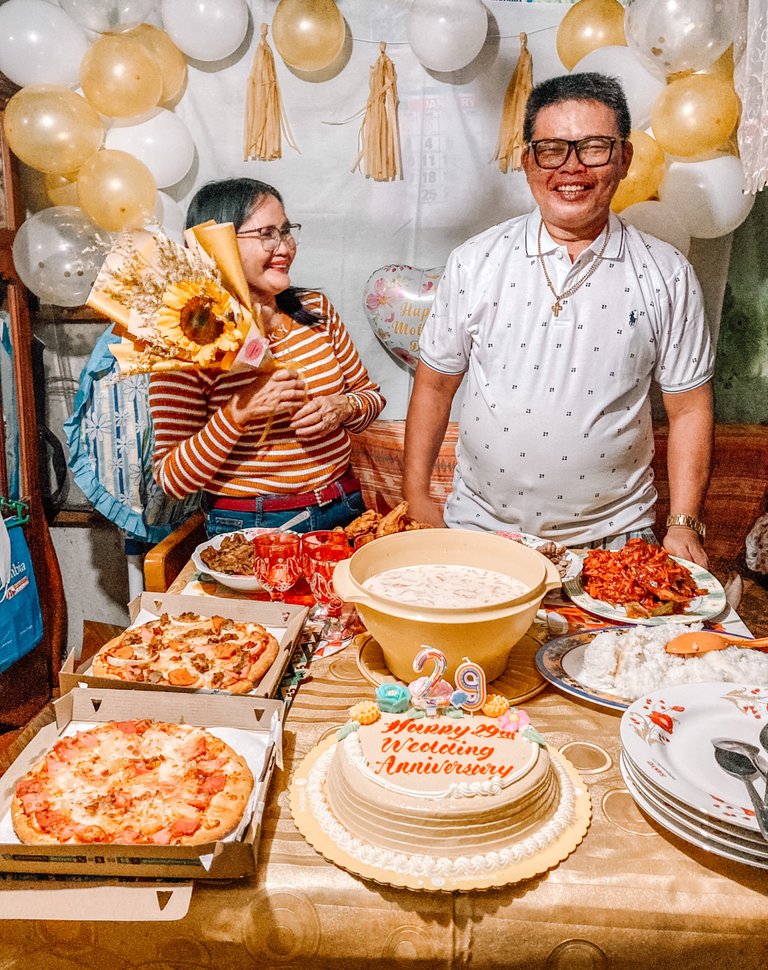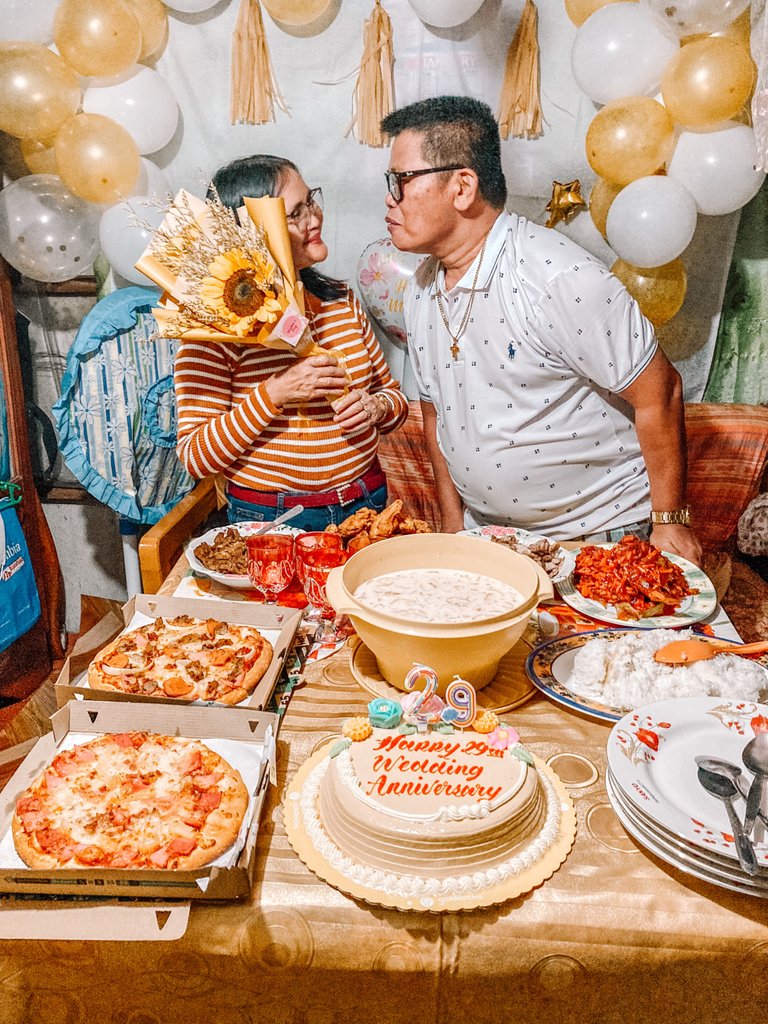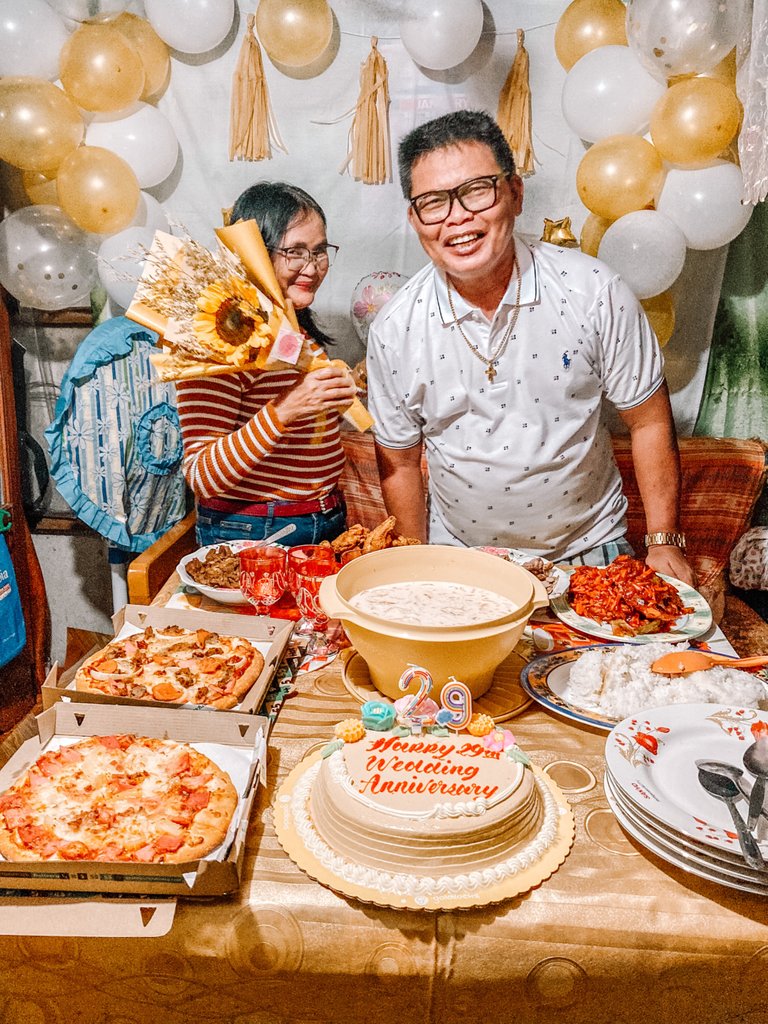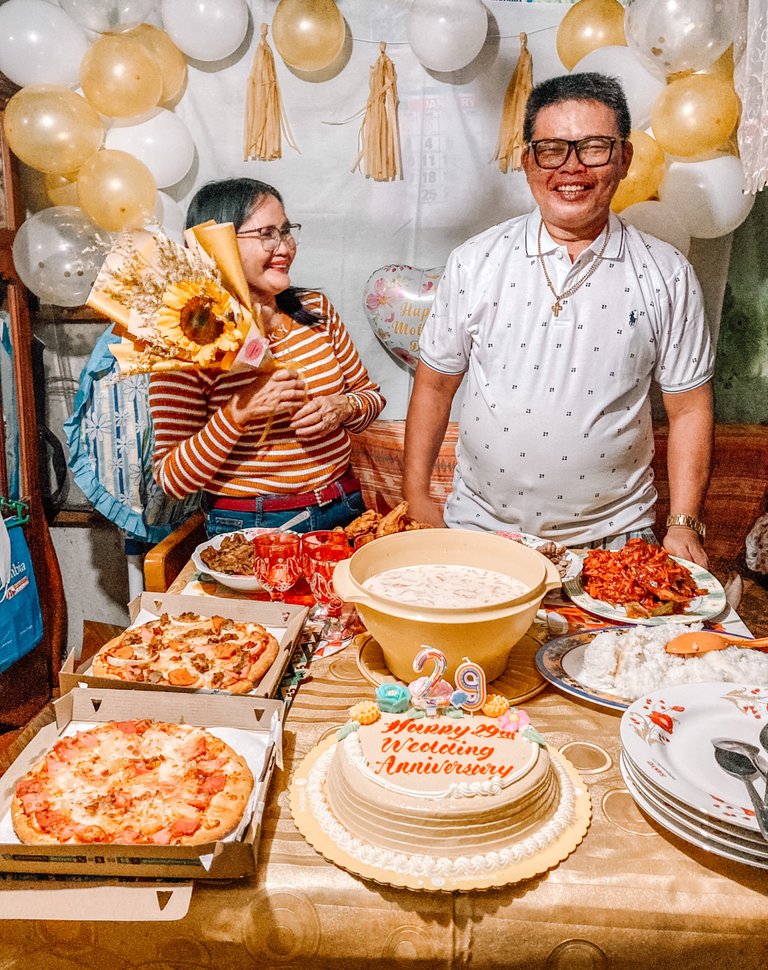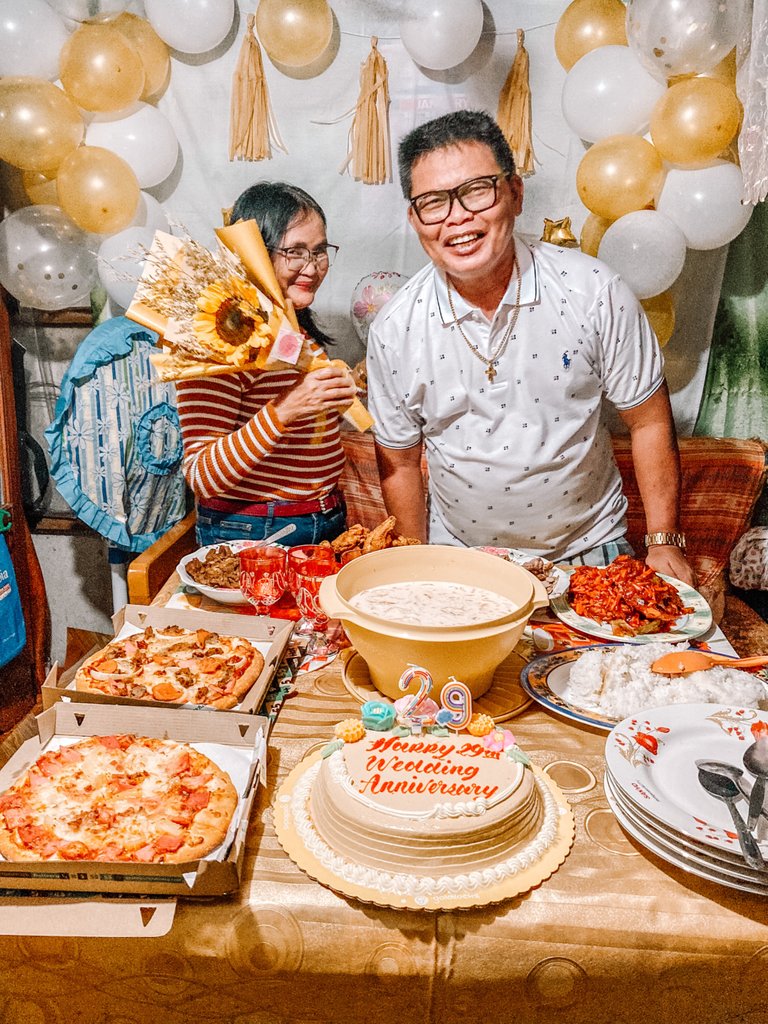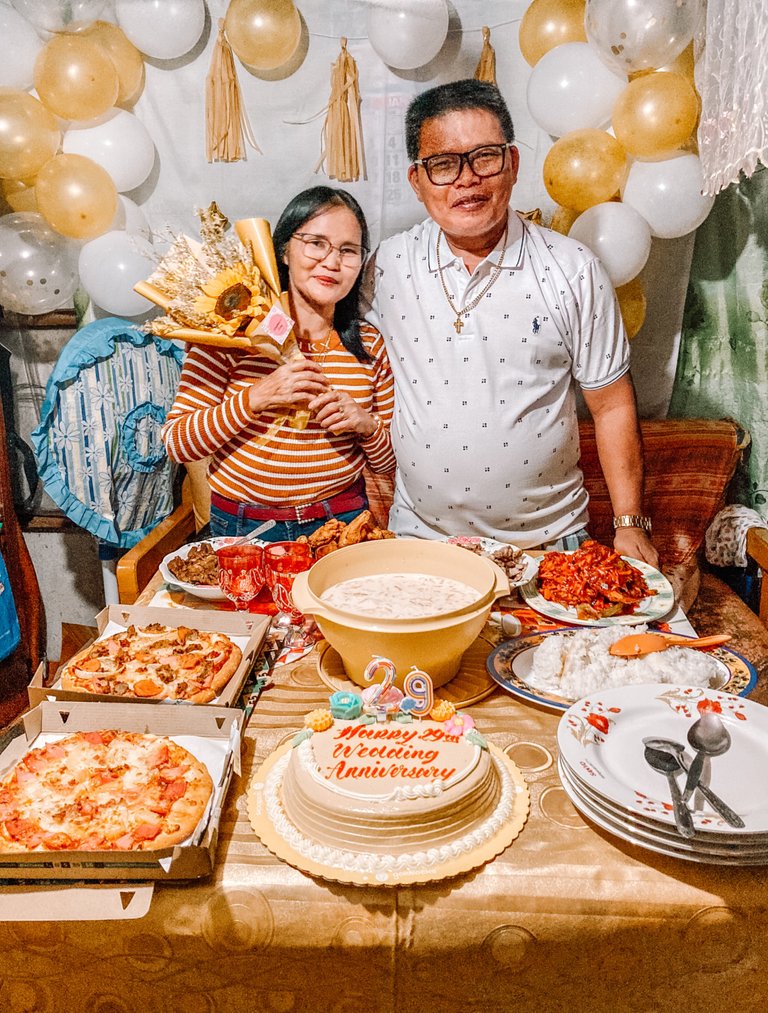 They looked cute together. I have witnessed the struggles and sacrifices of these two that's why they are my utmost priority. Thank you to my understanding and my ever-supportive boyfriend who also looks after my family, I'm really grateful to him.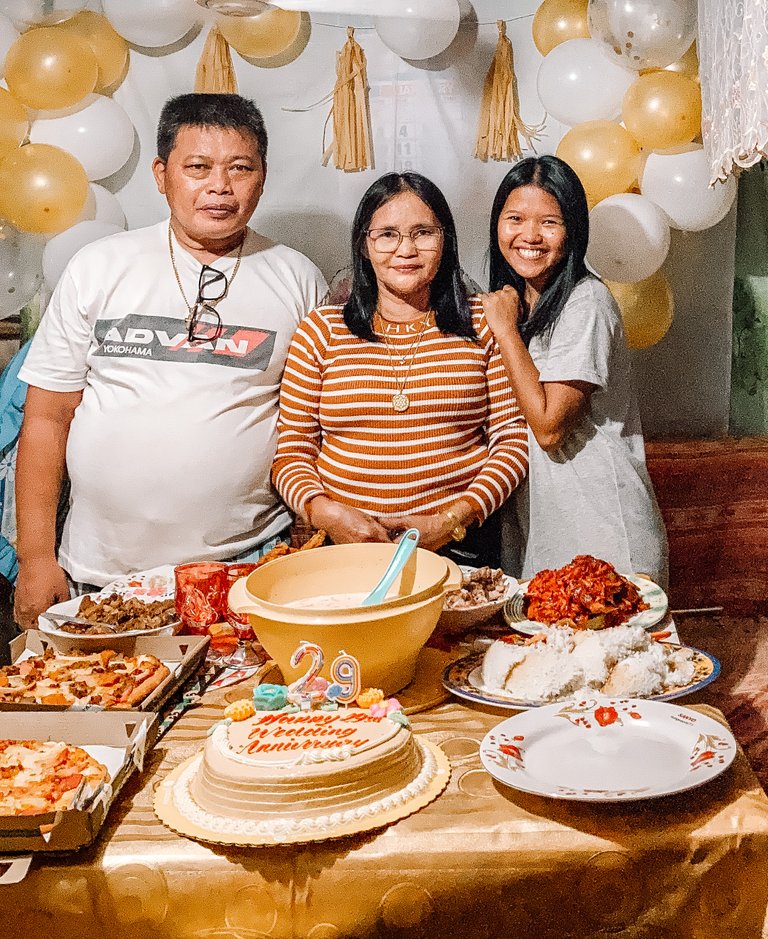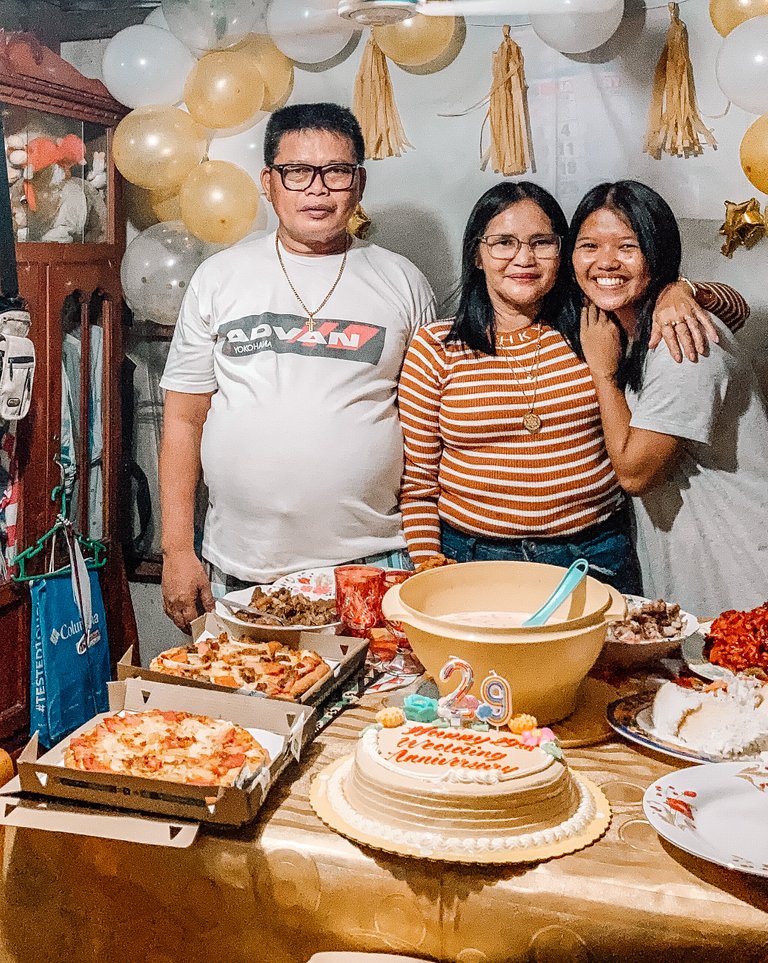 And of course, our family picture ❤️ except that my brother was not around at this time hopefully soon when he gets back home 🙏🏽
My heart is full and I'm beyond grateful to my family. If I get married I wish my husband and I would survive this long or more too, through thick and thin as they say. And if I become a mother, I would make sure to take care, raised well, and protect my kids too just like how my mother did it to us. How about you? How did you greet your mother on mother's day?
---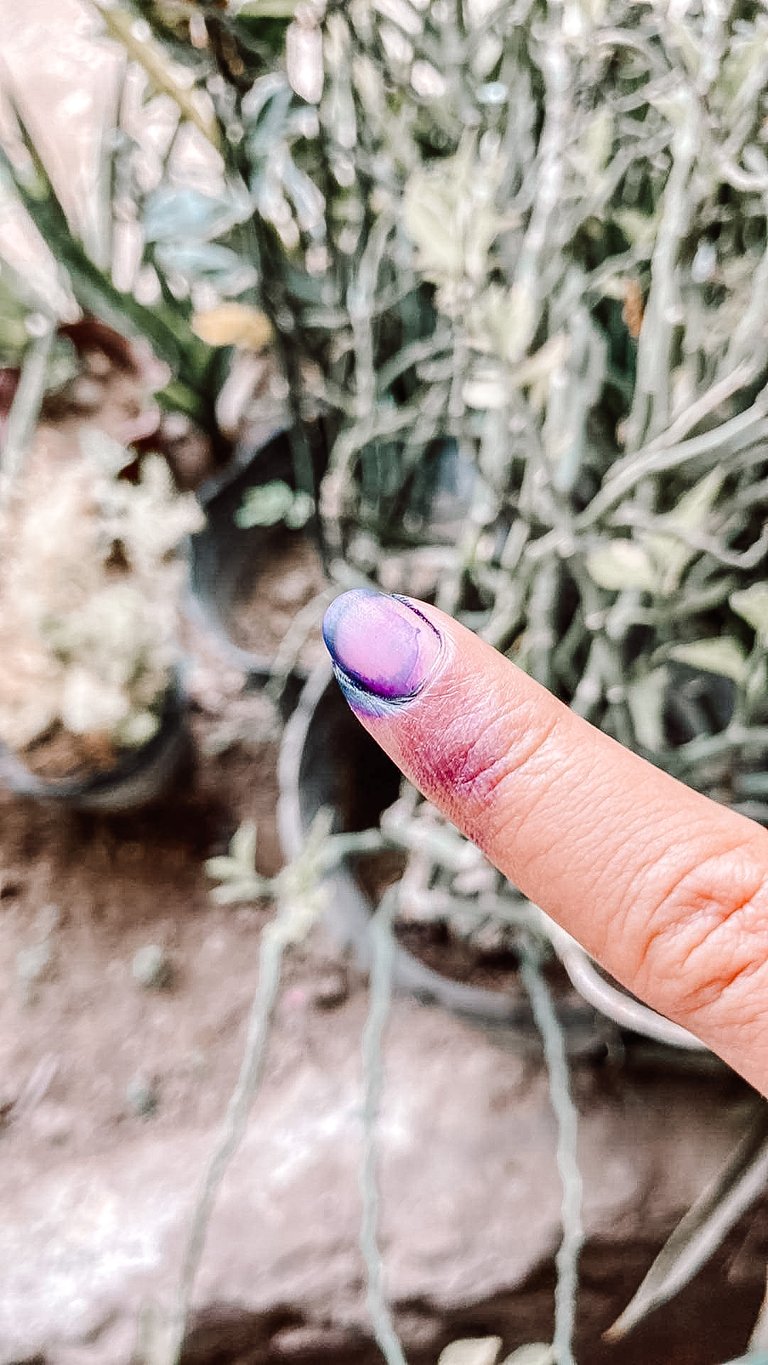 Side story before I post this blog, today is May 9, 2022. Election Day and I have casted my vote. Whoever wins, I hope they would take care of the Philippines more than the previous administration. To my countrymen, God bless our families and our nation.
Stay safe Hivers and see you on my next post! 😉
Cheers,
Mary 🌷
---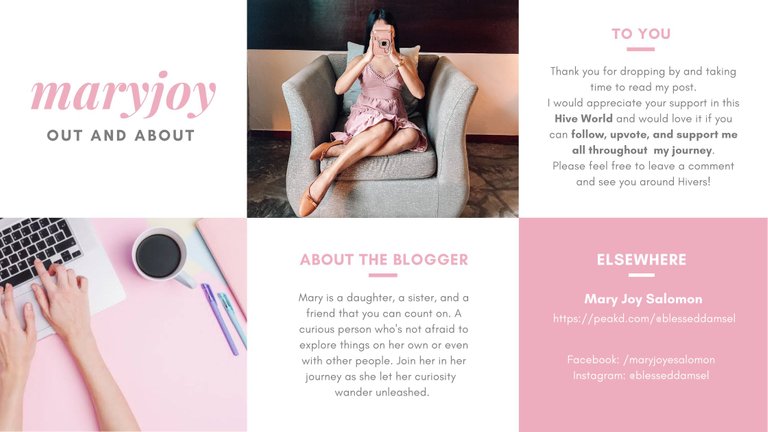 Facebook • Instagram
---
---