#inkwellnatureprompt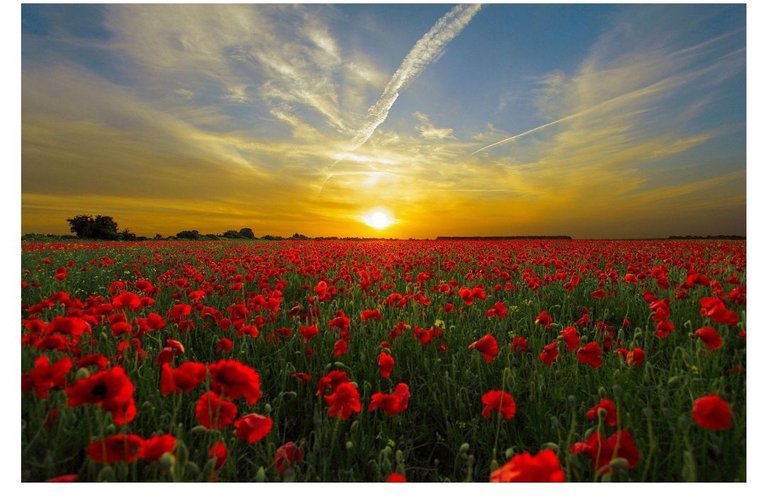 Love took my aunt to a faraway state, a mountainous area—Enugu State in Nigeria. When our grandma was alive, she used to visit her daughter, especially when she gave birth to a child. When she came back home, she would always tell us stories of the unique geographical features in Enugu. I had longed to visit there ever since I heard of the existence of a beautiful place known as the Valley Greenery, but my dad said I can only visit Enugu after my fifteenth birthday.
When I was twelve years old, I pleaded with my dad and grandma to allow me to visit Enugu State, but my dad vehemently refused, filled with anger and commanding me with a warning, "Angel, never ever talk about visiting anywhere in this house until you turn sixteen." That day, I felt so bad and wished to join my mother in the grave, wondering why my dad hated me so passionately. In my state of agony, I fell asleep and dreamt of my mother walking up to me and saying, "Your dad meant no harm; please obey him." Just as I was about to ask for an explanation, I woke up and saw my dad looking at me with tears. I narrated the dream to my dad, and he said, "I loved your mom so much and would keep her wish of not letting you leave my side and not getting married until you turn sixteen." We both hugged each other, and life went on.
According to Aunt Salomi, Valley Greenery has the most captivating green vegetation, and in front of it is a unique spring with some of the cleanest water ever tested in the Eastern State. It also has beautiful nature and captivating wildlife.
On my sixteenth birthday, my wish to my father was his approval to visit Enugu. As I arrived in Enugu, I was anxious to explore the state. The first place I requested to visit, accompanied by my aunt and cousin brothers, Daniel and Kingsley, was the Ideal Spring water and the Greenery Valley. As we reached the scene, it exceeded my expectations; the entire environment was an epitome of enchantment. As I moved further, I saw an attractive being that no one had told me about, and she captured all my attention and imagination. She seemed to understand the environment better than anyone else and was not afraid of some dangerous animals, especially snakes, as she was friendly to the animals there.
As I got closer to the other side of the valley, behold, a beautiful damsel named Bella appeared. She grew up harmoniously with the natural environment. The place where she lived was surrounded by beautiful flowers located in a sprawling garden.
Bella's parents were lovers of the natural environment; they exposed her to the understanding of the beauty of nature. They made her understand that every part of the grass, every tree, and every animal had a purpose and deserved respect. The days Bella spent in the valley were meant for exploring it. She devoted her time and attention to discovering the immense beauty of nature. She paid absolute attention to the leaves as they whispered and to the beautiful songs sung by the birds. She cherished the moments she had in the garden, especially when she lay down in the field of wildflowers, feeling the caress of the green grass softly on her body. She sat by the babbling brooks and was captivated by the flow of water, where she discovered that sunlight danced on its surface.
Bella, who was dumbfounded by this display of nature, made a promise to the natural valley that she would protect it. She organized a birthday party in the valley, providing an ample opportunity to rally up her friends and community members to organize a clean-up campaign to entirely rid the beautiful valley of any pollution and
Bella, who was dumbfounded by this display of nature, made a promise to protect the natural valley. She organized a birthday party in the valley, providing ample opportunity to rally her friends and community members to organize a clean-up campaign, aiming to rid the beautiful valley of any pollution and litter that could harm its natural values and ecosystem. They planted more trees and ensured that the place would be safer for endangered species. Recognizing Bella and her parents' efforts, the government assisted in making Greenary Valley a center of attraction.
Visitors flocked to the valley, eager to witness its natural beauty, as they had heard about Bella's commitment and zeal to maintain a natural environment. Eventually, Greenary Valley flourished and stood as a representation of human dedication to the beautification of nature. Bella's story and Greenary Valley serve as a reminder that through our appreciation of nature, we find inspiration, peace, and understanding for a sustainable future.
All the visitors who toured the place encountered a sense of wonder, natural peace, and a calm atmosphere. I thoroughly enjoyed my trip to Enugu, and since then, I appreciate God daily for the existence of nature.
---
---