Inkwellobjetsd'artprompt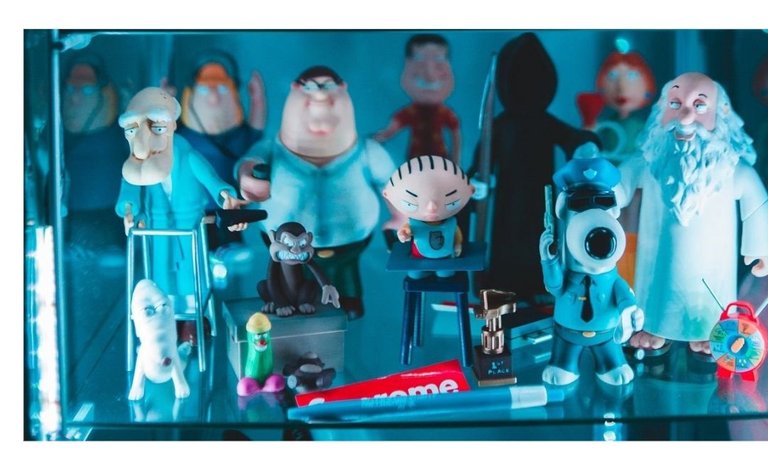 During our childhood days in my village, we were told about a specific settlement where our ancestors lived before they migrated to the present place where we are currently settled. Some parts of the old settlement have turned into farmland, while others have been developed for building construction. As time passed, whenever a member of our village raised funds for a building project to develop any part of the ancient settlement, the builders would always excavate some artifacts that were used by our ancestors. These artifacts included pots, spoons, cutlasses, spears, and more.
Furthermore, there is a particular memory that can never be erased from my mind. It happened when my step uncle returned from Liberia, where he had been sent by the Nigerian government for a peacekeeping assignment. He came back with some money and decided to build a house in his village. Since there was no available space within the settlement, he was advised to reclaim a portion of the old settlement allotted to our family. However, the old settlement had already transformed into a dense forest. Even as a young teenager, I knew that reclaiming the land for the building project would cost my step uncle a significant amount of money.
Consequently, whenever there was an occasion for a building project in any part of the old settlement, there were always remarkable events that our villagers gathered to watch. A week after my step uncle's return from Liberia, he called for a family meeting and sent my cousin brother to invite all the adult males. As the available adult males gathered, I overheard the proceedings of the meeting. The meeting went as follows:
Step Uncle: "Welcome, respected fathers, uncles, and brothers. I thank you all for honoring my invitation. As you know, I returned from Liberia ten days ago." He paused for a few seconds, as if mesmerized by a particular scene. Then, while addressing his audience, other older male members of the family arrived. He continued, "I came back to build a house for myself. So, my family members, is there any place where I can build a house?" The eldest member of our family, Dee Okoro, replied, "We appreciate your warm welcome and thank God for your safe return from Liberia. Regarding the building project, you must understand the current situation. All the land within the present settlement has been developed, so we advise you to reclaim the forest." Two days after the meeting, my step uncle dressed like a modern hunter with a cutlass and a double-barrel shotgun and entered the old settlement to explore the area.
Three days later, some able-bodied young men were hired to clear the ancient bushes, and a machine operator for cutting trees was brought in. During this time, many animals started running out of the forest, some were killed with the cutlass, and others were shot down. I observed the fascinating way the trees fell.
Furthermore, when the time came for the digging of the building's foundation, many artifacts were excavated, including war instruments, kitchen utensils, and the most interesting one of all, a very long spear.
The spear was then brought to our central compound. Soon after it arrived, the eldest member of our family was brought to the compound to tell us about the spear's history. He said, "The spear belonged to one of our family's ancestors, whom I met when I was a child, probably eighty-five years ago. I can still remember the length and weight of the spear. It was the heaviest and had the sharpest blade among all the spears in the family." He continued, "In those days, every able man was identified by the color, length, and weight of his spear, but this particular spear was one of the longest. The owner hunted many game and fought numerous battles with this spear. It was known as Ikeohia, meaning 'the strength of the forest,' and it was owned by Ogele, the great warrior."
Then I saw the eldest member pick up the spear and position himself as a retired spearman, even though he was 101 years old. Besides the spear, many other artifacts were excavated. My uncle gathered these artifacts and stored them among his military equipment in his warehouse. Later, a young archaeologist from our village named Obioma decided to build a museum to house all the excavated artifacts. Each objets d'art had a written history associated with it, providing visitors with insight into their significance. The museum has since attracted many tourists and generated revenue for our village.
---
---