Another Pleasant Valley Funday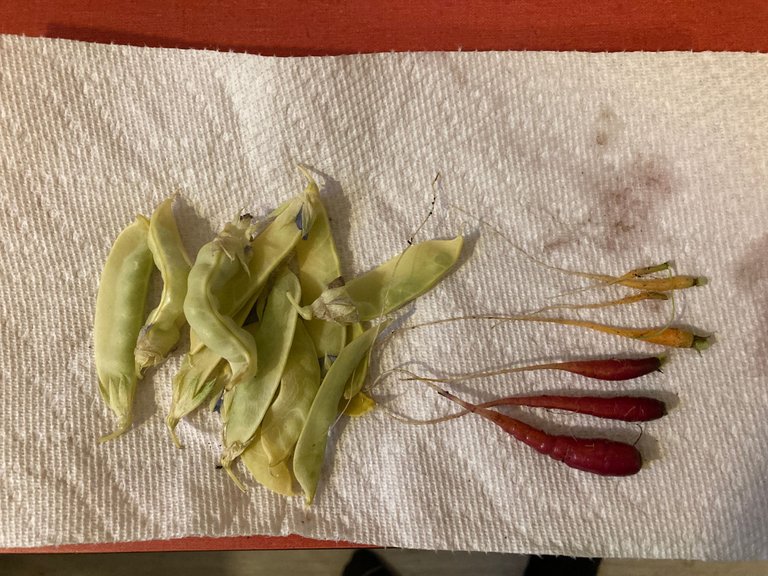 Eatin' and Pickin'
Peas and thinning Carrot!
We enjoy fresh peas, and we need to thin so Carrot will grown bigger!
ABOVE, I picked some more Golden Peas, and I am starting to thin the peas! I always OVERSEED carrot. the seeds are little bigger than a pin head, so, I toss tons of them. Later, when they start to come up, I thin, by picking tiny ones that I sue in salads! I'll start to pick a dozen or more of those tiny carrot each day now, until I am left with properly thinned plantings, for larger carrot end of month


Looking around, I think Thursday, I will pick 3 or 4 green zucchini harvest at least two Grow Bags of potato, and replant some potato immediately.
---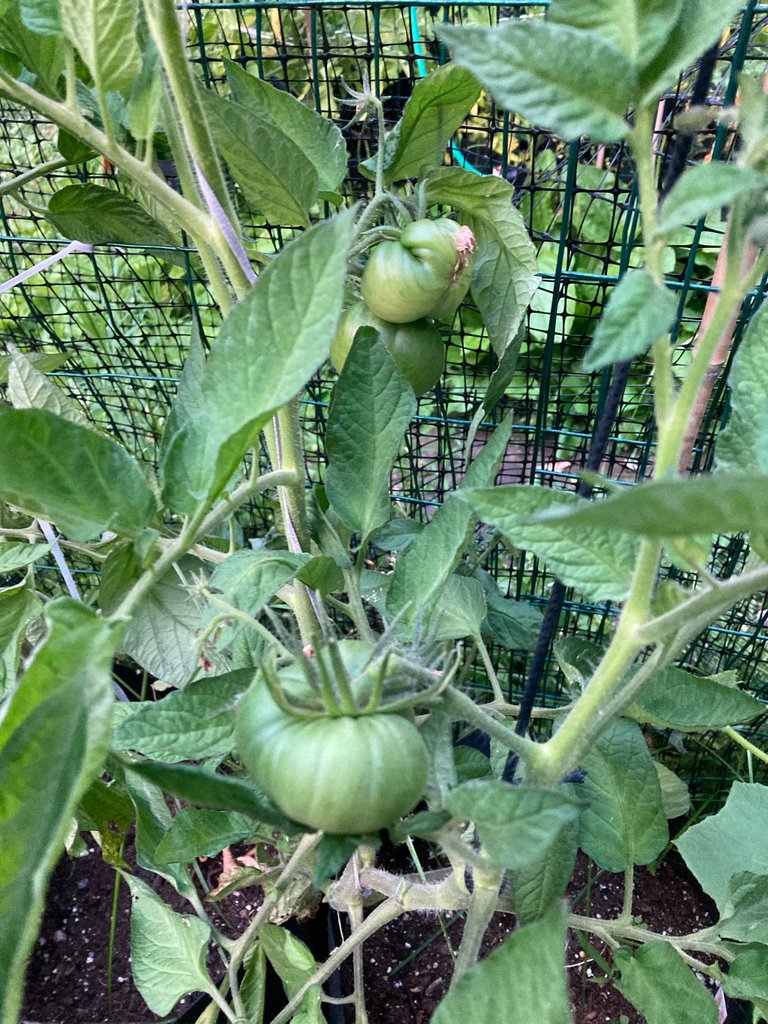 Above: Brandywine tomato coming in nicely.
Below: More Brandywine Tomato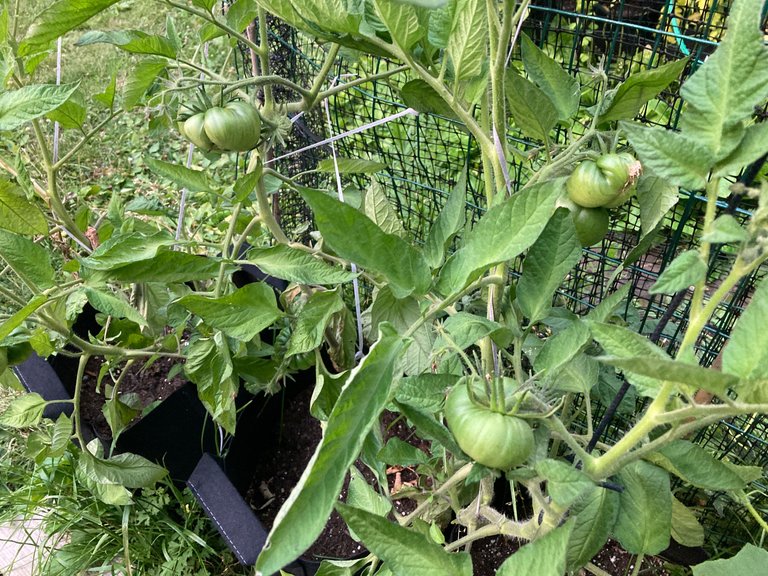 ---
Herbs and Lettuces are doing well.
---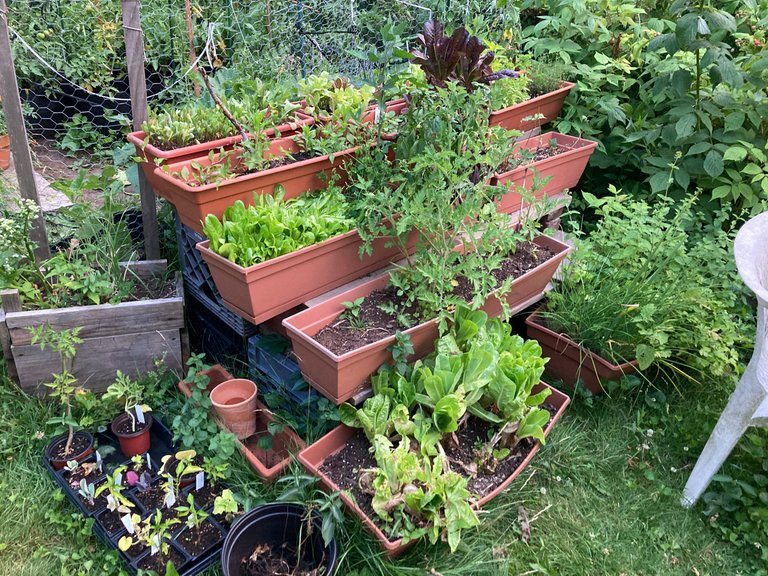 Above: Lettuces, and other leafy greens
Below: Cherokee Purple Tomato coming along, as well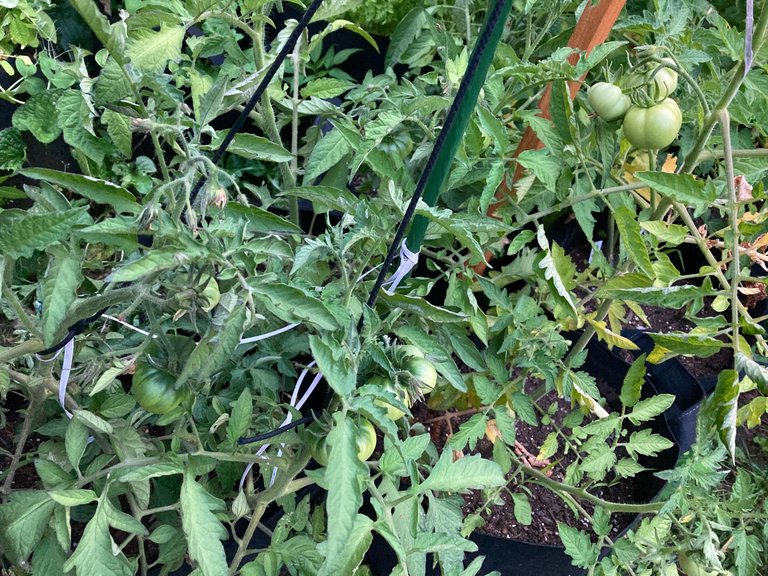 ---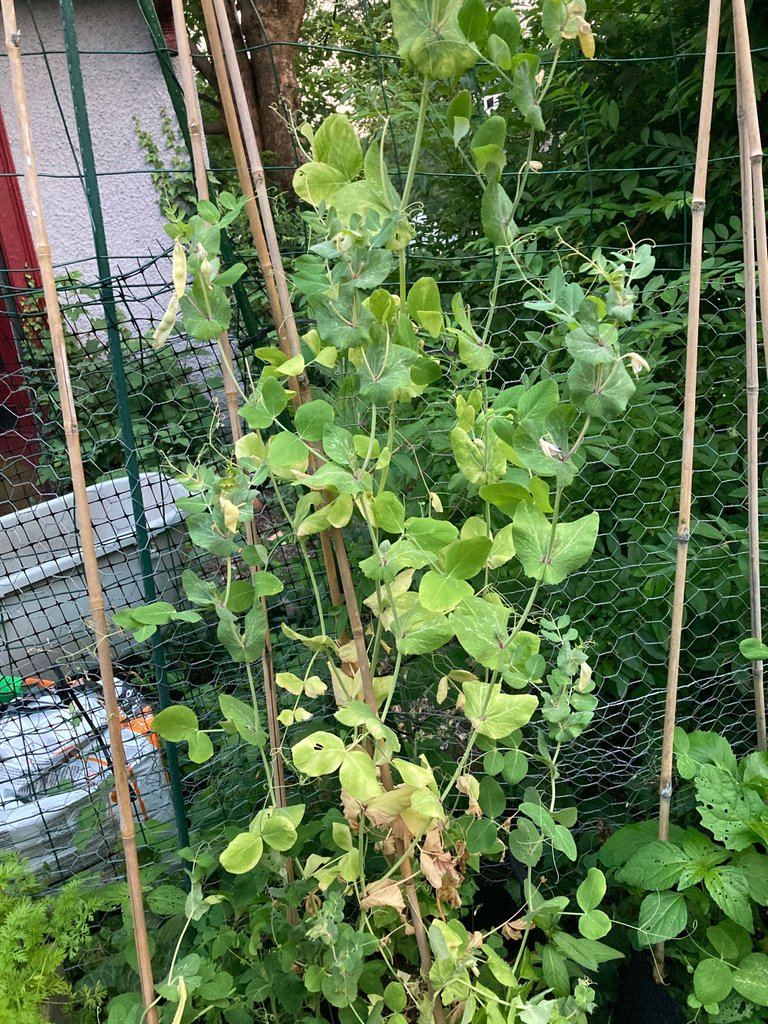 Above: Three types of peas, climbing and showing their pods!

---
Gardening To DO:
Harvest potato, replant immediately
Plant more red lettuce lettuce for the next round
Harvest the salad greens that are almost going to bolt!
thin carrot
Ready to pick are a few pints of Raspberry!
LOTS More to come, from my GroVid22 Gardens!
---
Show me your garden!
Leave me a comment, below... and a link to your garden!

It's time to take control of your own food supply,
your own health and your own lives.

The GroVid22 Challenge:
Grow Your OWN is not just a simple short challenge,
it's about taking control of your future!
Happy New Planting and Cheers,
BluefinStudios

All Photos by Bluefin Studios unless specified.








---
---