Back In The High Life, Again!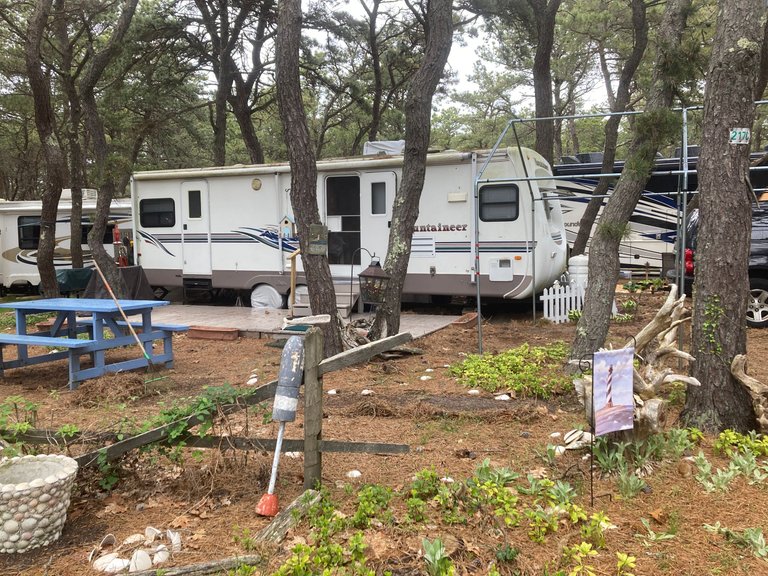 All the doors I closed one time will open up again!
...with apologies, to S Winwood, and W. Jennings!
I just spent the first wonderful night, in the
new to us,
travel camper!
As a young boy, I spent summers, all summer, from the time school let out, until a day or so before it was back in fall session, at a campground. Most years. it was the same campground, but one summer, my family traveled cross country and saw America.
Some of you may know, my wife is expanding her business, into a more permanent presence on Cape Cod. As a result, we've been looking to buy, since the family house on Cape sold two years ago.Pandemic being what it is, the real estate market is stoooopid right now, so, nothing affordable is in our reach.
---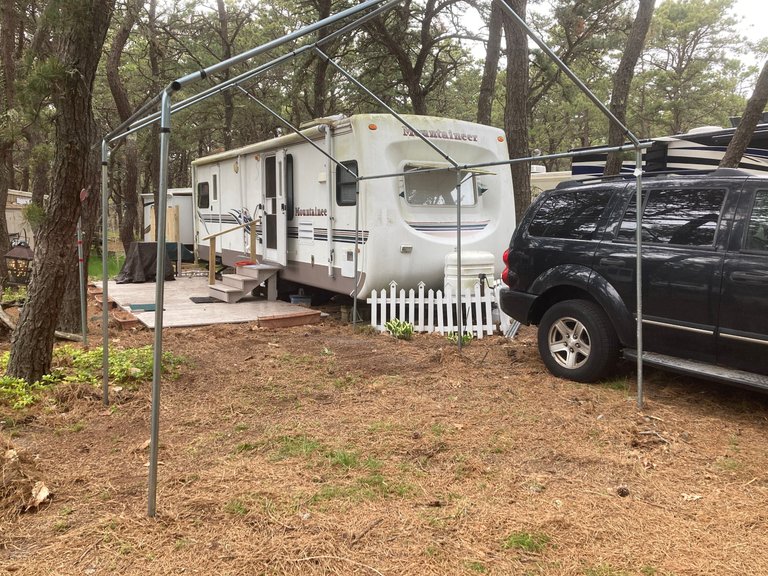 Above: 30 foot (10m) Camper, in our campsite for the season. Complete with Car Port, and a space beside, for another. I need to put the tarp over top, but that's a project for a different day!
Below: Hello, Old Friend. Some day, I'll tell takes of what we did, my cousins and I, with this anchor. But that day is not today!
---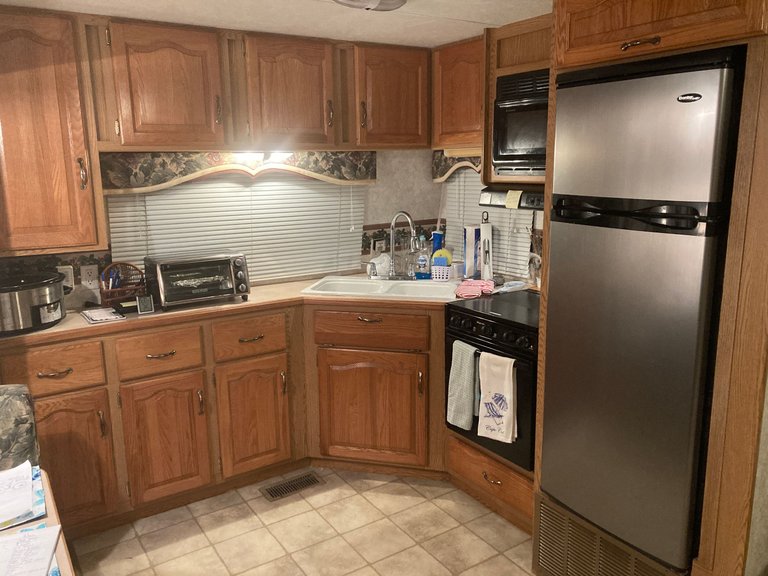 Above: Very pleasant kitchen, expect more recipes from the camp!
Dinette table (in a pinch it folds for a small bed) and pullout couch for a double bed.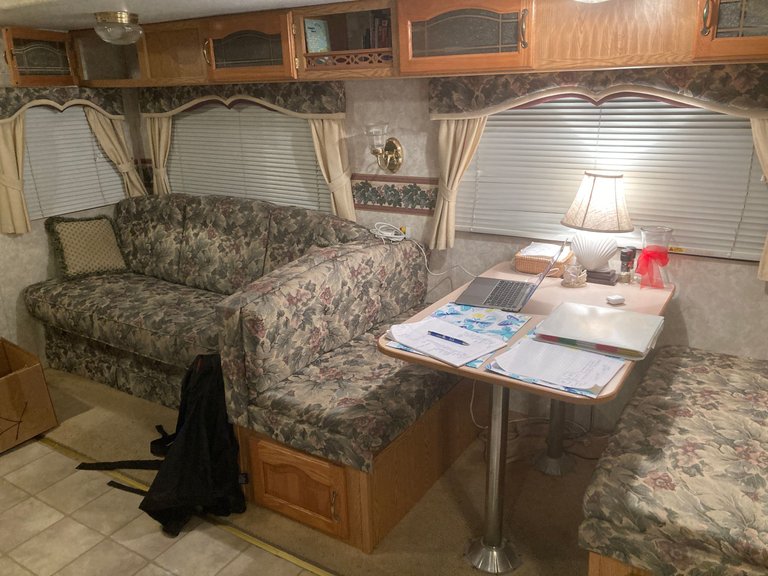 ---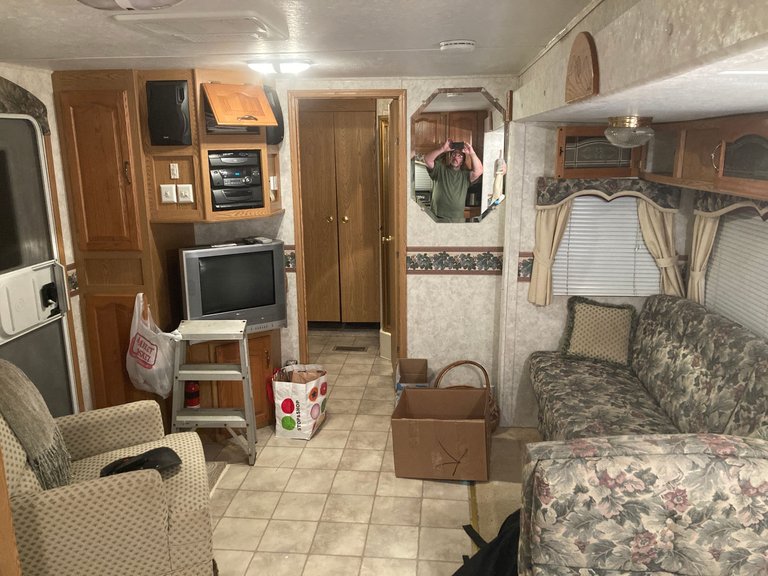 Above: The view back to the bathroom and bedroom
Decor for now, involves me adding some nice little lighting, outside for some accents. It's only night 1!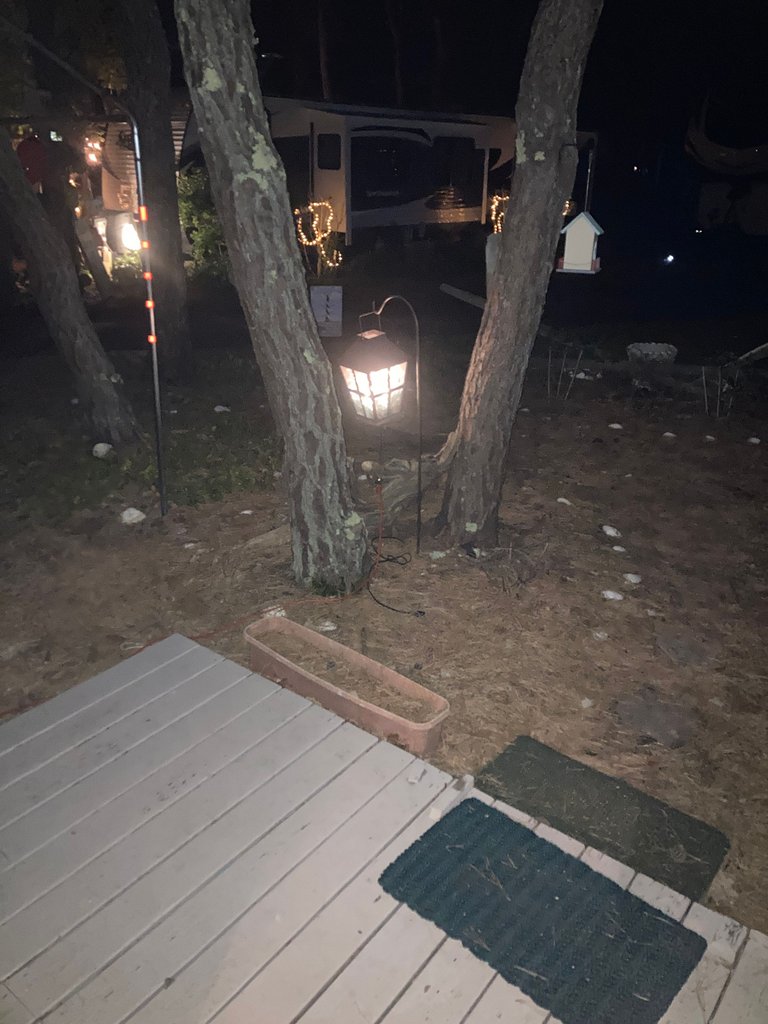 ---
Show above, in first and second pictures of this post, you can spot plenty of areas that the previous owner started some gardening. You can be assured, there will be plenty of Camper Garden Photos and Updates coming soon!
More to come, but, I have a tent to set up, and prepare space for the kids, when they come visit. there's a tarp for the car port to pull over and strap down. There's a canopy attached to the camper to roll out, and a screen room to attach to the canopy, too. Lot's more updates to be had, summer!
---
"All the eyes that watched us once will smile and take us in"
Back In the High Life Again! - Stevie Winwood.

It's time to take control of your own food supply,
your own health and your own lives.

The GroVid22 Challenge:
Grow Your OWN is not just a simple short challenge,
it's about taking control of your future!
Happy New Planting and Cheers,
BluefinStudios

All Photos by Bluefin Studios unless specified.








---
---