Camper GroVid22 Garden Update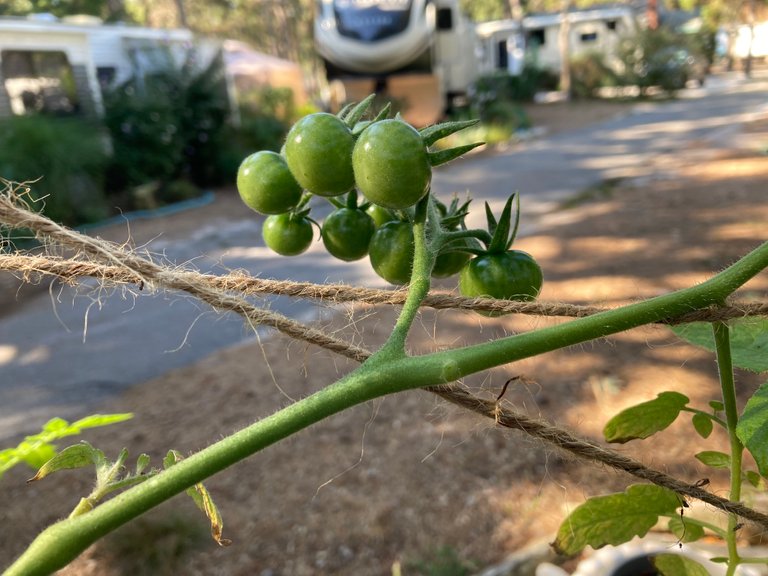 Camper GroVid22 Garden Update
Back home, the garden really suffered with the summer drought. but here, at my camper by the shore, the gardens seem to be holding their own! Thriving even.
Above: Cutting and prepping my harvests of Red Beard Bunching Onion.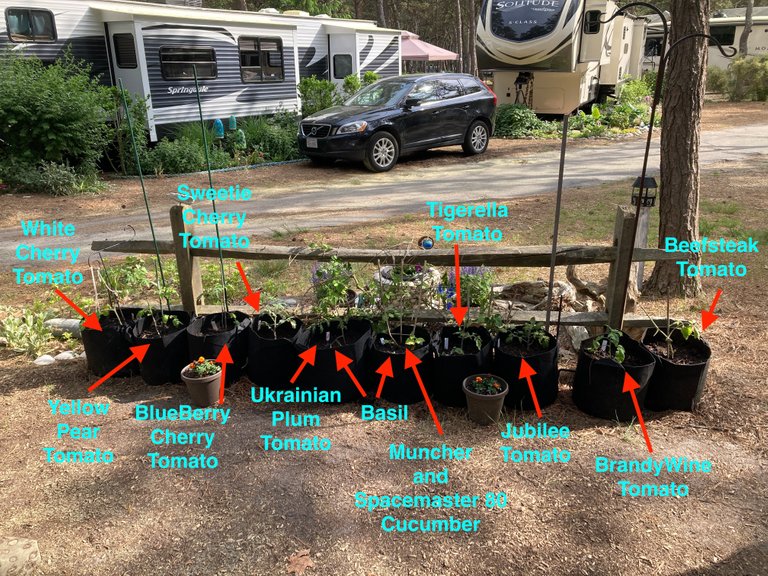 In May, I planted 9 tomato plants, 2 cucumber and a bunch of basil. Within a week of planting, the Beefsteak and Branywine were both gone... eaten by some enterprising Red Squirrels. Within a month it was clear one of the cucumber was dead as well. Typical die off from transplant shock I suppose.


The rest survived until recently. I lost the Blueberry Cherry tomato within the past 10 days or so. I managed to get quite a bit out of that Blueberry Cherry tomato Plant. As well as harvesting plenty from the rest.
---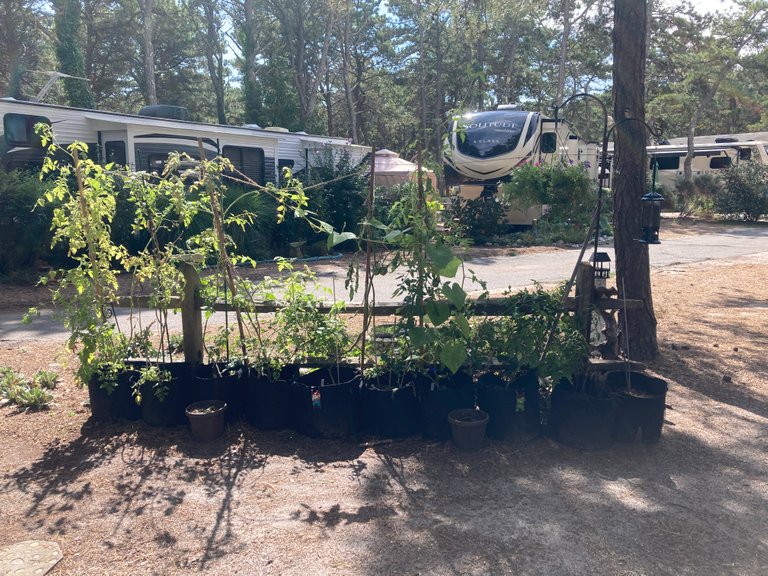 Above: Today's view of the Camper Tomato Garden
Below: Another Tomato Plant View!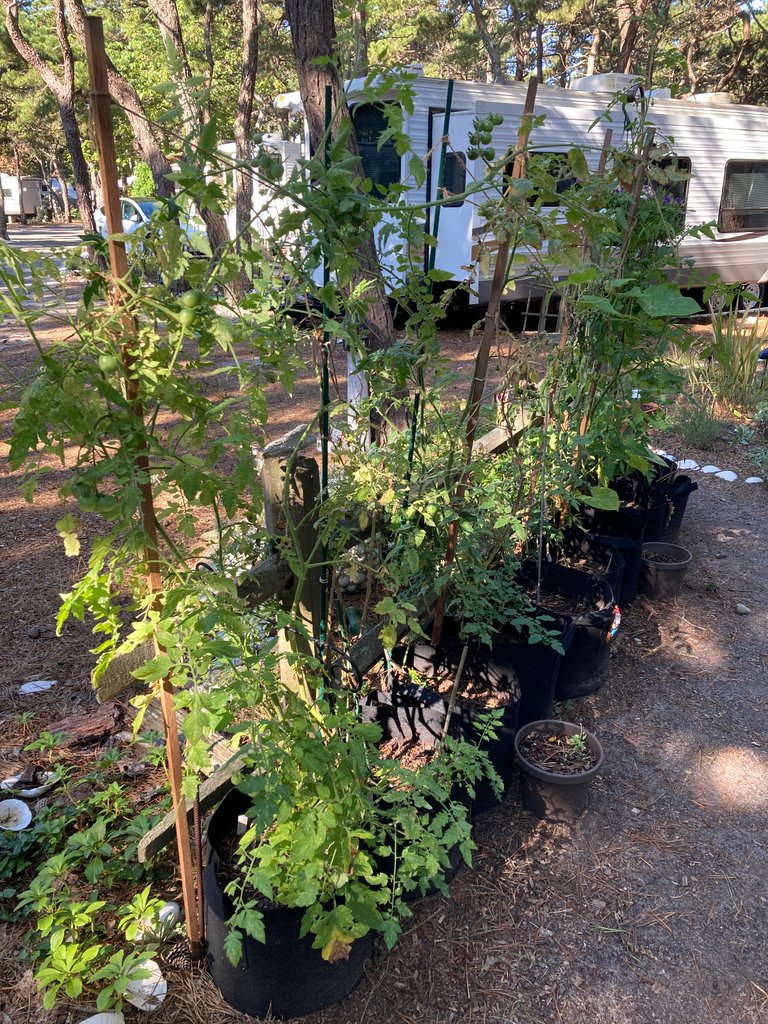 ---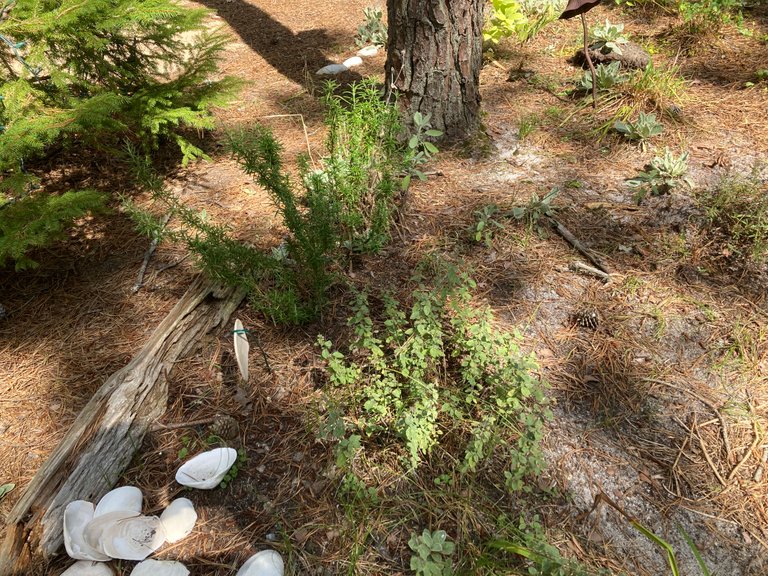 Above: Rosemary behind, and Oregano, in the sun, front!
Below: I do try and clean, as well as refill the Red squirrel... er... Hummingbird feeder daily.


---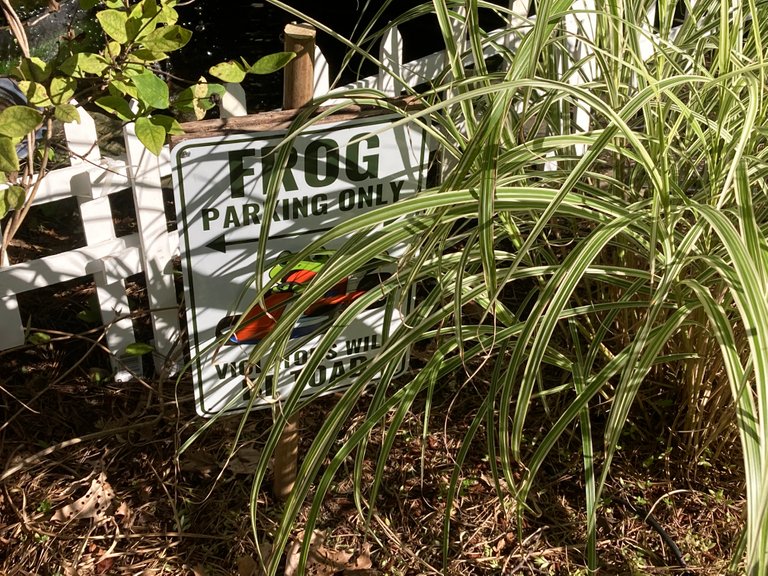 One of my neighbors here, has a big water feature, with over three feet deep of water. The allows him to keep Koi all winter as the ice never freezes that deep. in addition, it seems he has a couple of nice large frogs who do park themselves in residence!
---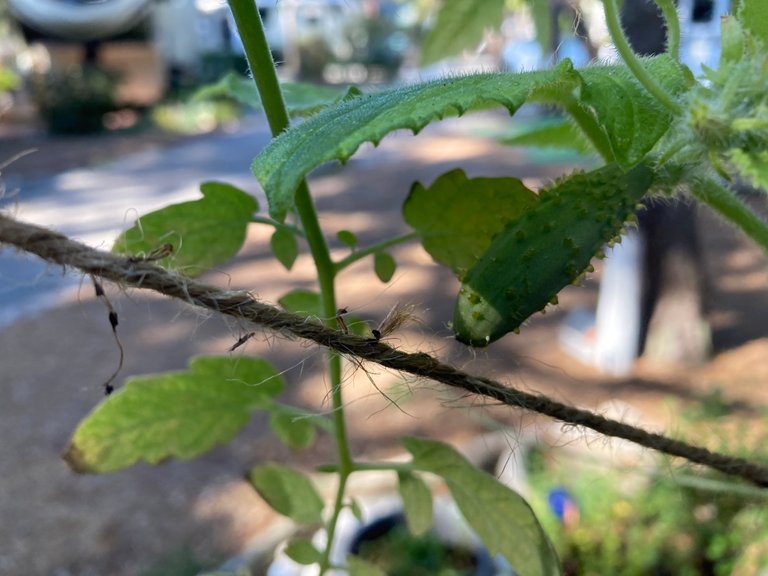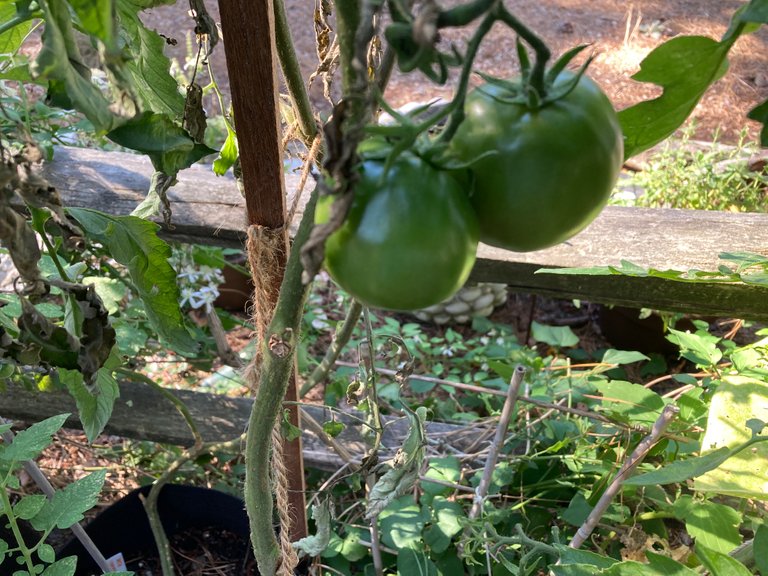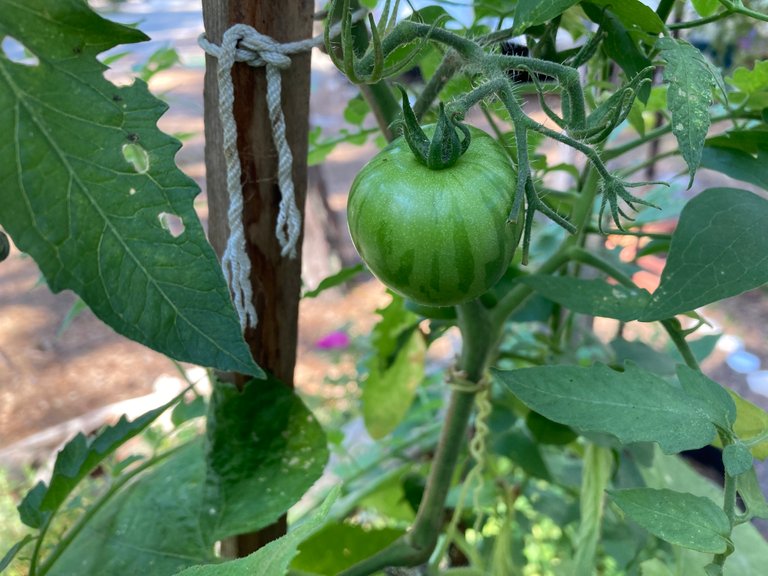 The tomato plants and cucumber have quite a bit more on their vines, and I expect harvest for the next few weeks consistently.
This weekend, I will be selling images at my Artisan Event: Harwich Cranberry Festival! It's a celebration of the Fall Cranberry Harvest on Cape Cod (home of Cranberry harvesting!)


---
LOTS More to come, from my GroVid22 Gardens!
---
Show me your garden!
Leave me a comment, below... and a link to your garden!

It's time to take control of your own food supply,
your own health and your own lives.

The GroVid22 Challenge:
Grow Your OWN is not just a simple short challenge,
it's about taking control of your future!
Happy New Planting and Cheers,
BluefinStudios

All Photos by Bluefin Studios unless specified.








---
---