Do Ya Wanna Dance?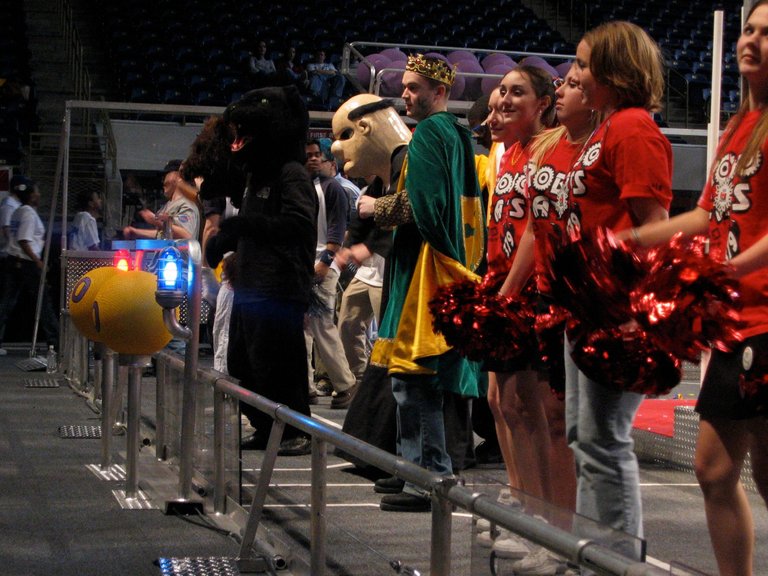 Remember Your First Time?
...Dance, Dance, Dance!
DreemPort is Celebrating it's ONE YEAR BIRTHDAY! And we all know, no birthday is complete without a Party! And, no party is complete without DANCING!
And this party is holding a Challenge, for Dancing! Write? Skip? or Dance your way into this Birthday Challenge


This is MY ENTRY, into the Dance Challenge. Sorry, Miss @zizymena and miss @dreemsteem, there will be no video of me actually dancing.


Most people remember major events in their lives: birthdays, marriages, first job, school, and more.


Do you remember Dances?


When I was in grade school, we had these dances, we were probably 12 or so at the time, for the first ones. Do you remember them? The first time boys and girls were partying at the same time? The SCHOOL DANCE! Boys all along one side, and girls dancing in the middle. All the girls laughing and looking over at the boys, with a sneaky glance. Boys? Well, we were terrified... nothing mystified us, more than girls. and NONE of us were brave enough to go out into the middle of the dance floor and dance with one. Well, except for for one tall boy, named Danny. He walked right up to one of the girls and started dancing. Right NEAR HER! Imagine???
I remember watching the one girl I was so excited about. Her hips swayed and her arms moved and she was beautiful. I remember her to this day. I remember her, because, at the very next dance, she had had enough and walked over the the line of boys, and took my hand and pulled me onto the dance floor. I simply stared at her. Finally, she placed my hands on her hips, and her own on my shoulders and next thing I knew, my feet did something odd... step step left. Stop. Step step right. stop. We kinda moved back and forth and then moved in small circles. My first dance with a girl.
In a year or two, in high school, I was onstage, in some play, actually dancing (horribly) in a play called Grease. Me? Dancing? with girls! Later, it was even more dancing.. some nights we left after school and went to actual nightclubs and bars where dancing was. i remember dancing with bodies crushed against each other. Curves fit into each other.


I found a secret... girls LOVED to move. And even more? I loved to see them move. I was not some Fed Astaire... I simply moved.. Not all that talented... but didn't care who watched or what they thought... because I was dancing with girls.


I loved it. The beat, the music, the rhythm. the heat. the warmth. I loved moving too. And watching hips move, and their bodies move, too. I can tell you another secret too: Every woman is amazing, when she is dancing. There is simply something fantastic about them.


Later in life, I was working in special events. I would set up lighting for large events, concerts, etc. One day, I was working on an event for High School students. They would build these robots that would compete against each other. For three months, All I did was travel around the US and Canada, and set up these events in arenas. One event, something went horribly wrong with the Competition, and the equipment wasn't working. The area had 15,000 parents and students, waiting to continue. After about half and hour, I needed to do something... I need to get the crowd entertained. So, I did what I do best! I had fun, and made people have fun too.
There I was, in front 15,000 people, and leading a line of 30 or cheerleaders, and another 20 or so school mascots. First it was the Bunny Hop. Then, it was leading them in YMCA, and the Chicken Dance. whatever it took. Dance, Dance, Dance... Make people laugh and smile and have fun waiting for, having fun.
so, Yes, I remember my first time at a dance. I remember my first time dancing with a girl. I remember the first time I danced with my wife, at our wedding. I remember the first Daddy Daughter Dance with each of my two girls. I remember the first time dancing in front of 15,000 people.
I remember that first girl. I remember her hips, her moves, her smiles. I remember the feeling I got dancing with her.
Dance Like No One Is Watching You!
---

It's time to take control of your own food supply,
your own health and your own lives.

The GroVid22 Challenge:
Grow Your OWN is not just a simple short challenge,
it's about taking control of your future!
Happy New Planting and Cheers,
BluefinStudios

All Photos by Bluefin Studios unless specified.








---
---