Garden At Home, Lettuce, Arugula, Spinash Cut and Harvest Plan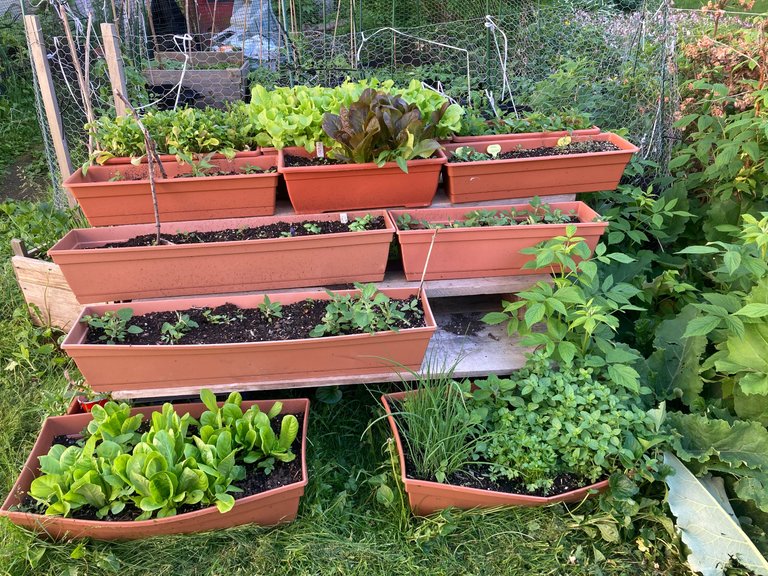 Growing Lettuce FOR SUCCESSION
...Cut and Come Again
Last year, I learned of a new technique, called
Cut and Come Again
for growing lettuces and other greens.
Essentially, it is how to plant some greens, harvest them PARTIALLY, keep the greens growing and keep harvesting as well. What I do is, plant lettuce, in long rows. when it is mature enough, cut from one side, NOT ALL the lettuces, but only cut down and leave about an inch of greens growing. This allows the inch remaining to regrown, and saves time before you harvest again. in theory, you are cutting for harvest, while leaving enough still growing that the plant has time to recover before the next harvest. The key for me, is to always have more growing, so that I can be assured I can harvest for my family and still grow more without depleting the growing plants.
Note above, I ahve some planters that appear to be empty. in reality, I have seeded more lettuce, so that as this greens are harvested, even with Cut and Come Again, there will always be more ready to harvest.



---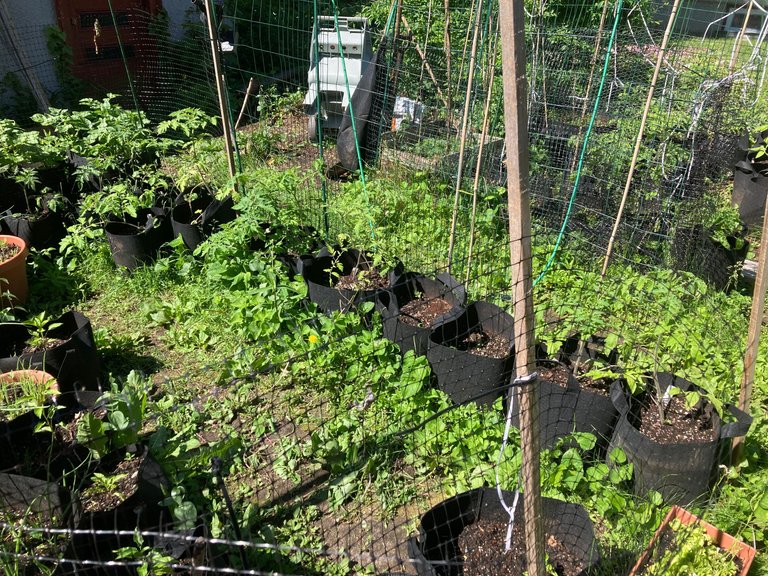 Above: The Cherry, Pear and Grape Tomato, planted.
Below: Peppers and Onions Growing.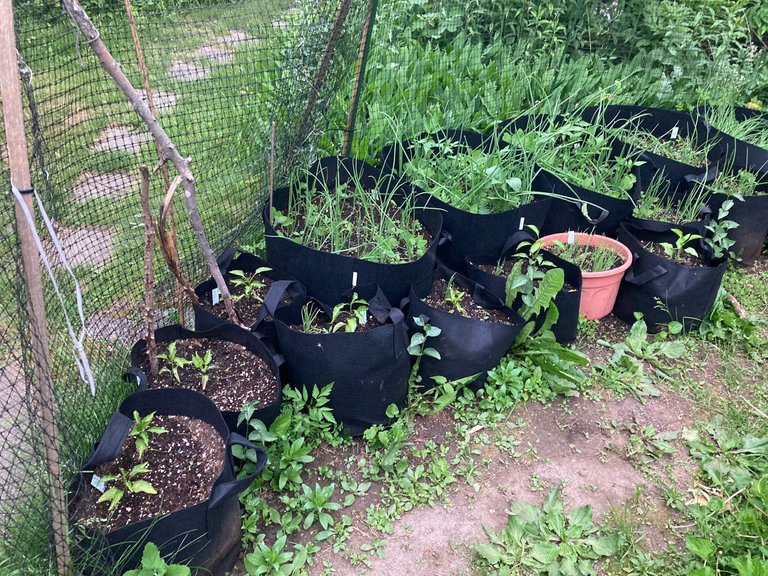 ---
I have a few more varieties of tomato to plant, and some to bring to the Camper Garden, too, for planting. Lemon Drop Pepper to Plant, as well as a few other plants.
Jubilee Tomato to plant
Tigerella Tomato to plant
Ukrainian Plum Tomato to plant
Sweetie Cherry Tomato to plant
Gardening To DO:
Liquid Fertilizer for tomato, pepper, and onion
begin harvesting lettuce, and herbs
plant more Marigolds, Nasturtium
plant lettuce, arugula, spinach at Cape Cod garden
plant 4 tomato plants at Cape Cod garden
LOTS More to come, from my GroVid22 Gardens!
---
Show me your garden!
Leave me a comment, below... and a link to your garden!

It's time to take control of your own food supply,
your own health and your own lives.

The GroVid22 Challenge:
Grow Your OWN is not just a simple short challenge,
it's about taking control of your future!
Happy New Planting and Cheers,
BluefinStudios

All Photos by Bluefin Studios unless specified.








---
---