Munching On Memories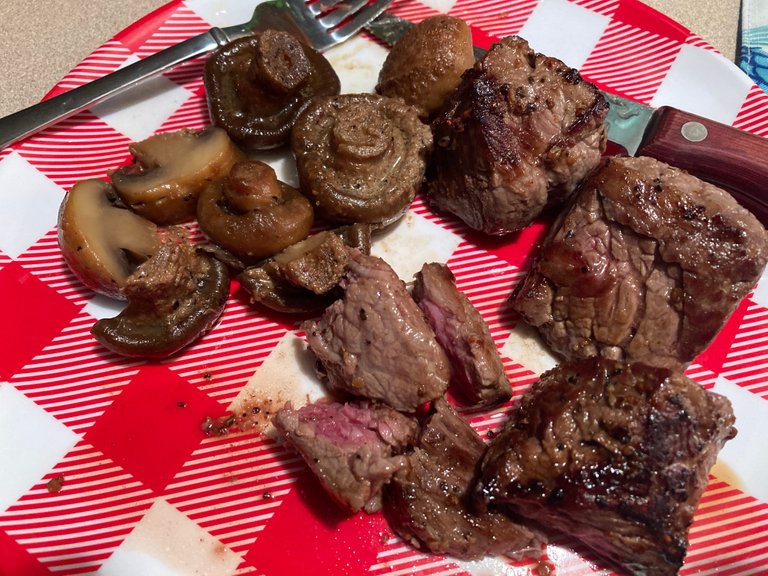 Nibbling Down Memory Lane
Recently, a bunch of my friends from a few thousand years ago (Me: Old Mansy, remember?) and I were talking about when we all worked together in the restaurants, of Cape Cod. The topic got around to a contest we all remembered...
Create A Recipe!
Above: Sautéed Mushrooms, and Steak Tips!


At the time, most of us were rather young, and, so, we didn't have the skills yet, to really get around to creating a recipe. but one of us did... he Created this Sautéed Mushroom recipe.
Butter, Butter, and more butter.

The Steak tips are fairly straight forward: Sirloin Tip meat, cut into cubes, about 2 inches or so, roughly. (7-10cm) Seasoned with some cracked Pepper, Sea Salt, some oregano, and a touch of thyme. Onto the grille they go, to a nice rare/medium rare. Any more and you are completely doing it wrong. Mic Drop.
---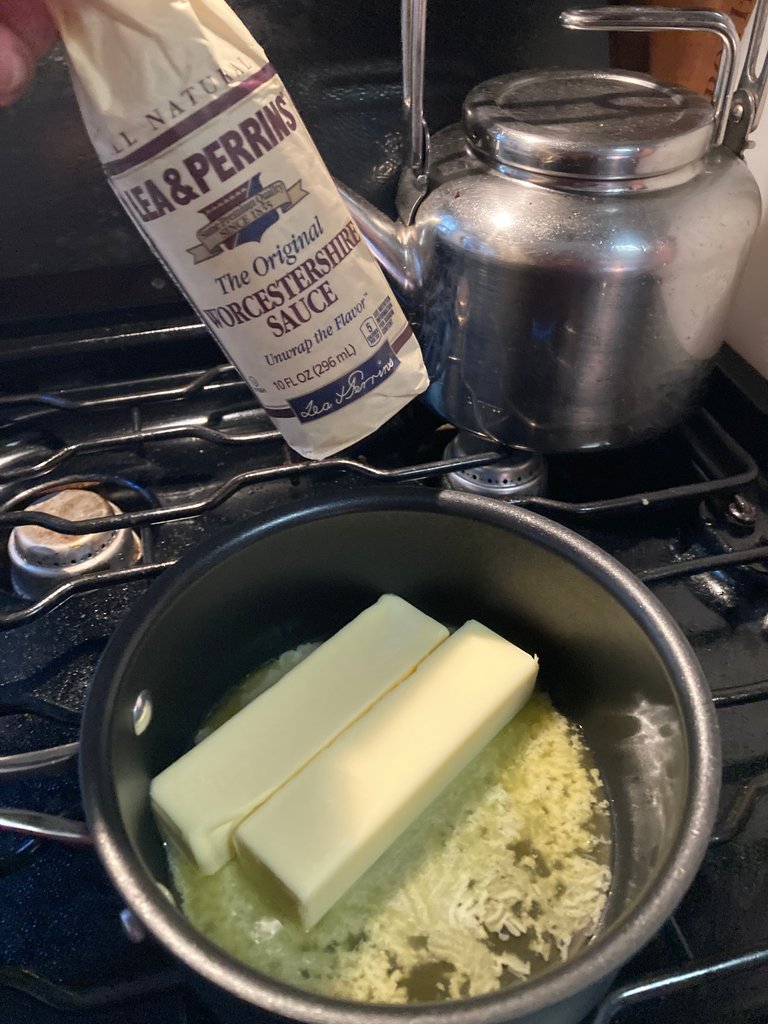 Above: in my head, I know the recipe for 5 pounds (about 2 and a half kilos), so, I will give you the ingredients, for estimating a 1 pound mushroom sauté. half Pound butter, (1/4 kilo), sea salt, cracked pepper, half cup of white wine, a decent splash, like table spoon of Worcestershire Sauce, a teaspoon of orange juice
Below: Added the mushrooms, and a splash of Worcestershire for good measure
![](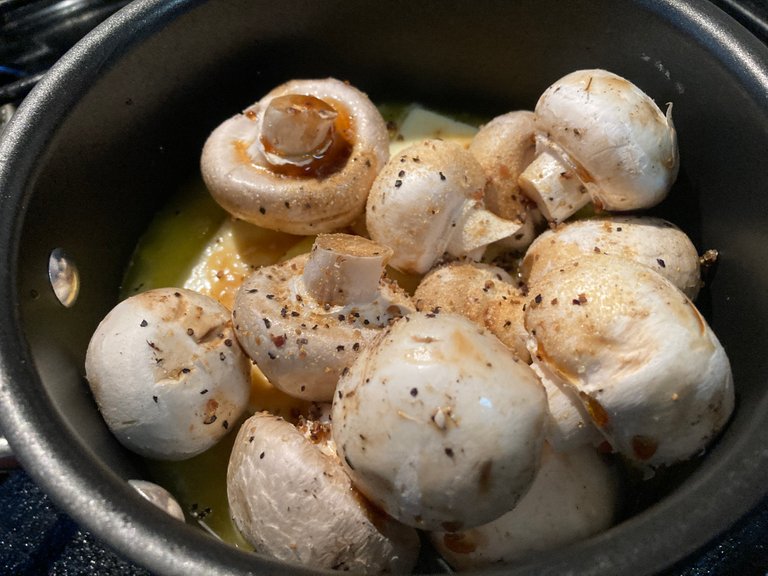 ---
I have great memories, and some life long friends from 40 years ago, working in kitchens. Some close relationships, come and gone, and some disasters, too. Some good and bad nightmares, and of course lots of inside jokes and laughs...
This is one of my favorite recipes that one of the staff, not the kitchen, came up with. And very few, if any, good memories, of Bob. Except his mushroom talents.
---
I am curious, Do you have a favorite recipe? Who taught you to cook?
---
Show me your garden!
Leave me a comment, below...
and a link to your #GroVid22 garden!

It's time to take control of your own food supply,
your own health and your own lives.

The GroVid22 Challenge:
Grow Your OWN is not just a simple short challenge,
it's about taking control of your future!
Happy Gardening and Cheers,
BluefinStudios

All Photos by Bluefin Studios unless specified.








---
---