Simple Pot Roast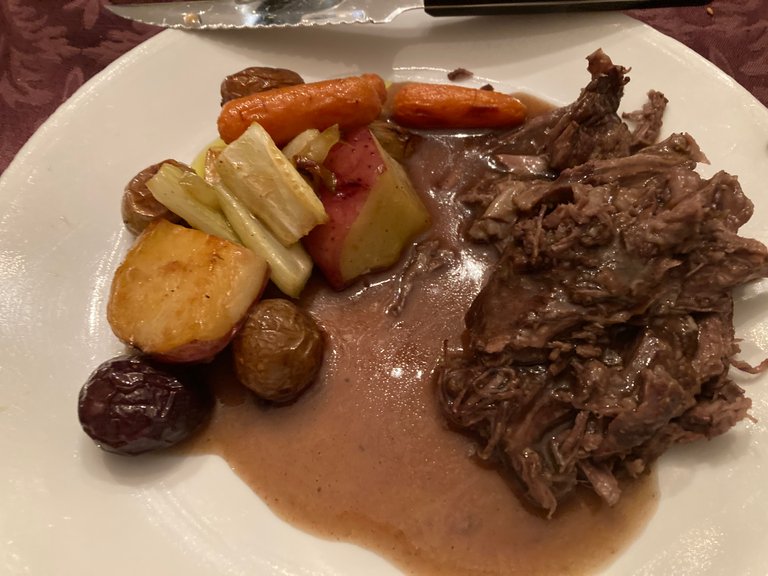 Above: Colder Days, Means Cooking Comfort Food
When the days turn shorter, and the temperature drops into colder, freezing nights, it's time for some Comfort food. For me, that means cooking a Pot Roast.
It's an easy meal, and fairly cheap, too... a simple Chuck Roast will do, and that's relatively inexpensive. I start out with coating the 4 pound (abt 1.8kilo) Chuck in flour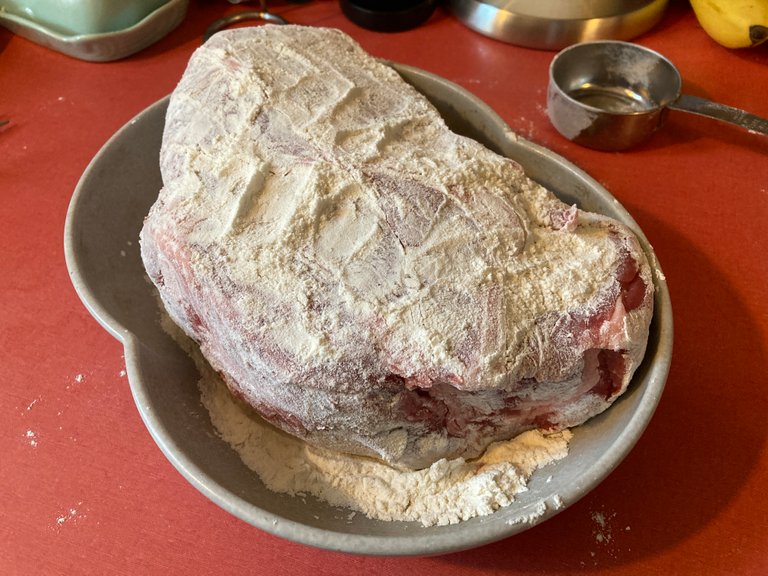 Above: Chuck Roast, evenly coated in flour.
Below: My Vegetable Medley, diced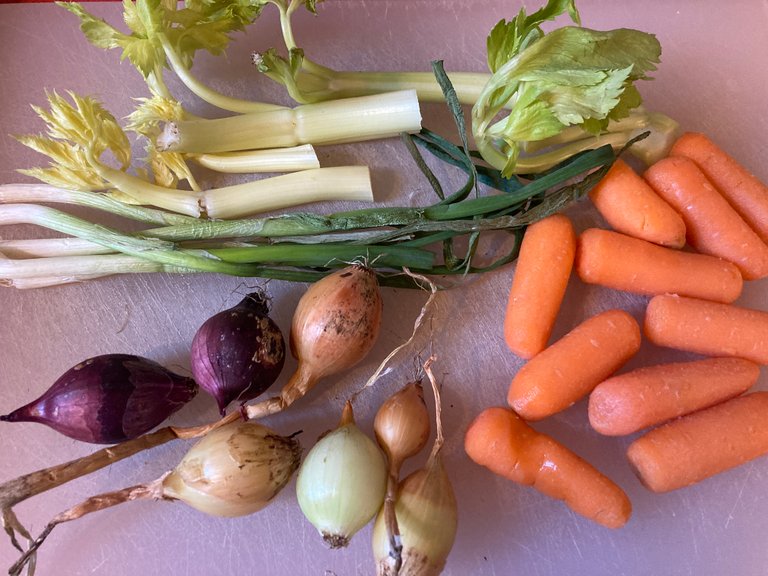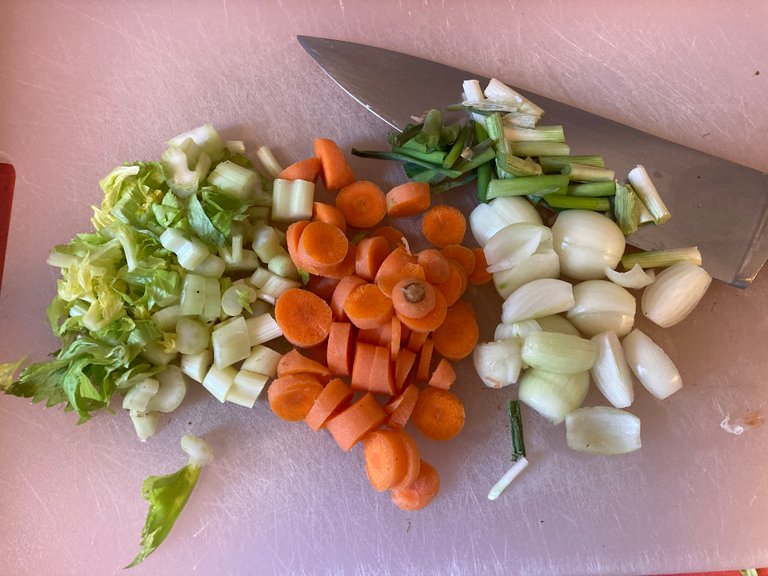 I sear the Roast on all sides, in the cast iron Dutch Oven. After searing, I remove the roast, and prep the pot for Brazing. Add olive oil, and add the Diced Onion, Celery, and Carrot, let those soften some. Once the vegetable are softened, about 5 minutes or so, I add in some beef broth, and put the roast back into the Dutch Oven. Make sure the liquid covers about half of the roast.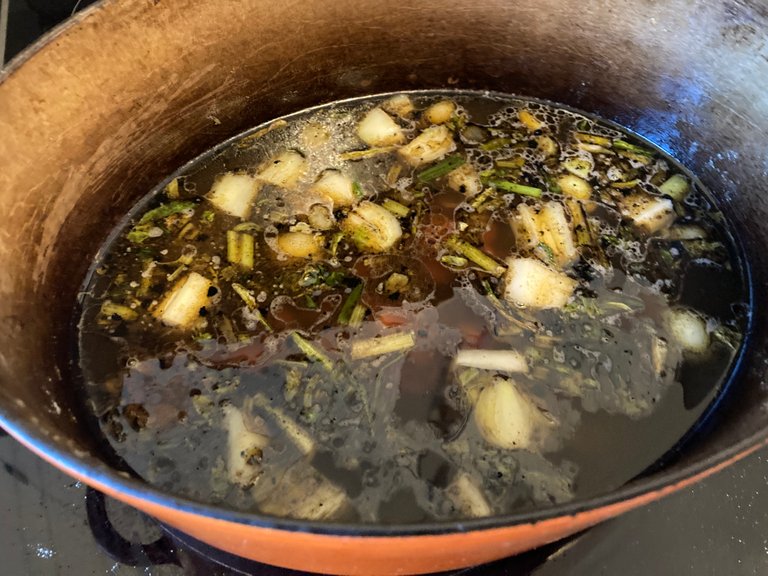 Put the Roast and Pot into the oven for about 2 hours at 350ºF (175ºC)
---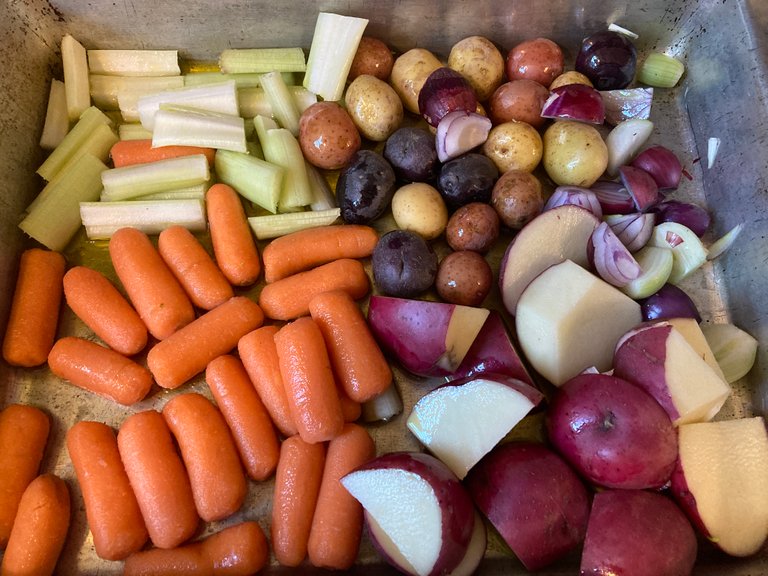 Above: Roasted Vegetables, along with my Pot Roast: Potato, Carrot, Celery, Onion, cooked about 50 minutes alongside the Pot Roast.
After 2 hours, remove the roast, and strain any of the vegetables out of the Dutch Oven. Add some Corn Starch, to thicken the liquid into a nice gravy.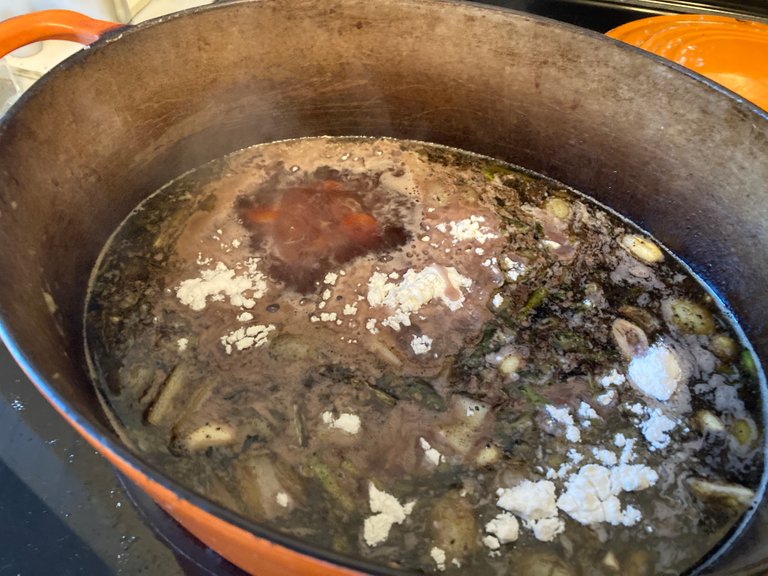 ---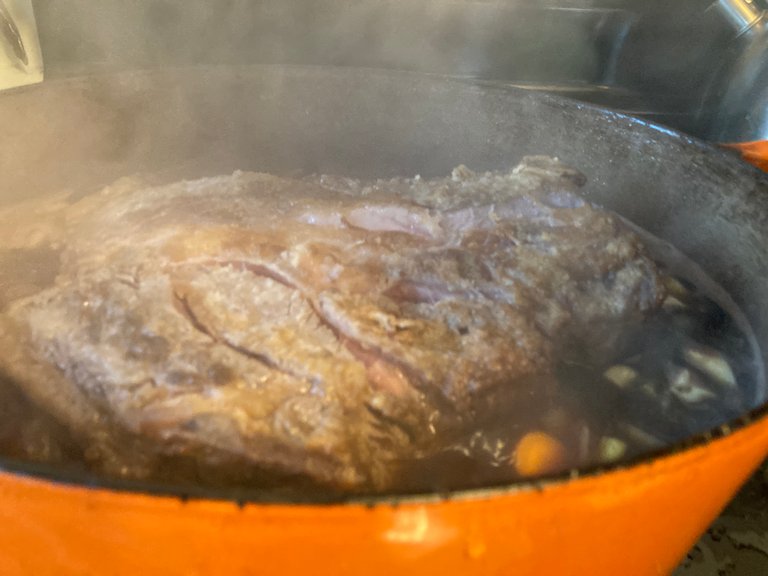 Above: The Roast, cooked, and ready to carve!
Below: Carving the Roast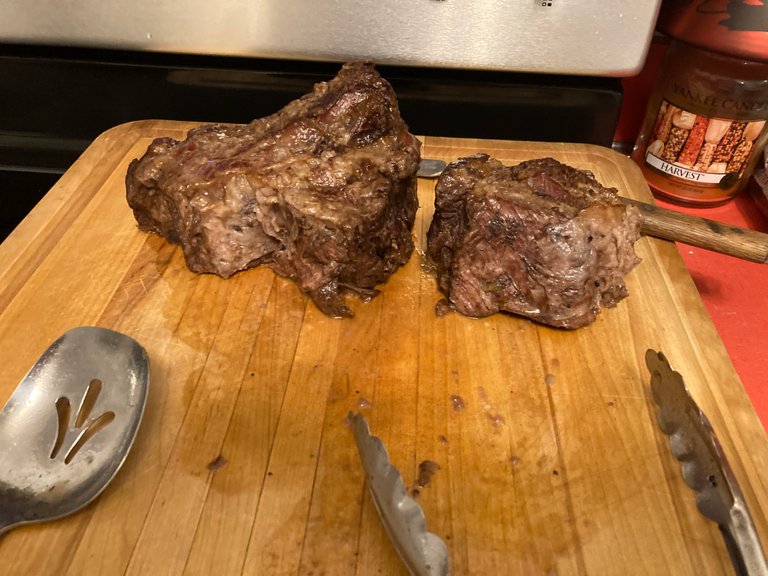 Served up, Pot Roast, Roasted Vegetables, and Gravy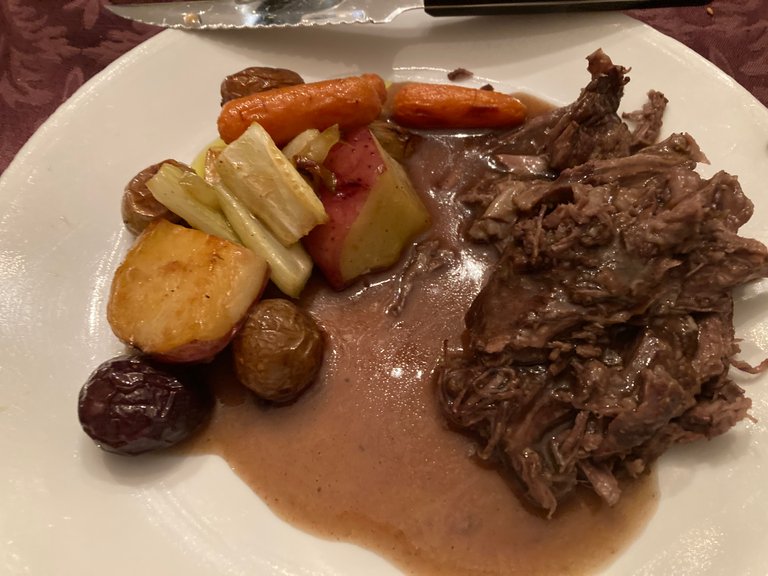 ---
If you follow me, you know I prefer to grow my own food for my family and friends.You probably also know, my
love language
seems to be serving. For my family and friends, that means, cooking and serving them healthy, locally grown food, whenever and wherever I can. Local food has a much lower impact on our local, national, and global environment.
And that makes me smile... better for the planet, better for my own family.


---
What are you doing to take good care of Mother Earth for Future Generations? What decisions are you making to take care of the future for your family and friends?
Let me know below in the comments...



---
Show me your garden!
Leave me a comment, below...
and a link to your #GroVid22 garden!

It's time to take control of your own food supply,
your own health and your own lives.

The GroVid22 Challenge:
Grow Your OWN is not just a simple short challenge,
it's about taking control of your future!
Happy Gardening and Cheers,
BluefinStudios

All Photos by Bluefin Studios unless specified.








---
---