An Ordinary Beach
My ordinary beaches. The beaches I like are the small ones, as little arranged as possible and untouched by modernity and luxury. Now I don't want to fall into the category of "those whose grapes are always sour." I don't know if you know this saying that essentially means that there are some people who consider ugly and bad what they can't have.
Luxury and wealth are, of course, pleasant and desired by most people, but few are the chosen ones who can have such a thing. Then, if we can't have that, let's enjoy what we can afford and see beauty in simplicity. Because beauty is everywhere, it is important for us to be able to see it.
For me and, of course, for many of you, the sea is one of these beauties. A vacation at sea, especially for those who do not live on its shores, is a great joy.
The sea is not just a surface full of water. The sea means much more. It means saltwater, the penetrating breeze of refreshments, the sun more or less burning and, ... the beach.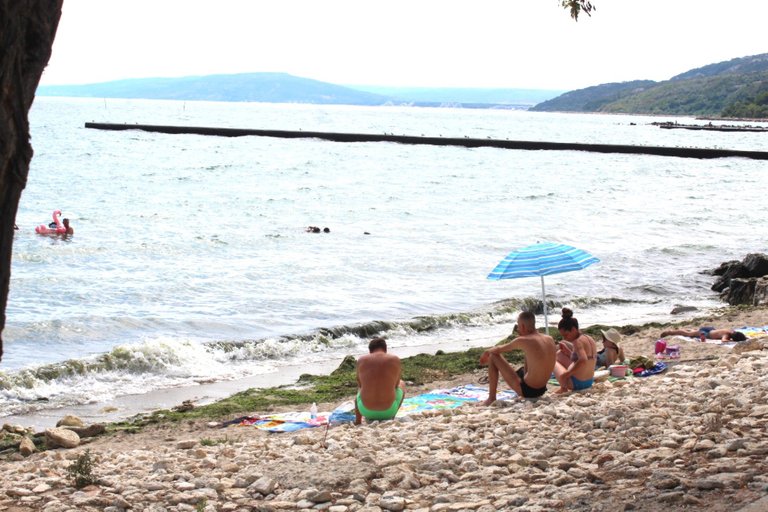 There are thousands of beaches on this earth, tropical beaches of unreal beauty but so inaccessible to most of us. But there are also ordinary beaches, a palm of sand or stones by the sea where people who love water and the sun can satisfy this pleasure.
For #beachwednesday Edition Five I chose the photo above that shows the kind of beach I like, a beach that can sometimes be uncomfortable but is always populated by those who love the sea, the sun and, the beach. You don't have to have who knows what resources to be able to meet the sea.
The sea I meet most often is the Black Sea, because my country, Romania, is riparian at this sea. I spent a lot of my holidays on the Romanian coast, but in the last thirty years, I went more to Bulgaria, the neighboring country. Due to its southern location and benefiting from a more advantageous climate and relief, the Black Sea is more beautiful in Bulgaria.
One of the cities I go to several times a year is Balchik, a small resort on the Black Sea, especially preferred by older tourists.
I prefer this place for several reasons. A mixture of new and old, a common history for my country and Bulgaria in a certain period, a relief that I do not find at the sea in Romania and quality tourist services make me return to this place every year.
It is a seaside town without too many beaches, and the existing beaches are small and arranged in strange places, such as this beach in front of the Castle of Queen Maria of Romania which had here, in the 1930s, the summer residence.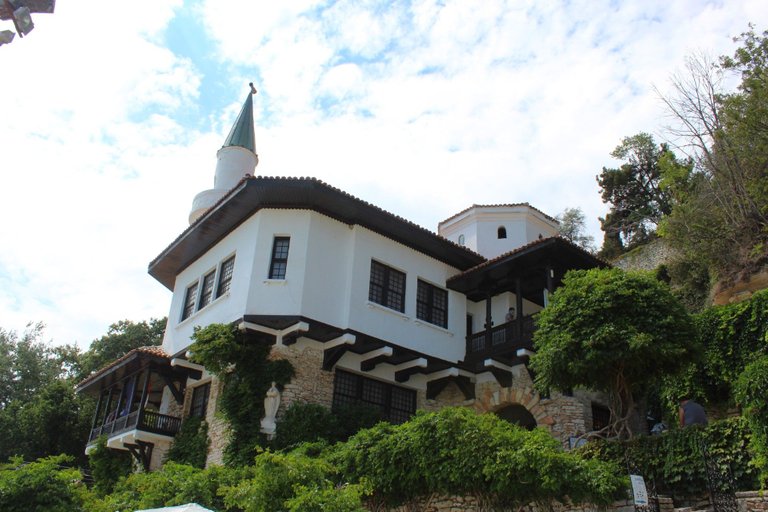 Because the seafront is full of stones, placed to calm the fury of the sea and the power of the waves...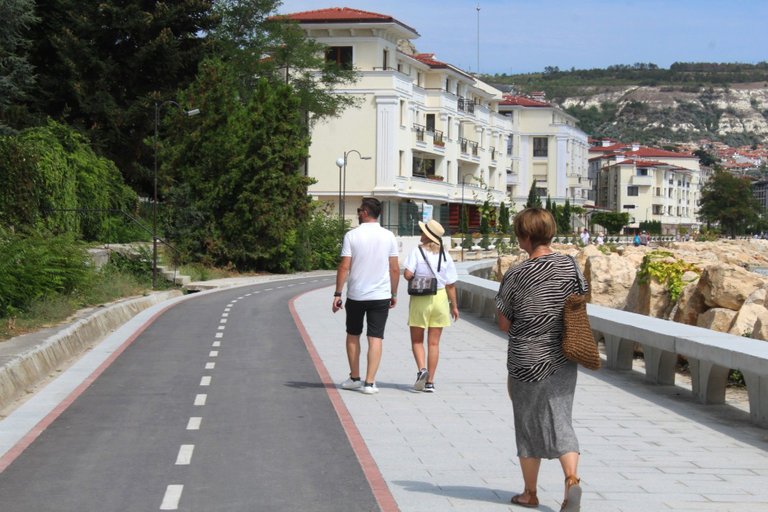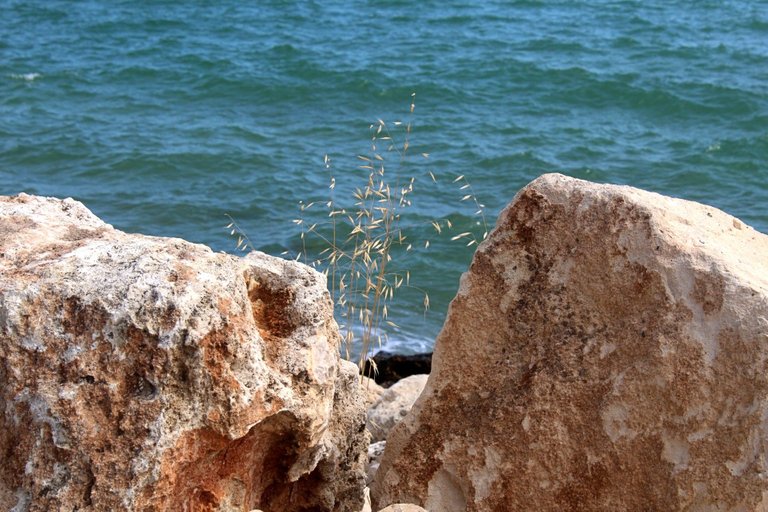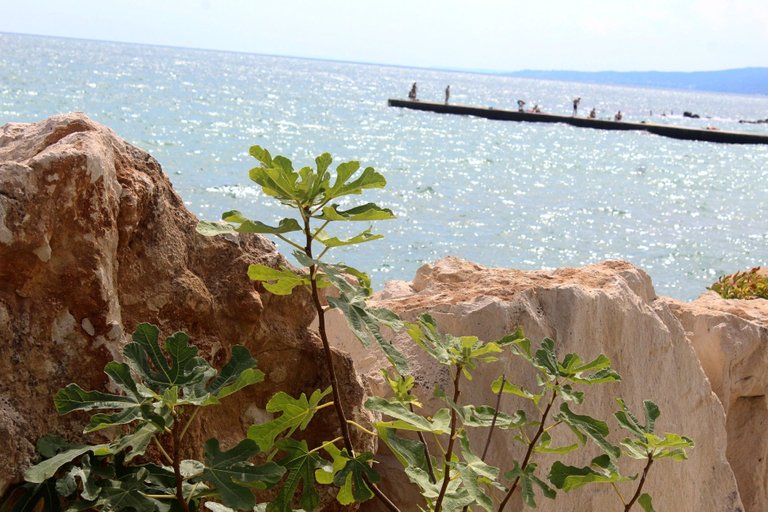 ...the beaches were arranged in the part after the promenade, under the fence and the walls of the Castle gardens.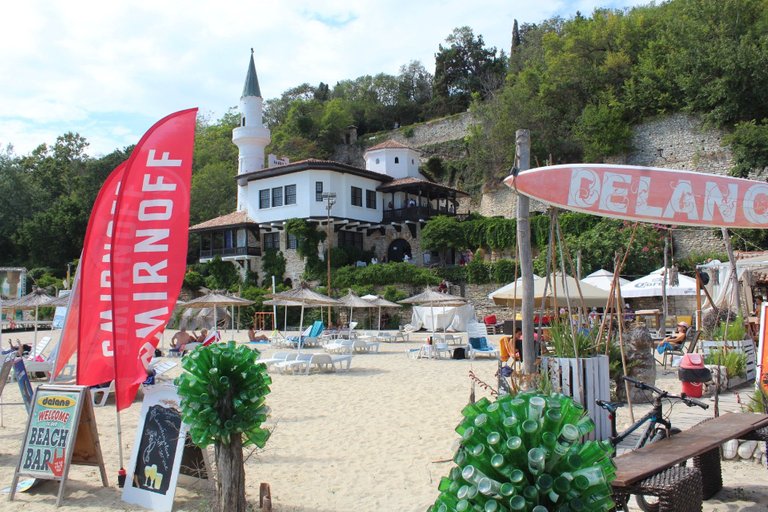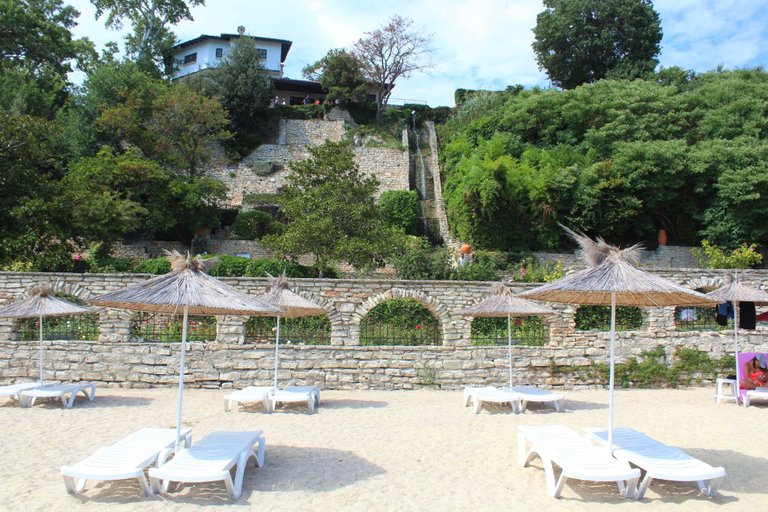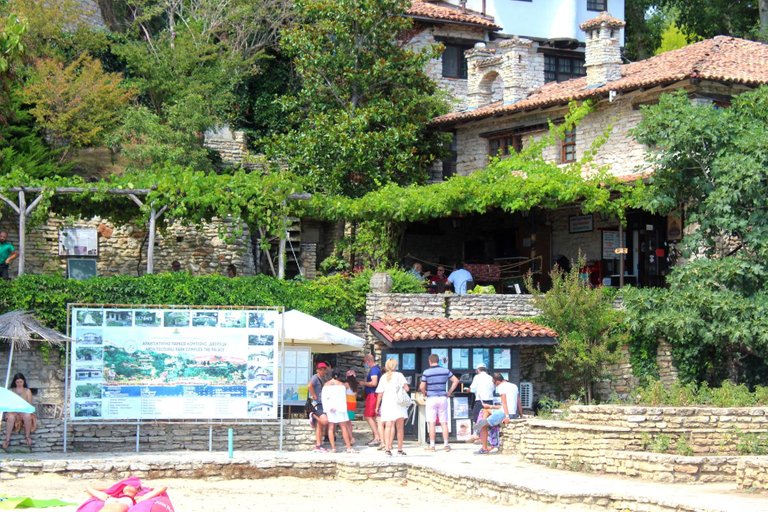 I like these small beaches because they are poorly arranged and look a bit like wild beaches, using materials from the appropriate nature, especially wood. It makes me think of the beaches of Saint Tropez from the '70s. The little beach bar can't be missed, fortunately!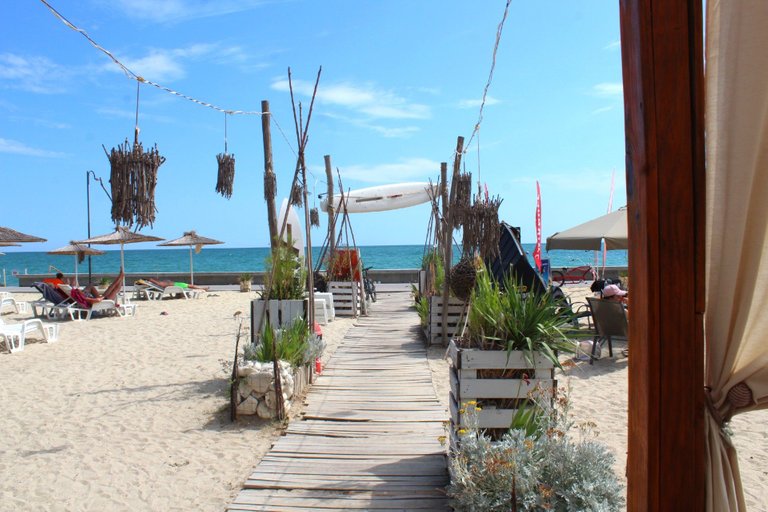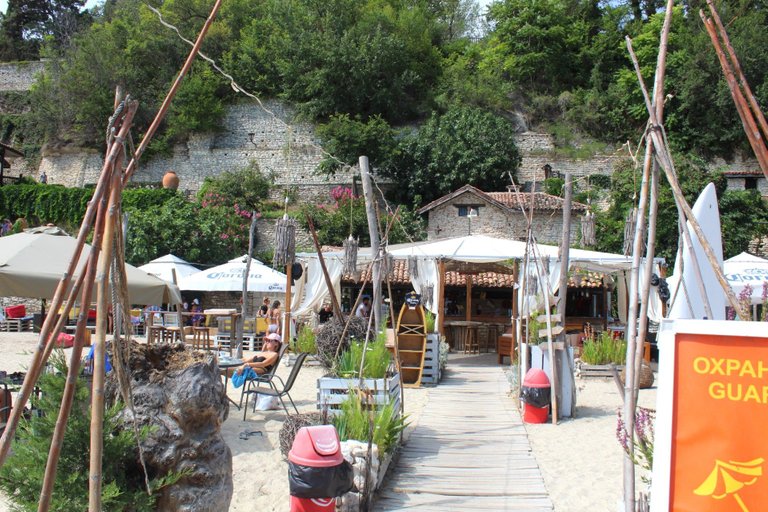 To read a book, to drink a beer or a coffee, small things but so pleasant when they are made on the beach. When you no longer have worries and programs, duties and, other needs. Of course, it never happens to completely break away from active life, but even a little means a lot!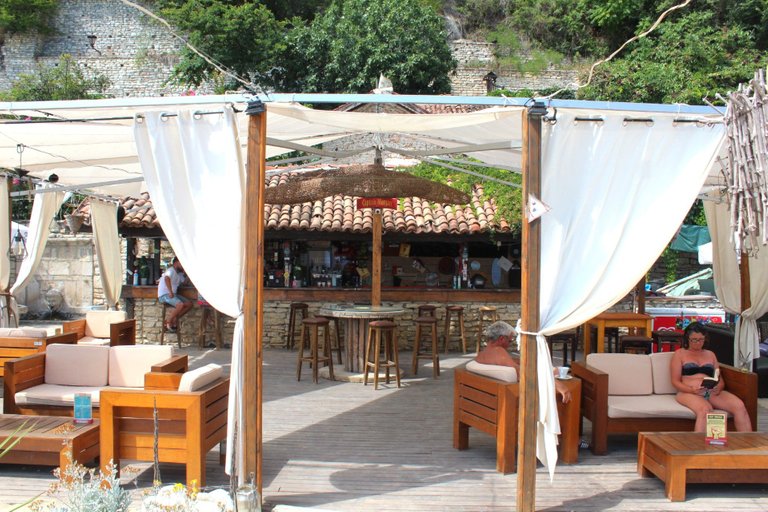 This is the beach I like and I am looking for it here, in Bulgaria, 350 km from my house. Impressive scenery, grand sunsets, and emerald waters full of sharks are missing. Geographical positioning has its say, that's what we have, that's what we parade with. I am more than satisfied. If you manage to be satisfied with what you have close then you can say that you are happy.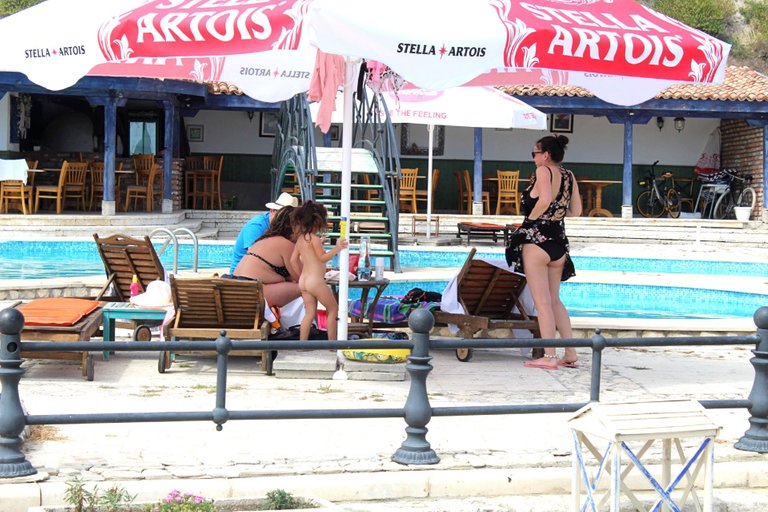 If you are satisfied in your skin, you ignore the others who may not like you and you focus on what is offered to you then you have all the chances to have a beautiful and unforgettable vacation.
Beyond all this is the sea. I can't explain the fascination and attraction I feel for the sea, sometimes I accuse myself that I can exaggerate with this passion. Because I can't live without seeing the sea from time to time (that is, every year) but I can't stay near the sea and far from my house either. After two weeks I start to miss home. Knowing that this happens every time, I try to fill the sea to get a whole year, until the next vacation. The sea with its creatures, with feathers...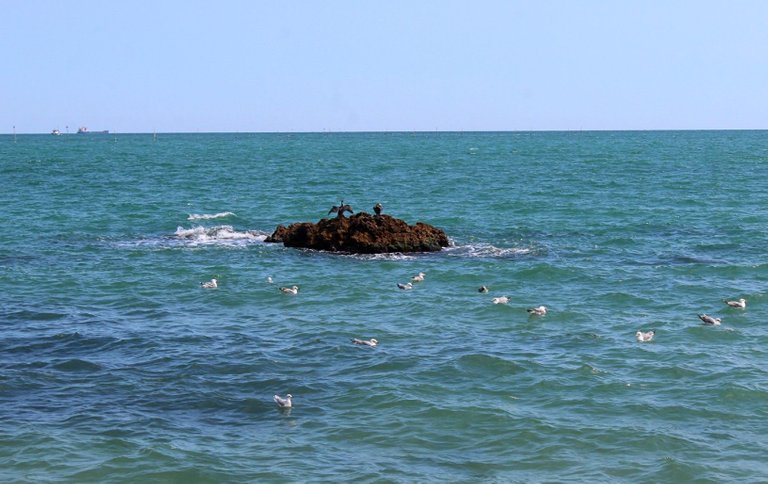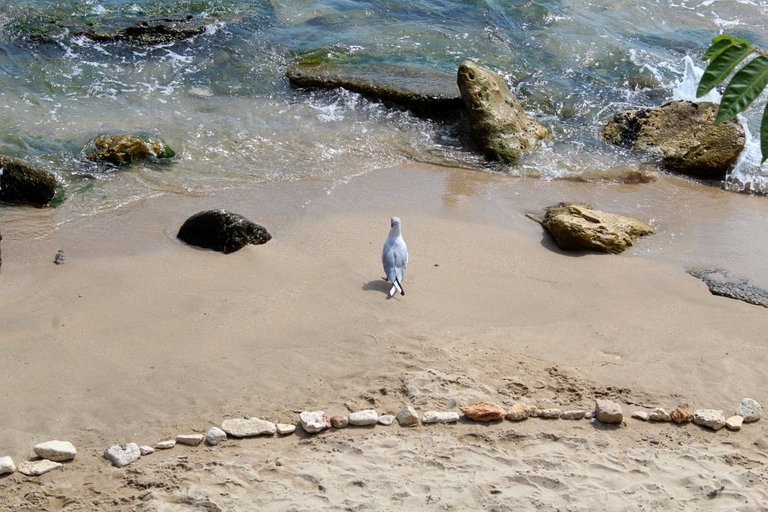 ...or steel! A bull, I don't know what a bull by the sea wants to represent. Maybe the power and impetuousness of the sea, resembling an angry bull when there is a storm.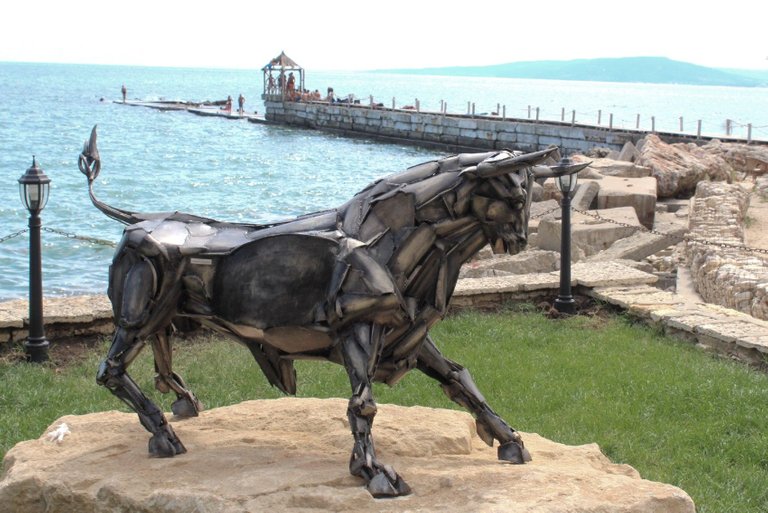 The beach and the sea! This is the holiday in Balchik that I was able to have even in the year of the pandemic. All photos are from September last year.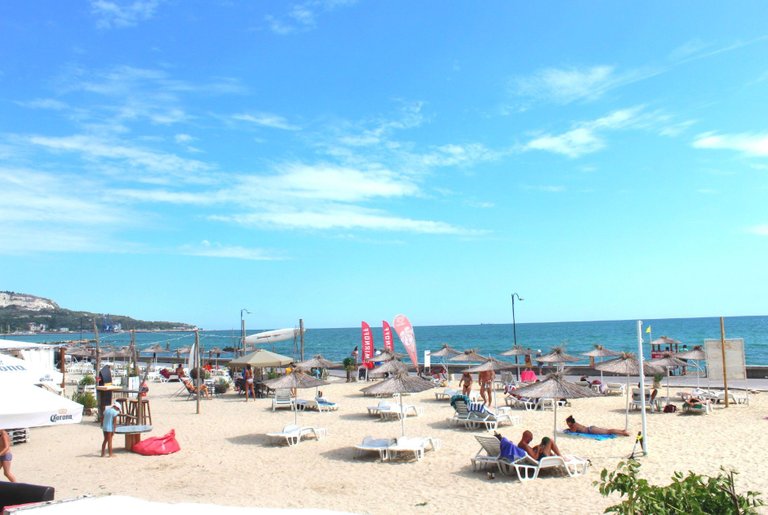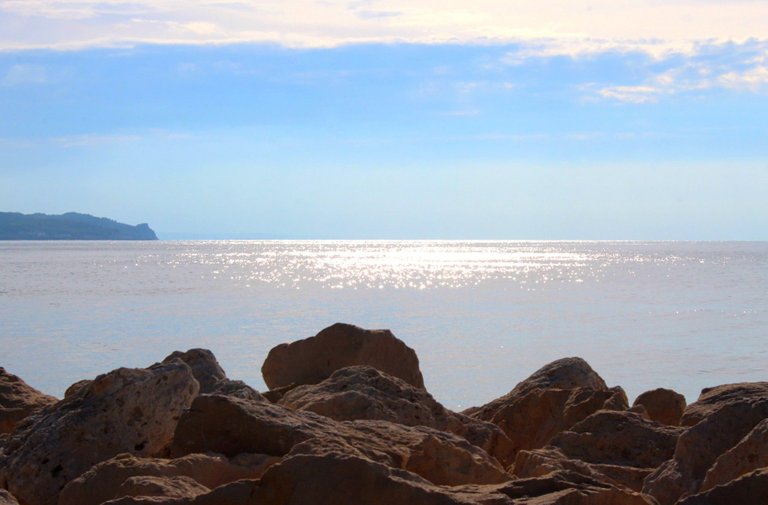 The mild climate and the special landscape, especially the hills around the city. White limestone hills made this part called the "silver coast". The low prices for both food and hotel accommodation make Balchik especially sought after by Romanians, Bulgarians, and Russians, as you can draw this conclusion when you see the flags of the three countries raised in the resort.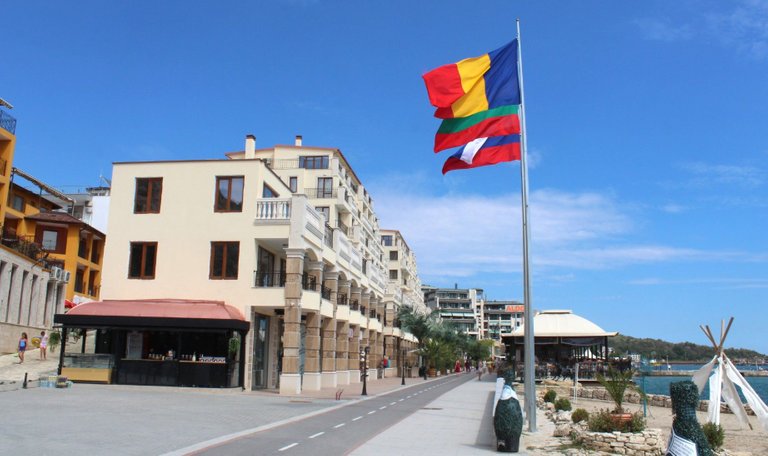 Located 350 km from the capital of Romania, about 100 km from the largest Romanian city on the Black Sea, Constanta and 40 km from Varna, the largest Bulgarian port, the small town Balchik is very easy to visit. More and more tourists from Western Europe come here, especially English, Germans and from the Netherlands. Bulgaria is a very beautiful country, it has a lot to offer and I think it will become an important destination for European tourism.
Balchik is one of my favorite topics I write about. Because I go there so often and I have in my archive many hundreds of photos that, every time I look at them, remind me of another story lived there. I try not to repeat myself and to use every time photos that I haven't published yet, but I'm not sure that it doesn't happen to me to repeat myself sometimes.



---
---