SunThursday Contest Edition 16 - Sunrise
The Sun and the Moon. Two remarkable appearances in the sky. A star and a satellite. If without a satellite life on earth would probably be possible, without this star called the Sun nothing would be possible.
The problem is that lastly the Sun started to fry us a bit. Not because he was mad at us, just because of us. In a few hundred years, it could be quite hot here if humanity fails to stop this global warming.
All these thoughts about the sun... I saw that #SunThursday, the well-known contest hosted by @uwelang, has a new edition. A number of sun admirers participate regularly. For those who want, here are the details and rules: SunThursday Contest Edition 16 - Join and Win.
I participated in many editions and I won first place, at least once. I say this to make me believe that I have some experience with this contest. From experience I know that the most spectacular photos with the sun, the ones that have the greatest chances to be won are the ones with sunrises and sunsets. Especially at sea!
That's why I decided to participate in this edition with a photo with a sunrise. This one.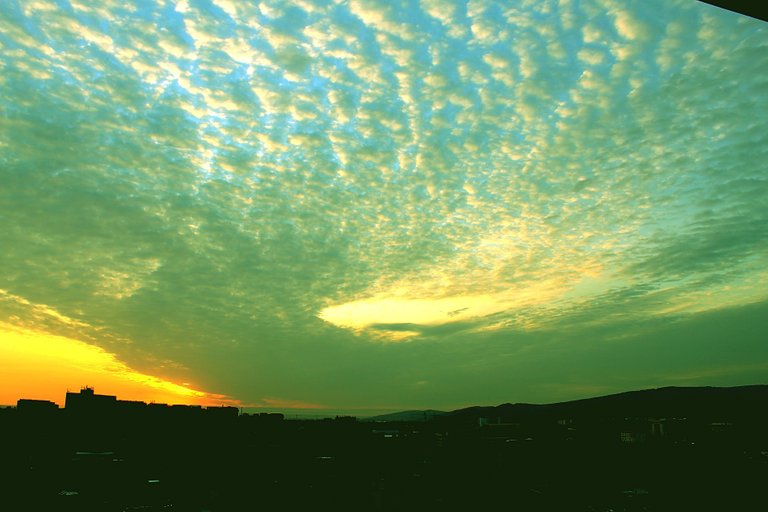 I chose from these: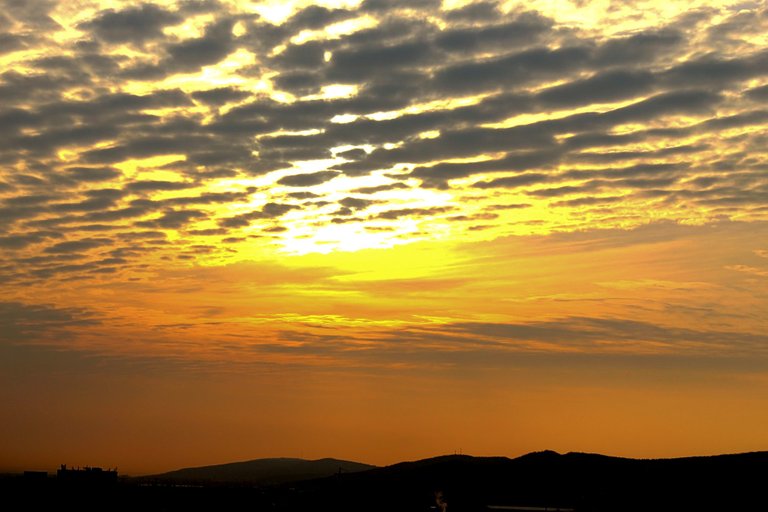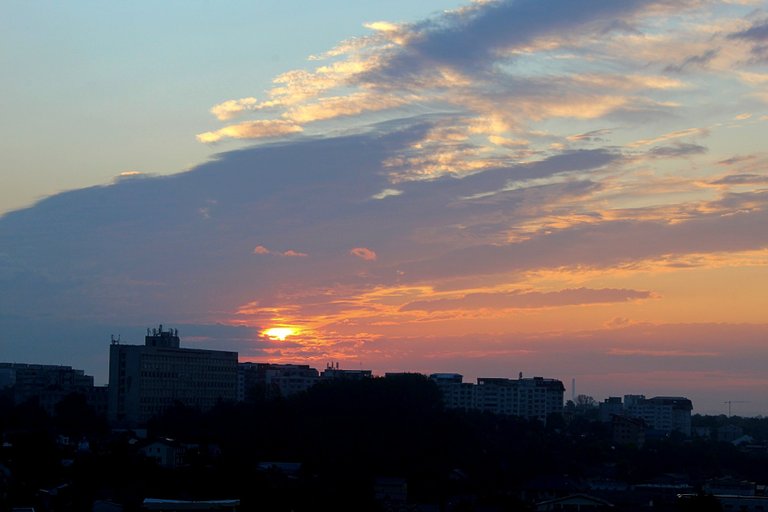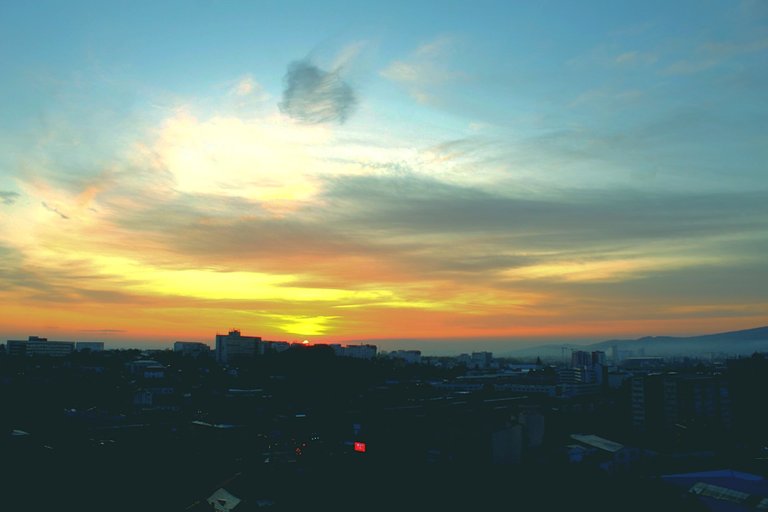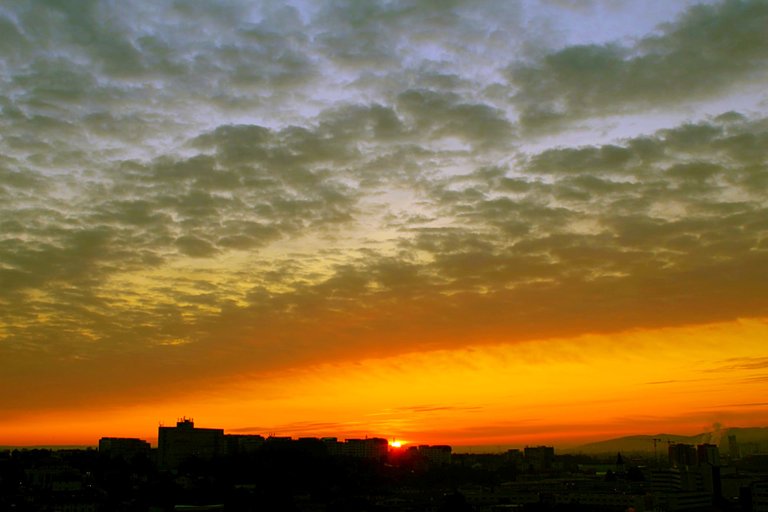 As you will see at the end of the post, I believe in this saying:
Every picture tells a Story!
So, let me tell you a little bit about where I caught this sun.
Two years ago I lived and worked in one of the most beautiful cities in Romania. Iasi is considered the historical capital of Romania.
In Iasi I lived on the tenth floor of an isolated block of flats, fortunately with nothing in front of the windows and thus, a beautiful panorama delighted my eyes.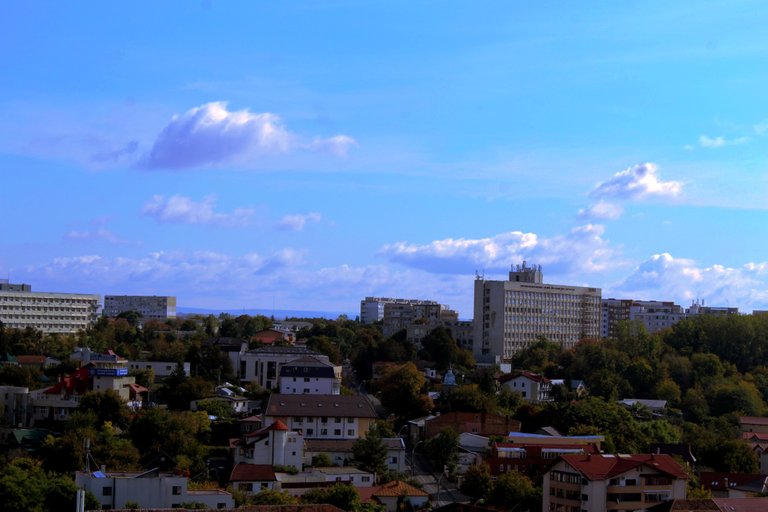 I was lucky to face east. That's how I was able to take the photos above. I could not see the sunsets, only the rays of the sun reflected on the clouds and buildings.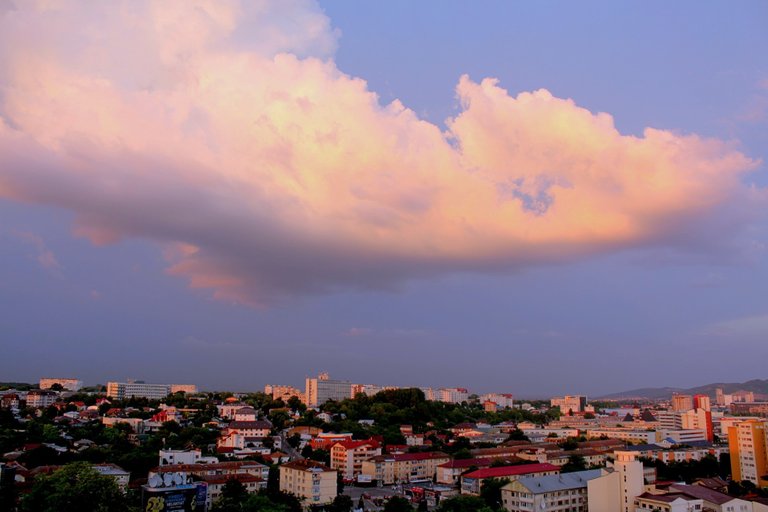 My participation in #SunThursday. Good luck to all participants!



---
---